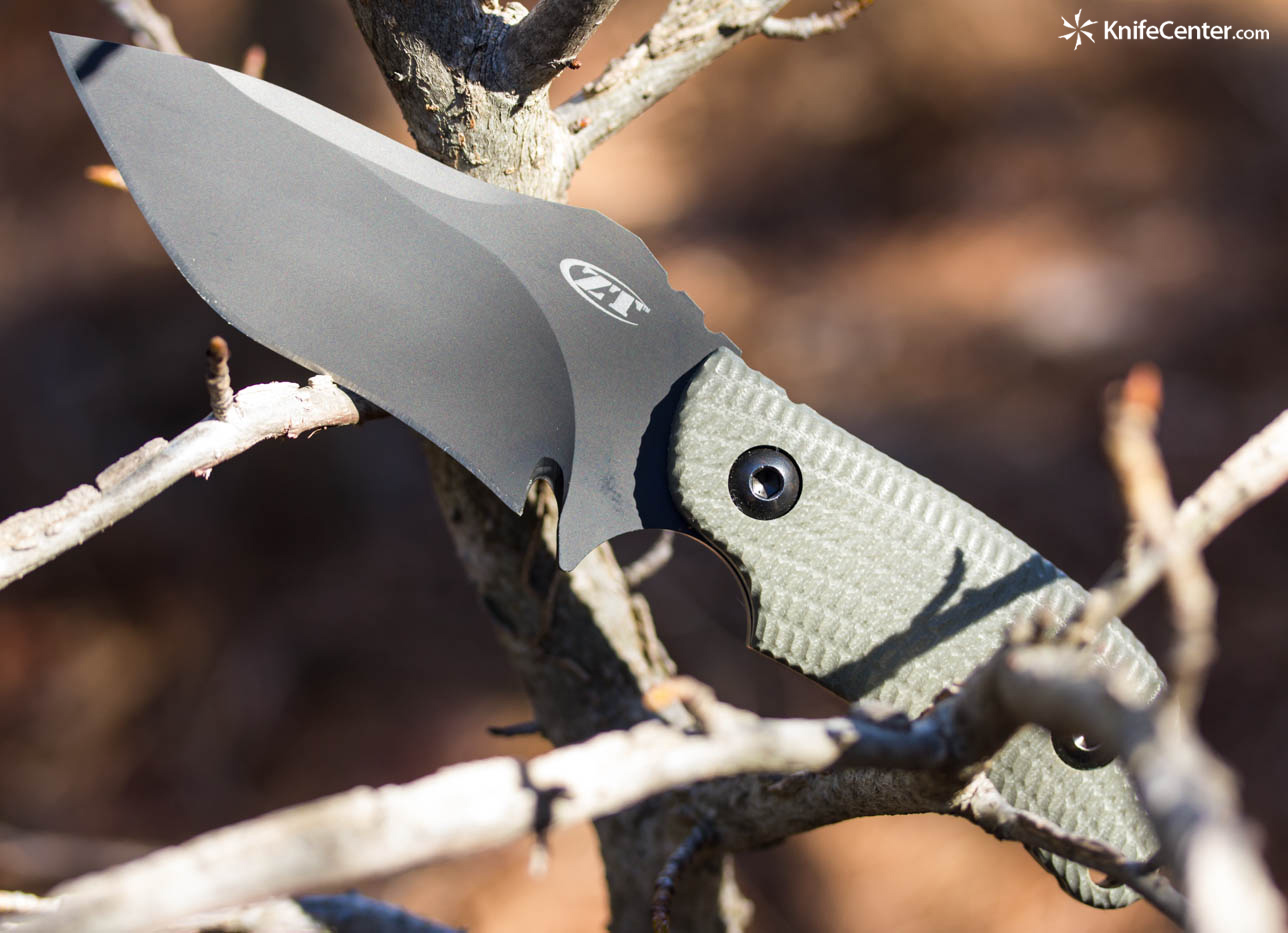 ZT0121 Fixed Blade Knife on Sale
ZT as released a great compact fixed blade knife with a 4-1/4″ S30V black coated stainless blade. The handle is extra compact for this size blade and actually sorter then the blade. The feel is great and a medium sized hand fits around this knife in an extraordinary manner. The texture on the handle of this knife is rough enough to allow for a grip when wet, but smooth enough to be comfortable in any condition. The double molle compatible clips from American Sportsmens Products will work great on any attachment scheme. This knife will work as a lightweight combat knife or an every day carry all around camping knife or what ever you need. There is also a strap on top of the Kydex sheath to keep the knife in. Very cool feature! Knifecenter highly recommends this great knife., You can see them at www.knifecenter.com
Here is some more information from the manufacturer: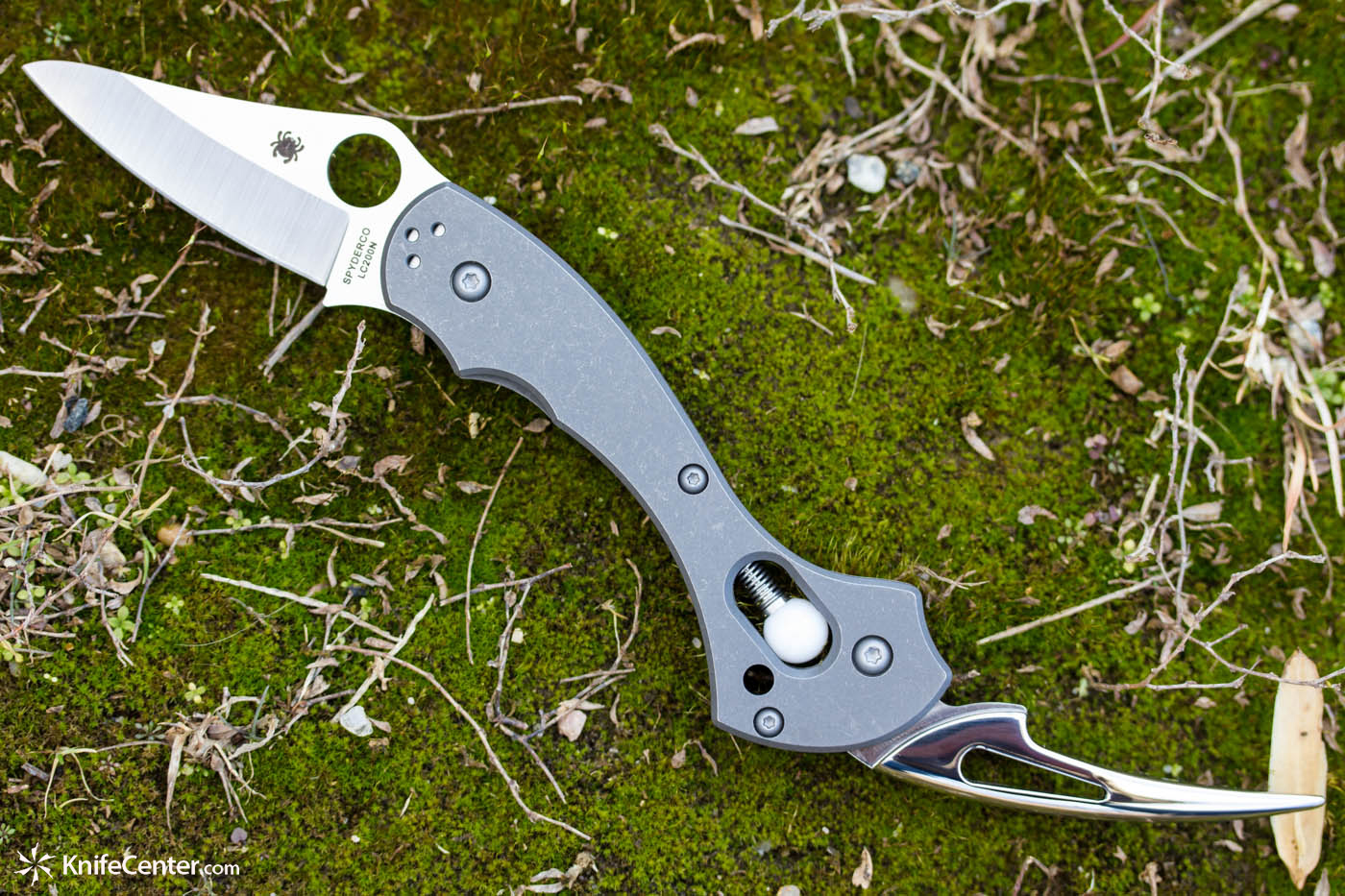 The Tusk is both a state-of the art mariner's tool and part of Spyderco's history. The original design dates back to the early days of Spyderco's beginning with Sal Glesser's desire to produce a high performance mariner's tool. The technology at the time was not available for the visionary concept. That's all changed today, redesigned by Sal's son Eric Glesser more than 25 years later has
brought to light the original Tusk with new modern twists. Made from all highly rust resistant materials the Tusk features a blade made from LC 200 N and full titanium scales including a Reeve Integral Lock.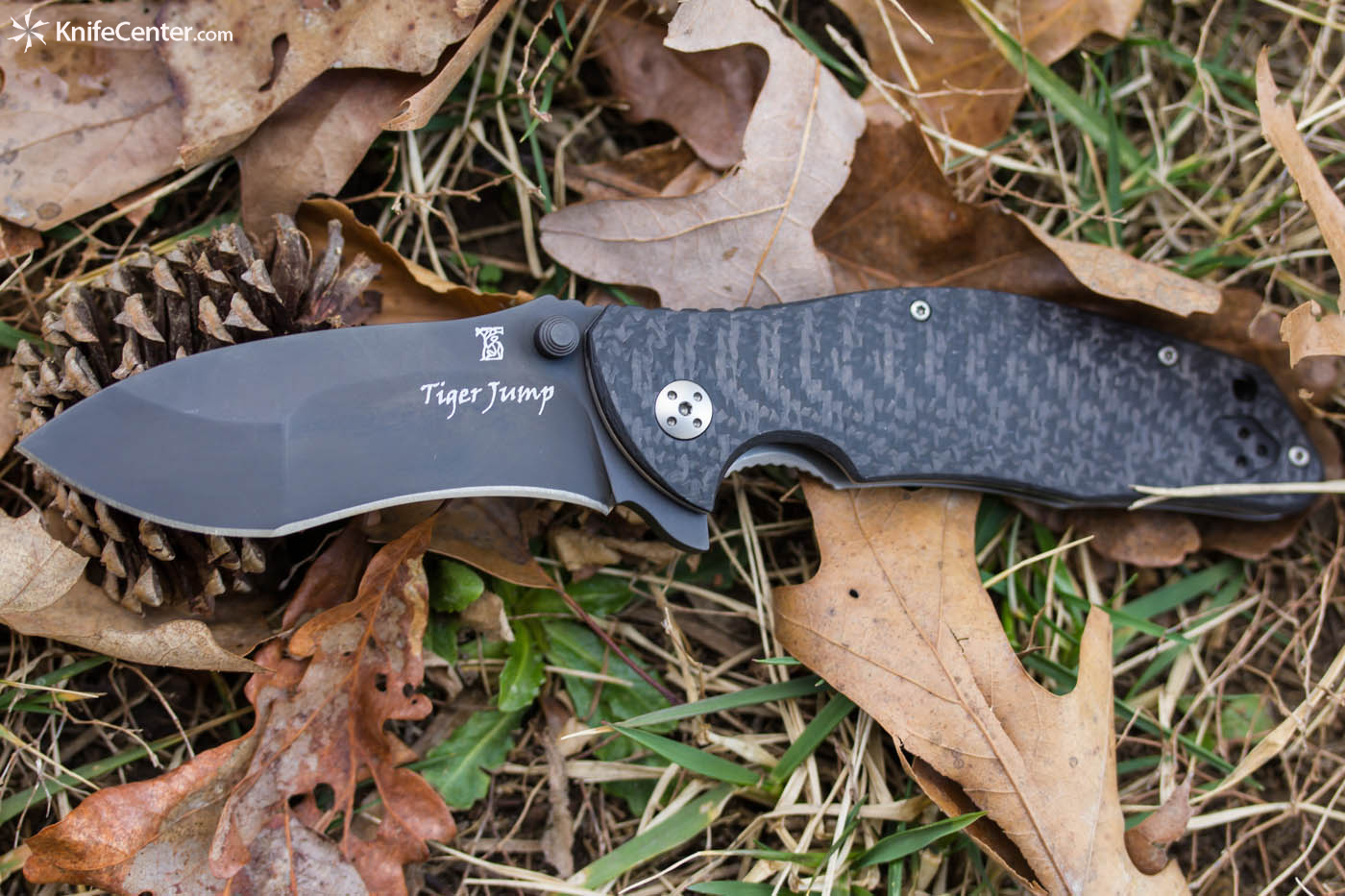 The Dendra Tiger Jump is a superior, hard-use tactical frame lock folder. The handle is made from extremely durable Carbon Fiber for the face scale and the locking side is contoured Titanium featuring the LionSteel proprietary Roto Block. http://kcoti.com/1bMHHqY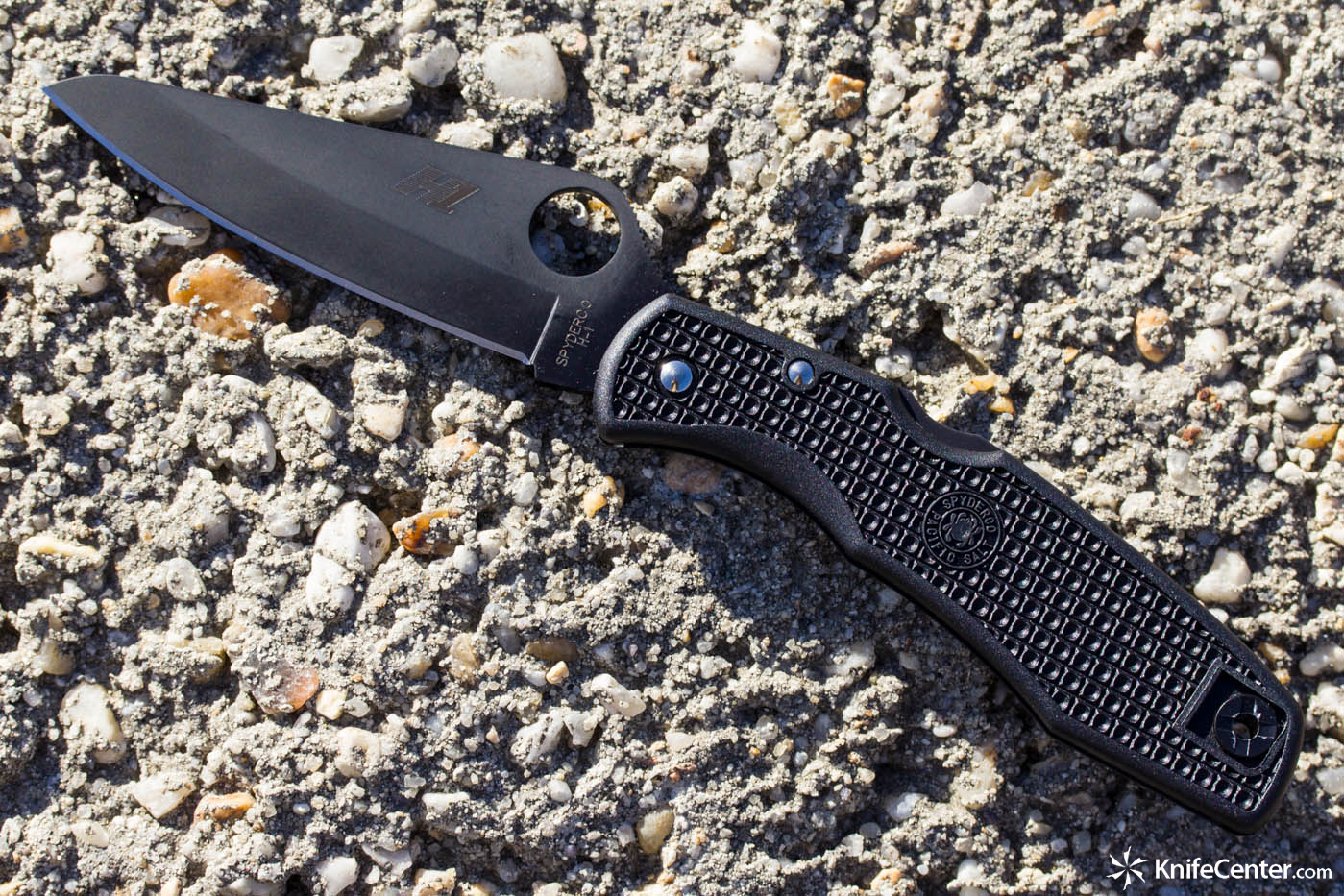 Spyderco's C91 Pacific Salt is designed to offer reliable high performance with a never-rust H-1 steel blade. All internal steel parts are treated as well making them impervious to rust and pitting. The blade's hole is enlarged to 14mm for easier opening/closing with gloved, wet or cold hands. http://kcoti.com/1bLSnGp
We have the
new for 2014 Benchmade Knives and items
up on the site. There are some beauties! A full Carbon Fiber 940, some great hunting knives- just amazing stuff. Check it out at
www.knifecenter.com
Leatherman Limited Edition 30th Anniversary Micra Multi-Tool
The Leatherman Micra is our most popular mini-tool with anglers, hobbyists and those who can appreciate the best spring-action scissors around. Personal care features that fit on your keychain are just part of what makes the Micra truly unique. Ten useful tools are packed into this tiny, lightweight Leatherman. This special 30th Anniversary edition Micra sports a black DLC coating, our 30th Anniversary crest, and Tim Leatherman's signature, making it a perfect gift choice for collectors or the DIY multi-tasker in your life.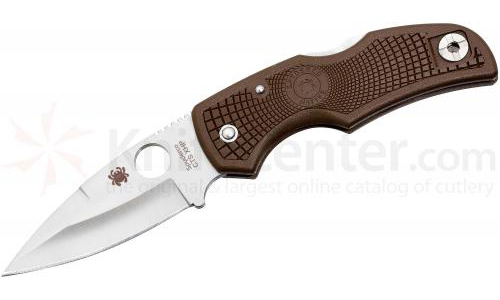 Spyderco Native with Carpenter  Steel Blade and Brown Handle
We think the Native is one of Spyderco's best designs. It is medium sized, has a great blade shape and the handle is thin so it's easy to carry. We thought you might want one with the great Carpenter CTS-XHP steel and so we got this model for you.  Not only that, but we are offering it at an initial discount of only $79.95! These blog posts stay up here, so don't blame us if, when you see this post, it's already back to our full discount price of $89.95. These are a Sprint Run meaning there are only but so many made. They will run out so grab one if you're interested!
Spyderco® describes this item as follows: Full Story
Manicure sets make a wonderful and thoughtful gift for someone special in your life. The KnifeCenter offers a great selection of kits from Germany and Switzerland at all price levels. The KnifeCenter was the first web site to sell DOVO grooming sets and products way back in 1995, and now we're thrilled to announce the addition of some new manicure sets to the lineup!  Let's get to know them, ja?
Manufactured in Solingen, Germany-the "City of Blades"-DOVO manicure sets are finely crafted from top quality steel, and produced to exacting quality standards. Available with an assortment of grooming tools, these kits offer luxurious storage cases.
These grooming sets make the perfect birthday or holiday gift! With a manicure set to fit most any budget, legendary DOVO quality is in your reach! Take a look at www.knifecenter.com! (Detailed descriptions of individual sets below.)
More information from DOVO: Full Story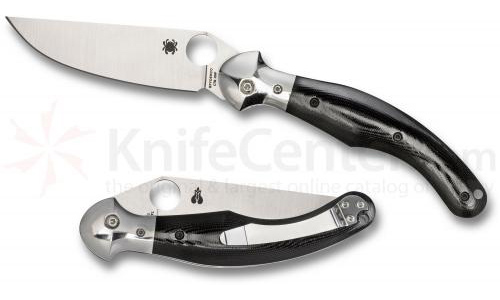 Spyderco Hungarian Design Folding Knife
Spyderco's ethnic series has amazed a lot of us through the last several years. They have taken designs – some ancient – and modernized them in their own inimitable fashion, into modern Spyderco models. Included among them are the Jot Singh Khalsa, Bob Lum Chinese Models, the Ed Schempp Navaja, and the Nilakka Folding Puukko among others. This model, however, is really exceptional. The eastern European flavor is reflected in the stylized handle which fits an average sized hand very well. The dual extensions on the highly polished bolster serve as a thumb rest on top and a guard on the inside of the handle. The materials seem really well thought out a with nicely polished and well formed G10 handle along with a top quality steel blade that is what Spyderco calls a full flat grind- meaning flat from the top of the blade to the top of the final bevel that goes to the cutting edge. Although all parts of the handle, bolster and pocket clip are highly polished, the blade is left with a satin finish. This is a great knife, made in Taiwan and presented at Spyderco's high level of quality. Collector's will want to have one of these so that, in years to come, they will be able to take this out and amaze others. The liner lock works very well and is buried just enough to avoid accidental release. These swing open easily, lock securely and close conveniently. We see this latest entry from Spyderco Knives as a real winner, even though the price is not low. You get what you pay for- at least in this case, and in our opinion.
Here is more information from Spyderco Knives: Full Story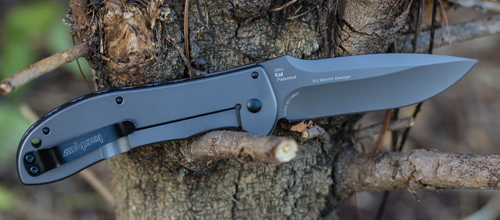 RJ Martin has a knack for functional blade shapes and comfortable, ergonomic handles. Many of his custom and limited production knives sell for $500 and up, so to get one of his designs at this price is remarkable. Kershaw, as well as Boker and some other manufacturers, is very adept at taking high end custom designs and turning them into production pieces. No corners were cut designing, engineering, and manufacturing the 3890 Scrambler. The assisted opening blade can only be opened with the flipper mechanism since it lacks conventional thumbstuds. The SpeedSafe mechanism is quick, strong, durable, and proven. It can be found on countless different Kershaw designs.
The best way to describe the Scrambler is that it is an extremely sleek looking and functioning knife. There's no jimping on the blade spine which I can live without, but some people might call it a crime that they left out this important part of ergonomics. However, the shape of the handle locks this knife into your hand just fine. The machining work on the backspacer, as well as the G10 handle with stainless steel bolsters, adds to the aesthetics of the knife making it a folder you will be proud to carry every day. The frame lock mechanism, ultra stout pocket clip, and coating on the steel parts of the knife add to the design's strength and wearability. This is a knife you should have in your collection and it can be found at www.knifecenter.com.
More about Kershaw Knives:  Full Story