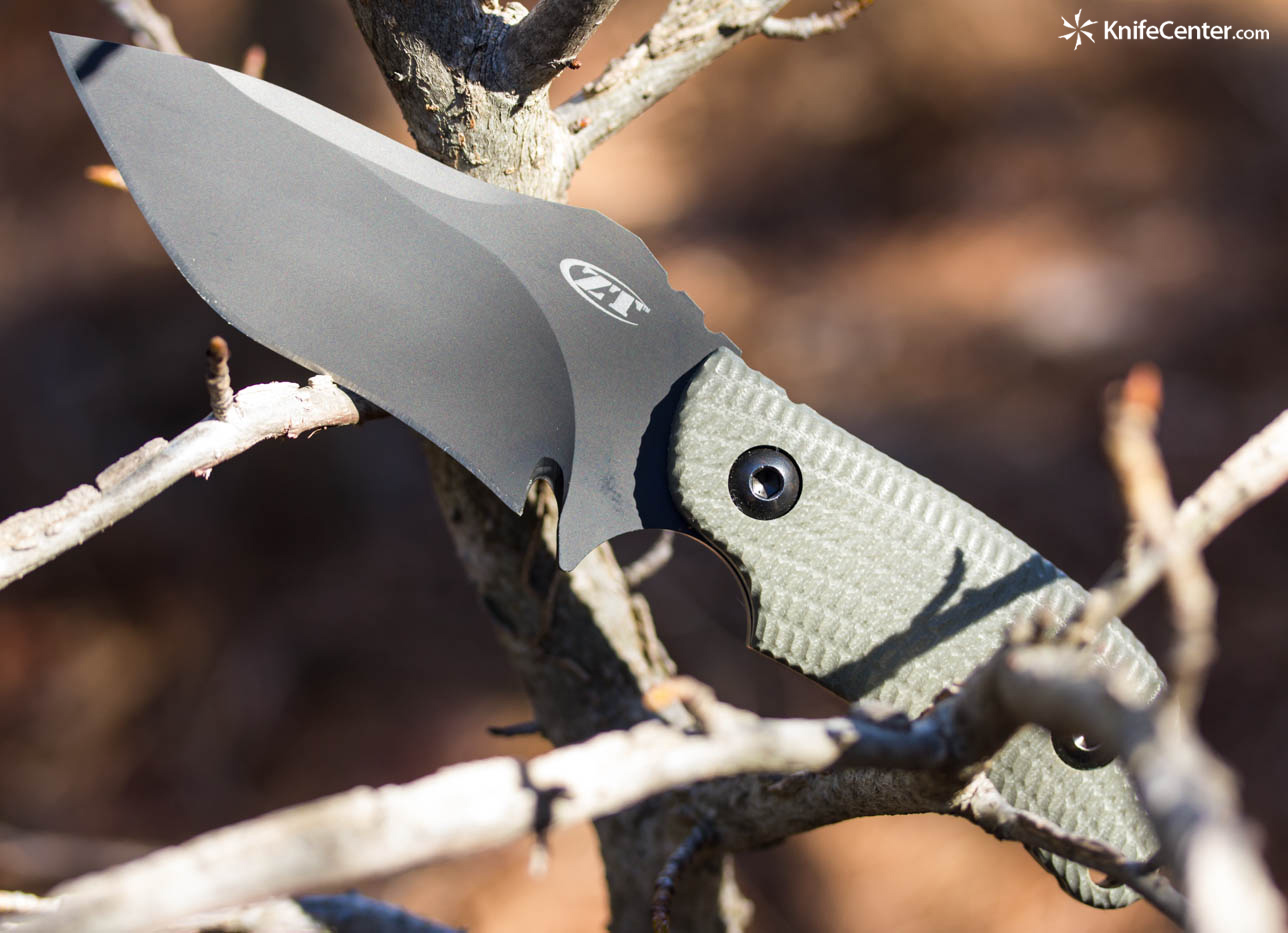 ZT0121 Fixed Blade Knife on Sale
ZT as released a great compact fixed blade knife with a 4-1/4″ S30V black coated stainless blade. The handle is extra compact for this size blade and actually sorter then the blade. The feel is great and a medium sized hand fits around this knife in an extraordinary manner. The texture on the handle of this knife is rough enough to allow for a grip when wet, but smooth enough to be comfortable in any condition. The double molle compatible clips from American Sportsmens Products will work great on any attachment scheme. This knife will work as a lightweight combat knife or an every day carry all around camping knife or what ever you need. There is also a strap on top of the Kydex sheath to keep the knife in. Very cool feature! Knifecenter highly recommends this great knife., You can see them at www.knifecenter.com
Here is some more information from the manufacturer: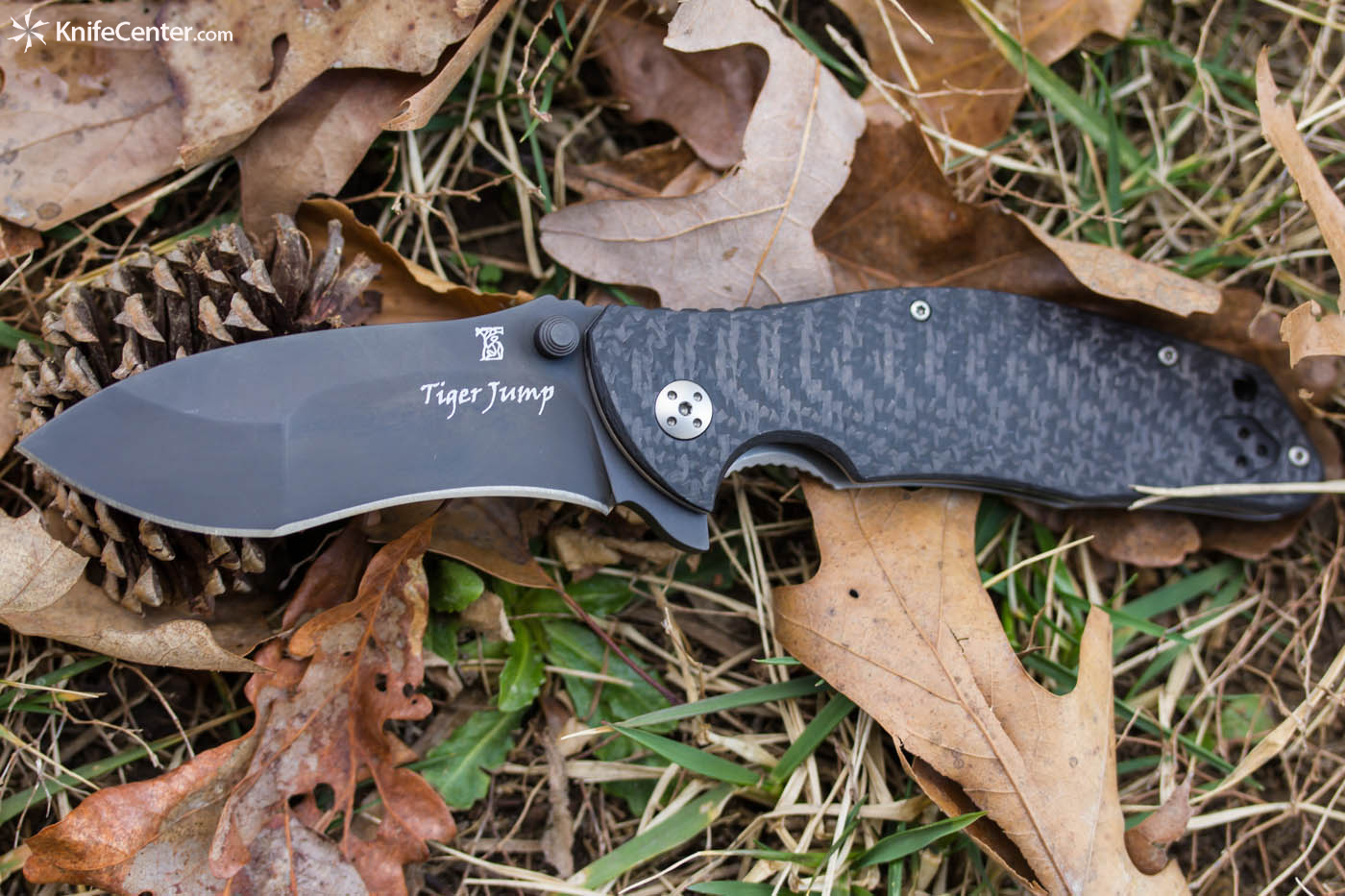 The Dendra Tiger Jump is a superior, hard-use tactical frame lock folder. The handle is made from extremely durable Carbon Fiber for the face scale and the locking side is contoured Titanium featuring the LionSteel proprietary Roto Block. http://kcoti.com/1bMHHqY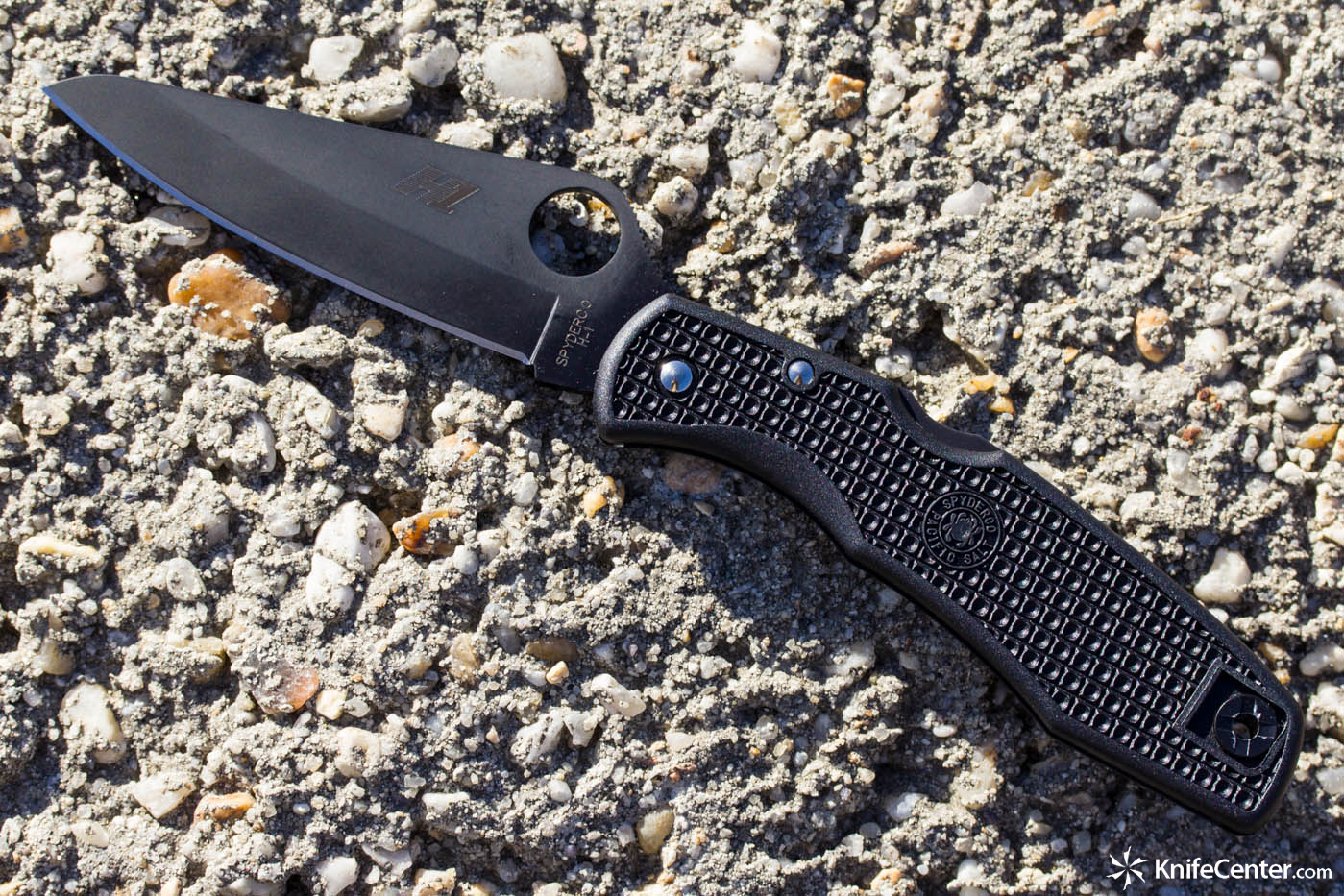 Spyderco's C91 Pacific Salt is designed to offer reliable high performance with a never-rust H-1 steel blade. All internal steel parts are treated as well making them impervious to rust and pitting. The blade's hole is enlarged to 14mm for easier opening/closing with gloved, wet or cold hands. http://kcoti.com/1bLSnGp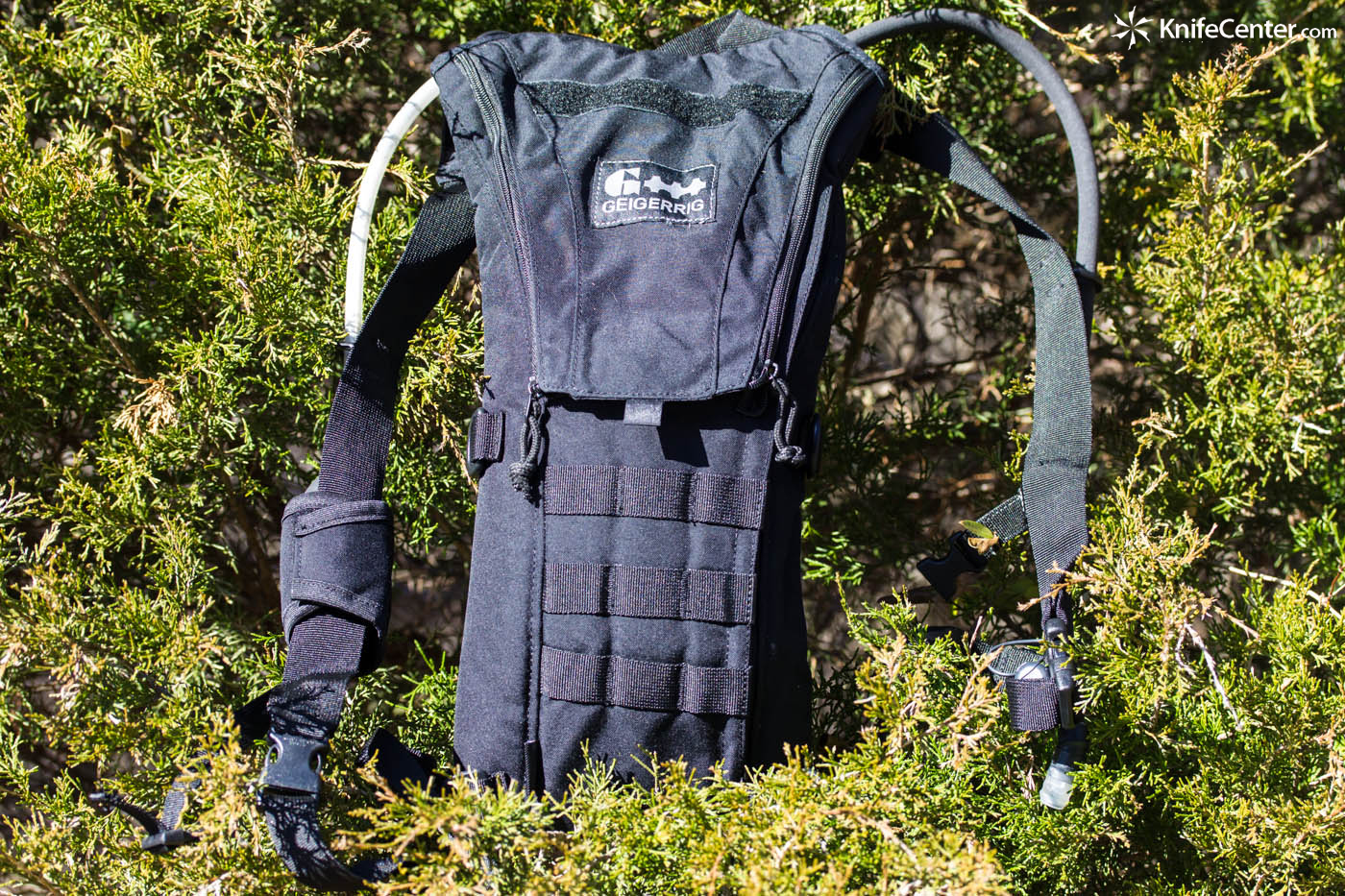 Trim and Compact Water System. Comes loaded with a 70 oz hydration engine, but can host the 100 oz hydration engine. 360 degrees of D-Rings, Stowable Straps, Insulated Tube, 500D Cordura. Carry it. MOLLE to it. MOLLE it to your pack, your armor or load bearing vest. Basically a water carrying pack, but has enough room for a few snacks and the ability to attach a separate pocket to the outside of the pack should you desire to carry more items.
We have the
new for 2014 Benchmade Knives and items
up on the site. There are some beauties! A full Carbon Fiber 940, some great hunting knives- just amazing stuff. Check it out at
www.knifecenter.com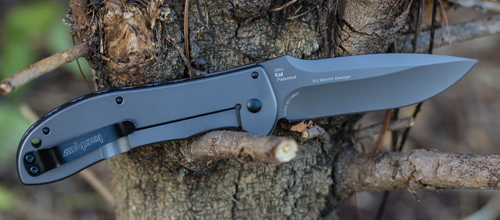 RJ Martin has a knack for functional blade shapes and comfortable, ergonomic handles. Many of his custom and limited production knives sell for $500 and up, so to get one of his designs at this price is remarkable. Kershaw, as well as Boker and some other manufacturers, is very adept at taking high end custom designs and turning them into production pieces. No corners were cut designing, engineering, and manufacturing the 3890 Scrambler. The assisted opening blade can only be opened with the flipper mechanism since it lacks conventional thumbstuds. The SpeedSafe mechanism is quick, strong, durable, and proven. It can be found on countless different Kershaw designs.
The best way to describe the Scrambler is that it is an extremely sleek looking and functioning knife. There's no jimping on the blade spine which I can live without, but some people might call it a crime that they left out this important part of ergonomics. However, the shape of the handle locks this knife into your hand just fine. The machining work on the backspacer, as well as the G10 handle with stainless steel bolsters, adds to the aesthetics of the knife making it a folder you will be proud to carry every day. The frame lock mechanism, ultra stout pocket clip, and coating on the steel parts of the knife add to the design's strength and wearability. This is a knife you should have in your collection and it can be found at www.knifecenter.com.
More about Kershaw Knives:  Full Story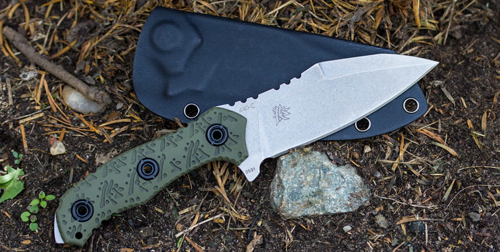 Very rarely do we get knives in the door that we have to double, then triple check the price to make sure we got it right. That's just the case with the new Boker Plus Colubris, an all-around fixed blade designed by DJ Urbanovsky. When you get this knife in your hand, it's a lot like the Ontario RAT folders, you just can't believe what you're getting for the price. True, the blade is made from 440C steel but the way Boker heat treats and finishes these blades, you end up with a great user steel that will hold an adequate edge. Other than the knock on the steel, we wouldn't change a single thing about the knife. The G10 handle is ergonomically contoured for a comfortable grip in multiple positions and the aesthetic dimpling/texturing provides good purchase. The modified Wharncliff blade is angled for deep, effective slicing and has enough belly for most of your utility work. I strongly feel a fixed blade knife is only as good as it's sheath, and the friction fit Kydex sheath you get with the Colubris is right on point. It perfectly fits the knife with little to no rattling sound, and comes with a multi-position Boker belt clip, which functions exactly the same as a Spyderco G-Clip. Check out this awesome new Boker Plus knife at www.knifecenter.com.
More about the Colubris from Boker:  Full Story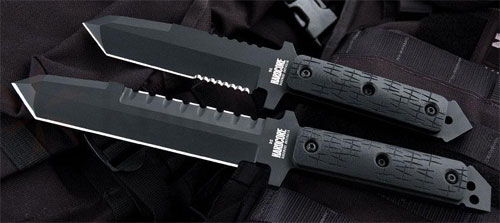 The tides of the fixed blade knife are a-changing and Hardcore Hardware Australia is riding that wave and doing it very well. These days people are flocking to the larger, bulkier knives that have a multitude of uses beyond cutting. They want to be able to chop, pry, split, saw, dig, hammer, break, etc. from a single tool that they always have at their side. Much like Mercworx, Robson RPW, and Medford Knives, these are meant for battlefield use and hard use at that. All blades and tactical axes are made from Teflon coated D2 tool steel and measure at least 6 mm thick. This gives you peace of mind that Hardcore Hardware knives can handle what needs to be done, even if not intended to do so. Fit and finish is right up there with Spartan Blades when it comes to fixed knives, they are just perfectly ground, honed, and assembled to give you a tool that will last years. Check out this newest bomb proof line of knives at www.knifecenter.com.
More from Hardcore Hardware Australia:  Full Story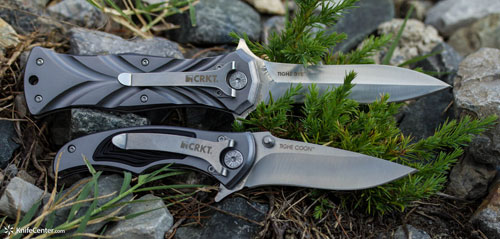 CRKT has been pumping out the Brian Tighe designs hard and fast recently, and for good reason. Each and every model he comes up with is refreshingly different and once you get one in the hand, is hard to put down. The two newest to arrives through the KnifeCenter doors are the Tighe Coon and Tighe Dye folders. They both have flipper mechanisms, gray aluminum handles, button locks, and reasonably deep carry pocket clips. However, apart from these material similarities, they really are quite different designs. The Dye model is a single edged version of an Italian Stiletto, but the handle provides a much more stout feeling for more demanding cutting tasks. The Tighe Coon knife is ultra smooth opening with a slightly recurved drop point blade for better slicing performance. Both knives feature mirror polished AUS-8 blades and are built like tanks. Check out these Tighet new knives at www.knifecenter.com.
More about the Designer Brian Tighe:  Full Story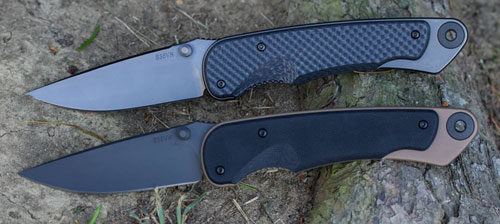 Here at the KnifeCenter, we strive to offer you the best edged tools available and we believe these Akribis folders fit that bill nicely. Spartan Blades is well known in the industry for their stout, well built fixed blade designs. The fit and finish on any Spartan Blade is very Chris Reeve-esque with great attention paid to the ergonomics and cutting angle of each knife. The Akribis is their first folding knife and we are very excited about this one. It features titanium handles, with a Rick Hinderer lock bar stabilizer, available in meteorite grey or flat dark earth and your choice of G10 or carbon fiber scales. The 3-1/2″ blade is made from S35VN stainless steel and also comes in your choice of a meteorite grey or black PVC blade coating. The opening action is buttery smooth and the loud click of the lock bar engaging is one sweet sound you'll definitely appreciate. This is a hard use, tactical folder that's as at-home in your jeans or khakis as it is on your LBE. There's no doubt you will be proud to show this knife off to your friends, check them all out at www.knifecenter.com.
More about Spartan Blades:  Full Story