Feb
24
Posted February 24, 2014 by Daniel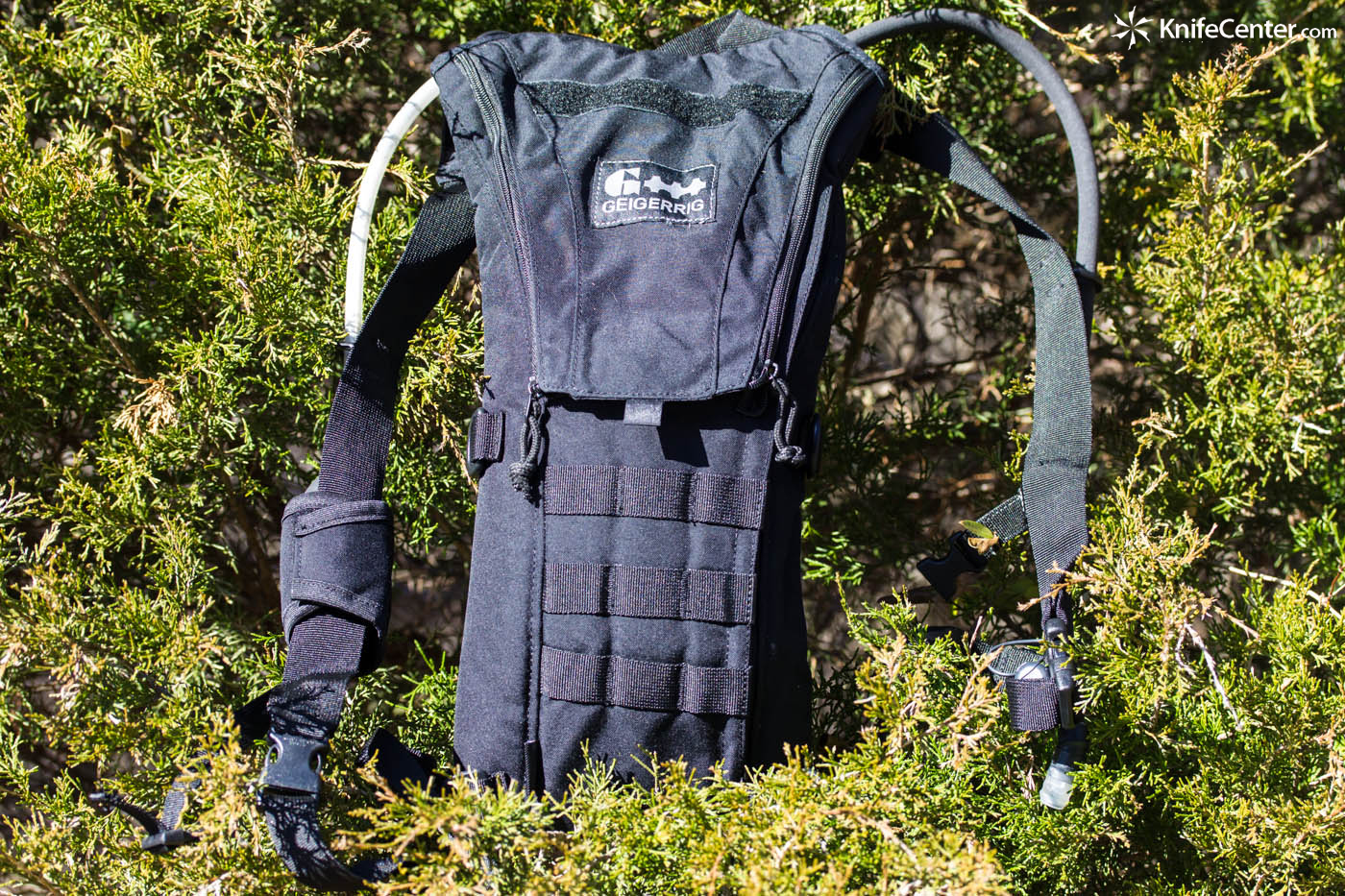 Trim and Compact Water System. Comes loaded with a 70 oz hydration engine, but can host the 100 oz hydration engine. 360 degrees of D-Rings, Stowable Straps, Insulated Tube, 500D Cordura. Carry it. MOLLE to it. MOLLE it to your pack, your armor or load bearing vest. Basically a water carrying pack, but has enough room for a few snacks and the ability to attach a separate pocket to the outside of the pack should you desire to carry more items.
Feb
21
Posted February 21, 2014 by Daniel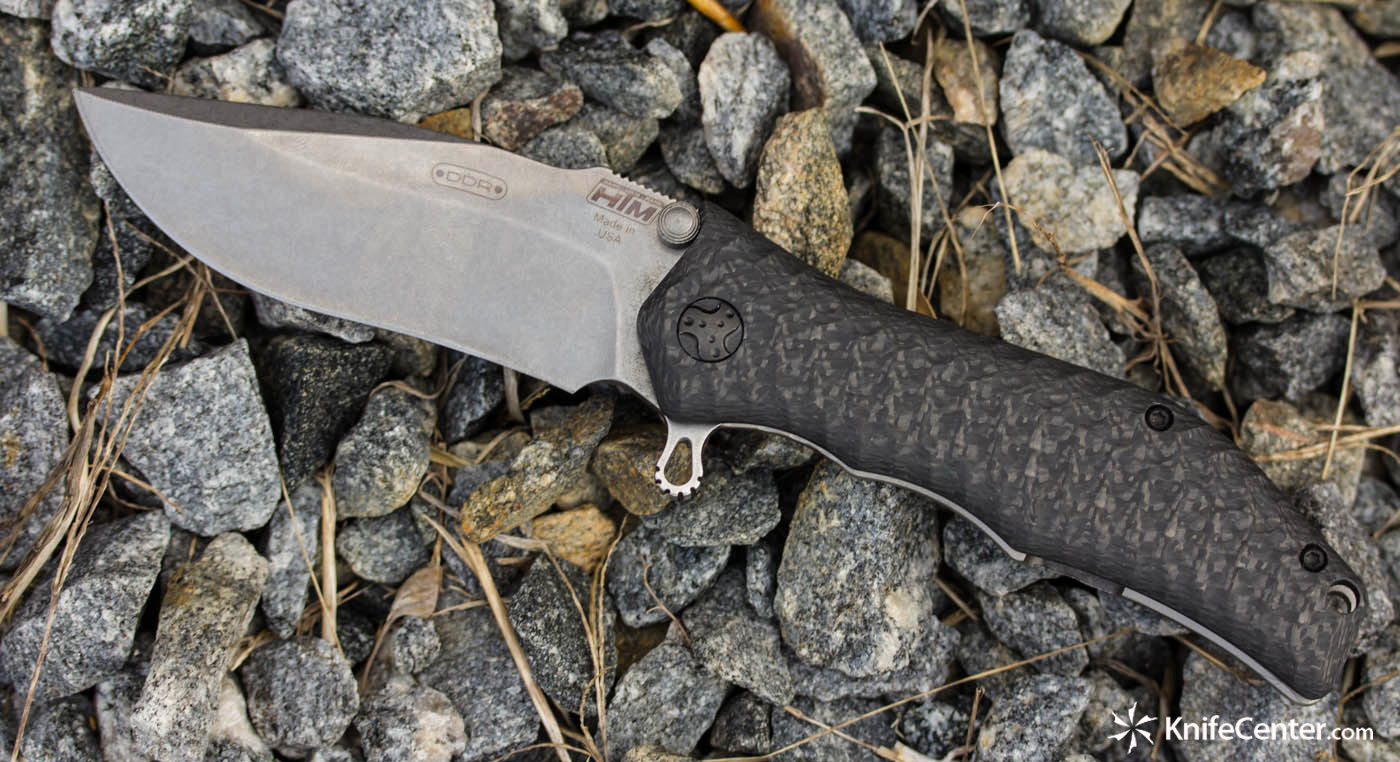 The HTM Gun Hammer knives are 100% USA Made tactical folders with true custom style that pack plenty of form, and especially function. Designed by Darrel Ralph, the HTM Gun Hammer mid tech knife, is available in three blade styles. The Torpedo is a drop point blade with plenty of belly, the radically different Radian Re-Curve blade style boasts an extremely aggressive, modern style, while our more traditional style blade draws inspiration from a classic Bowie knife blade shape.
Feb
21
Posted February 21, 2014 by Daniel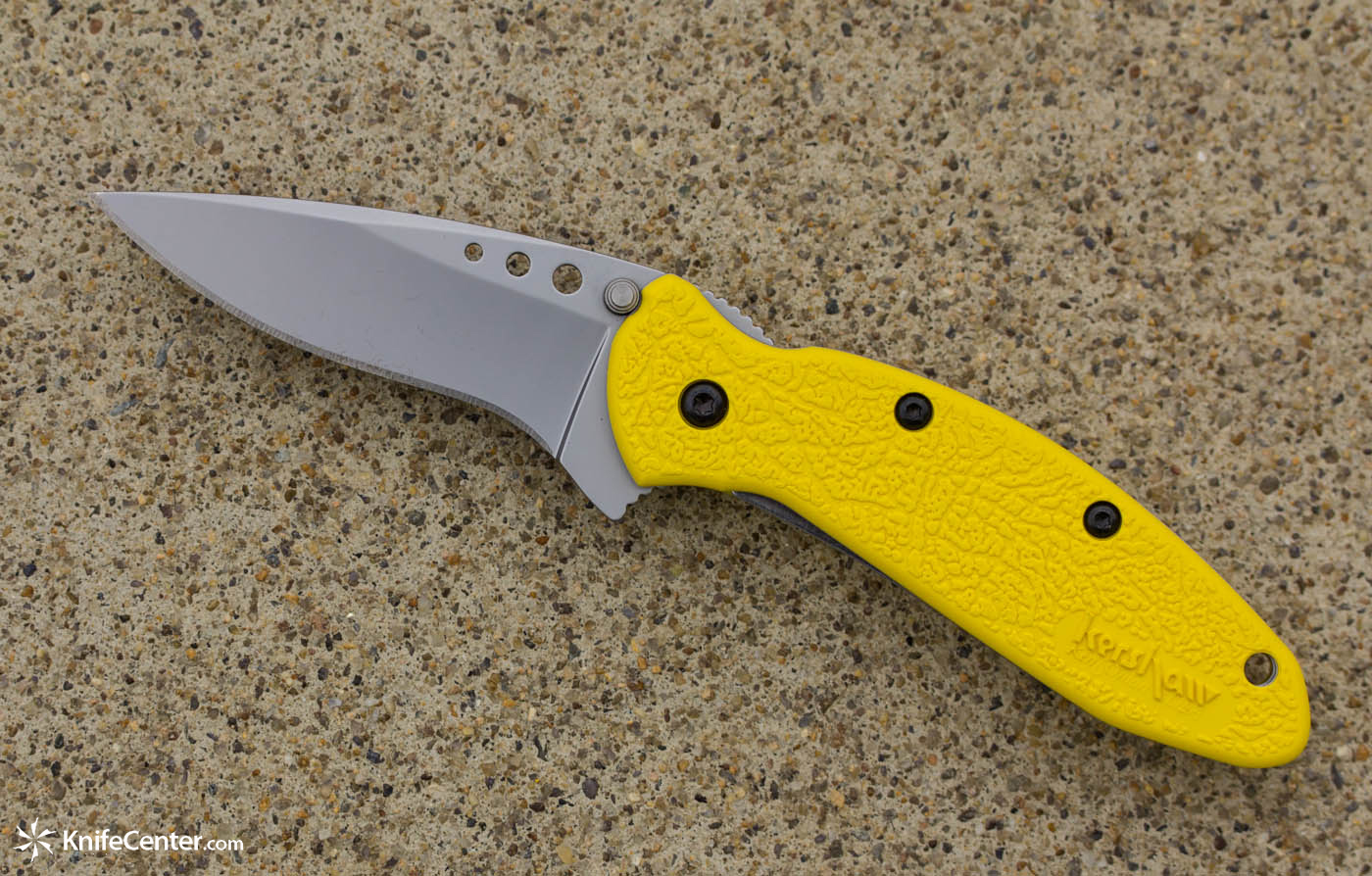 Kershaw Bright Little Scallion. This is the last batch of this great item and they will go fast.
Feb
20
Posted February 20, 2014 by Daniel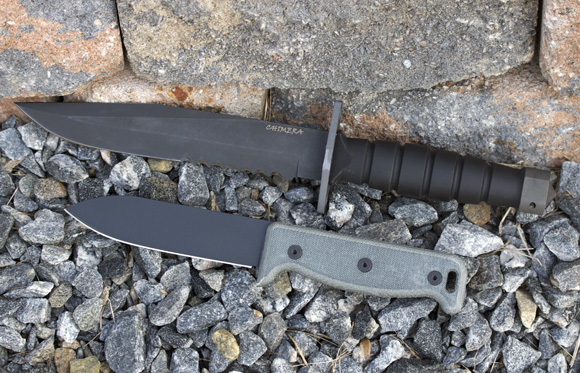 Ontario Knife Company has a long history of making high quality tactical knives and tools, including fighting knives and machetes that have seen combat in WWII, Korea, Vietnam, the Gulf War, and through to the present conflicts facing the United States. OKC's tactical products are designed to provide maximum function in dangerous situations while providing excellent value for your money.
The Chimera is a tactical fighting knife with a comfortable round Kraton handle, skull crusher butt end, and a 1095 sharply serrated blade. Comes with a combination Kraton and Polypropylene sheath and is proudly made in the USA.
The Blackbird SK-5 blade is crafted from 154CM. This steel is American made, known for its superior toughness, edge-retaining ability, sharpness and corrosion resistance. The SK-5′s blade is 0.13 inch thick and features a full-taper grind.
Feb
19
Posted February 19, 2014 by Daniel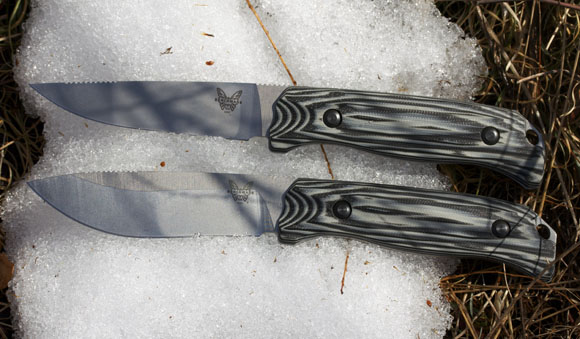 Two awesome new knives from the Benchmade Hunt series…these are what you get when you devote research projects, R&D lab tests, and many miles of field research to building the perfect hunting knife…built from advanced materials usually reserved for spaceships" – S30V, G10 Handles, plus Kydex Sheath, and both ship free!
Feb
19
Posted February 19, 2014 by Daniel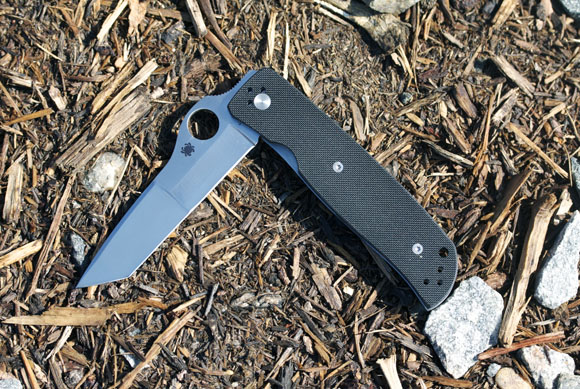 VG-10 blade, G-10 scales, and designed by Bob Terzuola, the "father" of custom tactical folding knives.  And it ships for free!
Feb
11
Posted February 11, 2014 by Howard
We have the
new for 2014 Benchmade Knives and items
up on the site. There are some beauties! A full Carbon Fiber 940, some great hunting knives- just amazing stuff. Check it out at
www.knifecenter.com
Feb
7
Posted February 7, 2014 by Daniel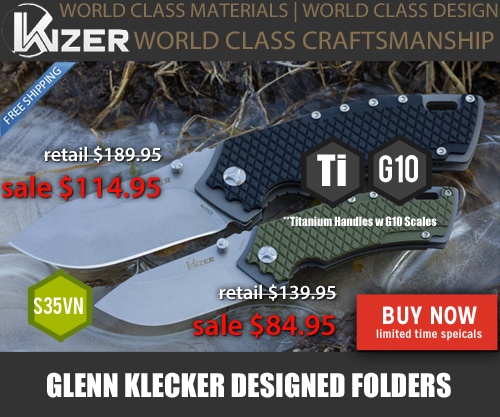 This Klecker design is very well made with the finest materials. You can't get this kind of quality for your dollar anywhere else. Titanium frame with textured green G-10 front and back handles. Lanyard slot. 6AL4V titanium pocket clip. Designed by Glenn Klecker.
Feb
6
Posted February 6, 2014 by josh

Buck's latest 2014 offerings include a couple of really great folders – the Mini SpitFire and the Rush.  Knifecenter offers these two sure-to-be winners in several colors so take your pick!
The Mini-SpitFire is the not-so baby -brother to the classic Buck SpitFire.  This more compact version features a 2 3/4  inch 420C Steel blade (1/2 inch smaller than the full-size Spitfire) and light-weight anodized aluminum handles.  The blade is super sharp  and the thumb hole  allows for very easy one-hand opening (the thumb hole on the new minis are actually a bit wider than the full size SpitFire allowing for even easier opening).  The Mini SpitFire's  lockback blade is also very secure and easy to engage.  These very affordable 100% USA made folders are available at KnifeCenter.com  - get'em while they last!
The Buck Rush is appropriately named  - if  you're in a rush and need super-fast blade deployment, the Buck Rush is sure to fit the bill.  Its lightening-fast assist mechanism provides for one of the quickest and smoothest deployments I've seen.  I really like the added safety latch that sits directly below the blade flipper – this  should prevent any accidental openings while in your pocket.  The skeletonized aluminum handles, thin profile,secure belt clip, and ambidextrous thumb studs make this a very easy to carry pocketknife.  This small folder is also very light light at  just over 2oz.  As with the Mini Spitfire, the Rush is completely USA made  - these are sure to sell thru fast so grab one HERE at KnifeCenter.
More from Buck on the Mini SpitFire and the Rush:
Jan
29
Posted January 29, 2014 by Howard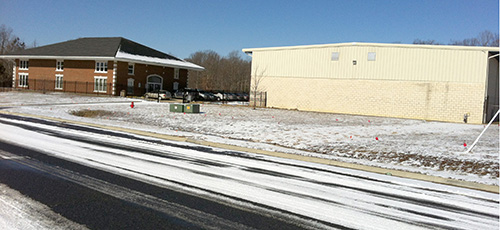 We are loving our new location in Massaponix, Virginia! We are just south of Fredericksburg and right off of Rt 1. We have a larger warehouse and office area to better serve our customers. We apologize if your latest order was slightly delayed, but we should be all caught up within a few more days. We will have a lot more merchandise than ever before and wonderful people waiting to serve you.
Here is our new information:
KnifeCenter of the Internet
5201 Lad land Dr
Fredericksburg, VA 22407
800 338 6799