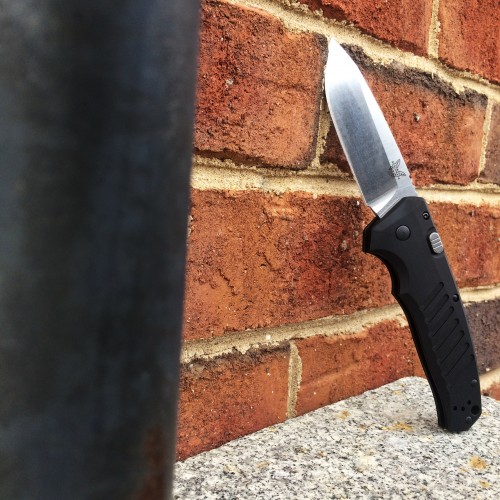 Equally functional from both sides because you don't always get to choose which hand to use. The AUTO APB is the first truly ambidextrous push-button automatic. Depress the button on either side of the handle and the blade fires into the open, locked position.
The 6800 AUTO APB features a 154CM stainless steel blade. Known for its all-around qualities, it offers great corrosion resistance with good toughness and edge quality. The drop-point blade has a slow convex-curved drop in the point that characterizes a drop-point blade. The anodized aluminum handle is solid and fits nicely in the palm.
Overall, a great new automatic option. Check out more about the knife here.
See our entire selection at KnifeCenter.com!