The high end of the knife market seems to rise higher every day, which is why we've decided to come back down and spend some time with some of the best knives under $30. These blades keep it grounded with exceptional design and quality materials, proving that you don't have to spend big bucks to get a worthwhile blade. Read on to find out just how good budget knives can get in 2019.
The Knives
For those on a budget, buying an inexpensive gift, or looking for that perfect beater knife, there's a wealth of options out there. We combed through everything and selected just about a dozen knives that stand out – here's the first six: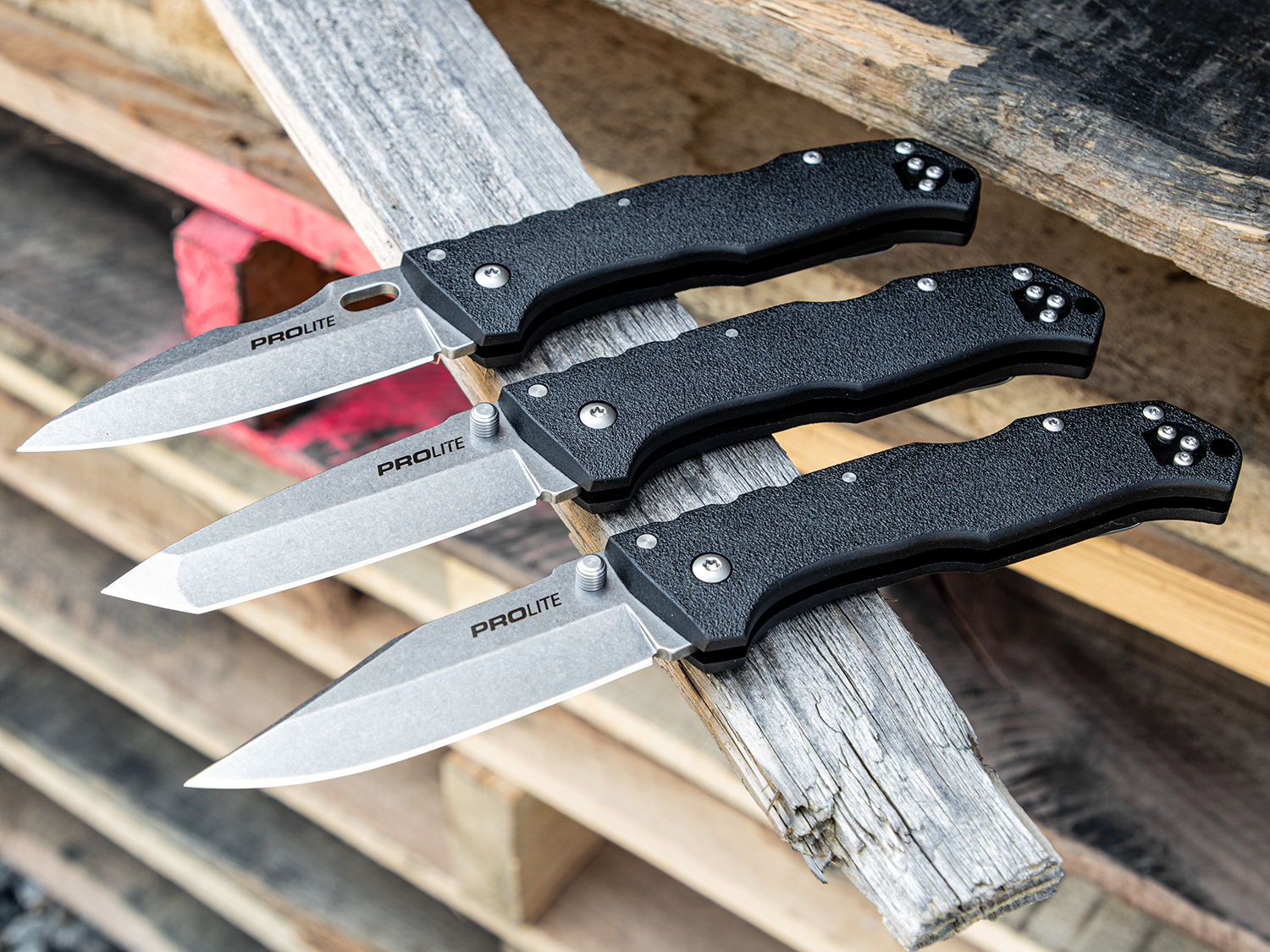 The Cold Steel Pro Lite is an easy recommendation for under $30. All Pro Lite knives feature Cold Steel's incredibly strong Tri-Ad lock. It looks like a regular back lock from the outside, but internally it's a bit different. The addition of a fixed stop pin and some clever lockbar geometry make it one of the strongest production knife locks out there at any price. Getting that performance here for such a low cost is phenomenal. We also appreciate the Tri-Ad lock because it's completely ambidextrous. So whether you're left or right-handed, the reversible pocket clip and thumb stud should make the knife easy to operate.
The blades – your choice of tanto, drop point, or clip point profiles – use 4116 stainless, a fine-grained German steel. The handles are made from glass-reinforced nylon with a subtle orange peel texture, which adds some grip without feeling sharp or aggressive.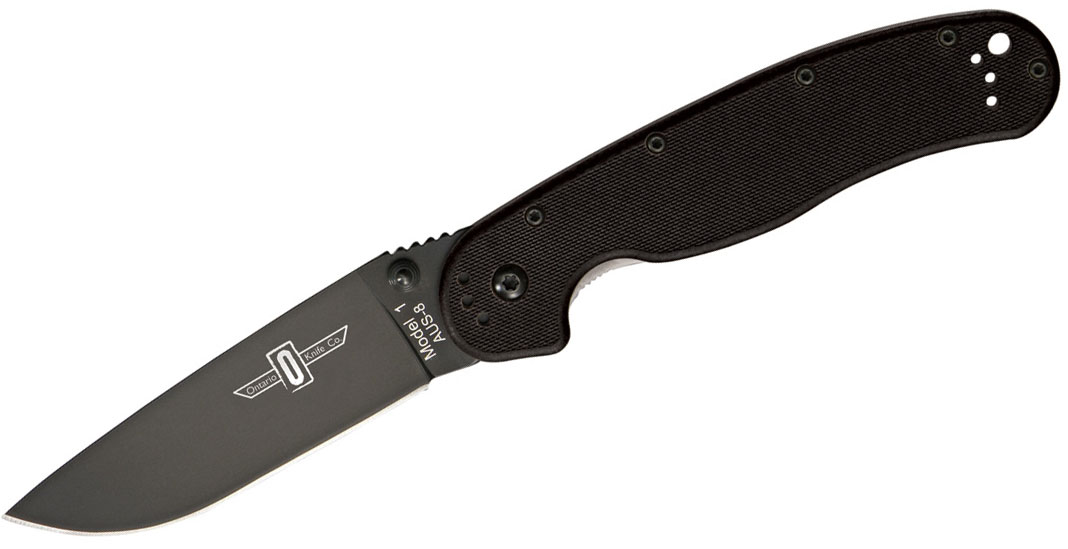 The Ontario RAT-1 is widely regarded to have exceptional value, and its popularity among our customers backs that up. The RAT-1 features a 3.6 inch blade made from AUS-8 stainless steel, a popular Japanese alloy found on much more expensive knives. The flat-ground blade has very efficient cutting geometry, too – this is a high-performance cutting tool, despite the budget price tag.
The pivot of the RAT-1 turns on phosphor bronze washers, which means it opens smoothly and quickly using its comfortable thumb studs. The handle scales are made from nylon with a subtle fabric-like texture on the surface and come in a plethora of colors to suit your taste. Ergonomically, the handle is nice and roomy, with a wide ricasso that makes it easy to choke up behind the blade for finer control over the edge.
More than just a great EDC, the RAT-1 has long been a popular choice for camping, hiking and survival thanks to its low price and versatile design.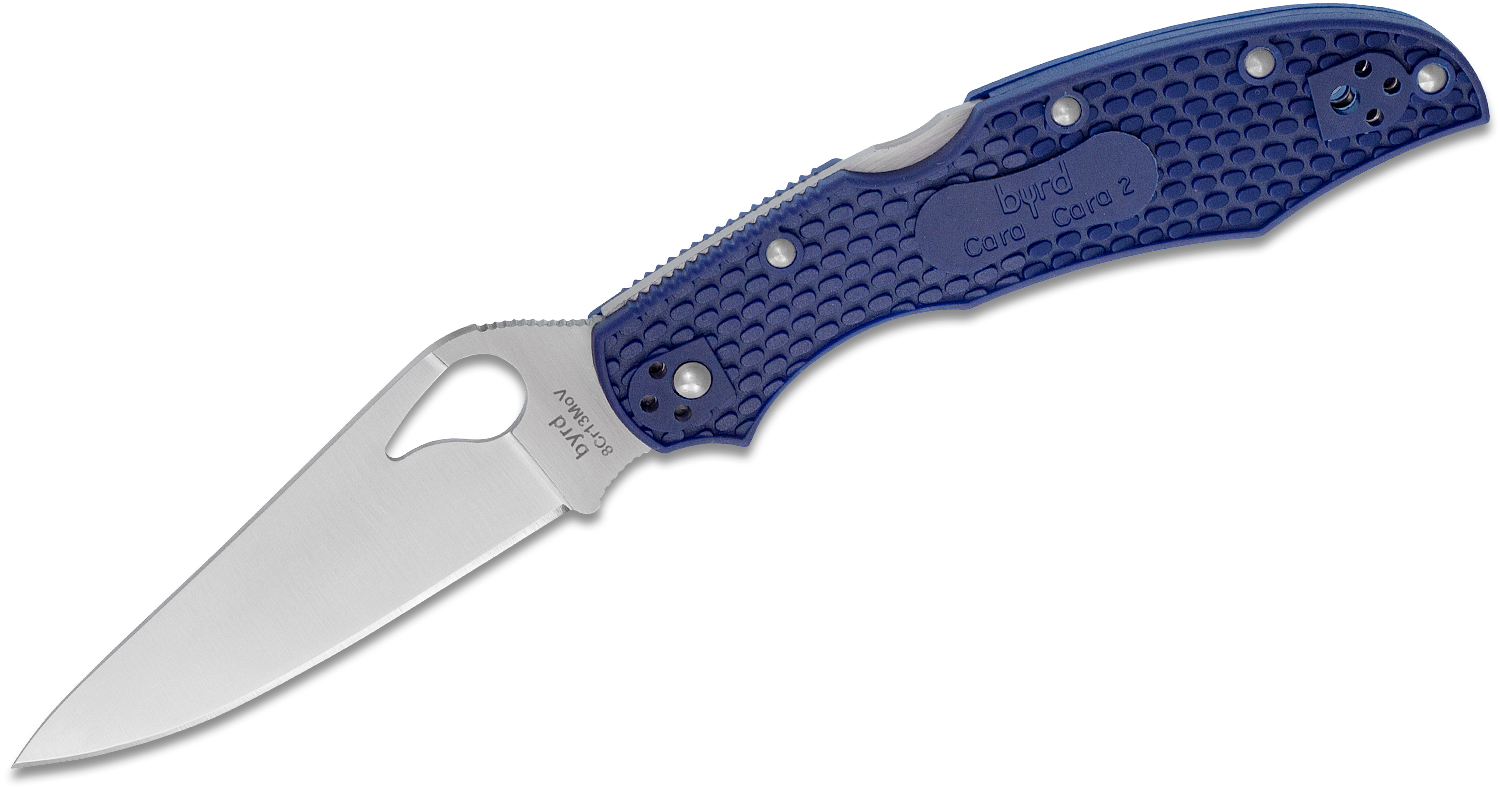 The Cara Cara 2 comes from Spyderco's dedicated budget brand: Byrd Knives. The Byrd Knives brand is technically a distinct entity from Spyderco, but it brings all the signature elements of the Spyderco design language to a lower price point.
The Cara Cara 2 has the same overall size and blade length as a Spyderco Endura, but with more budget-oriented materials and construction. The blade steel is 8Cr13MoV, and comes in either plain edge or partially serrated. The handles are fiberglass reinforced nylon (available in several different colors, naturally) and they offer a ton of grip thanks to a bi-directional texture much like the upmarket Spyderco.
One thing they've done with the Cara Cara 2, unlike the Endura on which it's based, is the addition of a forward finger choil divided between the front of the handle and the heel of the blade. This "50/50" choil eliminates the dead zone around the pivot that most folders have to contend with and turns it into a place that can be used for choking up to get more fine control over the blade.
The mid-back lock is easy to open and close one-handed, and – like the Cold Steel Pro Lite – it's completely ambidextrous. With the ability to mount the clip in any orientation (tip up/down; left/right), this is another great option that we can recommend to just about anyone.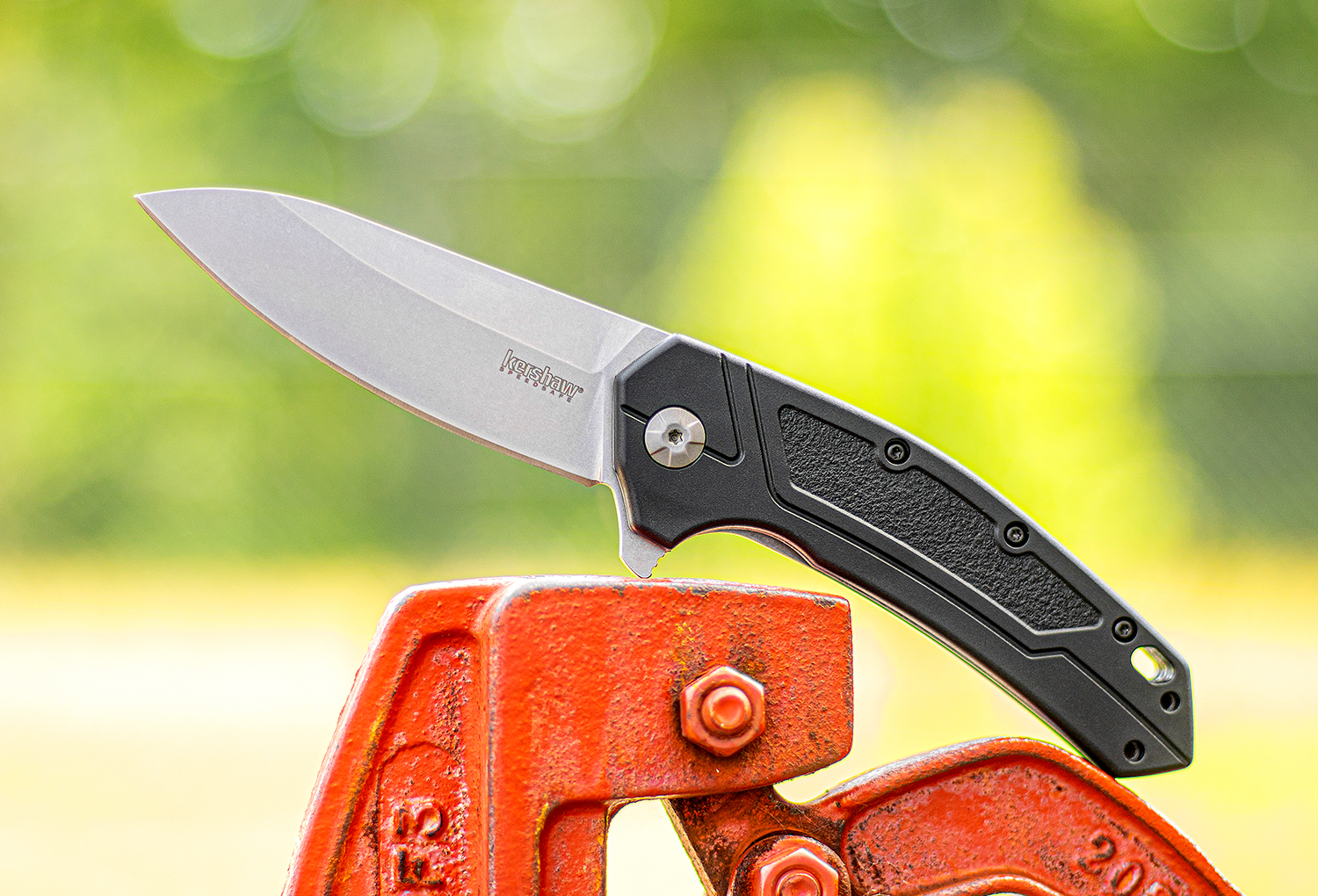 The Kershaw Rove has the grip to tackle slippery jobs. The broad 3.3" blade is matched to a glass-filled nylon handle with patches of aggressive texture to ensure you never slip. As an added safety, the flipper tab forms a nice finger guard when open. The subtle curve of the handle helps align the cutting edge with the arm, making the Rove intuitive to cut with, and its continuously curved edge is ready to rock through long slicing cuts with ease.
The flipper deployment is powered by Kershaw's SpeedSafe system, a dependable assisted-opening mechanism that delivers snappy, satisfying action. The knife also comes with a deep carry pocket clip, which helps it to stay almost completely out of sight when stowed.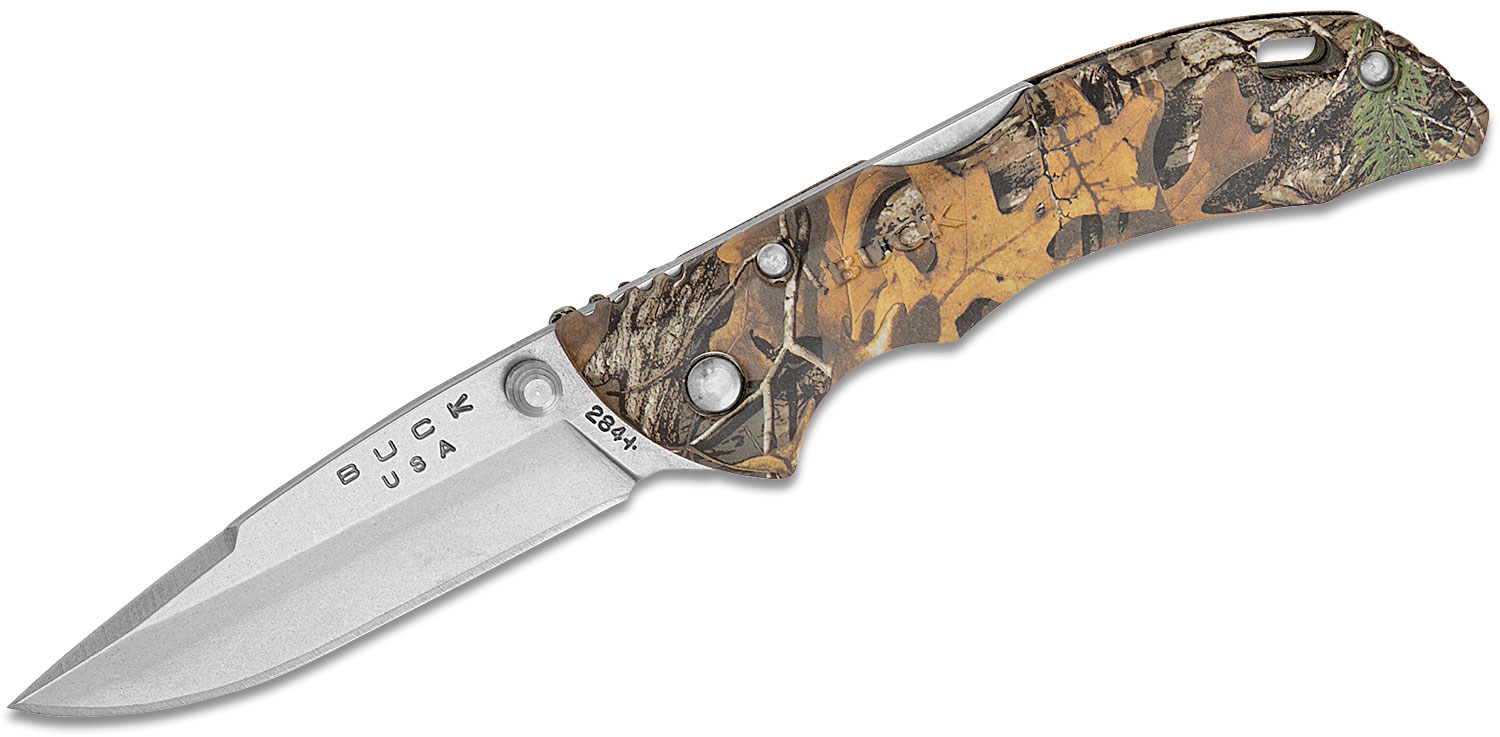 So far, all our budget picks have been imported knives, but there are a few worthwhile American-made products that come in under budget, too. The first is the Buck Bantam: a solid workhorse available in several different sizes. All feature a back lock and blades made from American 420HC stainless steel. Buck is known for getting a ton of performance from this alloy, thanks to a proprietary heat-treat protocol developed by Paul Bos.
Dual thumb studs open the blade easily, and the drop point shape features a swedge at the tip to aid in piercing. The handles themselves are a thermoplastic material, and they fit the hand quite well. There's a ton of options to choose from, including mossy oak camouflage patterns, blaze orange, pink, and Kryptek. No matter which you choose, you're getting a solid USA-made tool for a great price.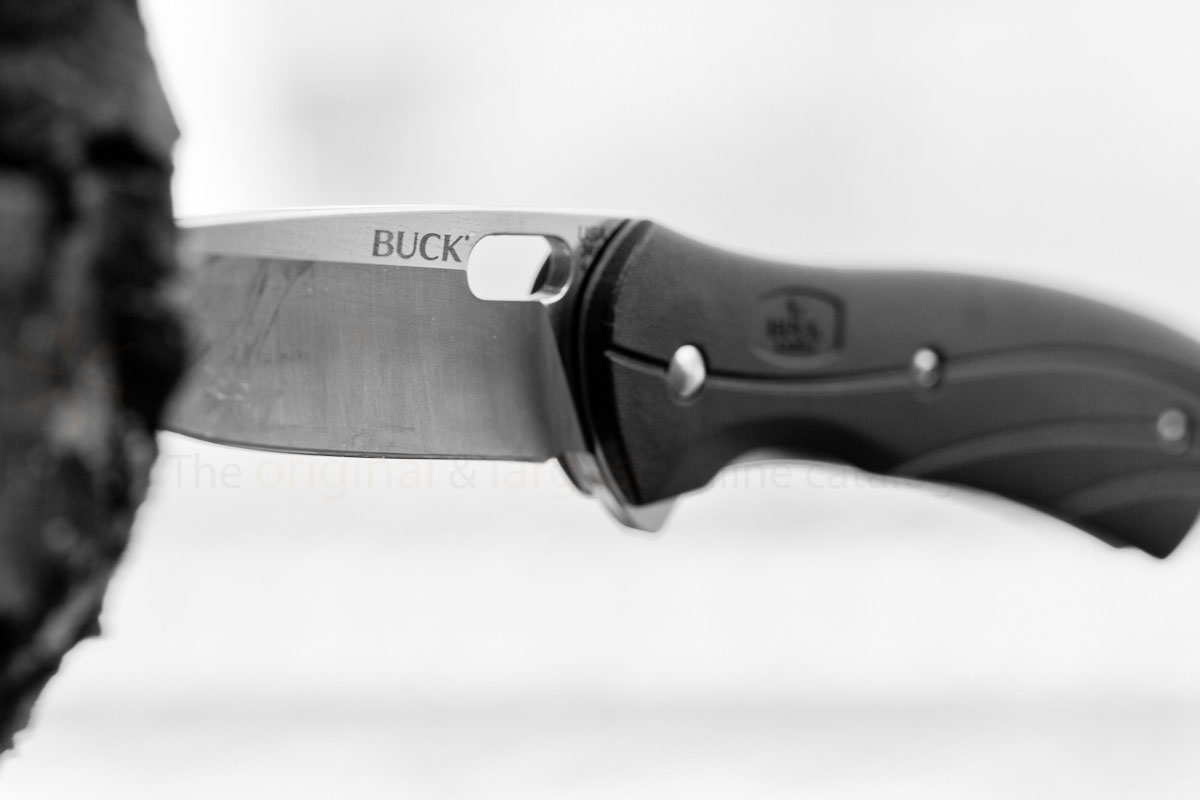 Compared to the Bantam, the Buck Vantage is a little more fidget-friendly. This US-made design deploys quickly with either a flipper, or – if you want to be more deliberate – you can use the oval cutout in the blade to open it with your thumb.
Like the Bantam, the Vantage is available in a small or large variant. It's available in an upgraded version with more premium handle materials and steel, but the budget model seen here has glass-reinforced nylon handles and that Bos-supercharged 420HC blade steel.
One standout feature on the Vantage is its fantastic deep carry pocket clip. It's reversible for right or left side carry and keeps the entire knife buried in the pocket without creating an ergonomic "hot spot" when in use.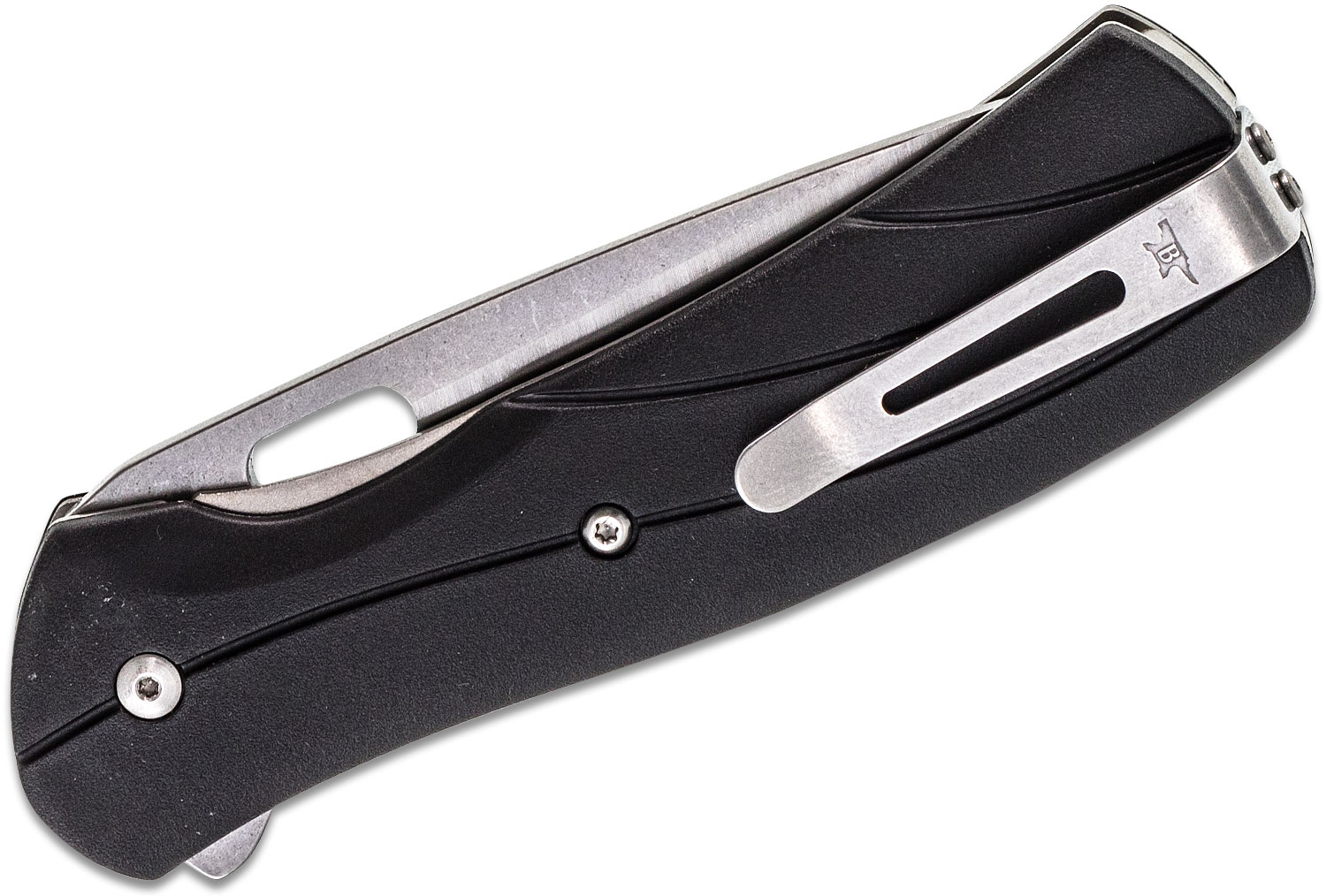 More to Come…
Next time you're shopping for a budget knife, do yourself a favor: avoid the gas station and stick with the KnifeCenter. We've combed through the market to find the best knives for your money, and we're not done yet – click here for part two.
Be sure to let us know what you think of our list of best knives under $30 in the comments; if you have any suggestions for something that we left out, be sure to drop them in there as well.