A quality fixed blade is a must-have for the serious outdoor enthusiast, so this week on Warehouse Hunts we're looking at a few knives to help you fill out your camping and survival gear packs this summer.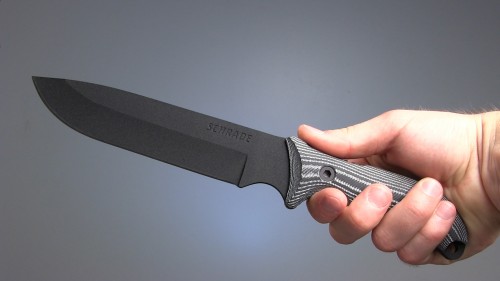 First up is the Schrade 37M Frontier – this one with the Micarta handles – which we featured a few weeks back when it was on special. The seven inch blade is made from powder-coated 8Cr13MoV high carbon steel and a finger choil for a more technical grip. It's a solid and affordable entry-level knife that offers a sharp edge and a nice collection of accessories, including a nylon belt sheath with ferro rod and sharpening stone.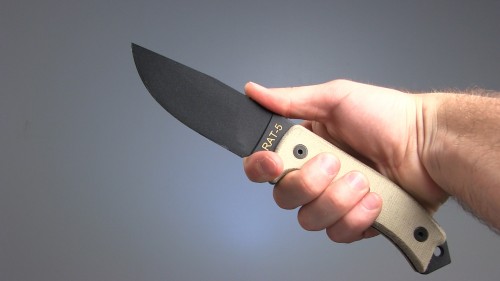 The RAT-5 Survival Knife from Ontario Knife Company keeps it simple and effective. The five-and-a-quarter inch blade has nice size and is made from 1095 Carbon steel with a black powder coating. The handle is tan Micarta with a rather beefy but comfortable hand-feel. I can definitely see why it's a favorite for outdoorsmen and military personnel around the world. Comes with a secure nylon and Kydex sheath.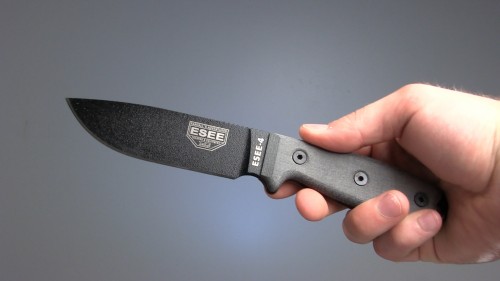 The ESEE-4 is a slightly longer, more "wilderness" version of the popular ESEE-3 model. The four inch blade is the shortest of the knives we're going to the look at, but I actually prefer the compactness for most applications, and it's rather pack-friendly at less than 7.5 ounces. There's some jimping and a finger choil for more precise cuts, and the Micarta handle feels quite ergonomic in hand. The molded sheath can attach to either a MOLLE back or clip plate for carrying versatility.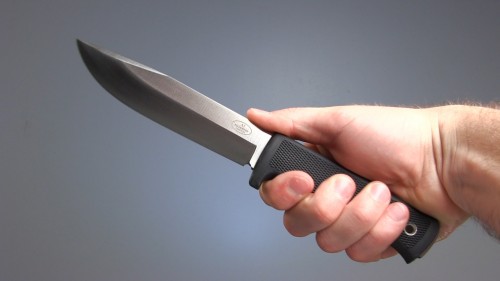 Finally, we have the Fällkniven A1. There are a lot of great things going on with this knife. The VG-10 steel blade is just over six-and-a-quarter inches long and nearly a quarter inch thick along the spine. Very heavy-duty. I really like the shape and the satin finish on the blade. The Kraton handle is simple but textured and comfortable and features a lanyard loop. The Zytel sheath is impressively slim and inconspicuous, which is great for saving space without skimping on knife size.
Overall, these are nice camping and survival knife options to take a look at whether you are a year-round enthusiast or just starting out. You can click here to see more about these knives, or see our entire selection of survival knives at KnifeCenter.com!