Another week, another great batch of tactical knives and gear from KnifeCenter. From karambit flippers to American-made balisongs to self-defense pens, this collection features some seriously hardcore combat essentials.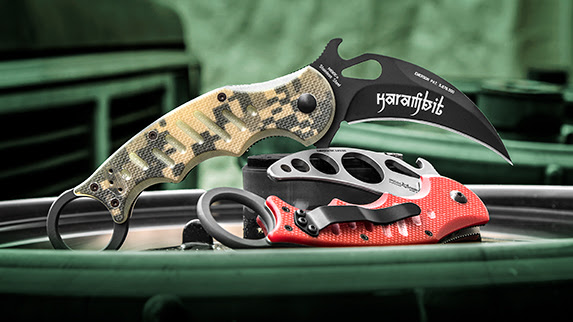 Fox Italian-Made Karambit Flippers
No combat list feels complete without a karambit – especially a folding version that flips as well as these models from Fox Knives. These self-defense tools feature the patented Emerson Wave, a thumb slot and a flipper tab, so you'll have your choice of deployment method. We have a great selection that includes aluminum, carbon fiber, and G10 handle options with Bohler N690 blades. We even have a trainer model with 420C steel if you need to do some practicing before handling the real deal.