Here it is, the long-awaited part two to our NYCKS haul that we posted last week! This time, we've got custom and mid-tech designs from Custom Knife Factory, Andrew Demko, and many more – check out the list and let us know in the comments which knife is number one on your Christmas wish list this year.
Ken Steigerwalt Custom Art Knives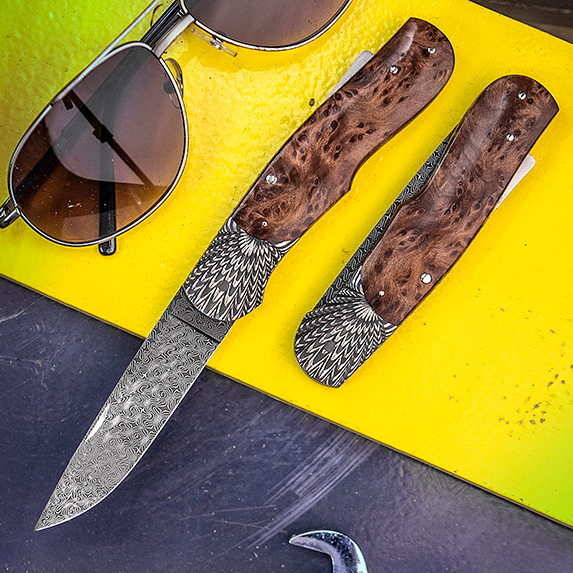 The intersection of beauty and precision is where Ken Steigerwalt does his best work, a true representation of where art and knives meet. From the material combinations to the fit and finish, there isn't a single seam out of place. The Art Deco features faceted mother of pearl handle scales paired with a Heimskringla Damasteel tanto blade. The real star, however, is the Doug Ponzio Turkish Mosaic Damascus steel on the Wing, with redwood burl scales and scalloped Robert Eggerling Damascus bolsters providing the foundation for the stunning pattern on the blade.