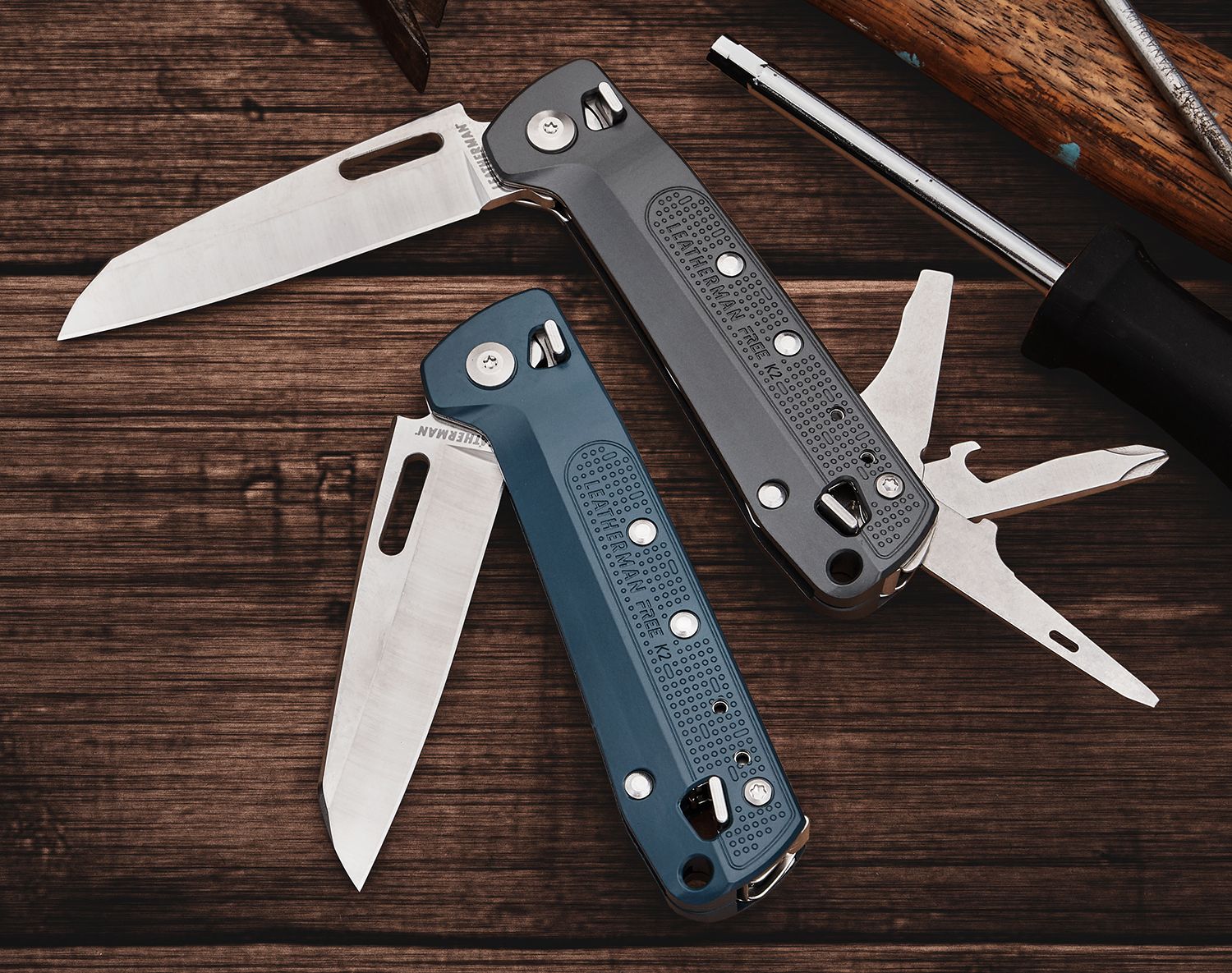 We answer a lot of questions about knives here at the KnifeCenter, and we think it's about time to start sharing our answers publicly for the whole internet to see. Today, we're talking about Phillips screwdrivers on multitool knives, a frequently requested (and extremely useful) feature that can be hard to find. What are the best knives with Phillips screwdrivers? Read on to find out!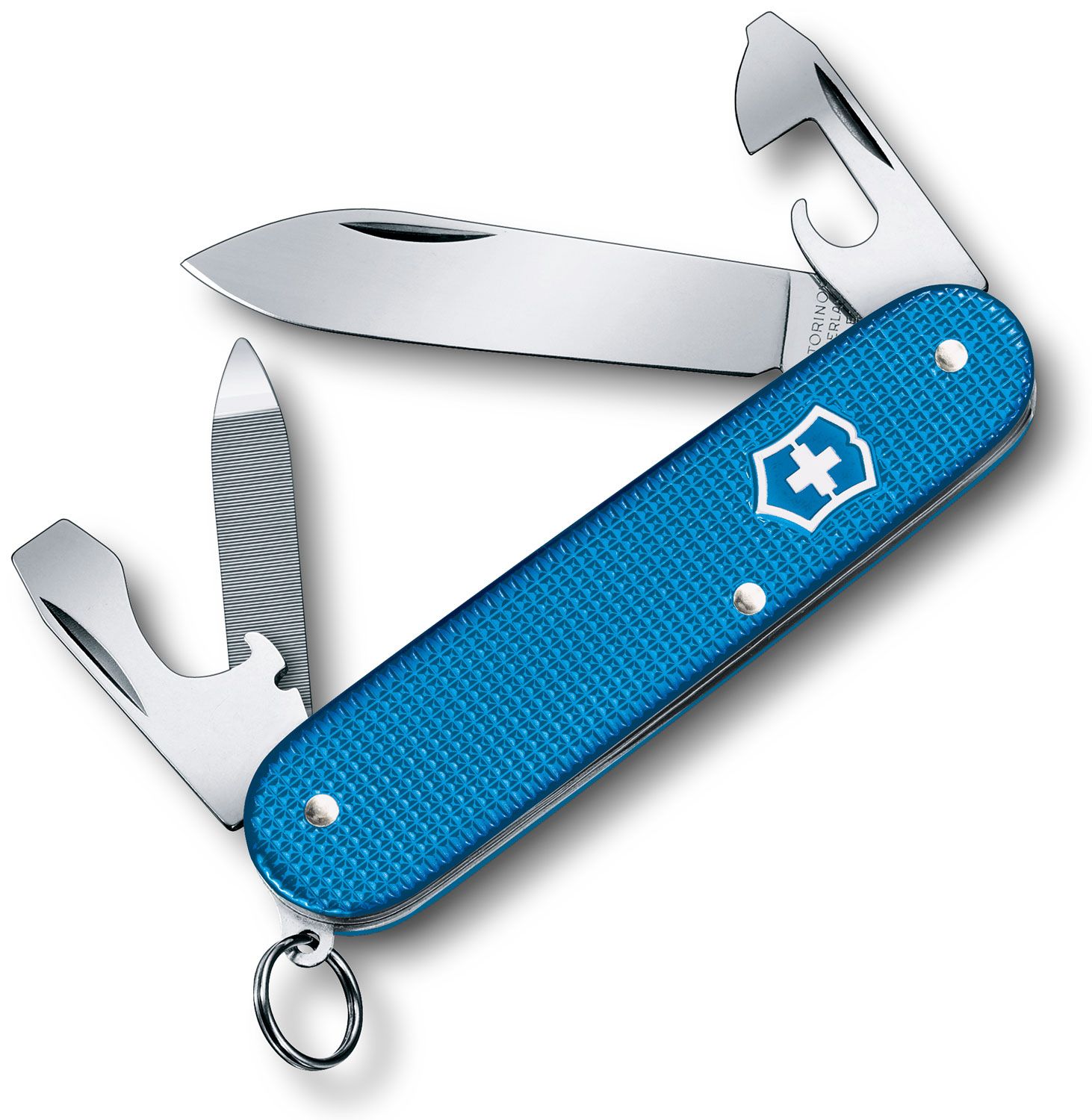 The main challenge with finding a good Phillips screwdriver on a pocketknife is the thickness required. That X-shaped Phillips bit just doesn't play well with a skinny folding knife form factor, but the first entry on this list has found a sneaky way around that limitation. If you want a lightweight, minimal multitool with a Phillips screwdriver without a lot of bulk, the Victorinox Cadet is the way to go.
If you take a quick glance at the Cadet, you'll notice there's no obvious Phillips driver to be seen. However, the engineers at Victorinox have a couple tricks up their sleeve: they've actually shaped the pointy tip of the file to fit small Phillips screws, and the flat tip of the can opener to fit some larger Phillips screws. Since the tools are flat, you won't be able to exert a whole lot of torque, but it works great in a pinch and it's certainly better than nothing! In exchange for the compromised screwdriving power of the Victorinox Cadet, you get a tool that is affordable, ultra-slim, and ultra-light, making it easy to carry just about anywhere.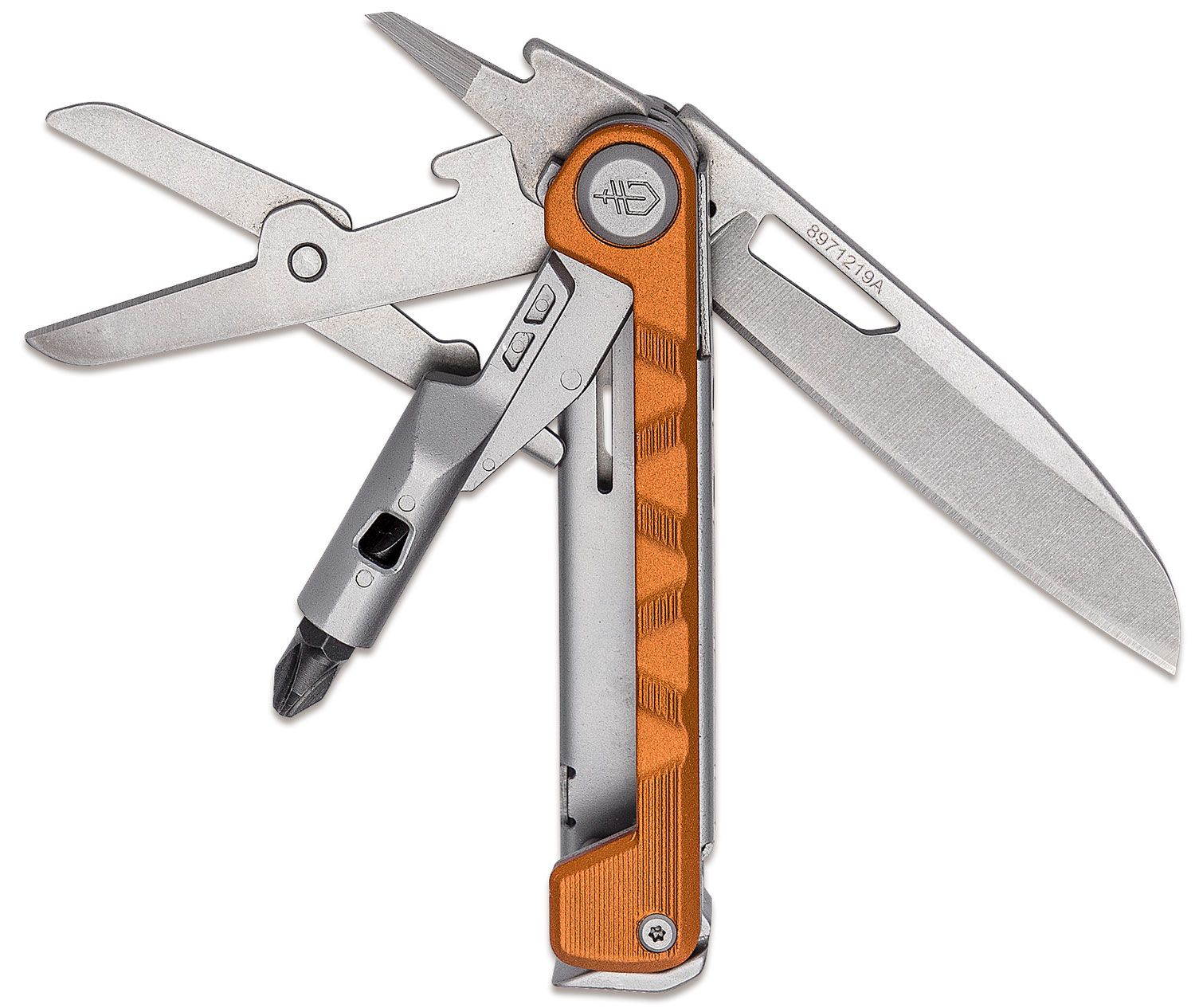 Stepping up to a tool with a truly dedicated Phillips screwdriver, the Gerber Armbar Drive is new to the market this year and built with heavier use in mind. In addition to a one-handed locking main blade, awl, hammer, bottle opener, and scissors, the Gerber Armbar Drive has a fold-out screwdriver that accepts common ¼" bits.
Like the popular Gerber Center Drive, the screwdriver on the Gerber Armbar Drive is engineered to keep the tool dead-center, making it feel and work more like a dedicated screwdriver than just about any other multitool out there—no awkward, lopsided twisting here, just unfold the driver and go! Plus, since you're using a replaceable bit rather than an integral tool, there's no need to worry about damaging the driver, and you can swap it out to fit the task at hand.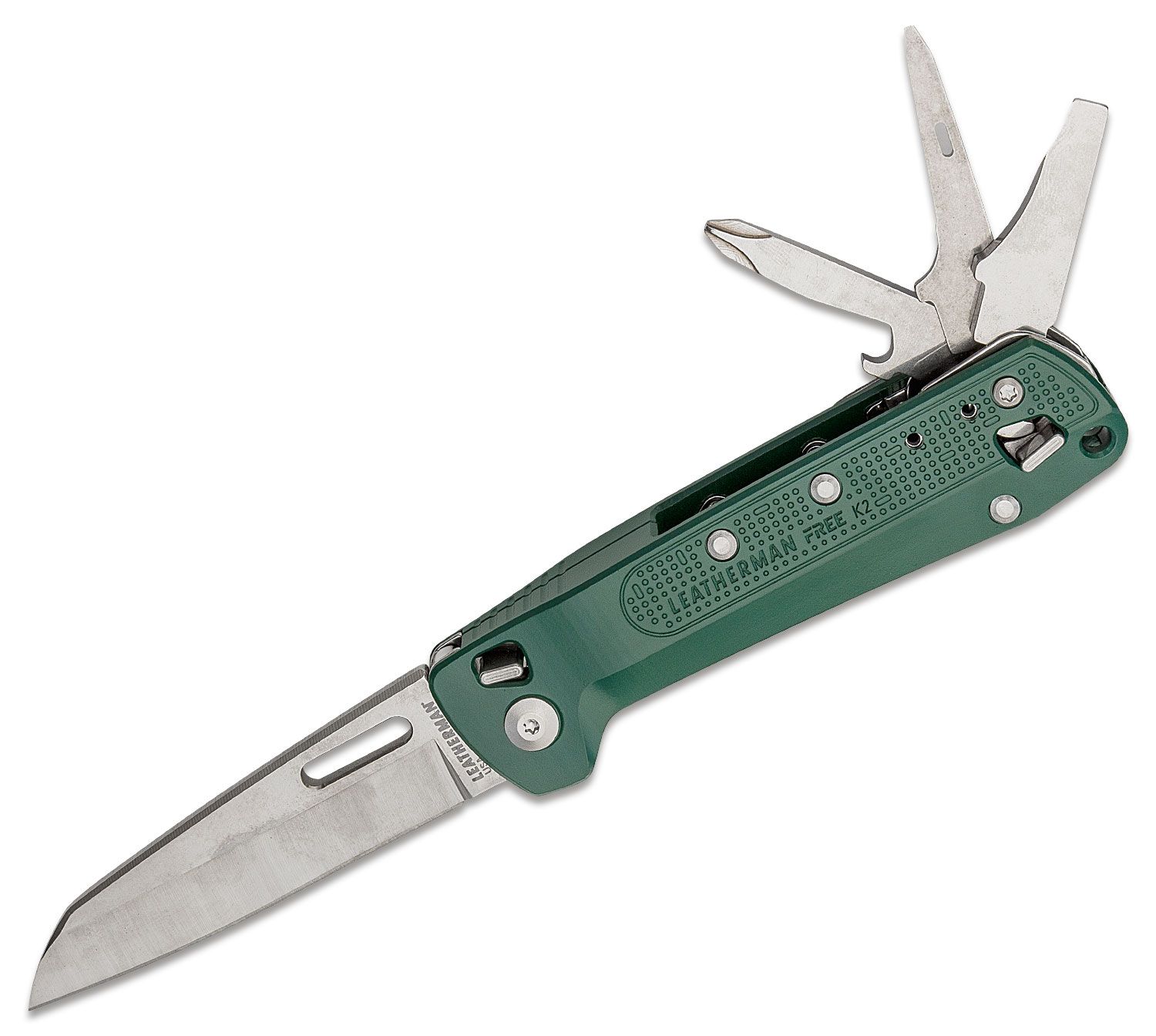 Stepping up from a budget-friendly import to a more premium USA-made option, the new Leatherman FREE K2 offers a nice step up in quality and usability. All tools, including the main blade, lock open and are accessible with one hand via Leatherman's magnetic FREE system. It also features a deep carry pocket clip, which makes this a true pocketknife replacement, if that's what you're looking for.
Leatherman has been leading the multitool market since their first innovative products hit the market in the 1980s, and their legendary warranty has you covered should anything ever go awry. As an added bonus, the K2 is available in a selection of attractive colors including Evergreen, Navy Blue, and Crimson Red.
If you'd rather not compromise your everyday carry knife with a bulky Phillips screwdriver, consider the EOS Screw Blaster, a dedicated bit driver meant to stay out of the way on your keychain. Precision-made in the USA from anodized aluminum and very affordable at just $13.95, the Screw Blaster is an elegant solution for anyone who wants the ability to drive Phillips screws—or any other screw, for that matter—without lugging around the whole toolbox!