D2 tool steel is widely considered to be one of the best steels for utility knives because of its affordability and edge retention, which is why so many great EDC knives rock a D2 steel blade with pride. This quality steel rides the line between a carbon steel and a stainless steel, a perk that makes it a popular choice for everyday carry knives that you'll actually put to work on the regular.
There are two schools of thought when it comes to everyday pocket knives: any knife that you carry every day can be an EDC (no matter the cost) or it's better to have an EDC that's less expensive that you can abuse daily without guilt. For those out there that want to shill out less than fifty bucks for a pocket knife, but you want good performance steel – you're in luck. KnifeCenter has pulled together the five best sub-$50 pocket knives with D2 blades.
The knife import game is changing. Imported knives are steadily improving in quality, and their affordable price points make these great designs more accessible to knife enthusiasts everywhere. Why not celebrate the fact that people of all backgrounds can enjoy the utility that comes with carrying a razor sharp knife?
Ontario RAT Model 2 Folding Knife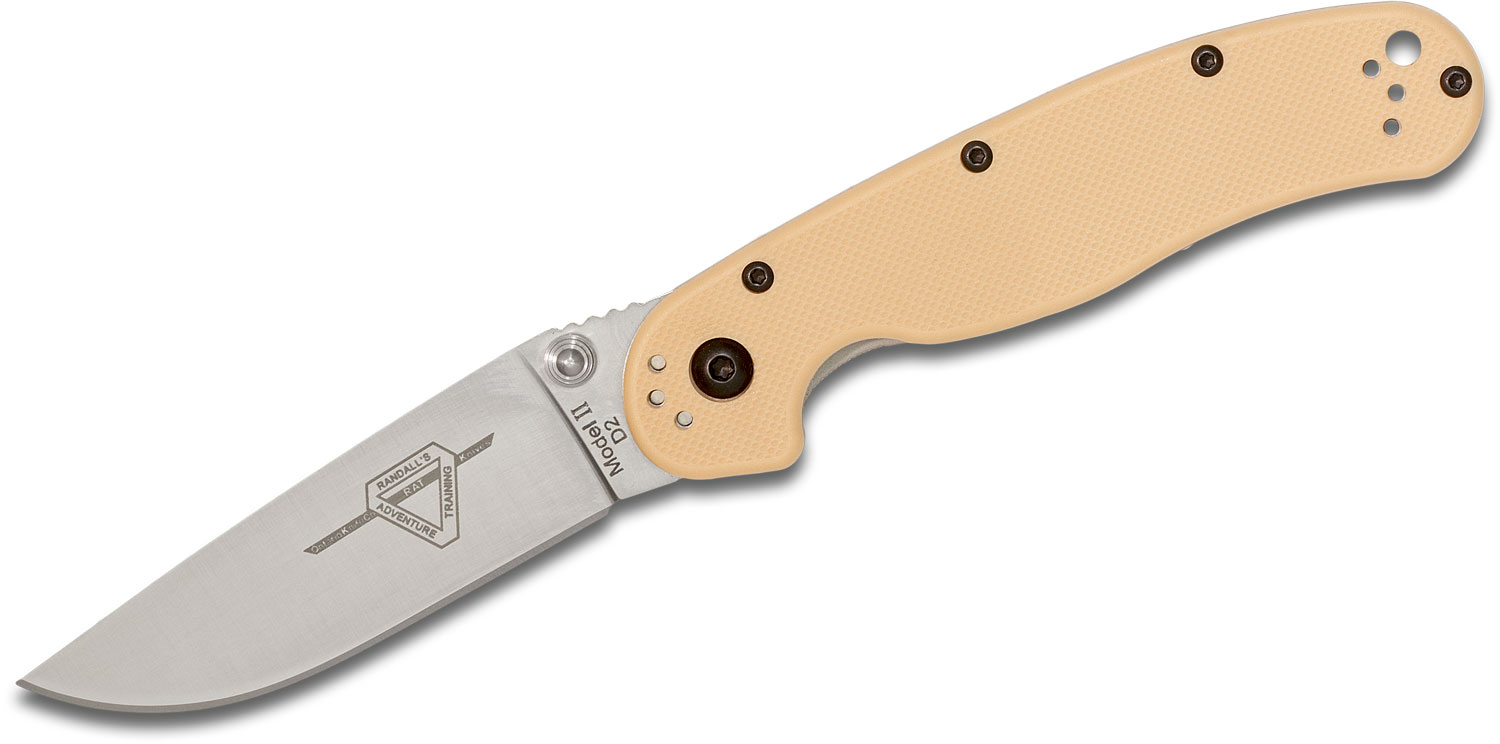 The scaled-down version of Ontario's popular Rat 1 is an EDC folder that can withstand some serious abuse. The hunters and survivalists out there should pay extra attention to this knife – it is made for you. Jeff Randall's knife design combines heavy-duty cutting power with a lightweight, slim build that rests comfortably in your pocket. The drop point blade profile is perfect for utility tasks, and the liner lock offers rock-solid lockup and slick deployment. While it is nylon and materials obviously play a role in the low cost, the light weight, great grip, and corrosion-resistance are perks that makes this knife worth every penny.