Last week, we were at SHOT Show taking a look at all the great new products that are coming out in 2019. If you missed our coverage, be sure to check out all of our videos straight from the show floor. David C. Andersen, our product specialist and star of our YouTube channel, has picked out a few of his favorite things that he saw when he was in Vegas attending the show.

The first item up is something we actually got in a couple of weeks ago just before the show kicked off, and that's the CRKT Provoke by Joe Caswell.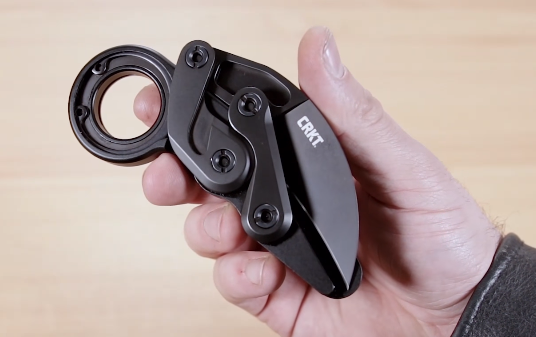 If you haven't seen it yet, it's an innovative take on the popular karambit design that features a new kinematic opening system. This is an innovative new opening design that addresses some shortcomings of the typical folding karambit. The buzz at the show for it was great, everyone loved to see it, and we're excited to have it in.
If you're a knife nut, you know how hard it is to keep track of all your Torx bits that you use to adjust the pivots and screws in your knives. CRKT's new Twist and Fix tools really fix that problem by keeping them together in one neat little unit.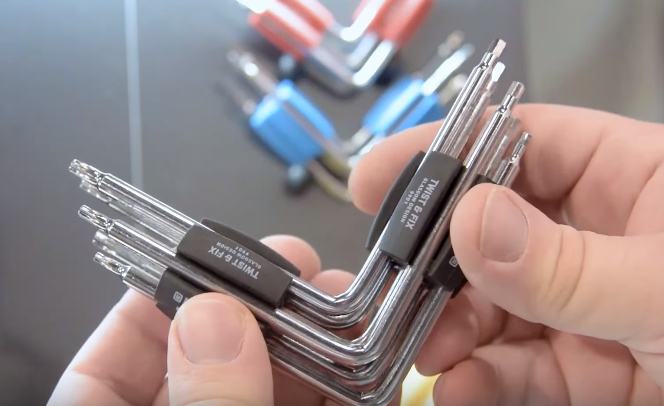 What this thing has going for it over some other all-in-one tools is a really streamlined design that also has a fidgeting aspect to it. It's essentially a bent pin coupler design, and it's really fun to twist it around and watch the bits raise and lower until the one you need is ready for action. It's not just a Torx set that's available, either. They're also coming out with versions containing popular home screwdriver bits (including Phillips and flathead), sets that combine Torx and hex wrenches, and a socket set.