Twice a month we pull together some of the best outdoor and survival knives and tools so you can update your outdoor pack or emergency kit. Basically, we're doing the work so you can spend less time shopping and more time adventuring. This week we have a cool variety of items that range from folding steak knives to knife bracelets. Intrigued? Check out the items below and follow the links to fill your cart with some mid-summer camping essentials.
Boker Magnum Outdoor Cuisine III Folder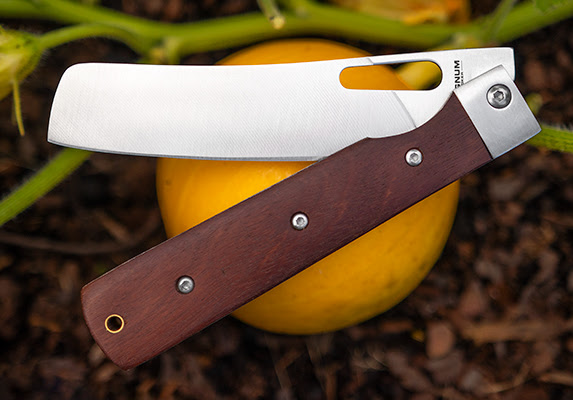 Looking forward to an upcoming camping trip? Are you a survival enthusiast or bushcrafter who wants to pack light? The Magnum Cuisine III is a kitchen knife designed for the great outdoors that will cut through freshly grilled game with ease. The broad 440C Japanese Nakiri-style blade is perfect for slicing through both tough meat and delicate veggies, and the Rosewood scales feel as good as they look.