We are closing out 2018 with another great batch of custom and mid-tech knives. From mokume pens made by Sergey Rogovets to S90V EDC knives from up-and-coming custom knifemaker Kendall Hughes, each item on this list is better than the last.
Sergey Rogovets Custom Mokume Pens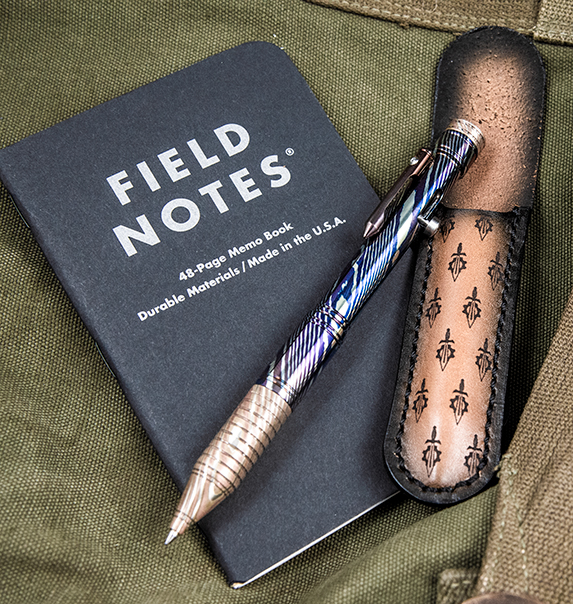 They say that beauty is in the eye of the beholder, but we can't imagine a soul on earth not finding these pens to be over the top gorgeous. They are far and away the nicest writing implements we've ever carried and we don't see them getting any better than this.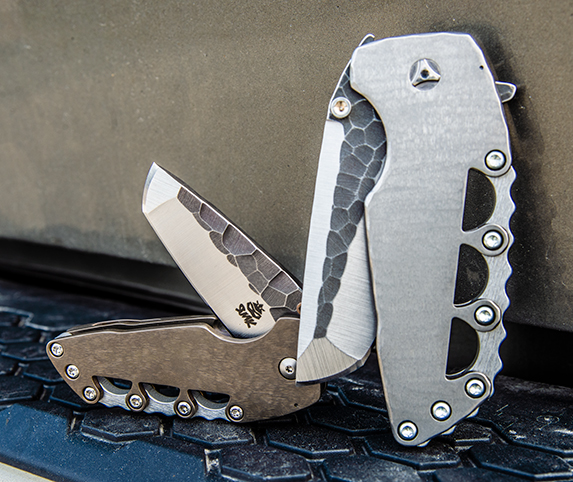 Richard Kloc has a style different than most but always delivers great quality at great prices. We have a couple more Ratchets, a Baby Fat Bastard, and the new Dozer model – available in two sizes – with a unique industrial look that takes inspiration from geometric shapes.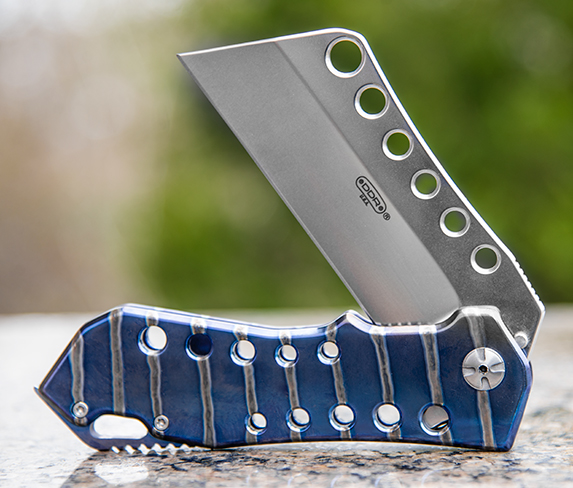 The MOAB (Mother of All Blades) XL pairs an intimidating blade with an ergonomic handle for a knife that will perform no matter the cutting task at hand. This 10.75″ behemoth features buttery smooth action and excellent ergonomics, which we didn't think were possible on a knife of this size.
Ramon Chavez Ultramar Redencion Streets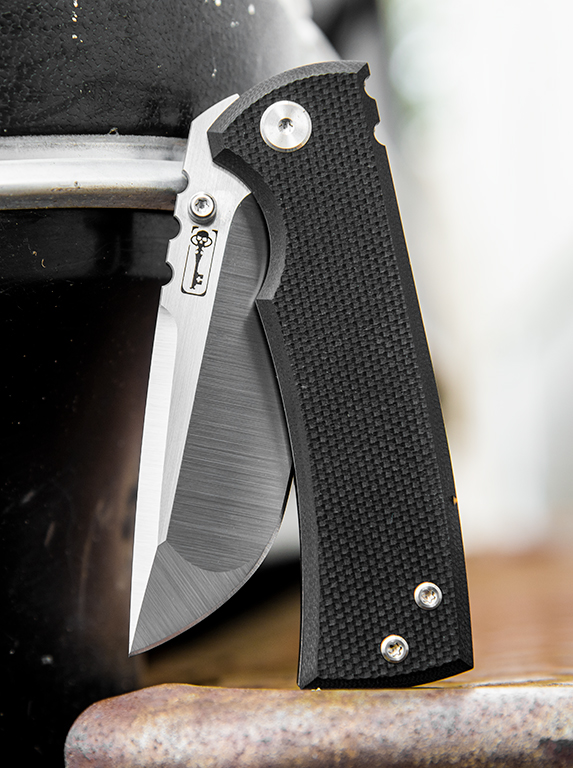 The Street model is Ramon's answer to the age-old question: what's the perfect EDC knife? It's a slimmed down, trimmed down 228 Redencion model made by Reate Knives to give you excellent value without sacrificing quality.
Microtech 161-1T Manual Socom Elite Tactical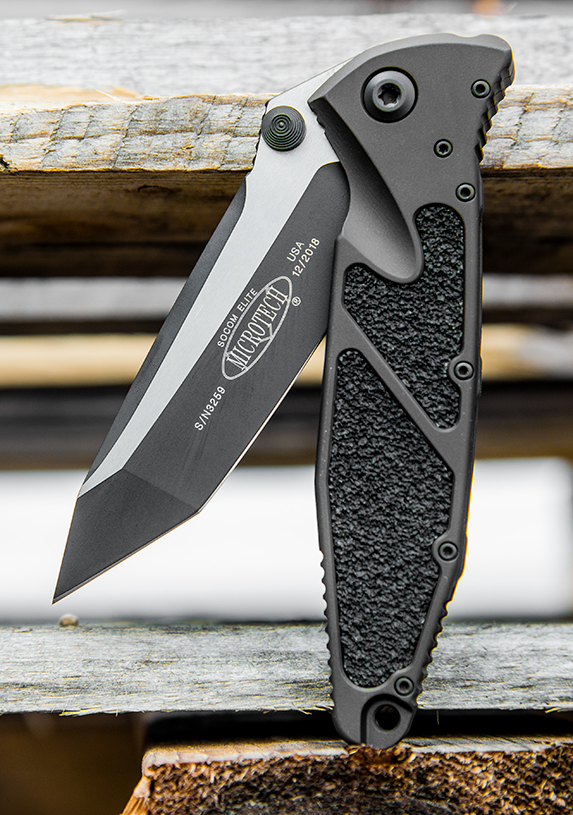 Our custom knife specialist and Microtech aficionado Matt D. insists there isn't a tactical knife available right now better than Tony Marfione's Socom Elite. It's a bold statement, but anyone who has handled one is well aware how true it is. If you want to get your hands on the standard bearer of Microtech's entire folding knife lineup, we suggest you add this new model to your cart.
Lucas Burnley Cypop Ring Spin and Huck Fixed Blades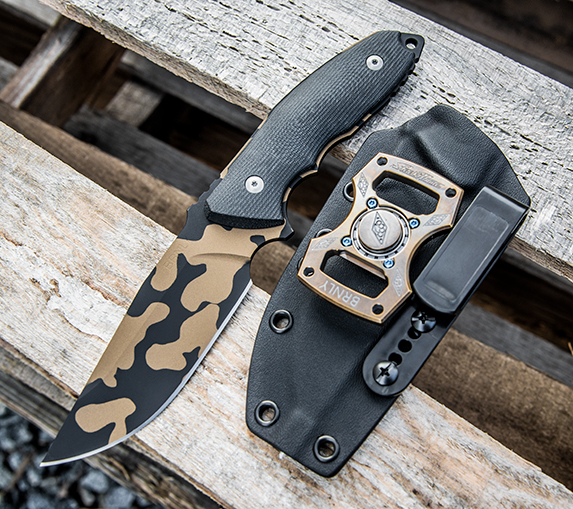 2019 is looking like another big year for Lucas Burnley, who has been collaborating with a number of notable companies and is finally done with his Sketch Project (which took an incredible three years, six months, and five days). But if you want the next step up, we have a few mid-tech Hucks by Millit Knives and one Cypop Ring Spin from Steel Flame left in stock.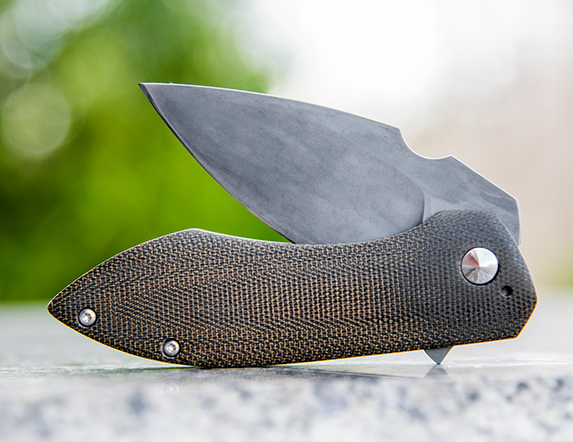 Kendall Hughes, a young up-and-coming custom knifemaker from Michigan, is a definite steel snob who loves to try out new, exotic steels on his knives to see how they perform. We have a number of his awesome Spell flippers here in S90V, Prototype Descant and Dispute models, and a few other EDC creations that we think you'll enjoy – and you'll enjoy them even more now that we have them all on sale!
Alphahunter Tactical War Bowie Flippers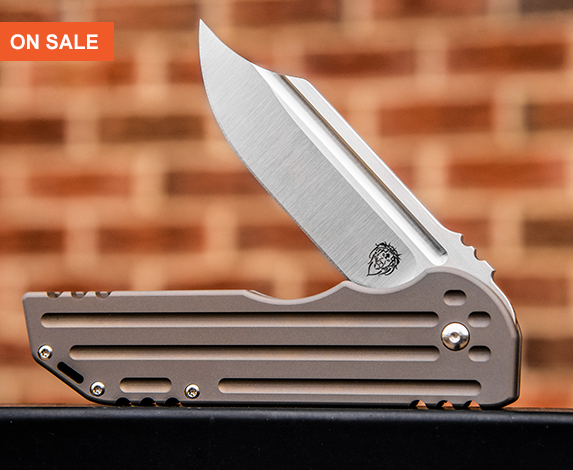 We can confidently say that there aren't many knives out there that are even similar to the War Bowie flipper, unless it's another Alphahunter Tactical Design. Chad has an eye for design and builds his knives with a distinct style that will instill both confidence and pride.
Emerson Limited Edition Mini Commanders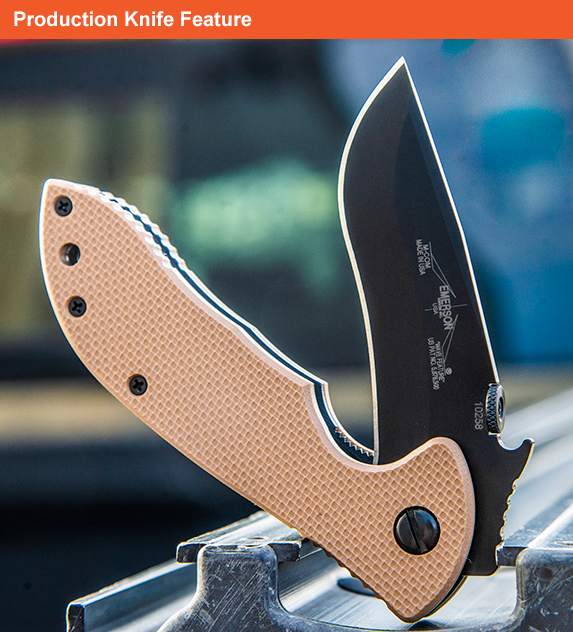 If the presents under the tree were a little disappointing this year and you're left to get the perfect gift for yourself, we've got you covered. These limited edition Mini Commanders in Jungle Green and Desert Tan are perfect for specialized theaters of war and everyday carry alike.
Coming soon we've got more Grant and Gavin Hawk MUDDs, Menovade S.T.U.B. flippers, production folders from Mick Strider, and a fixed blade from Sal Manaro. Let us know in the comments which custom or mid-tech you're looking forward to in 2019.