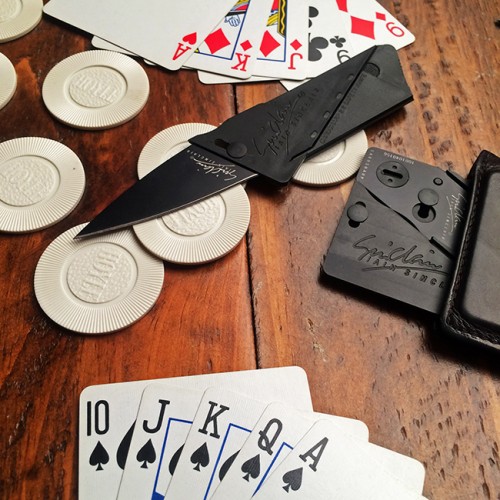 Kept conveniently and safely in a wallet, the lightweight CardSharp (~12 grams) will always be handy (and far lighter than an ordinary pocket knife). With surgical blade technology made from non-rusting stainless steel – heat treated with an ultra tough black oxide finish – this invention is as clean and as sharp as a carton knife and highly suitable for anything from carton opening, cooking, DIY, camping, gardening to pencil sharpening.
A snap open lock mechanism enables the knife to be opened using one hand and ensures the knife is safe and secure with no blade tremor. The folding mechanism is impervious to water and rusting.
We're happy to be one of the few retailers to offer this innovative products. See more about the CardSharp2 on our website, KnifeCenter.com!