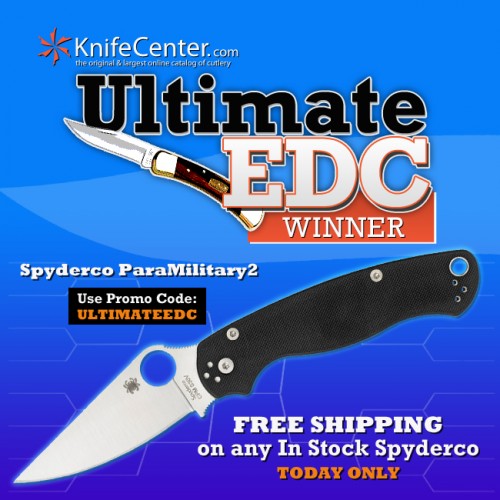 Well, we've reached the end. After a long week of close match-ups, tough decisions, and righteous indignation, we finally have our champion. Congrats to the ParaMilitary2 and its supporters for taking KnifeCenter.com's first annual Ultimate EDC title.
Sure, the PM2 might have come into the tournament with a hefty wave of support – it was our most requested knife during the week-long nomination period – but it still faced its share of challenges along the way. Let's take a look back at the ParaMilitary2's journey:
The Road to Victory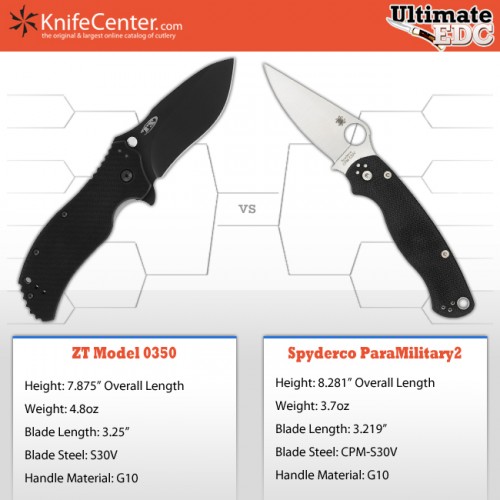 The Pm2's closest match-up was actually in the very first round against a well-loved and well-rounded Zero Tolerance 0350. Both had a great chance to win it all, but they suffered the ill-fortune of being faced against one another in a loaded division. In the end the Pm2 squeaked out the win by a slim 53-47 margin.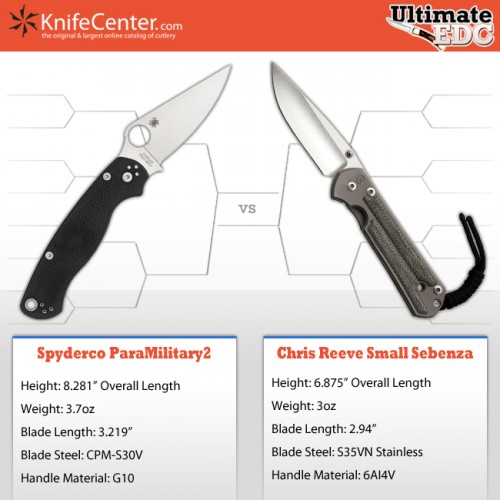 This was the big one. No other knife had a bigger obstacle to get out of the quarterfinals than the Pm2. The Small Sebenza is a beast of a blade with almost unanimous approval and it posed a huge threat even at a less-than-accessible price tier. But voters pleasantly surprised us by weighing price and practicality just as heavily as materials and reputation, which I had hoped would be the enduring spirit of the Ultimate EDC competition.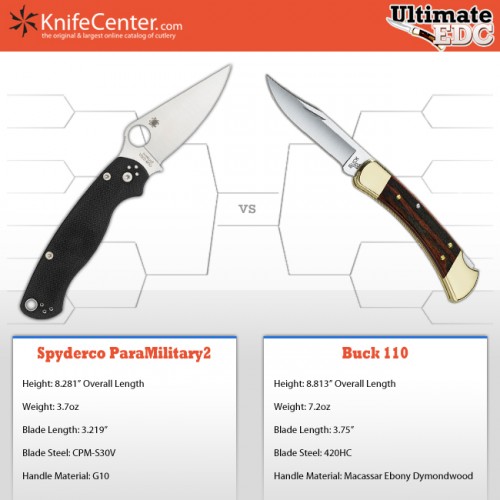 No contest here. The Pm2 obliterated Grandpa's beloved Buck 110 with nearly 90% of the vote; a victory that showcased both the building momentum behind the Pm2's tournament as well as a possible flaw in the bracket structure: it's hard to imagine ANY of the rather-chaoticly chosen Wild Card competitors defeating the Over $100 Division.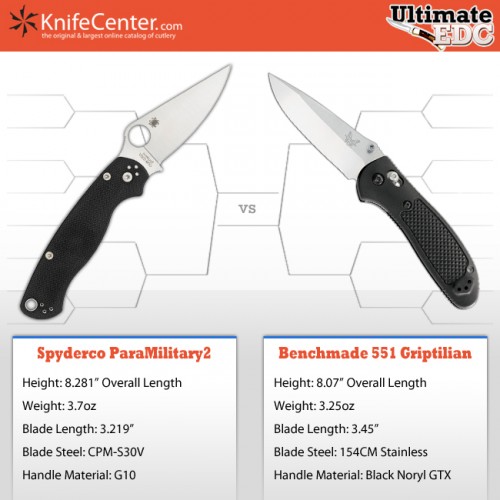 I was so happy that the final match-up turned out the way it did. Not because the voting was particularly close – the Pm2 won by a decisive 65-35 margin – but because the final two competitors really did exemplify the spirit of a true EDC: they were both reasonably priced with quality materials and boast an army of every day users. Many knife lovers own one or the other. Some own both. At the end of the day either is a great choice, and it was fun to watch them face off.
Thanks to everybody who participated in this year's tournament. I really enjoyed running this campaign, and I hope we can bring it back in a bigger and better form next year. Until then, stay sharp everyone!