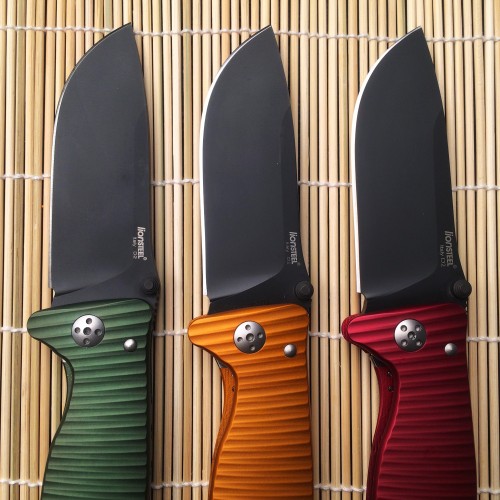 New version of the SR-1 model with single-piece shell in Ergal Aluminium. The blade is D2 tool steel, available in satin or MilSpec finish, chemical black. The anodized aluminium used comes in four different colors: Black, Green, Red and Orange. The SR-1's feature a monolithic knife and frame-lock system, designed by Molletta. The aluminium shell results in a lighter knife than its Titanium "brother". It weighs a mere 5.57 oz. (158 g).
Overall just a stunner of a knife; it feels impossibly solid and combines function and style in a way that all knives should but few do. Definitely check it out.
See our entire inventory at KnifeCenter.com!