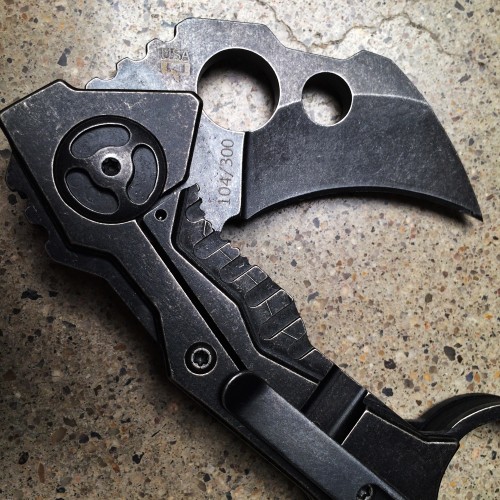 The second-generation karambit-style blade is, of course, named after Mr. T's infamous television persona, and Quartermaster manages to bring some of that character's no-nonsense traits to this unique design.
The two-and-a-quarter inch blade is made from CPM-154 stainless steel with a black stonewash finish and a nice hawkbill shape. The handle is lightweight G10 with a titanium back side. A beefier CNC-milled frame lock mechanism replaces the original's liner lock, and there is a reversible pocket clip for left or right-hand tip-up carry.
Overall, the Quartermaster Baracus is a well-built and mean-looking self-defense knife. You can click here to see more about this model — and check out the older, liner-lock version here.