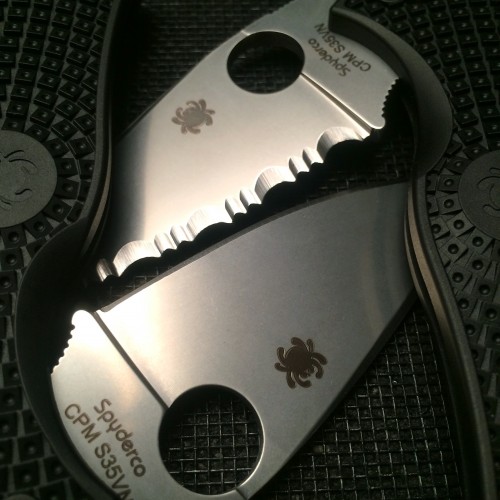 This week on Spotlight Series we're looking at a knife that some might call the perfect EDC: this is the Spyderco Native 5.
Now, I've got no dog in the fight in terms of brand fanboy-ism, but I was very impressed by the lightweight, serrated version of this knife just added to our inventory. It really seems to combine a lot of the great qualities people look for in an every-day option.
The three inch blade is made from S35VN steel with a nice serrated edge and jimping on both the spine and the finger choil. Deployment is via the fantastic Spyderco thumbhole and the blade moves very smooth on the Bushing Pivot System.
The lightweight version features textured FRN-scale handle rather than G10, bringing the overall weight down to a feathery two-and-a-half ounces. The lockback design feels extremely sturdy. There is also a four-way pocket clip for maximum carrying versatility.
Overall, the Spyderco Native 5 is a fantastic and accessible option for people looking for a quality EDC. There are models at a few different price levels, culminating with the drool-worthy fluted titanium version that won the award for American-Made Knife of the Year at Blade Show a few years back.
Learn more about the Native 5 here, and see our entire inventory at KnifeCenter.com.