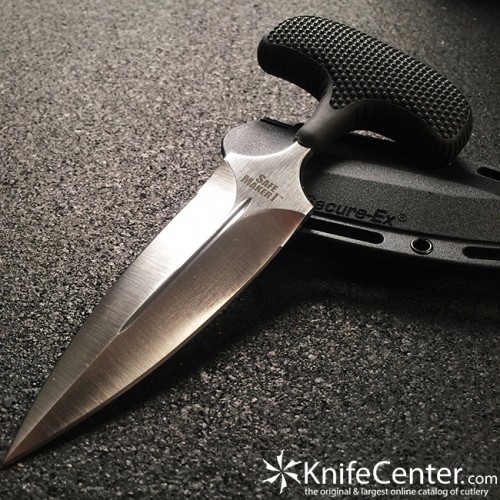 This week's Steal is an incredibly well-made and functional self-defense tool: this is the Safe Maker I by Cold Steel Knives.
As a brand, Cold Steel has made push knives for over a quarter of a century; and those 25 years determined revisions and innovation has led to the Safe Maker's sleek and effective design.
The knife has gained quite a following among law enforcement and military personnel for its versatility and easily concealable design.
The four-and-a-half inch blade, shaft, and "T" tang are all drop forged from a single piece of AUS 8A stainless steel, making the knife extremely solid. The more compact Safe Maker II version features a three-and-a-quarter inch blade, and both models now come with USA-made Carpenter's steel.
Textured, shock-absorbing Kray-Ex covers the tang and allows the knife to be held comfortably between the fingers. The knife also comes with an inconspicuous Secure-Ex boot/belt sheath and a steel chain lanyard for optional neck wear.
Overall, the Cold Steel has done its homework when it comes to designing a great push knife, and the Safe Maker I and 2 are the very effective fruits of that labor.
Check out more about the Safe Maker I & II here, and see all of our products at KnifeCenter.com!