Whether you're running 440C or S90V, even the most super of steels will need to be sharpened eventually. This can be an intimidating task to some, but we're going to take a look at three systems that make the job easy and achieve fantastic results.
The theory of sharpening is simple. Using something abrasive, usually a stone, material is removed from one side of the edge until you can feel a burr on the opposite side along the entire length of the edge. The process is duplicated on the opposite side.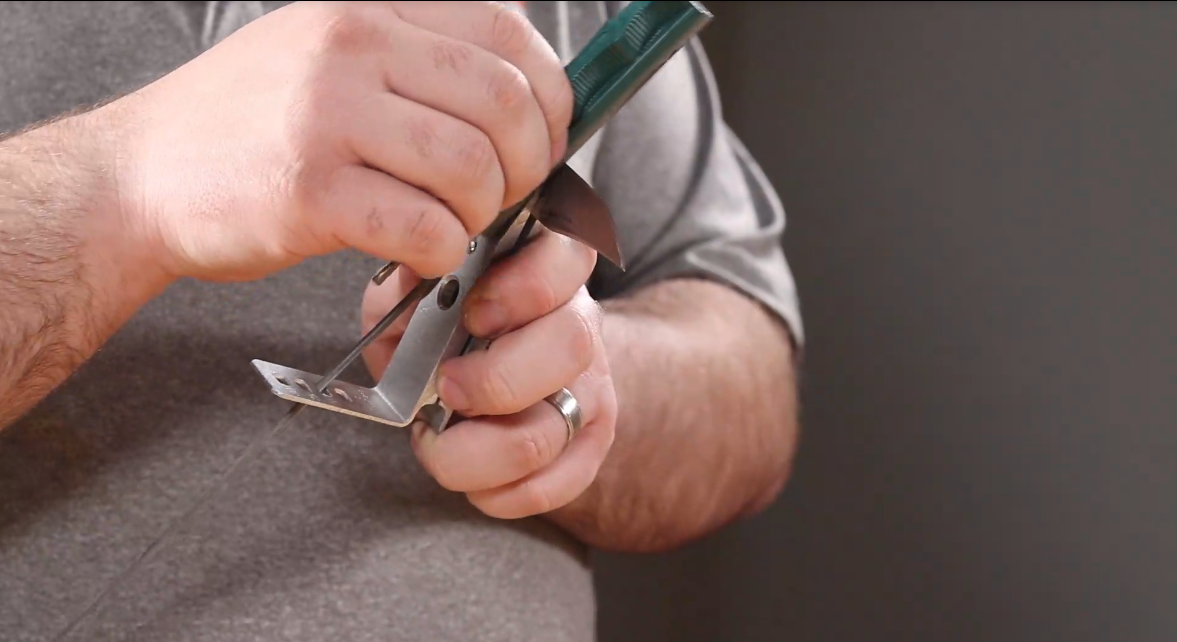 It's usually best to alternate the side you are working on every few strokes so that each has a similar amount of material removed, keeping the edge itself even and centered.
Once you are able to raise a consistent burr on each side, you'll move to finer grit abrasives until you achieve the desired amount of refinement on the edge. The grit you start with will depend on how degraded the edge is.