There are only 14 shopping days until Christmas, so if you've gotten most of the gifts on your list squared away but find you're in need of some great stocking stuffers, check out our list of the best stocking stuffers at KnifeCenter. Remember – if you're behind on buying presents and still need some helpful suggestions, we're running a ton of awesome Holiday Sales. Take advantage of some of the best holiday shopping deals we offer!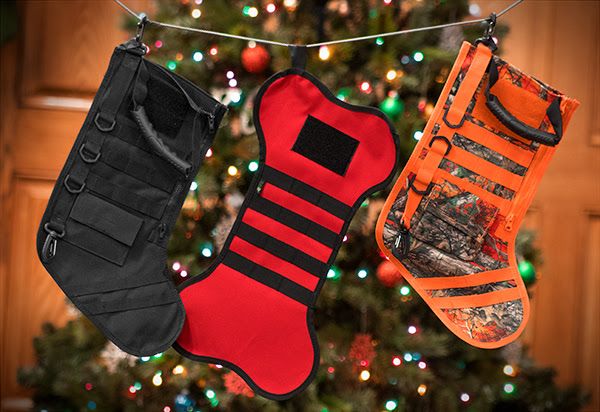 Tactical Christmas Stockings and Morale Patches
Of course, showing you a series of awesome stocking stuffers won't do you any good if you don't have a stocking to stuff in the first place. If you haven't gotten in on these tactical stockings yet, there's still time to have one delivered for Christmas Eve! These things are cool, they're affordable (as low as $8.95), and best of all, you can deck them out with morale patches and any MOLLE gear you have on hand!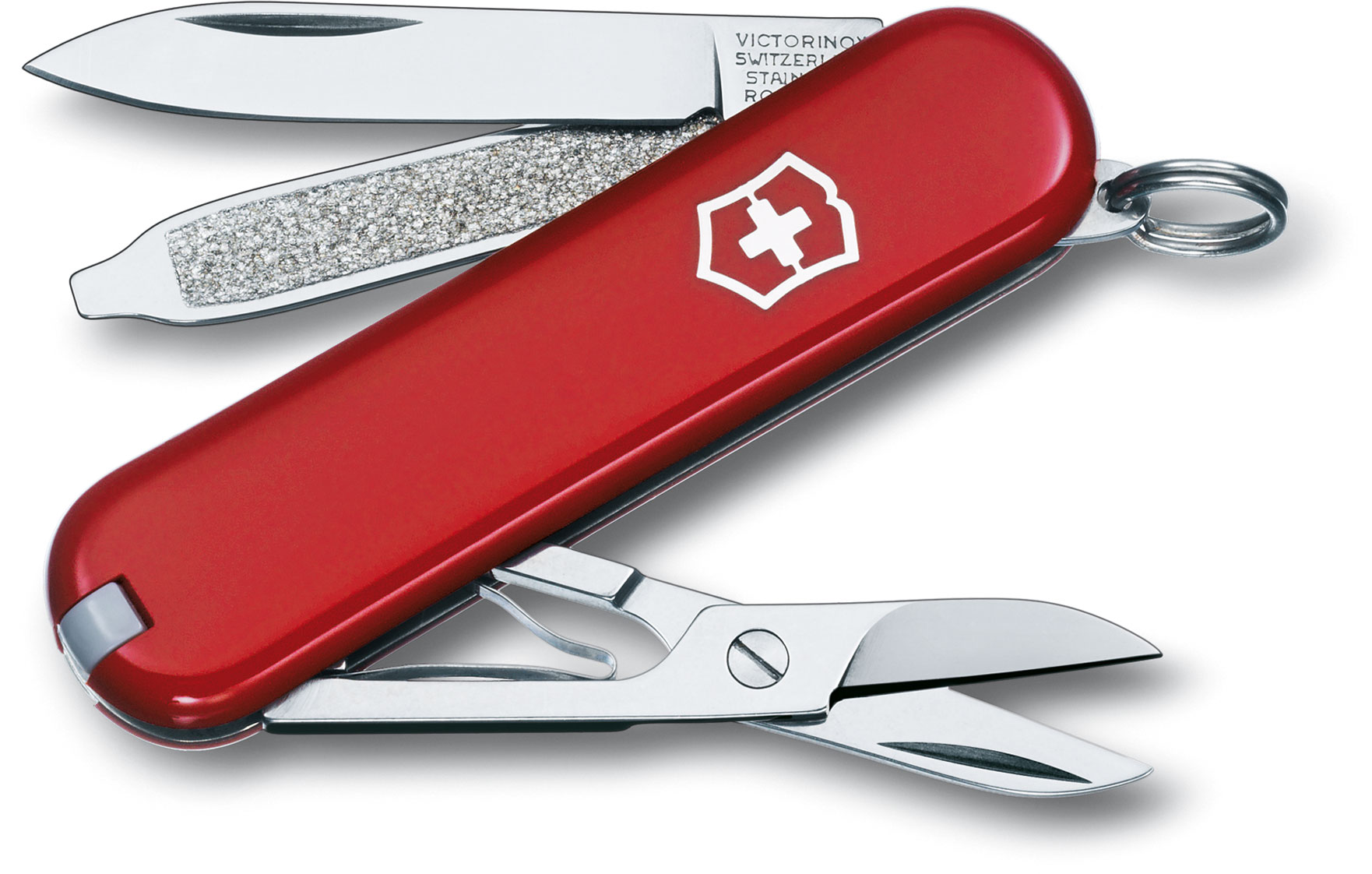 Victorinox Swiss Army Classic Multi-Tools
There are few products in the world as recognizable as the Victorinox Swiss Army Knife, and few as perfect for the gift-giving season as the Classic. With prices as low as sixteen bucks, numerous colors and styles and that always reliable Swiss craftsmanship, these are truly the cream of the crop when it comes to stocking stuffers.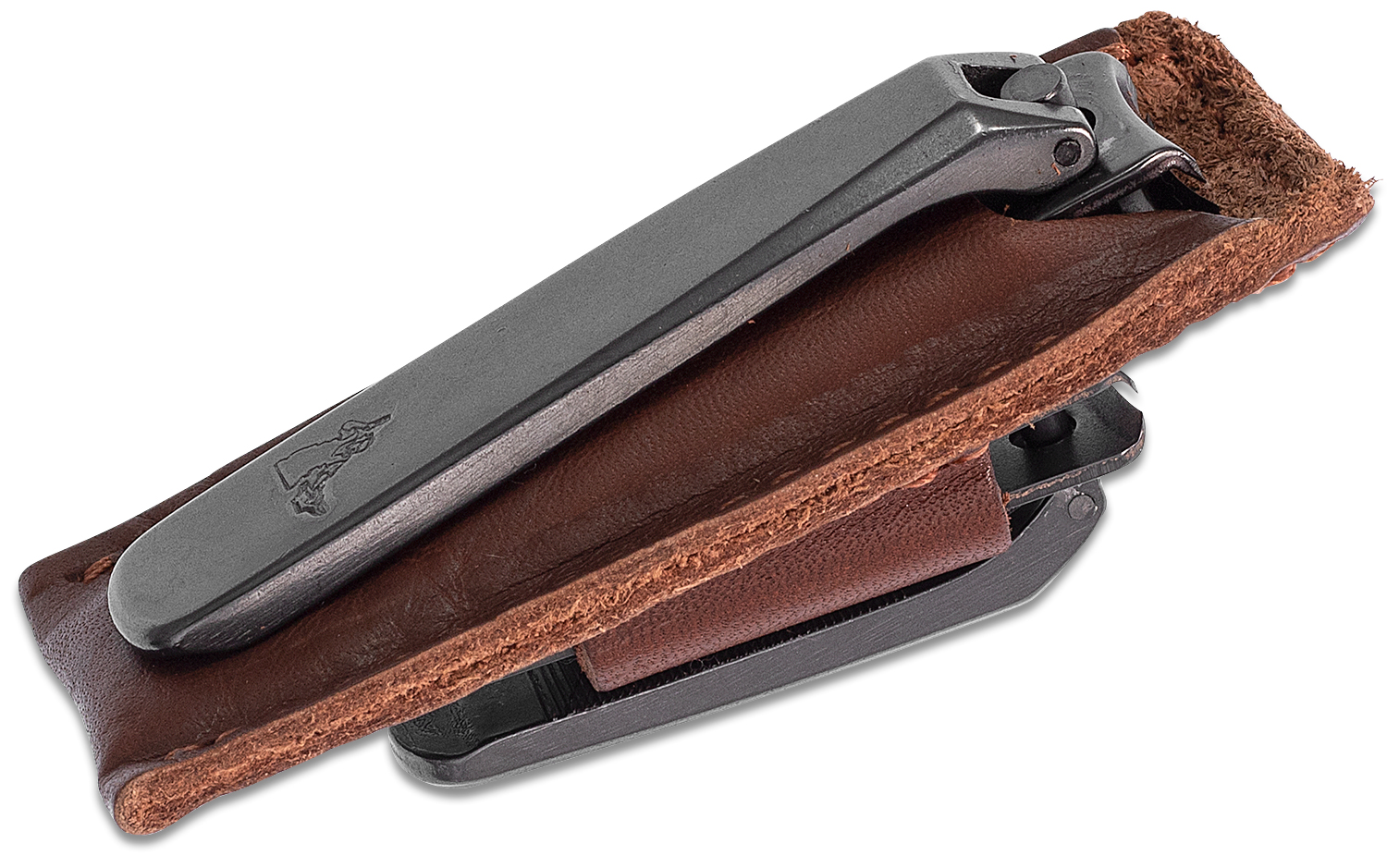 Concord Nail and Toe Nail Clippers
This is another one of those things that everybody needs, so why not make it something special with this great gift option. Concord makes some of the finest nail nippers on the market, no question, and with prices starting at fifteen bucks they make an affordable gift that will surely be appreciated by anybody with nails to nip.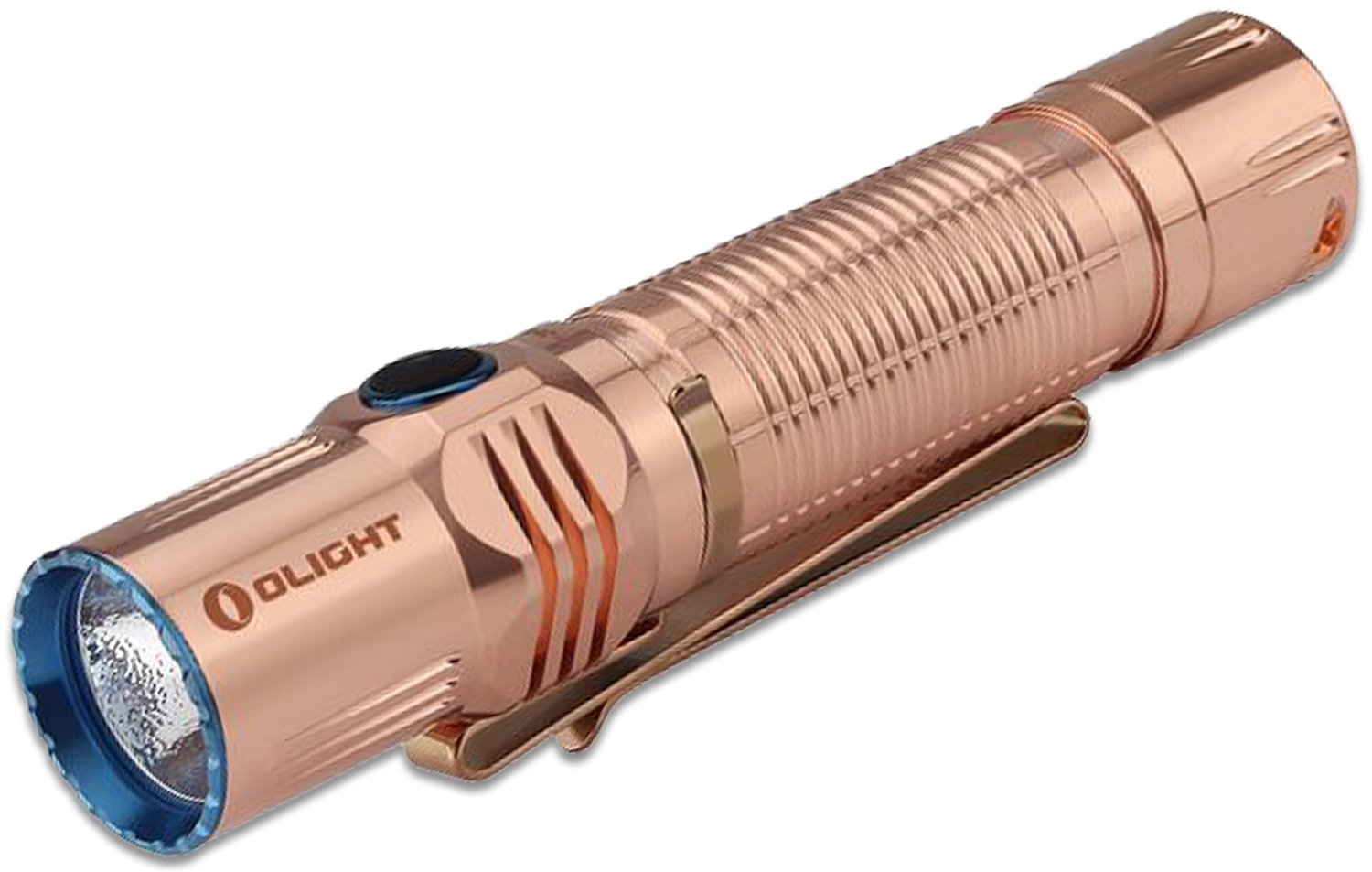 Copper LED Flashlights from Olight and AceBeam
Is there anyone on your Christmas list who doesn't need a flashlight? Standard practice is to have one on your keychain, in your car, and on your bedside table – basically anywhere within reach. Why not step it up this year and pick up a copper model that looks as good as it shines? These are flashlights you won't mind sitting around your house, they'll just add to the décor until you need them.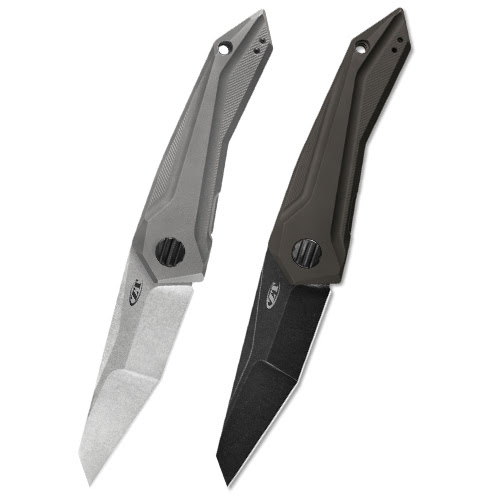 Zero Tolerance GTC 0055 Flippers
Give the gift of premium CPM-S35VN steel with ZT's collaborations with Gustavo T. Cecchini (GTC Knives). Not just for Zero Tolerance fanatics, these uniquely designed EDCs will certainly wow any knife enthusiast and you'll also be paying it forward by shopping American this holiday season. We have an amazing closeout deal on the stonewashed 0055 that saves you more than a hundred bucks, and the 0055BRZ is a blacked out sprint run that won't last long, so buy now!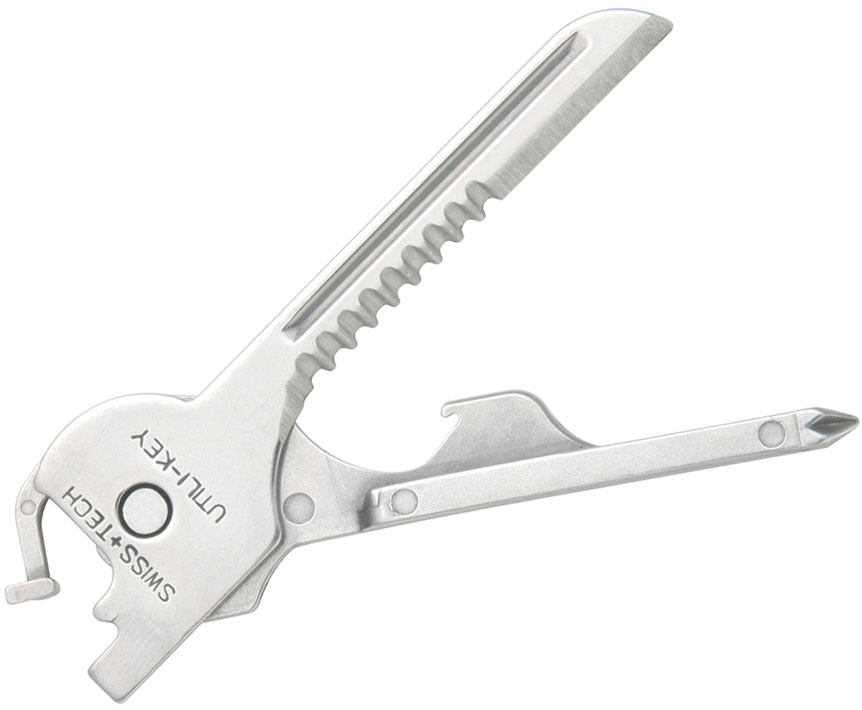 SwissTech Utili-Key 6-in-1 Multi-Tool
It's truly shocking how much functionality SwissTech has packed into a multi-tool that's the size of a house key. It features a straight edge blade, a serrated edge, a Phillips head screwdriver, a flathead screwdriver, a bottle opener, and a micro eyeglass screwdriver…all at $9.95.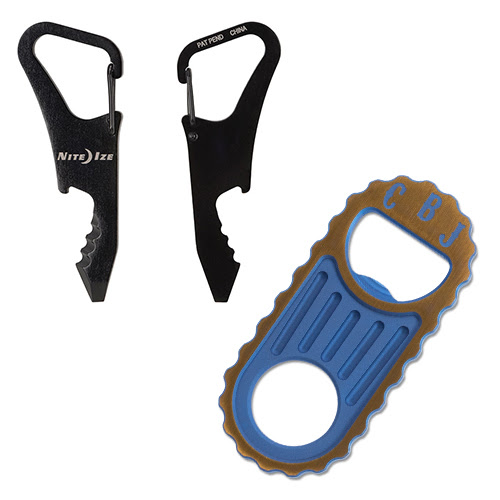 On the lookout for colorful and unique gifts that fit your shopping budget and can be given to just about anyone? There isn't a person out there who won't put a keychain multi-tool to use. From popping bottles to breaking down boxes to putting together new toys and gadgets, the tools in this collection will not only come in handy on Christmas morning but will become an EDC favorite for years to come.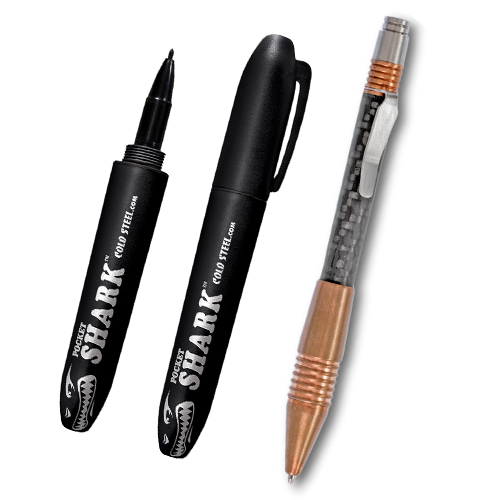 EDC, Tactical, and Custom-Made Pens
KnifeCenter pretty much runs the game when it comes to tactical or custom pens. Need a pen that writes like silk and can easily be used for self-defense? Shop our tactical pen collection. Want something that will stand out at the office and double as a conversation starter at your next board meeting? Browse our custom pens designed by some of the best artisan makers. From super affordable EDC pens to fidget-friendly balisong-style models, we've got what you need here.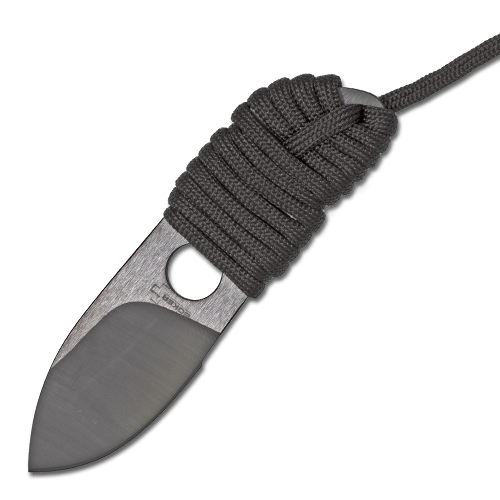 Boker Plus Cera-Neck Ceramic Blade Neck Knife
This Boker meets three of our big expectations when it comes to neck knives: it's lightweight, it keeps a sharp edge, and it's corrosion-resistant because of its ceramic blade. Add the fact that it comes with a Kydex sheath that gives you all-weather, low friction performance and you've got yourself one heck of a tactical tool at $19.95. It's rare that a fixed blade knife will actually fit into a stocking, which makes it the perfect surprise gift for the survivalist in your life.