Karambits are some of the best self-defense weapons that you can have in your arsenal. They're ideal for close quarters combat and can be carried on your neck, shoulder, or belt for easy access in a life or death situation. Inspired by the intimidating sharp curve of a tiger's claw, these fixed blade knives originated in West Sumatra in Indonesia and actually served as agricultural tools that could cut through thick roots and help plant rice. That distinct curve you see on modern models wasn't a part of the original design – once karambits started making their way through trade routes and became more weaponized, that exaggerated claw became sharper.
We've pulled together a list of the ten best karambit knives – and lucky for you, they're all available at KnifeCenter. We feel that these karambits are some of the top performing fixed blades available, and any one of them would make a boss backup weapon.
United Cutlery Honshu Karambit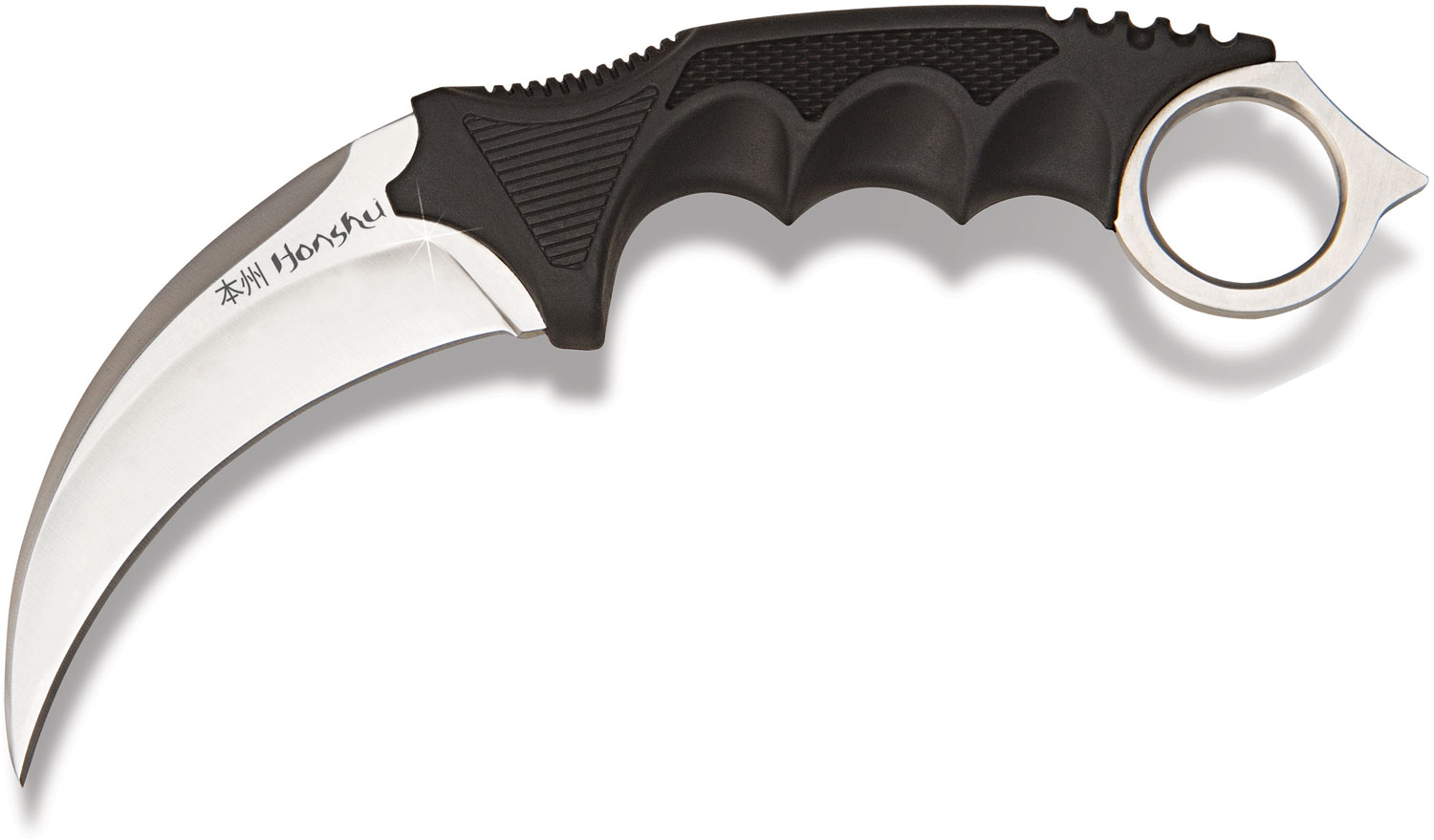 Stylish, affordable, and discreet – three qualities that definitely make any karambit a must-have self-defense accessory, and we think that United Cutlery hit the nail on the head with this design. The rubberized handle on their Honshu model has three ergonomic finger notches. In our opinion, this one will give you some of the best handling of the bunch – pretty vital considering the most popular karambit fighting techniques need a strong grip to be executed properly and safely.
Why we picked it: This is the most popular and most purchased karambit in the world because of its price, quality, and great design. It's also one of the best and most common karambits available on the market. This knife's affordability means a wider range of people are going to be able to get their hands on a quality built karambit with a great design.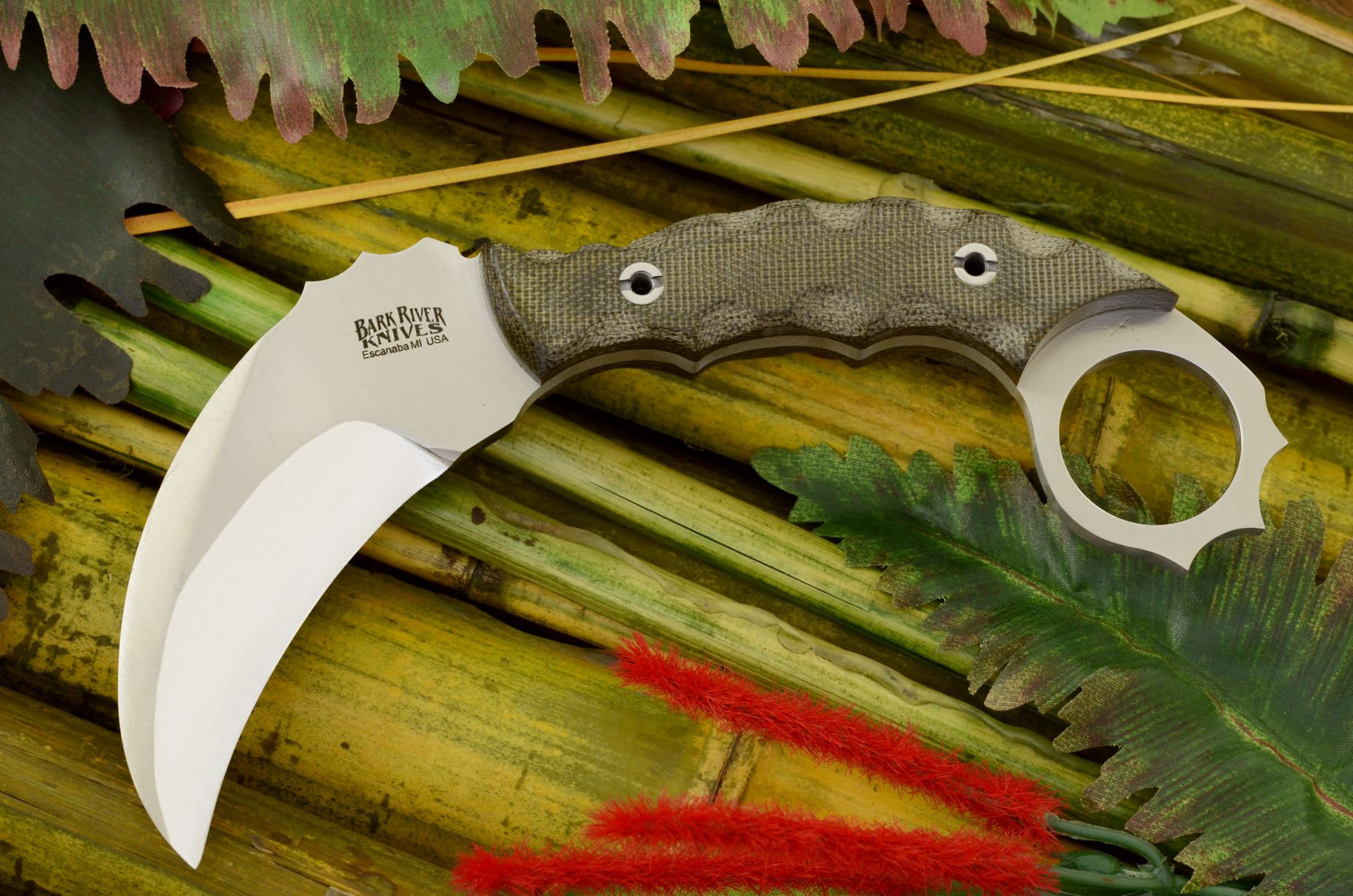 The Ghost II was designed by Scott Horn from Airborne Knives, who is a karambit expert – and yes, that just might be the coolest thing you could ever call yourself. Scott crafted this karambit for military personnel in Iraq and Afghanistan, which pretty much guarantees that this knife was made with form following function. The overall aesthetic is much more traditional, but the green canvas Micarta adds a little flair. An added bonus – it's USA-made, which is always a high priority on our list when we're adding knives to our personal collections.
Why we picked it: Bark River is noted for their impeccable quality and use of high-end materials. They also specialize in fixed blade knives, so this is a reliable option.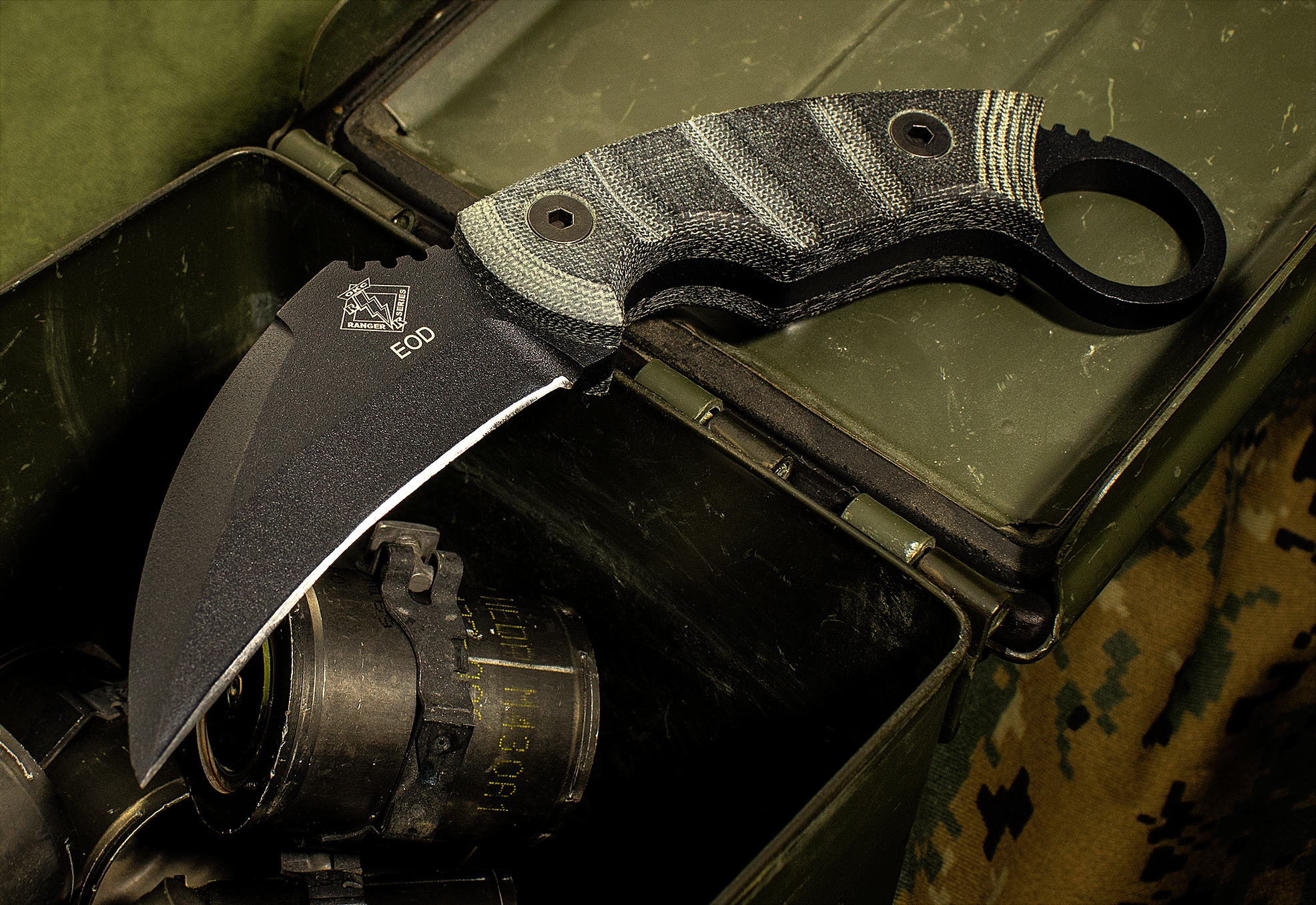 This one is a pretty big departure from the Honshu and the Ghost II – the extra-tactical styling takes this already intimidating piece of weaponry to the next level. Justin Gingrich collaborated with the US Marine Corps' Explosive Ordnance Disposal unit on this design, which contributed to its ultra-rugged look and feel. Plus, who doesn't love a black coated blade and sculpted Micarta?
Why we picked it: It's a nice tactical compact karambit. Enough said.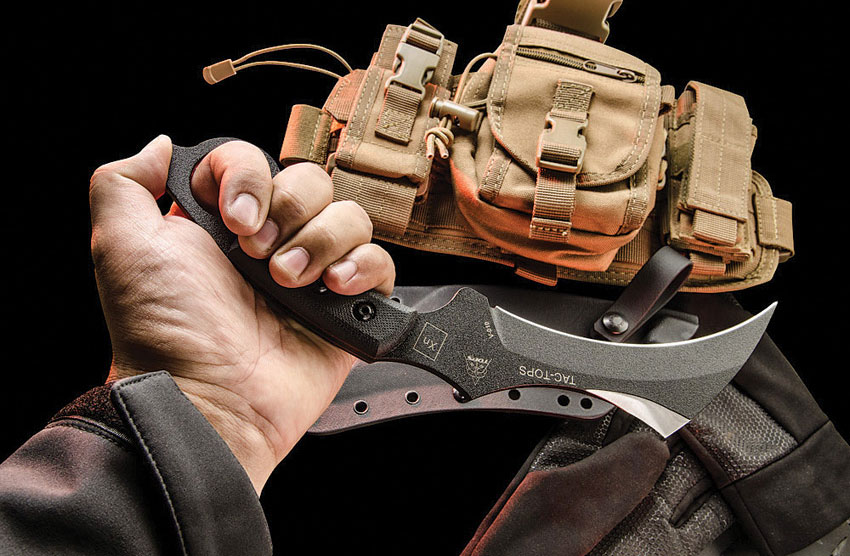 Our most dramatic pick yet – the TAC-TOPS karambit. One look at this melee weapon would have you thinking twice, so just imagine how good it feels to hold this bad boy in a reverse grip. This karambit was designed for a unit of highly elite soldiers who move fast, pack light, and always wear gloves – so this model had to be easy to handle with a gloved hand. Designer Colin Despins tackled that obstacle with an oversized finger hole, and he also took care to design the handle so you can hold it in a forward or reverse grip with or without using that hole. Again, the American-made quality is a plus in our book.
Why we picked it: This karambit is a little bit larger, which can be a huge benefit for different tactical situations. Its unique blade design allows for comfort while using it – we can tell you personally that you'll enjoy holding this beast in your hand.
Schrade SCH112 Shasta McNasty Karambit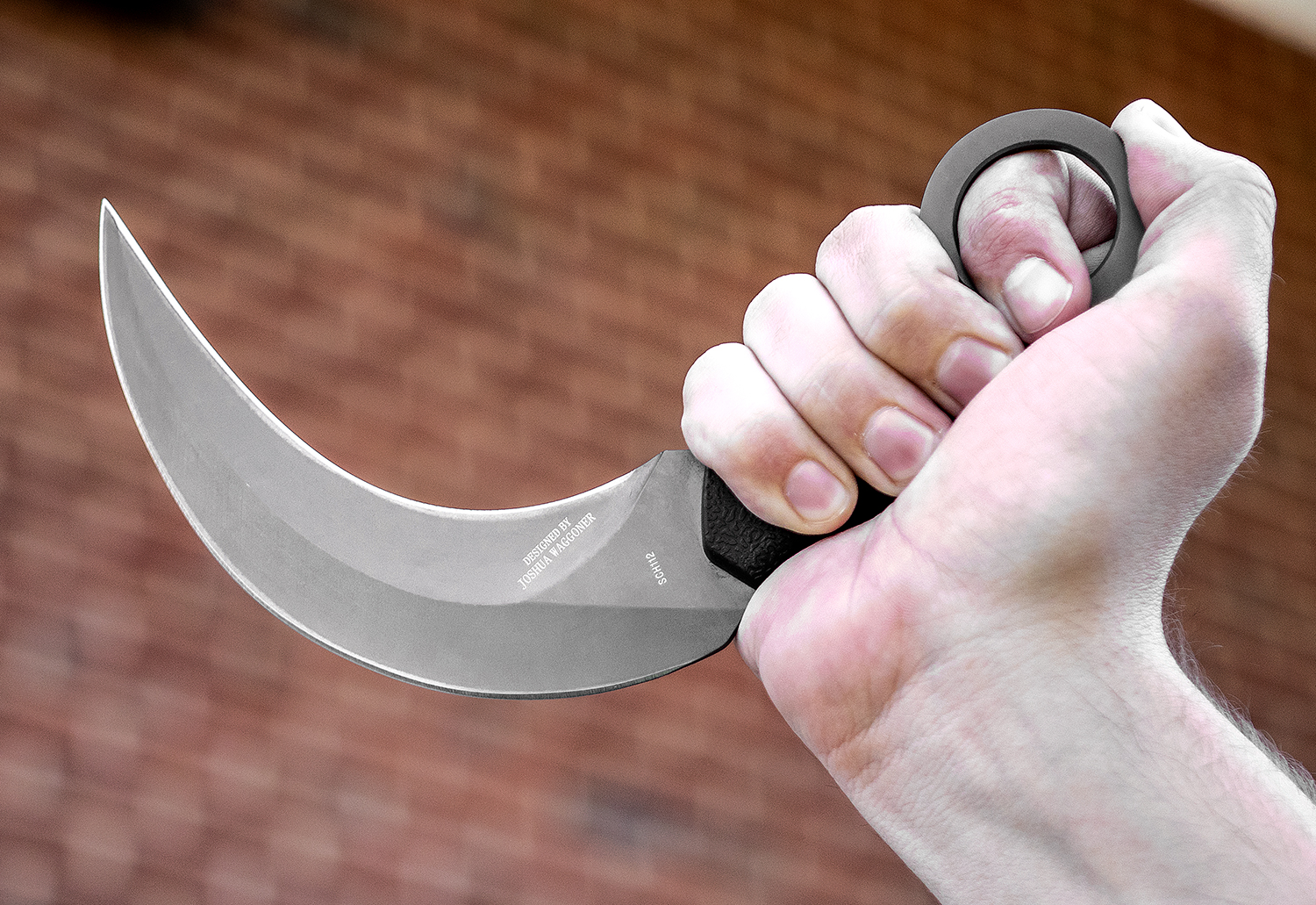 This huge double-edged karambit has a much deeper curve on its hawkbill blade than our previous picks – and it's another model with a large finger hole that's perfect for gloved handling. If you're anticipating wet weather, these thermoplastic elastomer handles will keep their grippiness and make sure you've got a safe and secure hold.
Why we picked it: This blade has a unique style that grants offensive options above and beyond other karambits. Who doesn't love versatility? 
Spyderco C170GP Karahawk Folding Karambit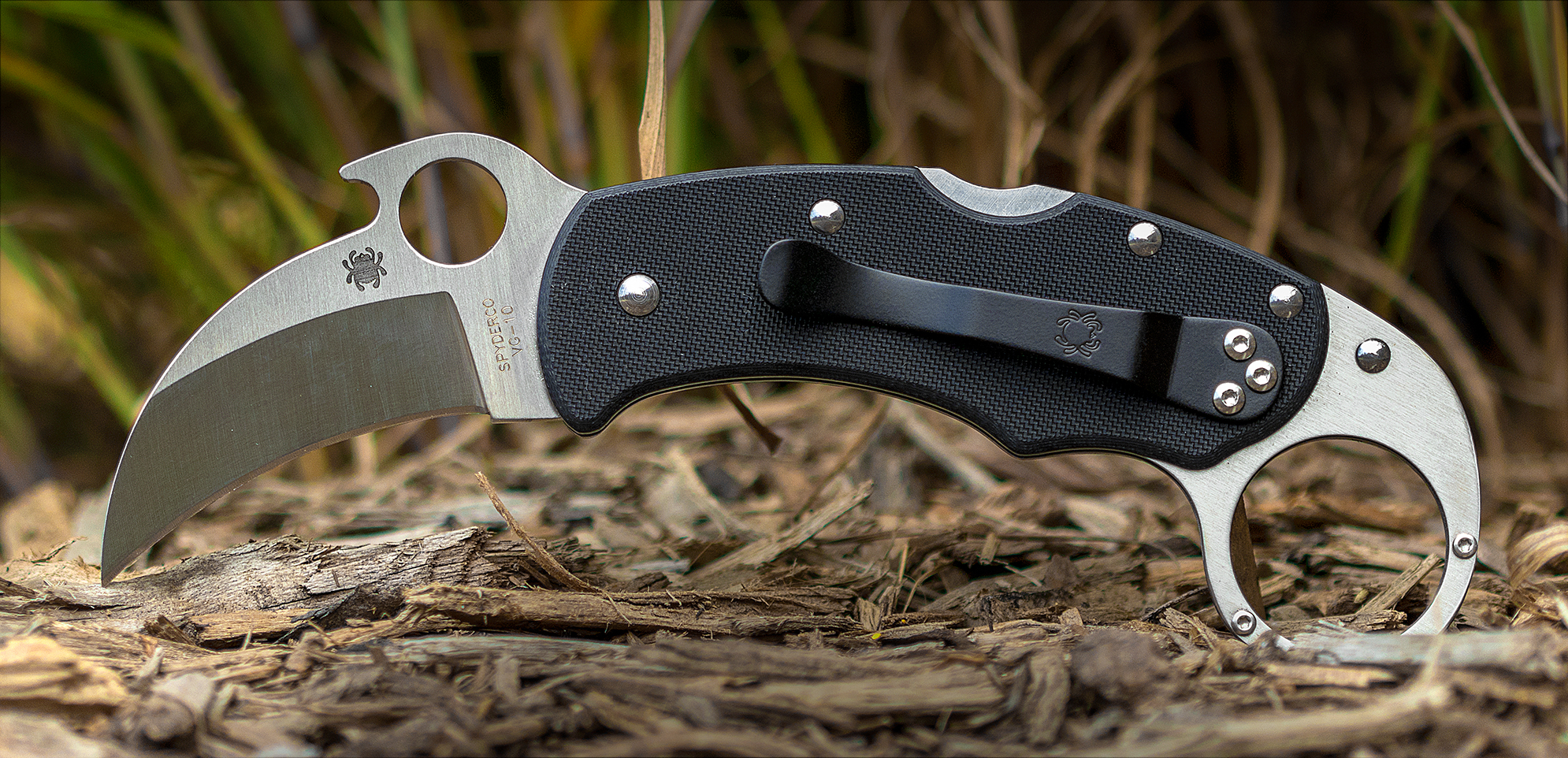 It wouldn't be a top ten list of karambits without a folding model – so here we have the Karahawk, Spyderco's interpretation of a traditional karambit and the brainchild of Sal Glesser himself.  Is it just us or does a karambit look pretty darn good with a Spyderhole? The Karahawk is easy to carry, and thanks to its reinforced G10 construction, reinforced finger hole, and strong lockback, it deserves a place in your rotation.
Why we picked it: Featuring Emerson's Wave deployment system, this karambit is one of the most compact and quickly deployed karambits on the market. Of course, it's also made with the high quality and materials that only Spyderco can offer.
Cold Steel 39FK Double Agent I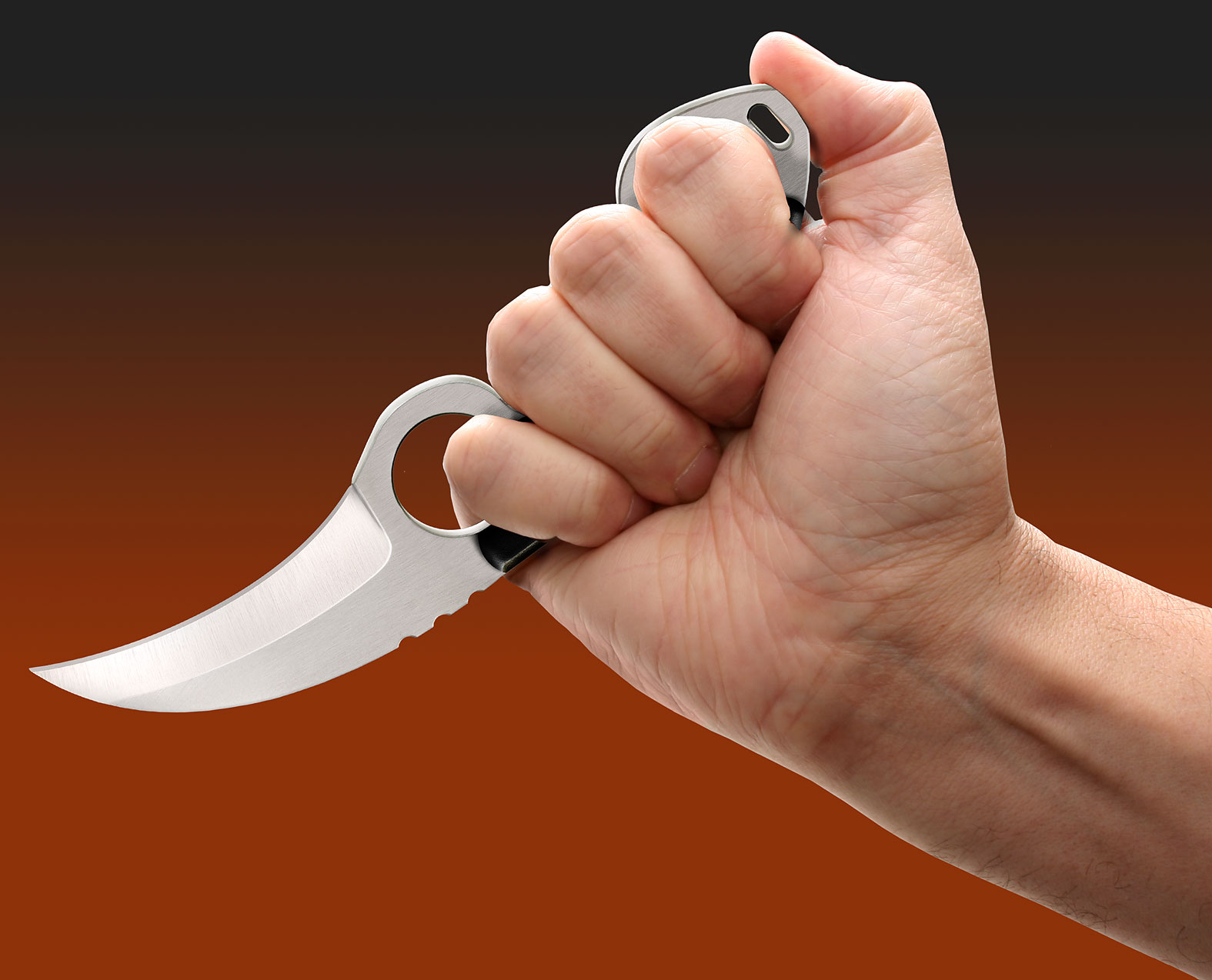 Of course we have a Cold Steel in this list – they make some of the toughest knives in the business. The Double Agent is a neck knife karambit model that's thin, flat, and super light – only a little over three ounces while sheathed. It takes discretion seriously but does have one stand-out feature: a double-ring handle design. No matter how much you cut, chop, or hammer with this knife, the twin rings will always prevent your hand from sliding forward toward the sharpened edge.
Why we picked it: A slightly more compact version of a full-size karambit, it packs a lot of punch in a small package. The double-hole design allows for incredible stability.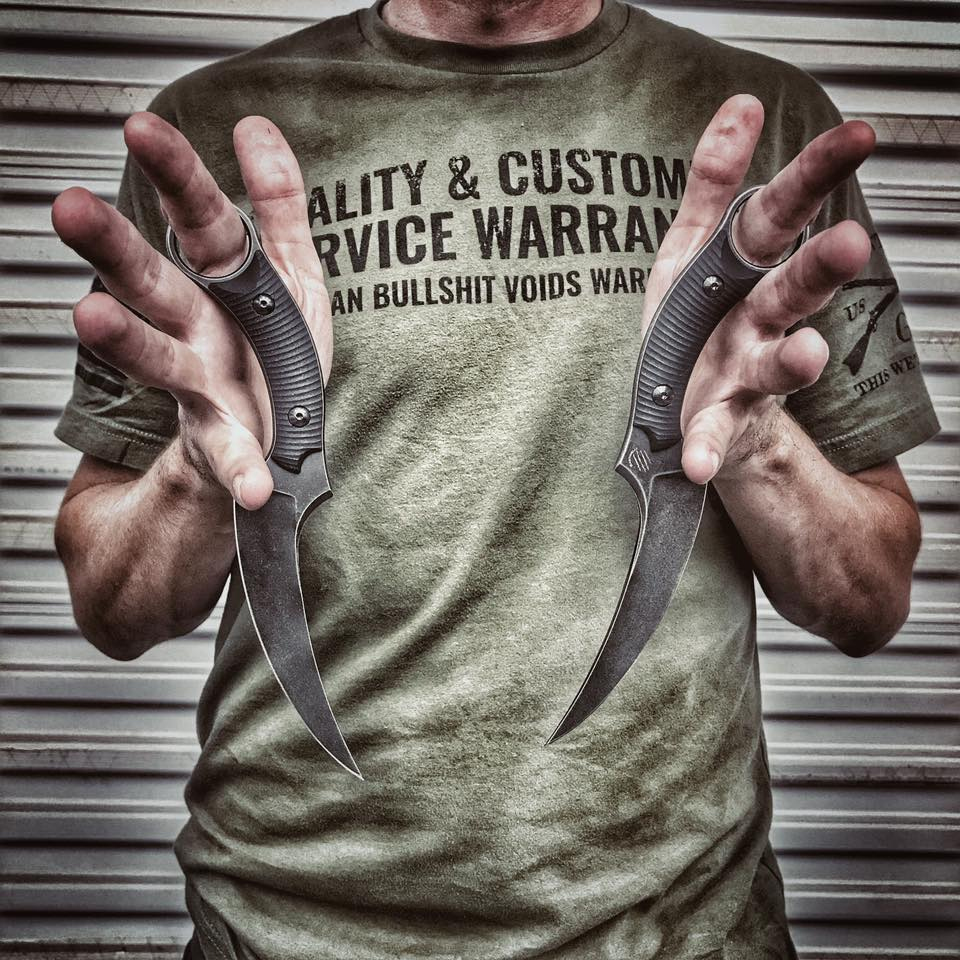 This collaborative karambit comes from the minds of Bastinelli Creations, Funker Tactical, and Doug Marcaida of the History Channel's Forged in Fire. It has a refinement that makes it a personal favorite of ours right away. Unlike most karambits, the Mako features a longer, upswept blade rather than a hawkbill. This expands its utility beyond the tactical and makes it better for everyday use. Factor in N690 blade steel and it's even more enticing. To up its EDC value, you can carry the Mako in a number of different orientations thanks to its Kydex sheath with Tek-Lok retention clip.
Why we picked it: This may be the coolest-looking karambit on our list. The interesting thing about the Mako is that the blade is curved the opposite way compared to traditional karambits, giving this self-defense tool a larger slicing surface.
Steel Will Censor Karambit 1360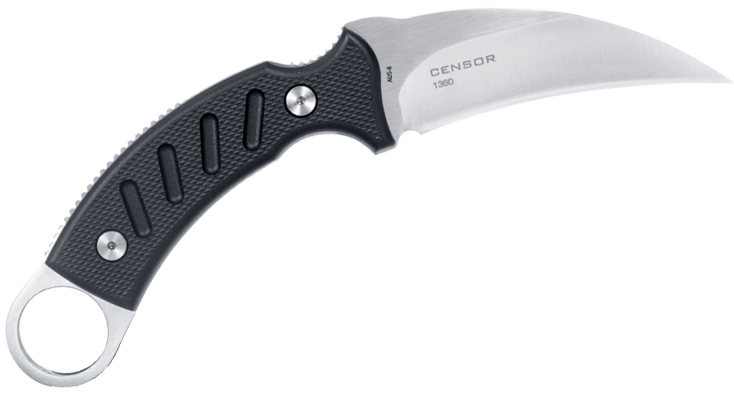 The Censor Karambit is proof that oftentimes if you ask – you shall receive. Steel Will expanded their Censor series to include this karambit-style fixed blade based on the input of their customers. The injection molded sheath gives you plenty of options for placing the Censor on your belt or back.
Why we picked it: This is a well-liked karambit, and you'll often see people speaking pretty positively about it online, so w felt we had to include a fan favorite.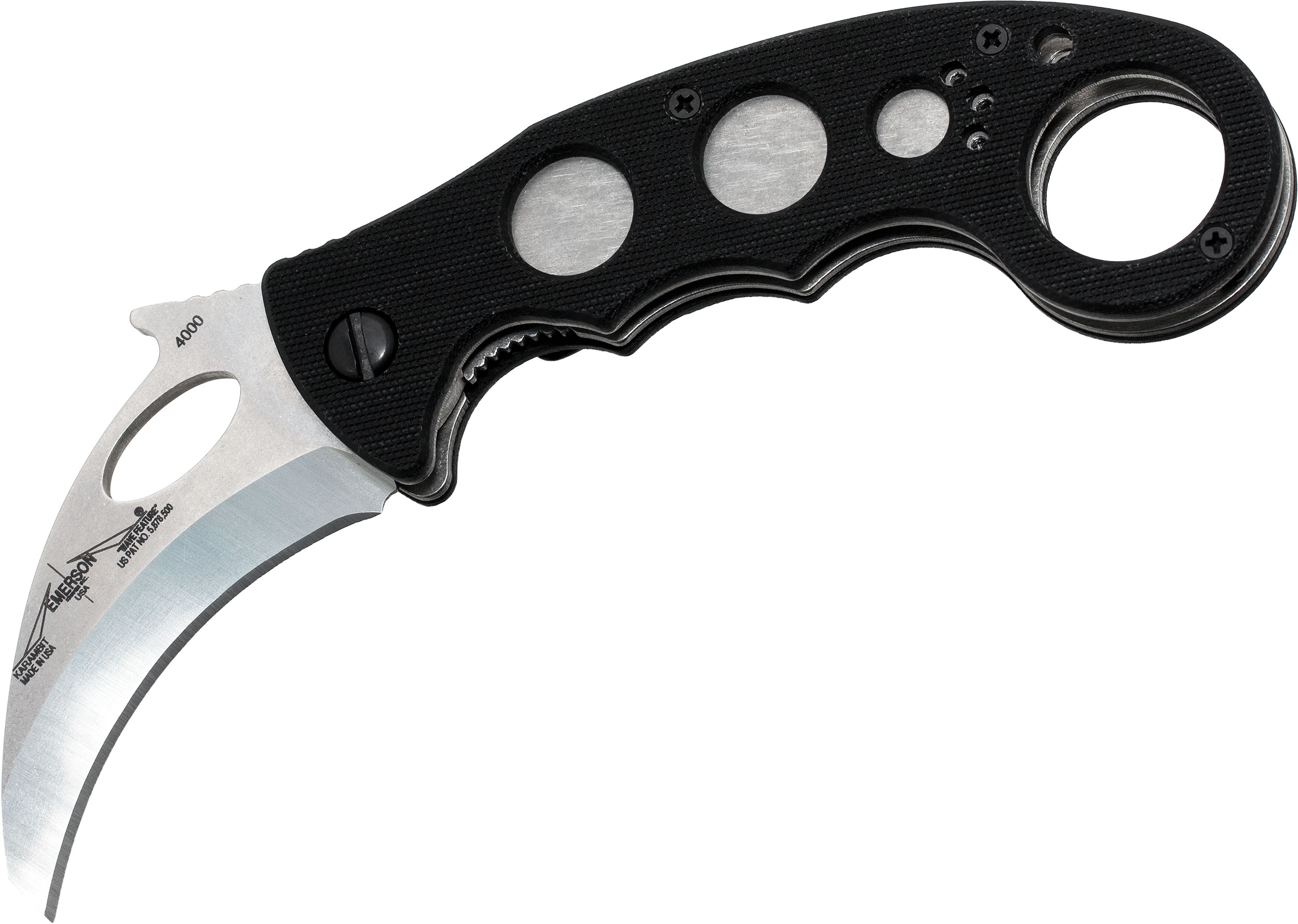 According to Emerson, their patented wave-shaped opener makes this folding karambit one of the finest personal defense weapons ever developed. Considering it made our top ten, we obviously agree. The reinforced tip gives you a beefier point that isn't as delicate as previous models, which means you can strike without hesitation.
Why we picked it: This karambit contains the same Emerson Wave system that Sal Glesser integrated into his design for the Karahawk – that quick deployment is key. It's also a compact karambit that only comes in at 6.8" in overall length. It's really great to see people coming out with folding pocket karambits for EDC use.
There you have it – KnifeCenter's ten best karambits. Who thinks we nailed this list? What karambits would you rather see in our rankings? Follow us on Facebook, Instagram, and Twitter and let us know!