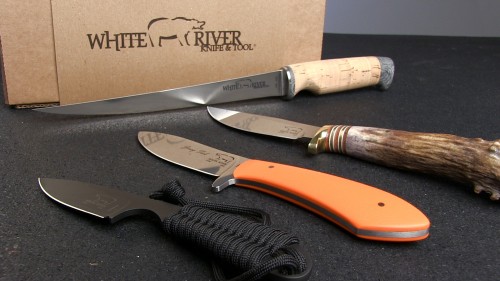 This week on Warehouse Hunts we're looking at a Michigan-based company that is churning out some of the highest quality and best value products around: this is White River Knives.
As a very early adopter of the White River brand, we've recently expanded our inventory to include all of their models. We'll be taking a look at several of them today.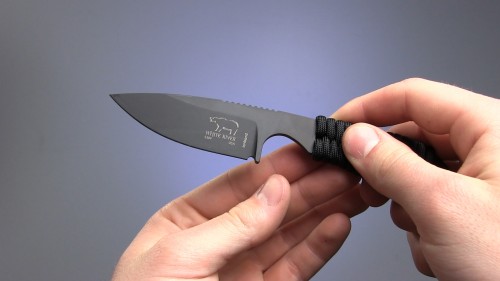 First up, we have the Backpacker – a versatile "cross-over" knife that is equally suited for hiking, hunting, tactical and other types of tasks. The three-and-a-quarter inch blade is made from S30V steel with either a stonewash or black ionbond coating. The handle is wrapped in black or colored paracord. It comes with a Kydex sheath that allows for multiple carrying options.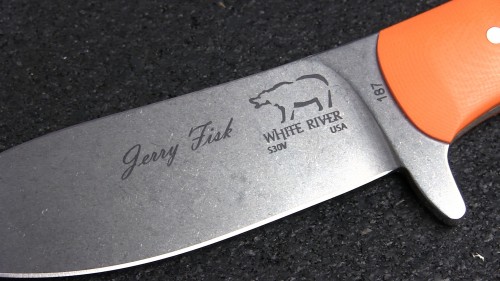 The Sendero Bush Knife is a collaboration product between White River and Master Bladesmith Jerry Fisk. The blade is S30V steel and the orange G10 handle is extremely ergonomic. It fits really well in the hand and should be up to any outdoor task you through at it. Comes with leather sheath with belt loop rung.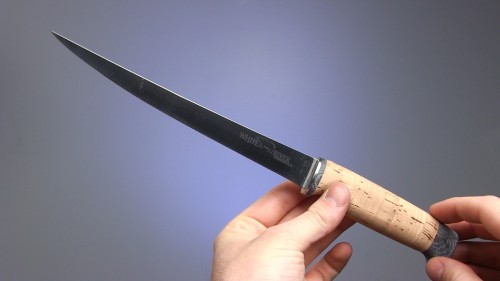 The eight-and-a-half inch fillet knife is a great tool for boaters and fisherman. 440C stainless steel with a cork handle that make the knife so light it will actually float, which is pretty cool. The leather sheath also has a button security feature that attaches to the butt of the knife to prevent it from falling out.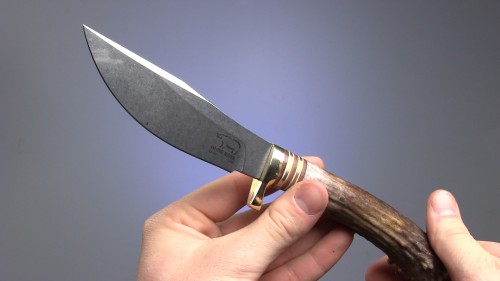 The Large Clip Point is part of White River's classic series and comes with a high carbon blade and genuine antler handle that just feels right in the hand. It's a great classic-looking knife.
Overall, White River Knives are built to last. Great materials, great design – they are definitely a company to check out if you get the chance.
You can click the photos above or right here to see more, and make sure to check back every week for new posts.