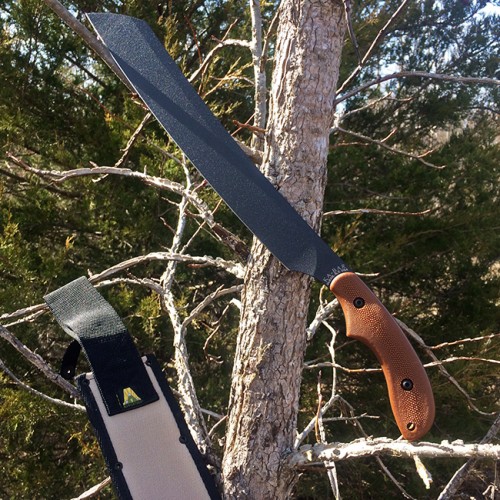 This machete is part of the KA-BAR/Johnson Adventure line-up of knives. Built in the parang-style, the blade makes for a great choice for more intense chopping tasks, as the style was originally developed to deal with the woodier vegetation of South East Asia.
The 14-and-one-eighth inch blade is made from 1095 Cro-Van steel with a flat grind and an edge angle of 20 degrees. The blade comes extremely sharp right out of the box. (Trust me.)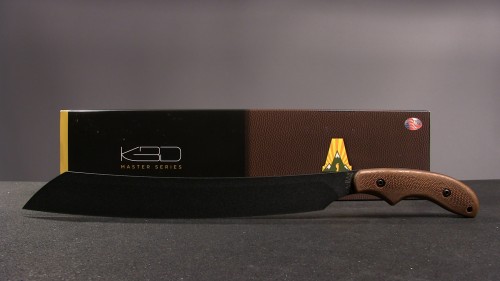 The Adventuregrip handle is made up of two textured Zytel scales, which provide great grip and hand feel. The length of the handle also allows for a couple of different grips depending on your current task.
Weighing in at just less than 21 ounces, the Parangatang feels nicely balanced and should make for a comfortable item to carry and utilize in the field. I really like how the slim blade doesn't compromise mobility with unnecessary broadness.
It also comes with a MOLLE compatible Cordura sheath and is made in the United States.
Overall, the KA-BAR Parangatang is an impressively balanced offering. It should make an ideal companion out in the field.
See this and more of our extensive inventory at KnifeCenter.com!