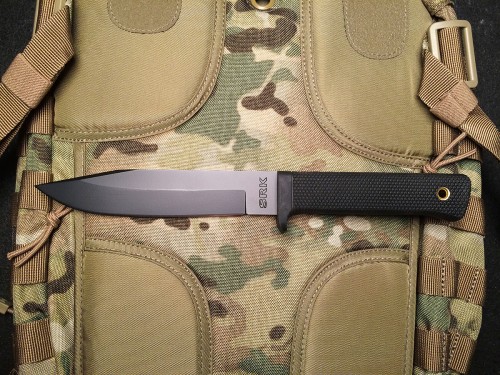 The Cold Steel Survival Rescue knife is a fantastically balanced fixed-blade offering, and they're a better deal than ever now when compared the new VG-1 steel versions that the brand is putting out.
The six-inch blade is made from Japanese AUS 8A stainless steel with a black Tuff-Ex finish. The handle is textured Kray-Ex with a great amount of grip and a hole for a lanyard if desired.
The SRK's biggest strength is its simplicity: there are no frills on this knife; even the simple act of locking the blade into its accompanied sheath feels very secure and straightforward and functional.
See more about the SRK here, and check out all of our great products at KnifeCenter.com!