Ever since its introduction a couple of years ago, the Benchmade Bugout has been one of Benchmade's most popular designs. When it was introduced, they marketed it heavily towards ultralight hikers and backpackers, but it has become just as successful, if not more so, as a highly pocketable EDC design.
The Handles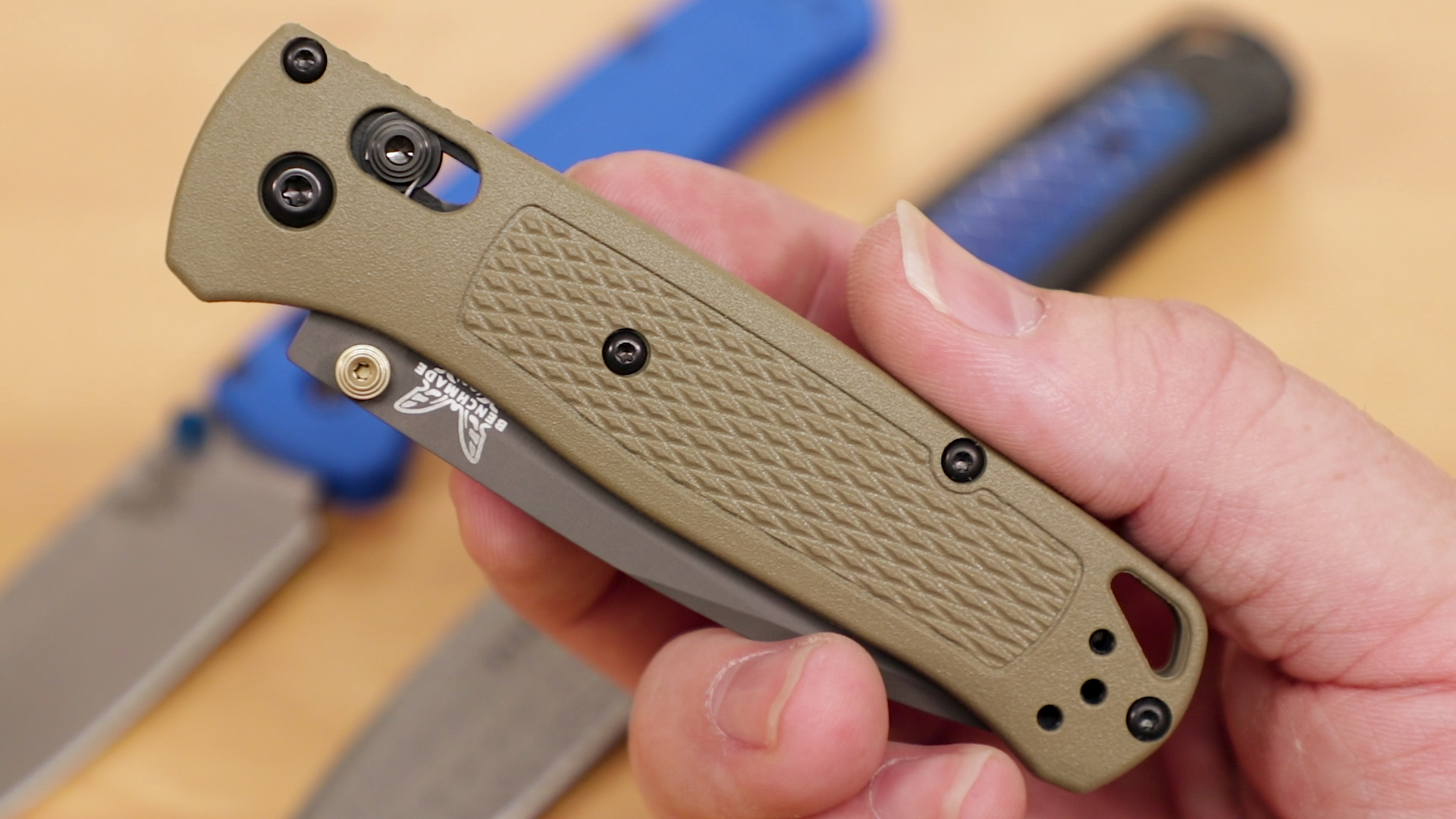 The key to that success is the lightweight handles. At less than half an inch thick, they are made from Benchmade's Grivory material which offers plenty of strength without a lot of unnecessary bulk.
The Bugout handles also have open backed construction with small barrel spacers to keep things trim and easy to clean out. There is just barely enough length on these handles for a full grip with my larger hands (I wear a size-large work glove), meaning even though they've trimmed this knife down it can still put in a lot of heavy work.
Shaving off a little bit more weight is a shorter pocket clip than their normal ones which is folded over for deep carry.
The Lock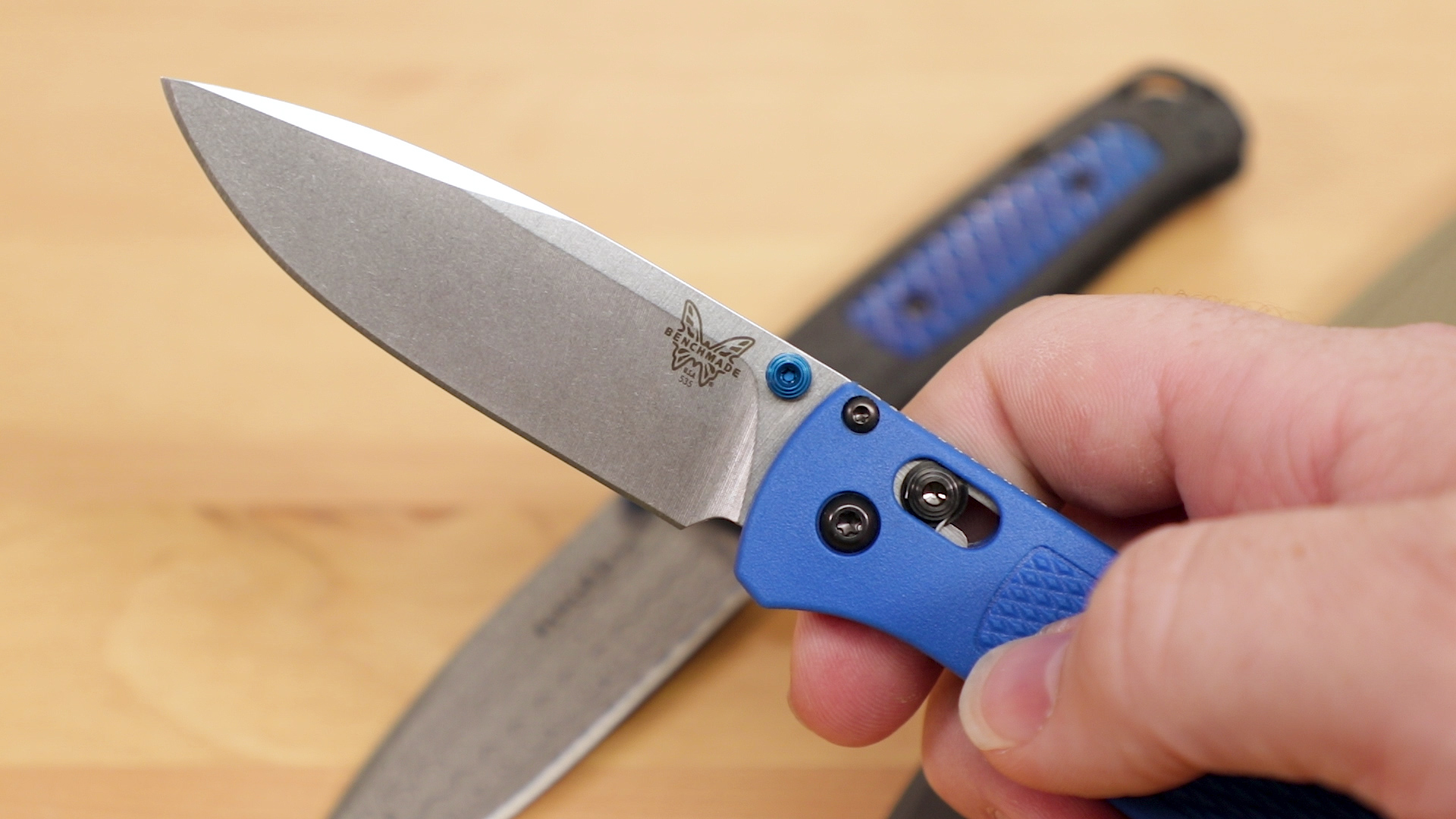 The handles also house Benchmade's signature AXIS Lock. On the Bugout, the lock bar is slightly thinner than on most other Benchmade models. This reduces the weight but it's still plenty strong. In conjunction with the reversible pocket clip, the AXIS lock makes the Bugout phenomenal for both left and right-handed users. It also grants the advantage of keeping your fingers out of the path of the blade when operating it which is a nice built-in safety measure.
The Blade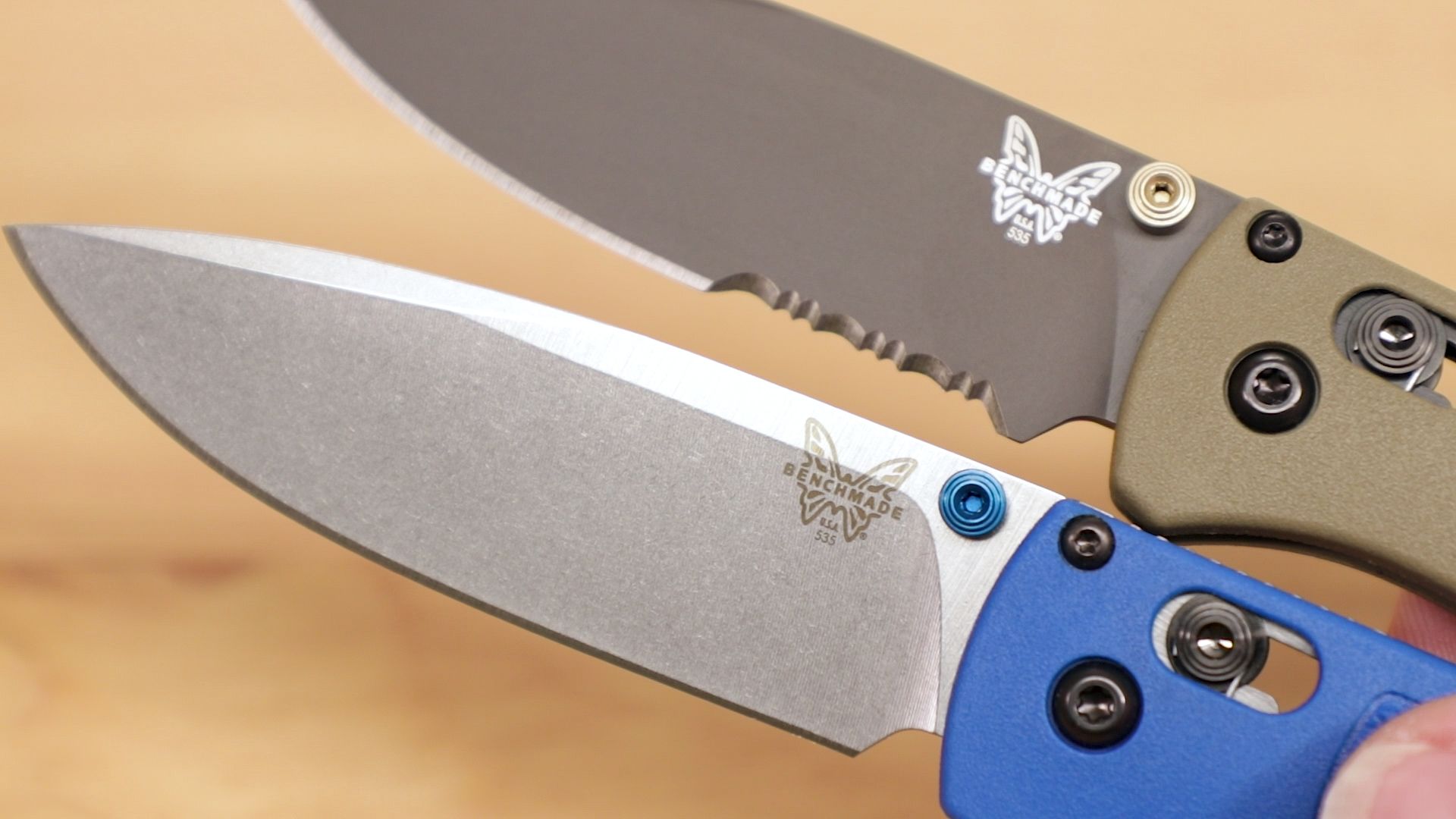 The S30V drop point blade has a simple but eminently usable shape. In keeping with the ultralight mission of the knife, the blade itself is even thinner than Benchmade's norm at less than 3/32 of an inch thick. The flat grind is nice and high as well, and when paired with the thin blade stock, the Bugout is a phenomenal slicer. The original version features a stonewashed blade paired with blue Grivory and matching thumb studs. There is also a newer version that features a smoked gray chromium nitride coated blade with Ranger green handles and a gold anodized thumb stud. You can get either of these variants either with a plain edge, which is going to be easier to keep sharp, or a partially serrated combo edge, which is going to be better for cutting through fibrous materials such as rope.
Gold Class Bugout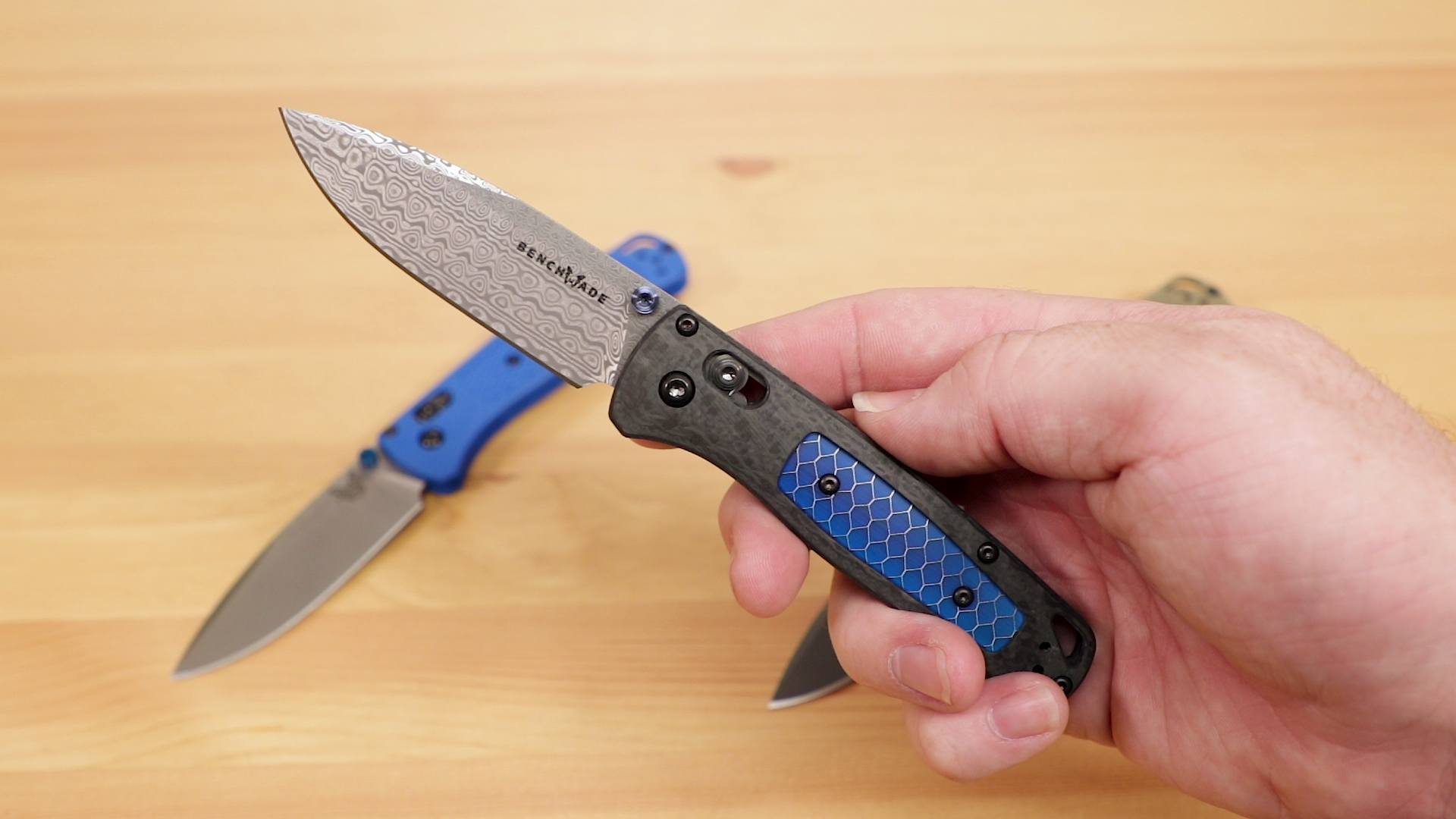 The cream-of-the-crop though is the brand new Gold Class Bugout and it raises the bar with a Damasteel blade and ghost carbon fiber scales with blue C-Tek inlays. This is definitely the ultimate version of this awesome knife and it would make a great gentleman's knife or even a fantastic display in your collection
The Bugout is a truly great little knife. Thanks to its versatile, lightweight and compact nature, it is well on its way to becoming one of their all-time greatest hits.
To get your hands on one click here to visit Knifecenter.com