A spinoff of the ever-popular Paramilitary 2, the Spyderco Para 3 is a little bit smaller, and in my opinion, its proportions are just about perfect. Although we only get about two and a half inches of sharpened edge, it feels like more in the hand, and the handle is still nice and big, offering a full grip for big jobs. The blade is instantly recognizable as a Spyderco. It has a broad profile, a full flat grind and their signature round opening hole. We're going to break down what makes this such a great knife for everyday carry and why you should add one to your rotation.
Spyderco Para 3: Standard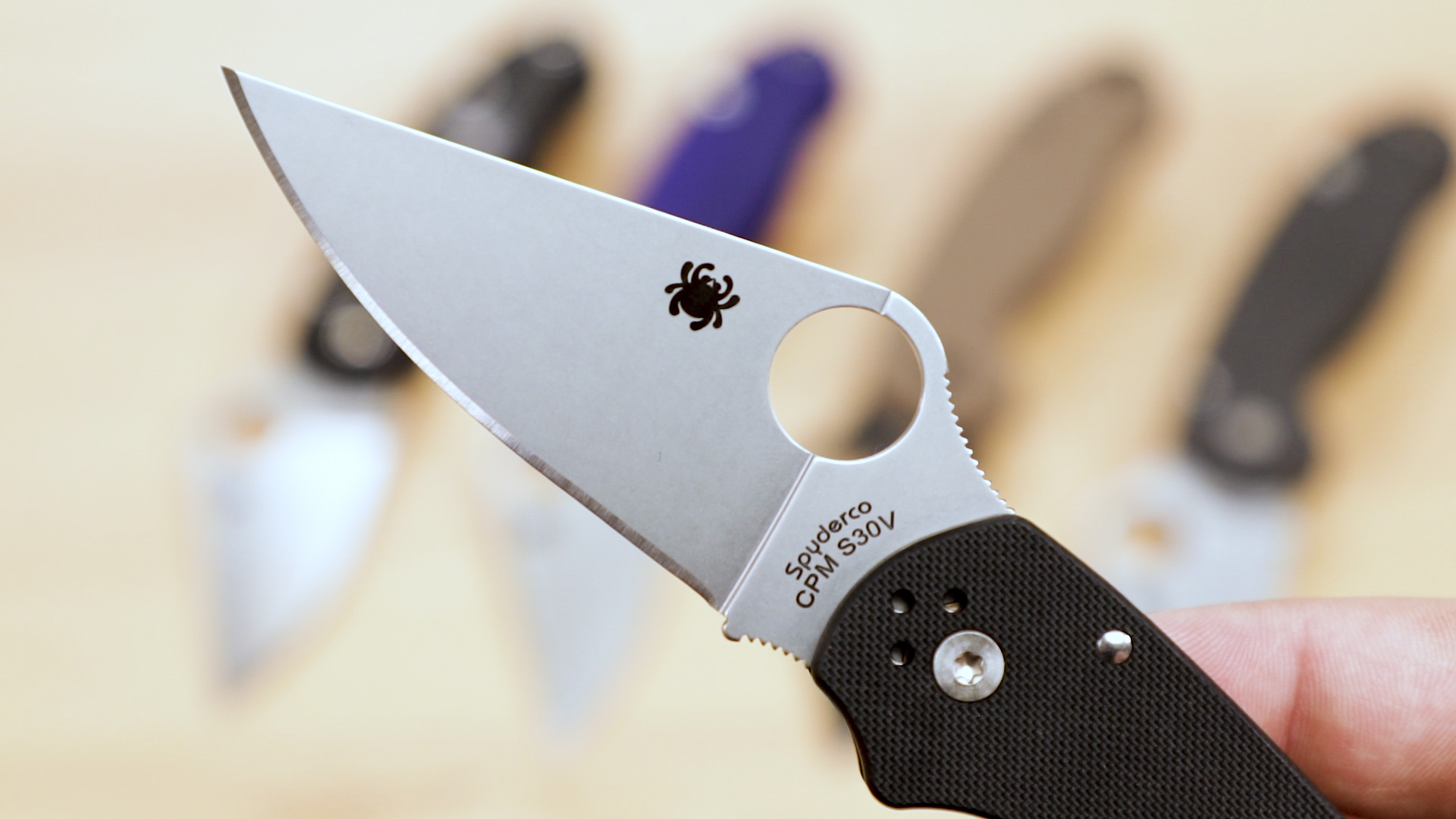 The standard model features S30V blade steel for solid edge retention and it can be had with a plain edge, partially serrated or even a fully serrated edge. It also features a textured G10 handle for plenty of grip. It retains some of the key features of the larger Paramilitary 2, namely the 4-position pocket clip for any carry preference and an oversized lanyard hole.
The handles also house Spyderco's Compression Lock which allows for safe one-handed operation by keeping your fingers out of the closing path of the blade. It also allows you to easily flick the blade open and closed if that's your preference. In use, this lock sort of resembles a spine mounted liner lock but it's even stronger. That's thanks to a tab that sticks into the tang of the knife so that you have multiple surfaces of engagement, rather than a single one as you would with a standard liner lock.
The New Spyderco Para 3 Lightweight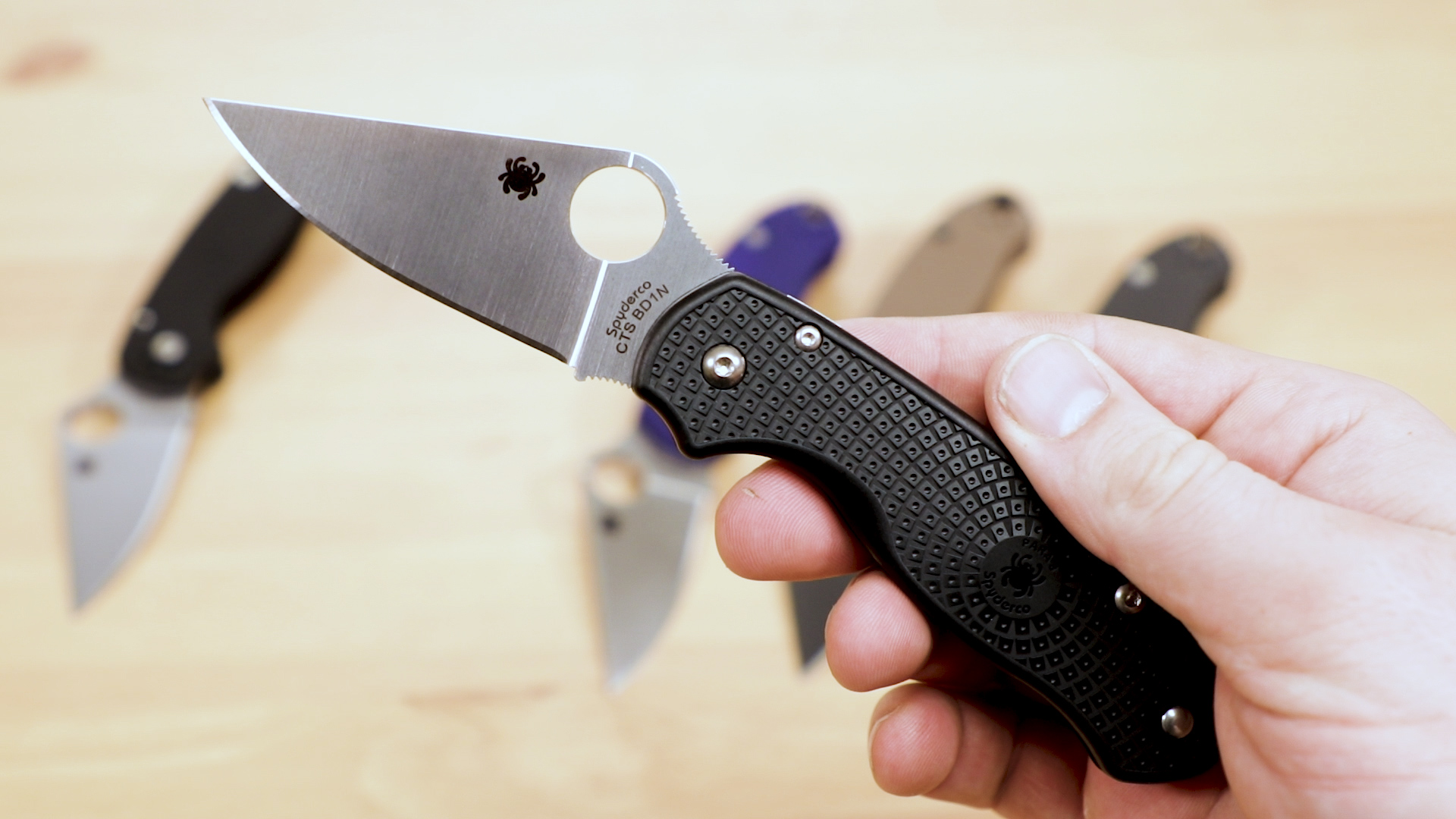 In typical Spyderco fashion, they've released several variants, upgrades, and sprint-runs over the years. The latest is the new Para 3 Lightweight which joins the standard lineup. It is still made in the USA and it offers an even more economical entry into the lineup by swapping in CTS-BD1N steel and Spyderco's famous bi-directional textured FRN handles. This material offers plenty of grip and strength without a lot of weight.
The Lightweight also shakes it up a bit on the hardware front. They've moved and shrunk the lanyard hole just a little to make room for a deep carry wire pocket clip that is reversible for left or right side tip-up carry.
Sprint-Runs and Variants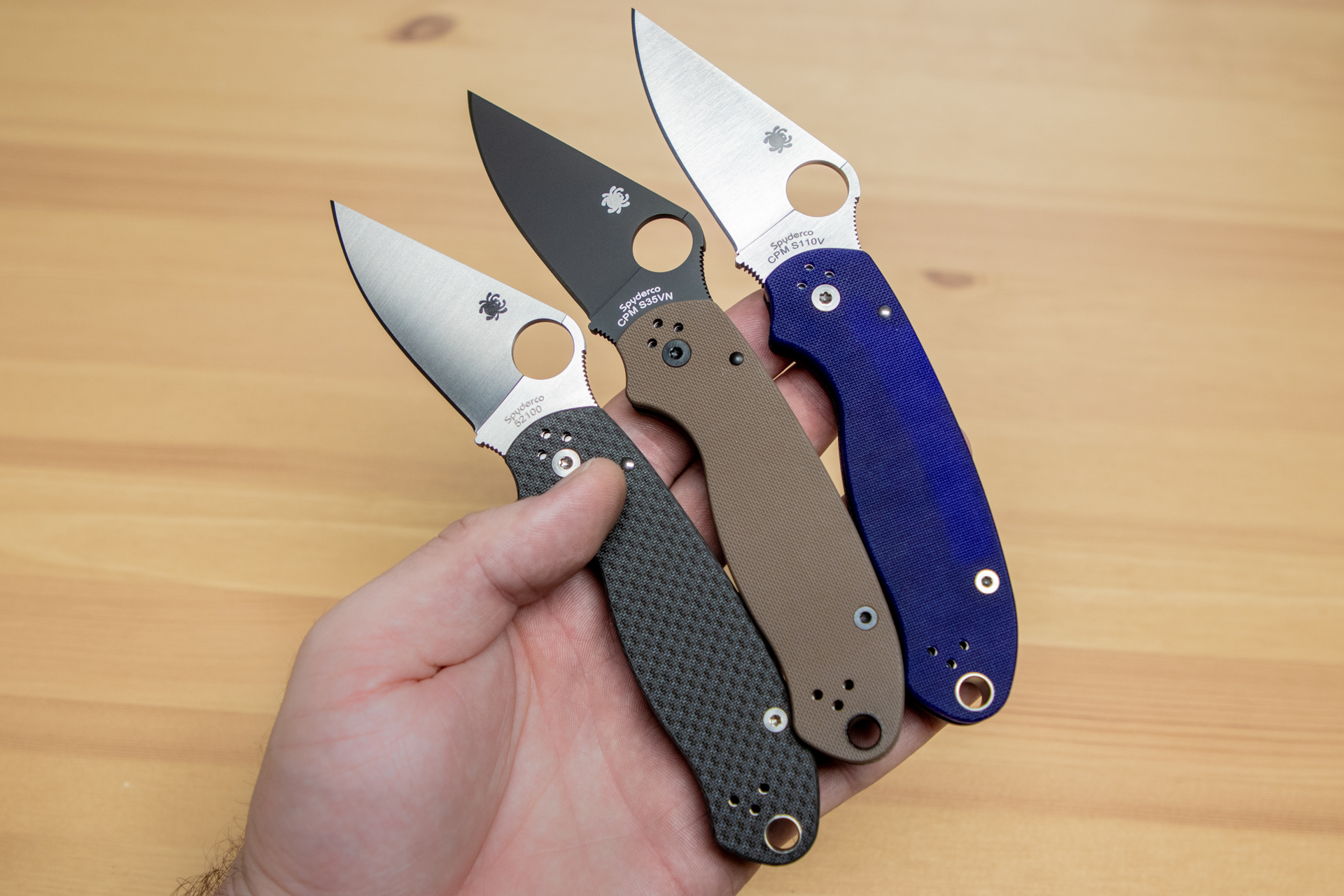 Because Spyderco is willing to work with just about any steel on the market, we've got a few other great options that currently exist. This includes a "Blurple" G10 model with S110v steel. There are also several Earth Brown G10 models that sport S35VN steel with your choice of a black or satin finish. For something that's even more unconventional, this version with peel-ply carbon fiber scales and 52100 carbon steel is great for the steel nerds out there.
These are just the tip of the iceberg, but no matter which you choose, the Spyderco Para 3 makes a phenomenal EDC or even a backup tactical knife.
To get your hands on one click here to head over to knifecenter.com.