When you think of some of the best hunting knives and camping knives in the business, Buck Knives springs to mind faster than the action on one of their folders. The Buck name is synonymous with the outdoor knife world, mostly because of Buck Knives' century-long endeavor to produce high-quality tools that give people what they need. Back in 1902, Hoyt Buck, a blacksmith apprentice at the time, started making knives by hand with worn-out file blades – a method still used today by many knifemakers and an appropriate beginning for a company that now offers one of the best-selling folding hunters on the market.
With such a long history of making great knives, weeding through their entire knife collection to find the top five best Buck Knives was no easy feat. Luckily, when it comes to knives there's nothing we won't do to make sure you have the best performing tools in your arsenal. Check out KnifeCenter's picks for the top five best Buck Knives – you won't be disappointed!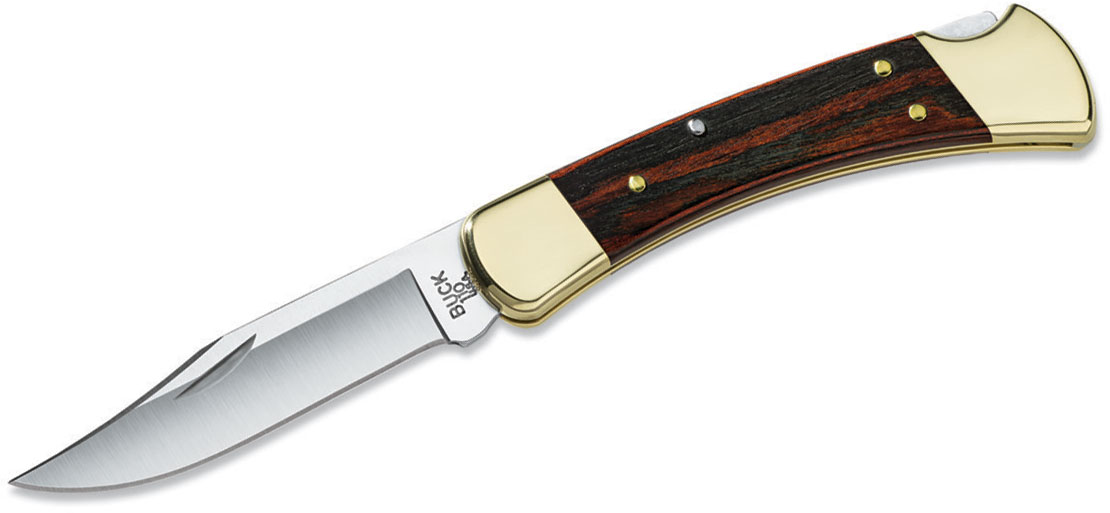 Let's start off with Buck Knives' most iconic knife, the Buck 110 Folding Hunter. It is so widely recognized that knife enthusiasts and non-knife users alike think of this particular model when they hear the words "Buck Knife". Just like other proprietary eponyms such as Kleenex and Xerox, the phrase "Buck Knife" has been used to describe almost any lockback of this style.
This is undoubtedly one of the best-selling knives that Buck offers, and it remains one of the most recognizable and popular knives ever created. This knife design changed the game when it was first conceived in 1963 when Buck decided to develop the ultimate folding utility and hunting knife. The Buck 110's sturdy design gives hunters a great tool without all the bulk of a fixed blade. It's no shock that this knife is one of the most copied knife designs out there, but nothing can stand up to the real deal. With its strong lockback mechanism and refined aesthetics, the Buck 110 has been a top pick by knife enthusiasts for years.