We have a great collection of do-it-yourself knife sets, training tools, and wooden knives that are perfect for those of us who don't just want to collect knives, we want to put them together ourselves. Better yet, why not make it a fun holiday activity and get everyone in on the action? While many of these knives are designed with unsharpened edges, keep in mind they are still knives. They're not toys – they're teaching tools. These kits and training knives are perfect for educating your friends and family about the ins and outs of knife maintenance, care, and how to operate knives safely. There are a ton of options that range from cool fidget spinners to wooden practice folders, but we have a few favorites we recommend checking out.
Jameson Woodworks JJ's Original Wooden Pocket Knife Kit Series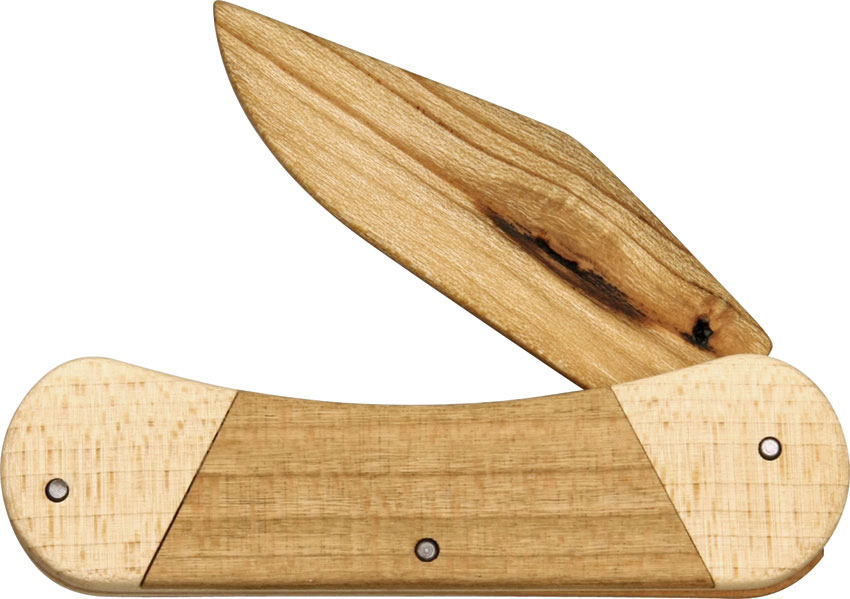 From folders to trappers to tactical knives, Jameson Woodworks' Knife Kits feature hand cut DIY kits that you can put together with your family or friends for the ultimate holiday bonding experience. These are USA-made and super affordable, making them terrific stocking stuffers.  You can also easily sand down the points on these wooden models a bit more if you plan on letting younger kids get in on the fun, too. If you want to forgo the wooden pieces in favor of plastic, Klecker Knives has some great folding plastic knife kits in a variety of colors.