We have a great collection of do-it-yourself knife sets, training tools, and wooden knives that are perfect for those of us who don't just want to collect knives, we want to put them together ourselves. Better yet, why not make it a fun holiday activity and get everyone in on the action? While many of these knives are designed with unsharpened edges, keep in mind they are still knives. They're not toys – they're teaching tools. These kits and training knives are perfect for educating your friends and family about the ins and outs of knife maintenance, care, and how to operate knives safely. There are a ton of options that range from cool fidget spinners to wooden practice folders, but we have a few favorites we recommend checking out.
Jameson Woodworks JJ's Original Wooden Pocket Knife Kit Series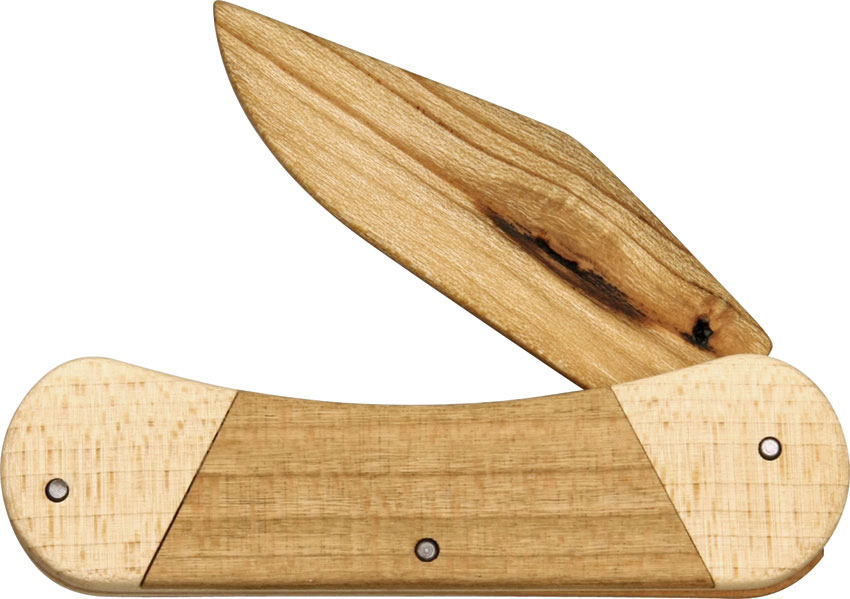 From folders to trappers to tactical knives, Jameson Woodworks' Knife Kits feature hand cut DIY kits that you can put together with your family or friends for the ultimate holiday bonding experience. These are USA-made and super affordable, making them terrific stocking stuffers.  You can also easily sand down the points on these wooden models a bit more if you plan on letting younger kids get in on the fun, too. If you want to forgo the wooden pieces in favor of plastic, Klecker Knives has some great folding plastic knife kits in a variety of colors.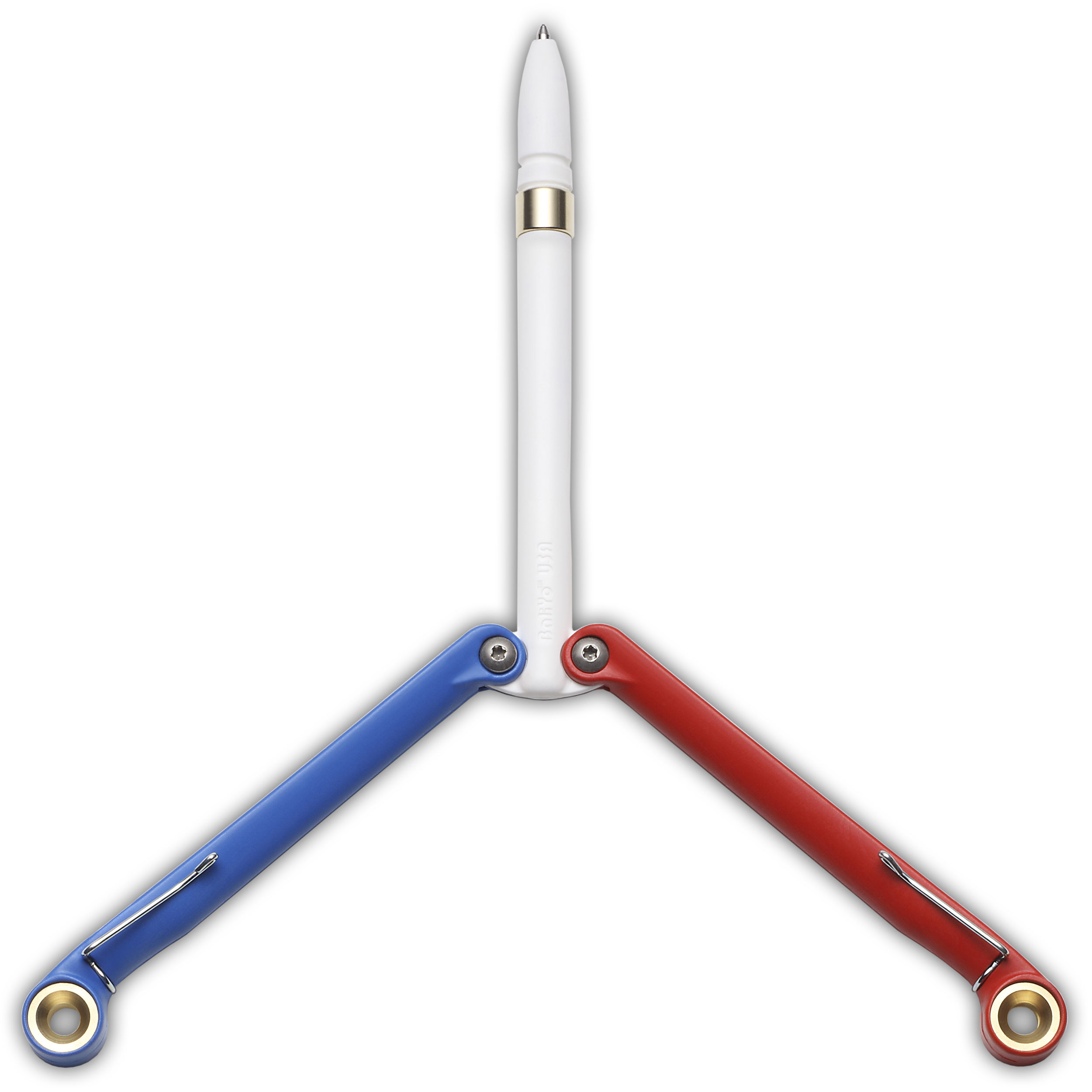 Have any fidgeters in your family? Pick up one of Spyderco's heavy-duty BaliYo pens. With one of these balisong-style flip pens, they'll be able to safely learn butterfly knife tricks that they'll be able to put into action with a bladed version once they've perfected their flipping style. The custom-formulated polymer components are super durable, and with the improved spring-steel clips on both handles they'll be able to keep it nearby (and not lose it). Or you could pick one up for yourself and give yourself something to do between writing memos at the office, we don't judge.
Spyderco Delica C11 Glow in the Dark Plastic Folding Knife Kit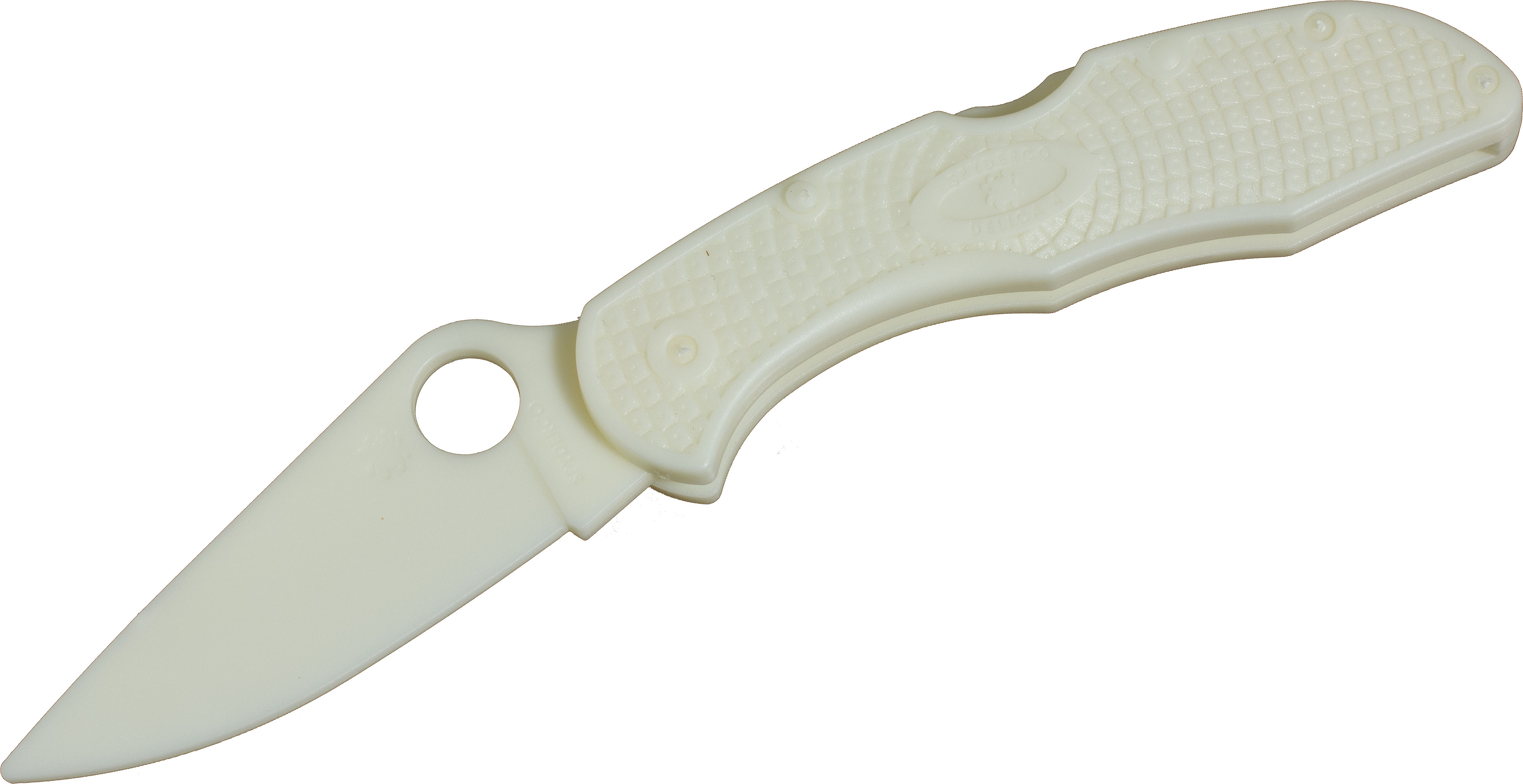 If you're a Spyderco enthusiast looking to get your friends or family in on your Spydie obsession, why not have them build their own Delica? This glow-in-the-dark kit is a great way to get your friends to put together their own Spyderco knife and learn about the function and safe handling of a folding knife. You can even customize the knife with paint so that everyone's end product will look totally unique. No special tools or glue required. This is a great teaching tool to get folks accustomed to the beloved Spydie hole before they go out and get their first sharpened Spyderco knife.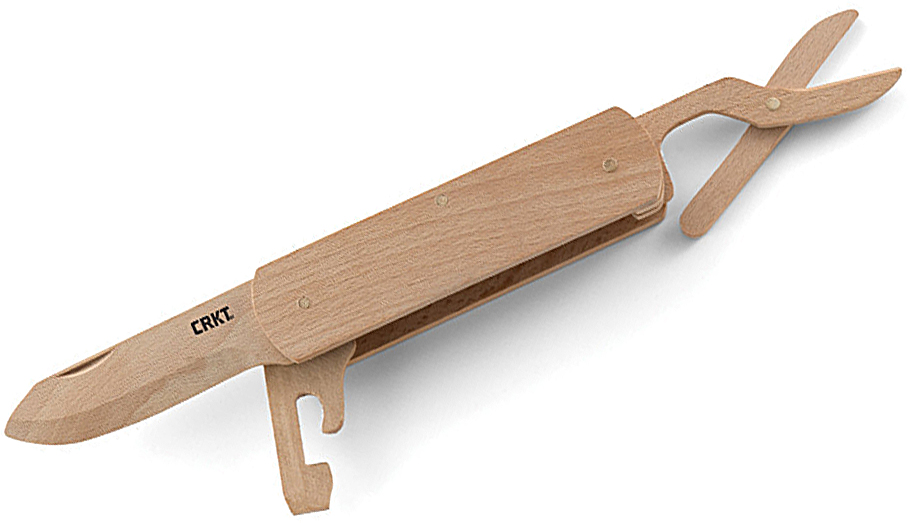 Modeled after real knives, CRKT's line of wooden kits includes multi-tools and fixed blades that are easy to assemble and made from quality beechwood. These kits offer a great engineering lesson while simultaneously educating people about knife safety and maintenance.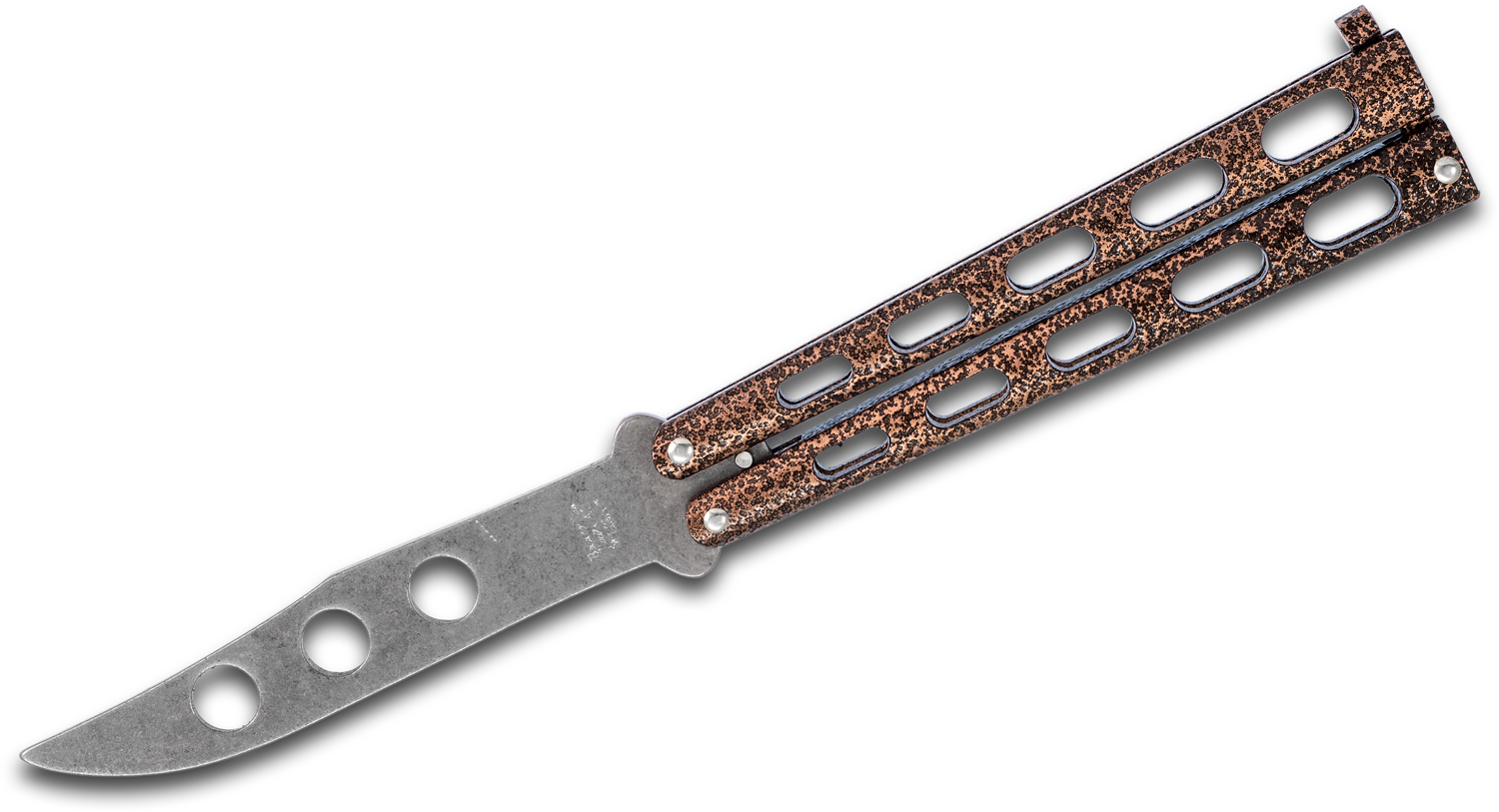 Training knives are a great way to get some flipping practice in before picking up the real deal. If you want some training butterfly knives that look and feel like real balisongs so you can adjust to the weight and balance, pick up a Benchmade 62T or a Boker Plus trainer. Our KnifeCenter Exclusive with Bear & Son (pictured) is one of the best deals on a balisong trainer you can find anywhere. You can even practice with karambit, folding knife, and fixed blade trainers. The trainer blades on these models are unsharpened, but they're designed to give you the look and feel of sharpened versions so you can be prepared for a live blade before too long.
Take a look at the rest of our selection to see some other family-friendly gift options. Who knows? This could be the stepping stone to turning your friends and family into total knife nuts. Remember, your knife collection has to be passed on to somebody – why not make sure they know how to use them properly when the time comes?