There's always a high that you get from being at a custom knife show that doesn't wear off for a couple of weeks, especially when we get back and get to photograph and handle all the incredible custom knives we picked up. The New York Custom Knife Show was awesome and full of great pieces that we just have to show off – let us know your favorites in the comments!
Peter Rassenti Custom Snafu 2.0 Flippers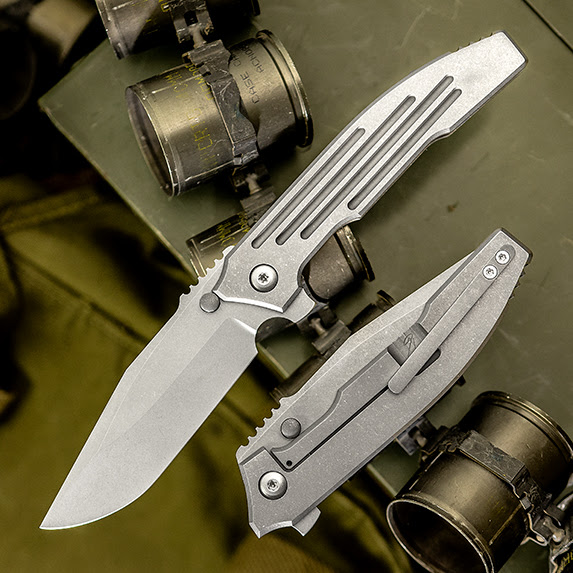 Peter Rassenti's signature Snafu 2.0 Flippers are amazing pieces from top to bottom. These knives are plenty strong and incredibly thin thanks to Peter's trademark integral handle construction that uses a single piece of titanium for maximum strength. The 3.75" clip point blade offers plenty of reach, and we've got versions with CTS-XHP steel and Chad Nichols XHP-Core Damascus to go with the artfully machined single-piece frames.