From famous pocket knife designs like the Leek to revolutionary assisted opening technologies, Kershaw is known for delivering some of the most groundbreaking innovations in the knife industry. Incredible knives like the Tyrade, Speedform, Tilt, and Cryo have earned Kershaw recognition with awards like Overall Knife of the Year and Best Buy of the Year. It's not a stretch to say that Kershaw offers up some of the best pocket knives and sporting knives on the market (especially for the price!) but we want to help narrow that scope a little bit. We've picked the top five Kershaw knives for you so that you can spend less time shopping and more time cutting.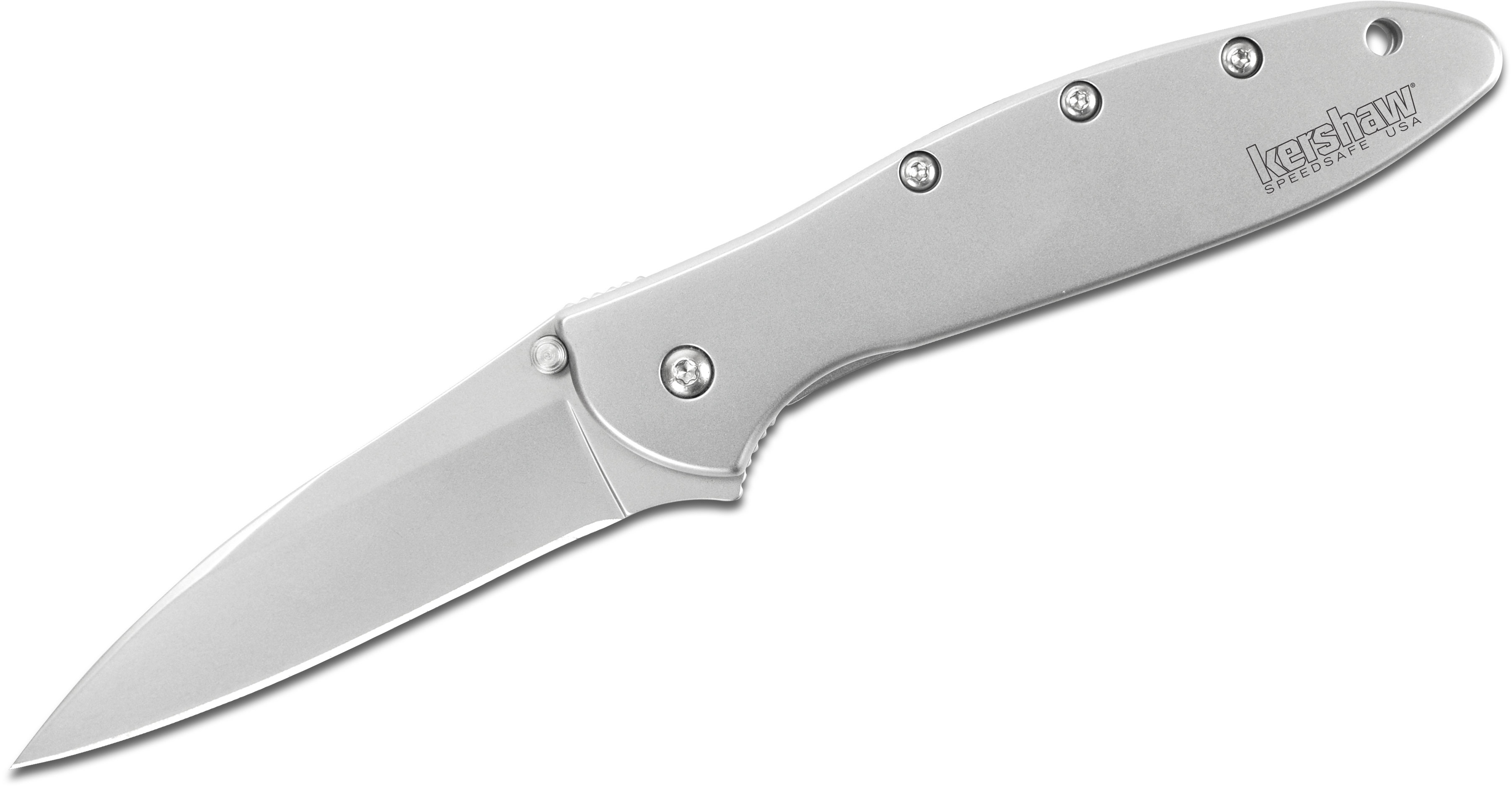 The Kershaw Leek is one of the company's most enduring and popular pocketknife series. Designed by famous knife designer Ken Onion, this classic folding knife features the SpeedSafe assisted opening mechanism Ken Onion, himself, invented. The Kershaw Leek's small profile allows this top pocketknife to be carried comfortably, and it comes in a variety of colors so you'll have options depending on your taste. Despite all the iterations within this series of classic pocketknives that we've seen over the years, our favorite is undoubtedly the original model Kershaw Leek with stainless steel handles and Sandvik blade steel.
Since this great knife boasts the Onion-designed assisted opening mechanism, both lefties and righties can work this into their EDC rotation. The Kershaw Leek also offers secure lockup when the blade is folded thanks to its Tip-Lock slider. The lanyard hole in the knife handle is seamlessly integrated to look like a fourth rivet, which is a pretty cool touch that drives home the level of detail that went into the overall design of a truly great knife.
Check out the entire Leek Series at KnifeCenter!