Let's ring in the upcoming holiday (and consequent three-day weekend) with another batch of custom and mid-tech knives. We're currently sitting pretty over at this year's USN Custom Knife Show so that we can showcase even more custom pieces next week. Don't forget – KnifeCenter offers the best custom and mid-tech knives on the internet. Next time you need a custom fix, check here first!
Gavko (Michal Gavac) Custom Folders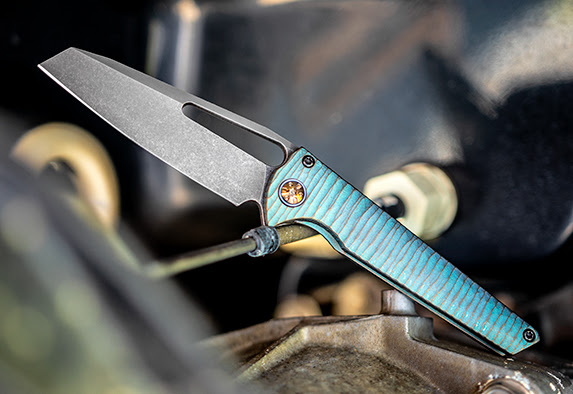 We've got a handful of gorgeous new Gavkos in stock, and these sharky frame locks deserve a look. The titanium handles are milled with a rough jigged pattern that continues on to the spine of the blade, providing extra grip and a unique look to each piece. Built by hand to extremely high tolerances, these knives feature Nitro-V steel, which is becoming a fast favorite in the custom knifemaking community.