There are only 14 shopping days until Christmas, so if you've gotten most of the gifts on your list squared away but find you're in need of some great stocking stuffers, check out our list of the best stocking stuffers at KnifeCenter. Remember – if you're behind on buying presents and still need some helpful suggestions, we're running a ton of awesome Holiday Sales. Take advantage of some of the best holiday shopping deals we offer!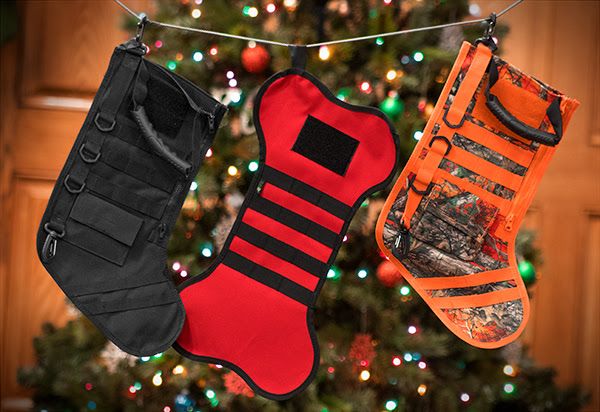 Tactical Christmas Stockings and Morale Patches
Of course, showing you a series of awesome stocking stuffers won't do you any good if you don't have a stocking to stuff in the first place. If you haven't gotten in on these tactical stockings yet, there's still time to have one delivered for Christmas Eve! These things are cool, they're affordable (as low as $8.95), and best of all, you can deck them out with morale patches and any MOLLE gear you have on hand!