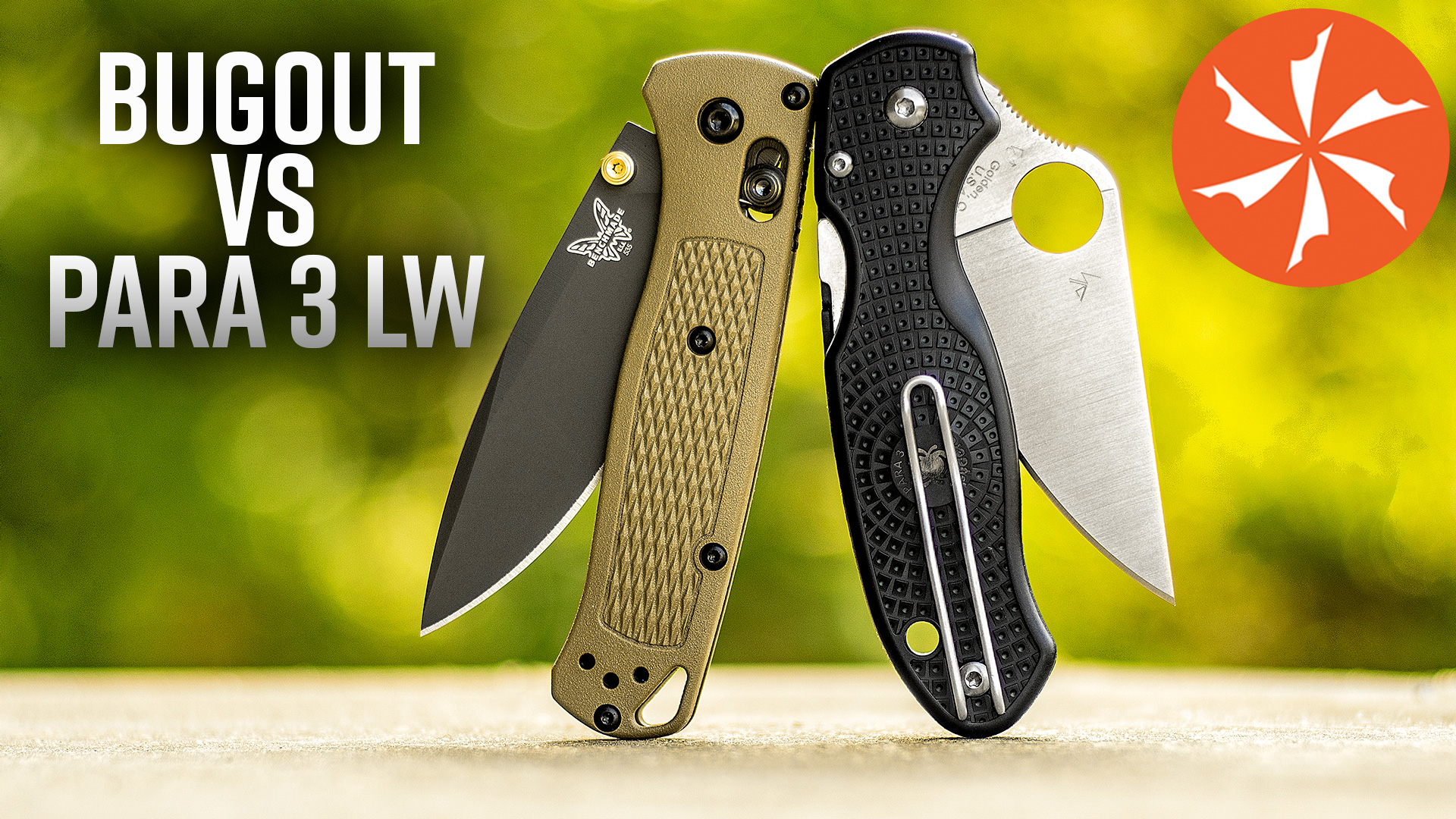 Today we're gonna be looking at two kings of the ultra-light pocket knife scene. The Benchmade Bugout versus the Spyderco Para 3 Lightweight. Despite...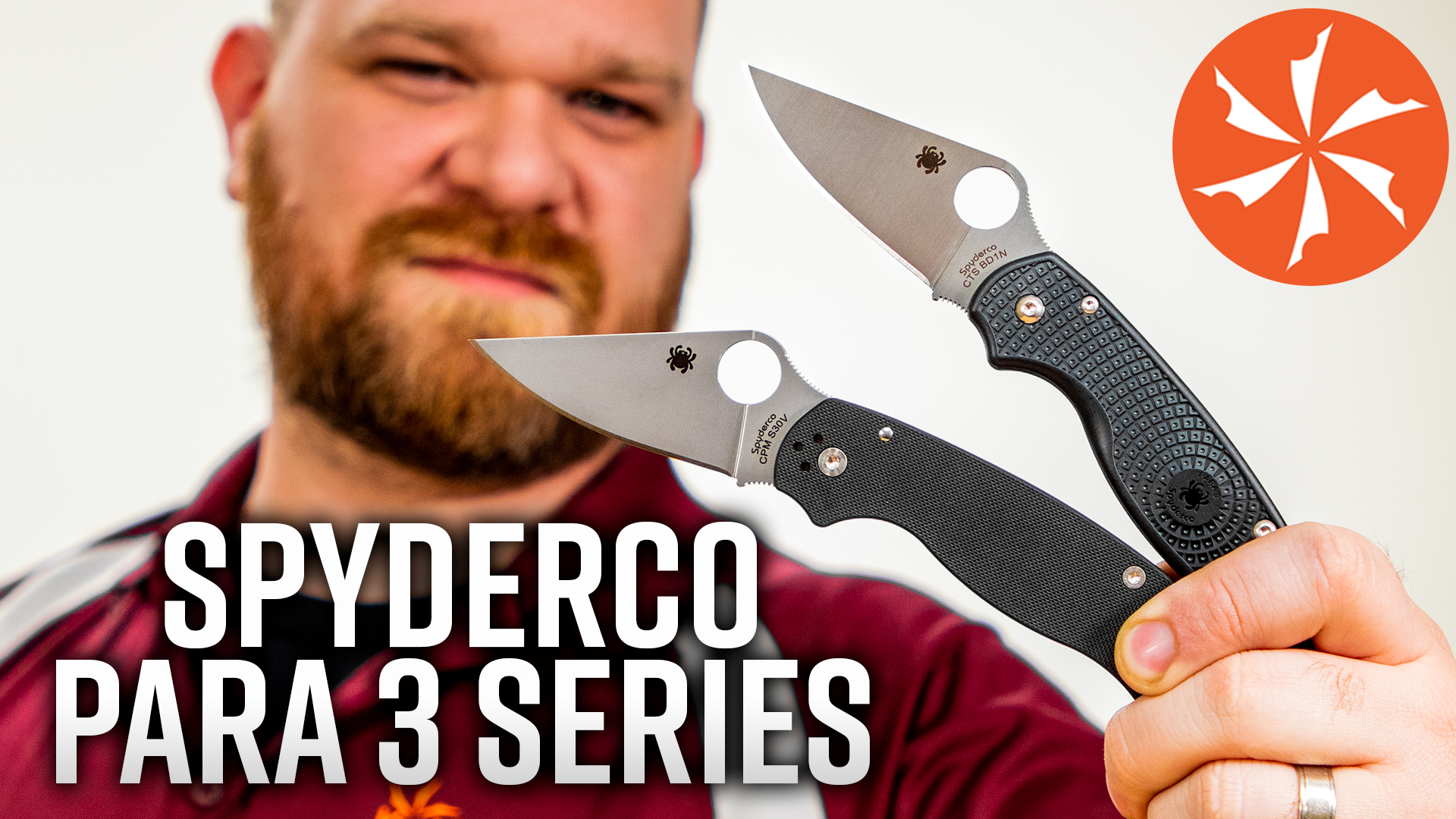 A spinoff of the ever-popular Paramilitary 2, the Spyderco Para 3 is a little bit smaller, and in my opinion, its proportions are just...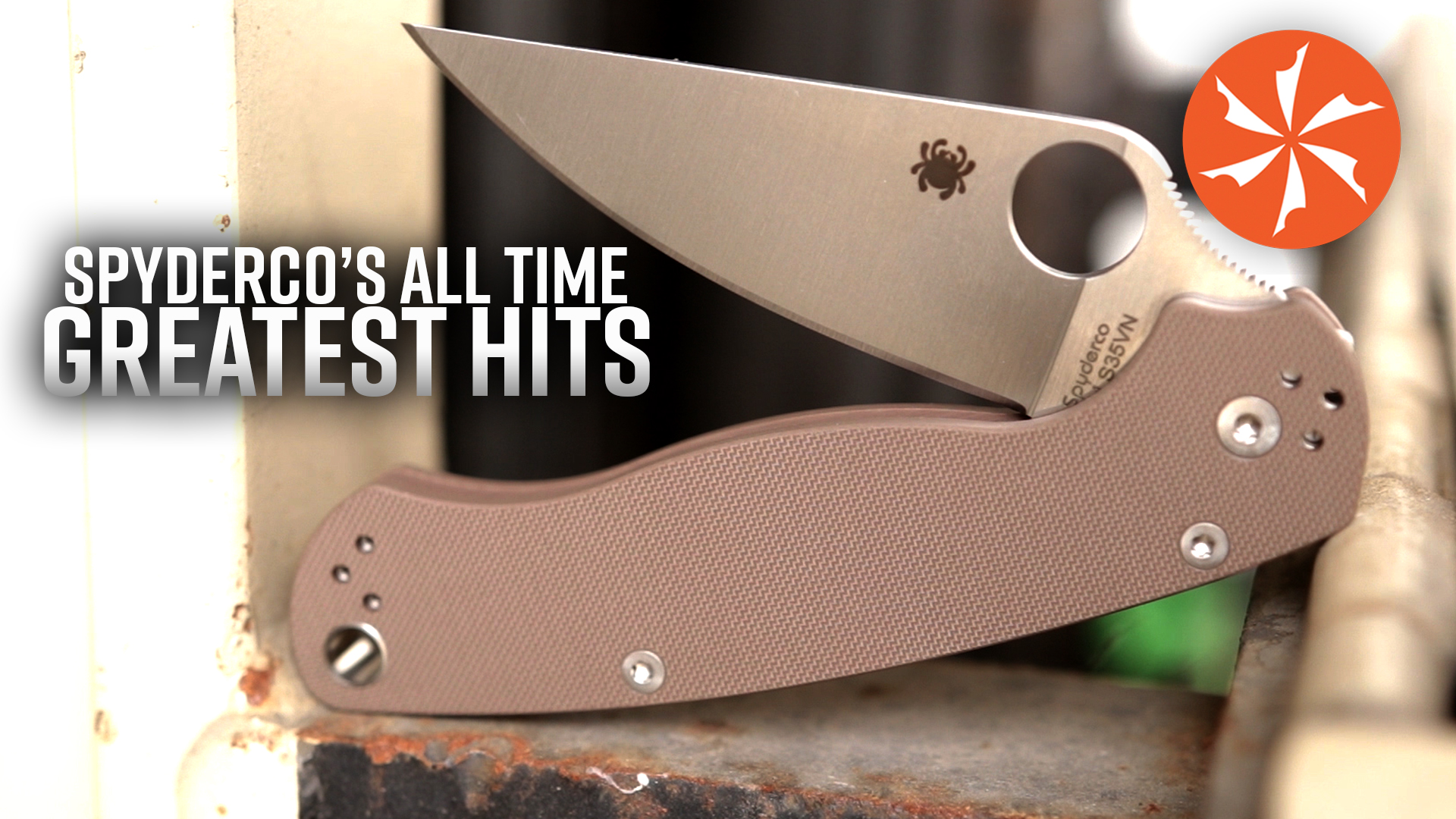 Spyderco has become famous for their precise edge geometries and for their instantly recognizable leaf-shaped blades with trademarked Round Hole Opener, an elegant solution...