Let's take a look at some of 2018's greatest knife hits from Knife Center. These are knives that you guys just couldn't get enough of and we sold more of than any other knives. Here's the rundown:
Spyderco SpyderHawk Salt Folding Knife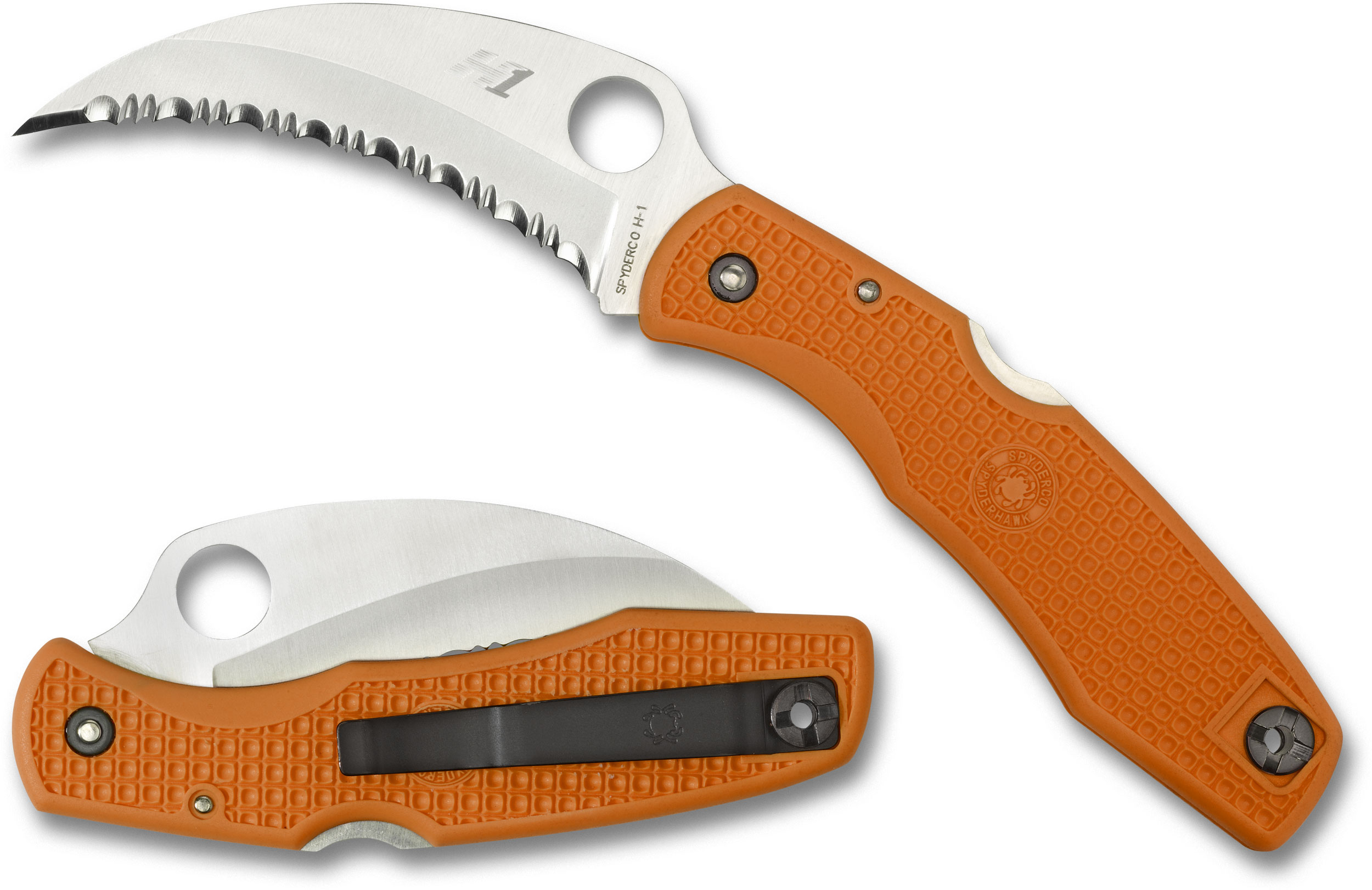 So, we've sold a lot of Spyderco knives this year, including a lot of the Para 3, but what really surprised us was the SpyderHawk Salt. This is one of our top-selling Spydercos of the year, and it has to be because of how distinctive it is. This folding knife would make a great dive knife because it features a fully serrated hawkbill blade with Spyderco's H1 steel. That's right, this knife is a part of Spyderco's Salt Series, which means it's virtually impervious to rust, making it great for use in marine environments.