With fall approaching, those of us who love to spend our time outdoors are eagerly awaiting some casual bushcrafting and hunting adventures without the summer heat or winter freeze. Whether you are a casual trekker or a seasoned hunter, now is the perfect time to get out and play with your favorite blades. For all you outdoorsmen on a budget out there, we've pulled together what we feel is some of the most essential hunting and outdoor gear under $50. Now you can focus solely on the right thing – The Hunt.
Havalon Replaceable Blade Hunting Knives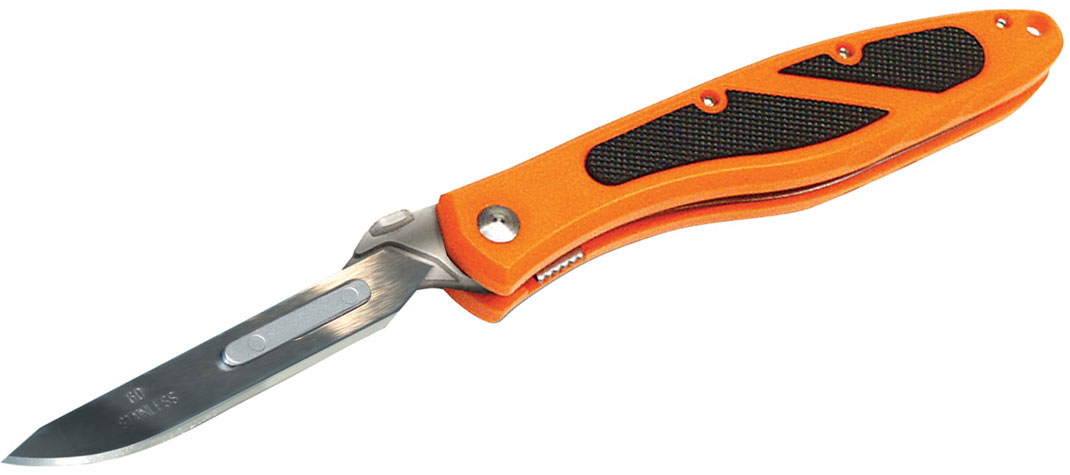 We've asked our social media followers before what they prefer for their hunting adventures – a solid full-tang fixed blade or a knife with replaceable blades. The results were surprisingly even. Replaceable blades are great for lessening the weight of your pack and they keep you from needing to sharpen while field dressing your game. Havalon's Piranta knives make it easy– when the blade gets dull, just pop it off and replace it with a razor sharp new one. For less than thirty-six bucks, you'll get thirteen replacement blades, a rugged, stain resistant handle with a grippy rubber inlay, and a durable Nylon holster. For the hunters looking to speed up their field dressing and skinning processes, the Piranta may be the best knife option for you.
Pocket and Pull Through Sharpeners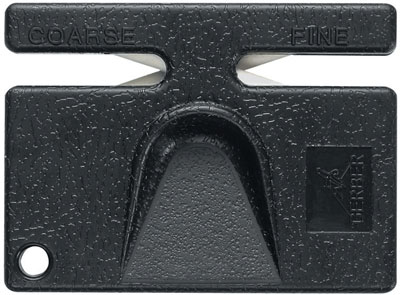 Not into replaceable blades? Not a problem! Pack up a lightweight sharpener or pocket whetstone that will make quick work of your dull edge. From tungsten carbide sharpeners to grooved ceramic sharpeners, this collection hosts high quality tools from great brands like Gerber, Lansky, and Smith's Sharpening Products. You'll practically be able to unzip those hides once you've run your knife through any one of these sharpeners.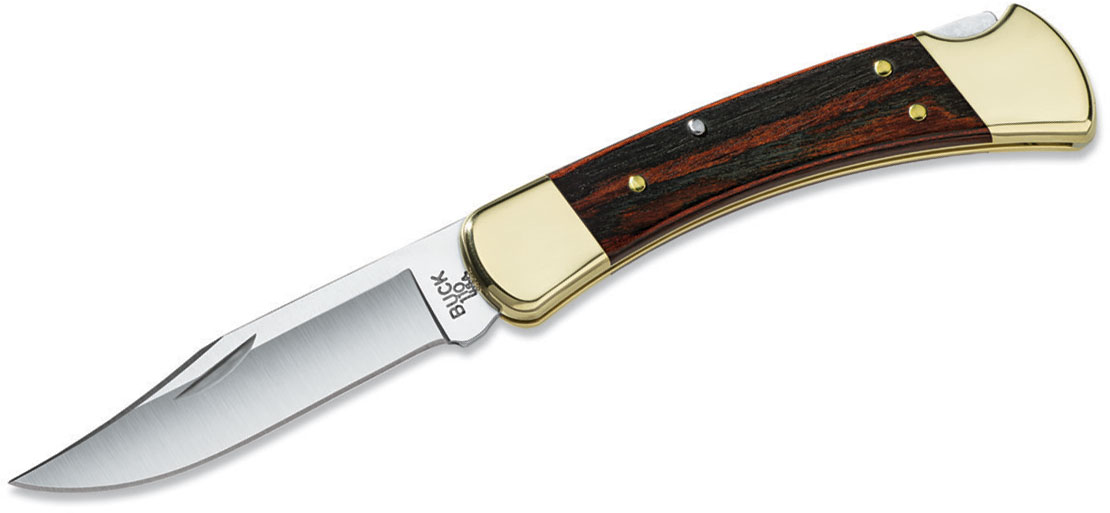 This is undoubtedly one of the best-selling knives that Buck offers, and it remains one of the most recognizable and popular knives ever created. This knife design changed the game when it was first conceived in 1963 when Buck decided to develop the ultimate folding utility and hunting knife. The Buck 110's sturdy design gives hunters a great tool without all the bulk of a fixed blade. It's no shock that this knife is one of the most copied knife designs out there, but nothing can stand up to the real deal. With its strong lockback mechanism and refined aesthetics, the Buck 110 has been a top pick by knife enthusiasts for years.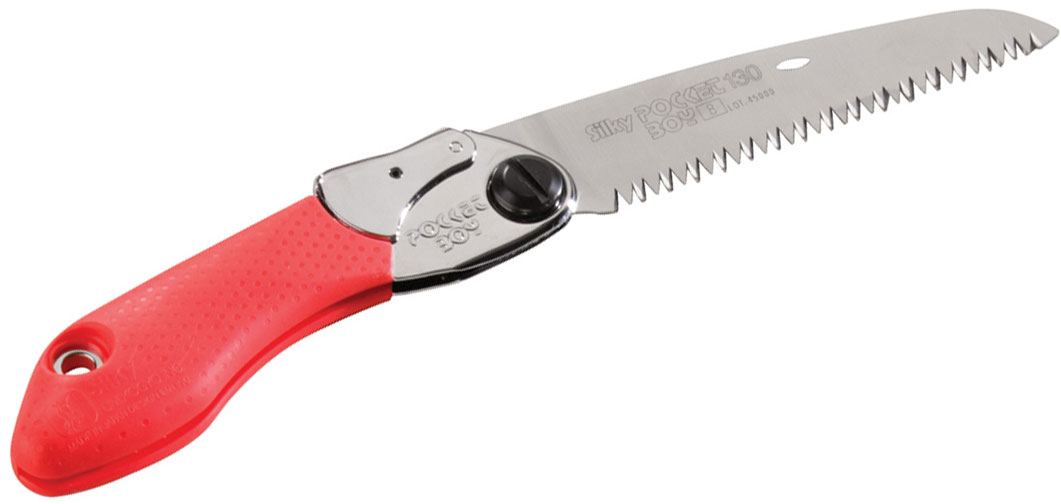 Yes, you are looking at a compact folding saw – and yes, you're going to use the heck out of it. Silky Saws specializes in top quality Japanese-made, convenient, high-performing saws that can either slip in your pocket or strap to your pack. There are some outdoor tasks that only a saw can handle, and you're going to exert a lot less energy sawing than you will hacking away with an axe. They're also available in a wide variety of different sizes and configurations, so you're going to be able to get the reach and versatility you'll need out in the wilderness. If you've ever wanted to clear some thicker branches to score that perfect hunting perch, any one of these options will be your new best friend.
Fixed Blade Hunting Combo Sets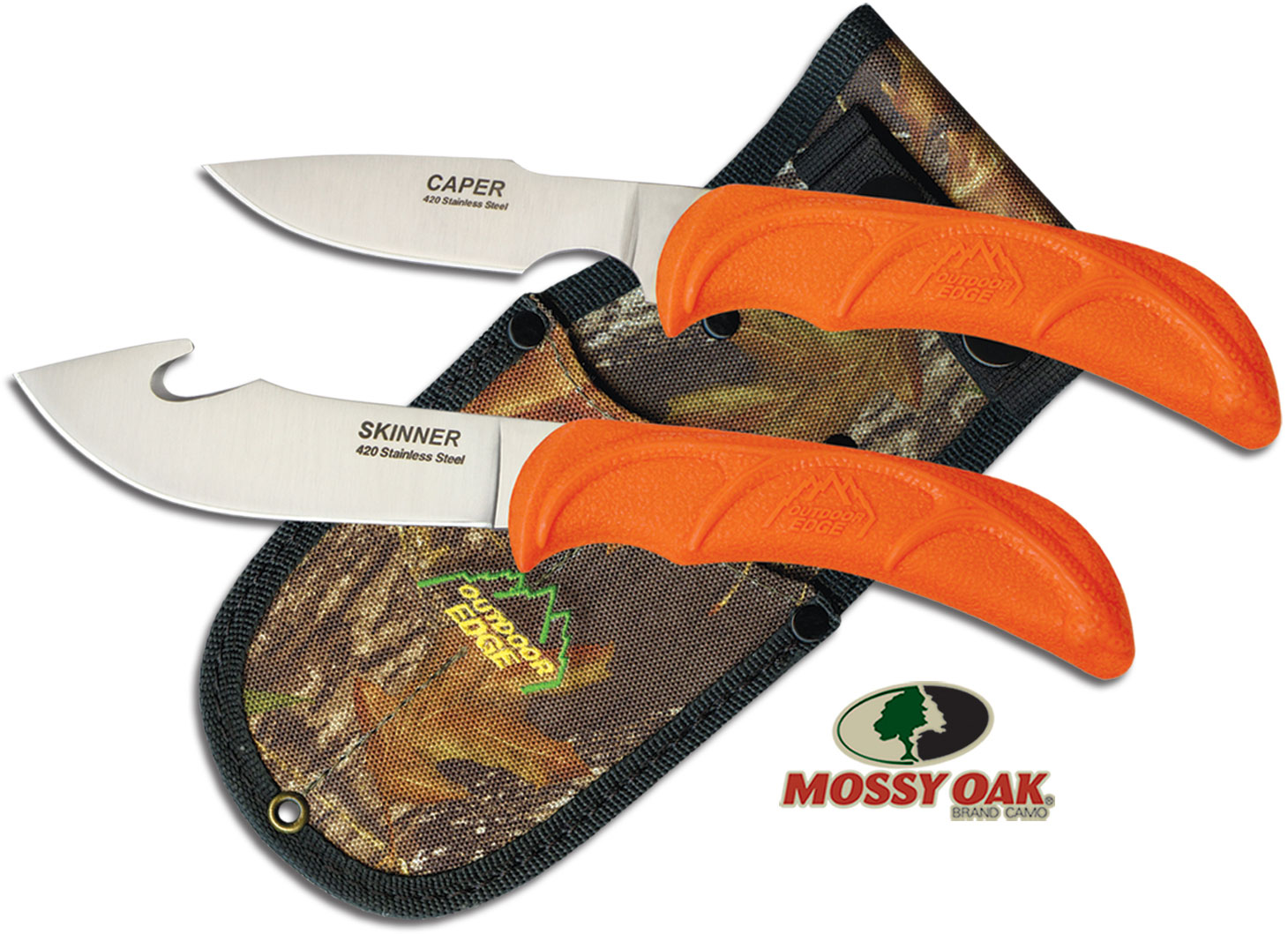 For those that take the word 'backup' seriously, a game hunting kit is a necessity, not an option. With hunting season right around the corner, having a complete dress kit will help you make the most of your time in the field. This affordable guthook skinner/caper combo set from Outdoor Edge will easily tackle cuts through thick skin and intricate slices, practically eliminating your chances of accidentally mucking up your field dress job. Not into highly visible orange handles? Pick a kit with camo handles, or pick up a Morakniv combo set where you get the best of both worlds.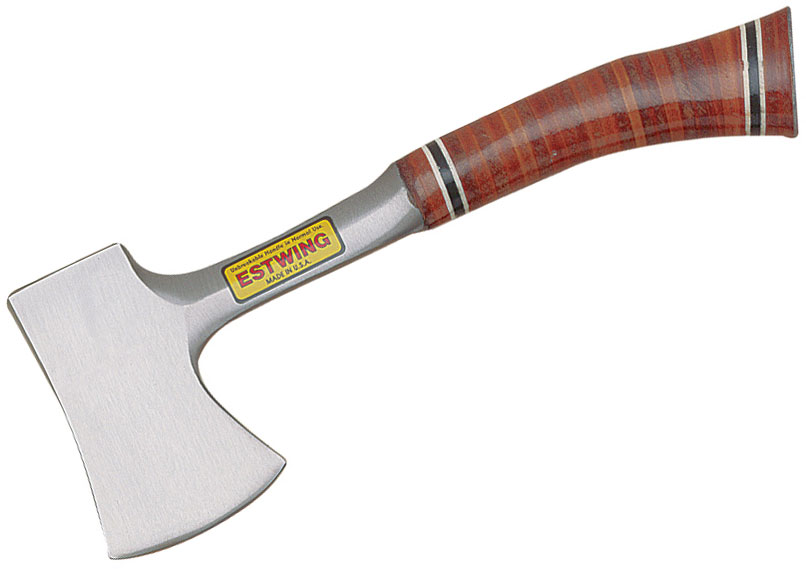 USA-made and ready to clear trails, Estwing's Sportsman Axes are perfect for outdoorsmen who need a compact, functional hatchet that can do everything from hammering down snare stakes to chopping firewood. Considering these hunting tools are constructed from one piece of genuine American steel forged in America, you can (correctly) assume each one will be more than able to endure the abuse you'll put it through. With their genuine stacked leather grips and Nylon belt sheaths, these hatchets are built to go the extra mile.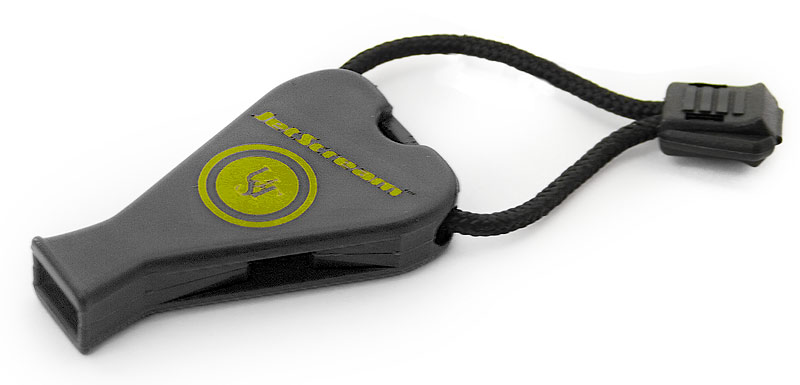 Whether you're using one to guide your gun dog or to get yourself out of a sticky situation, a whistle is a vital part of any hunter's pack. Survival trips, family outings, hunting weekends, scout trips – we're really coming up empty on a time where a whistle isn't handy for a true outdoorsman. Buy them for your wife, your parents, your kids – if you can spend four bucks to save a life, why wouldn't you?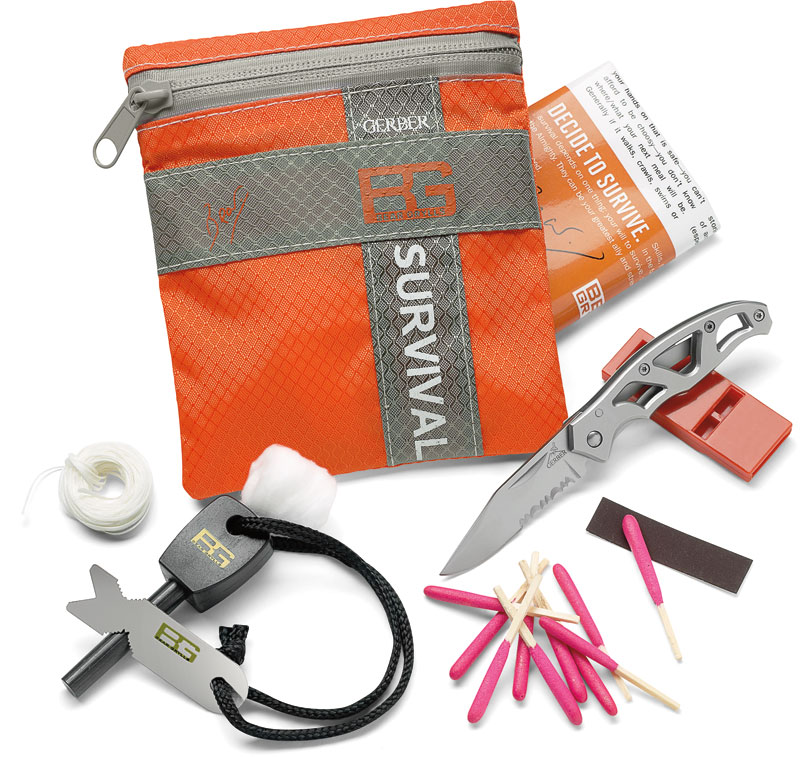 A basic survival kit is one of the best ways to lighten your load. Why pack a bunch of individual items that could easily add weight when you can get a starter pack of great outdoorsmen essentials all in one nice package? Fire tinder, waterproof matches, emergency cords, survival bandanas, blankets – you'll find all of that and more within these handy sets.
Hunting isn't just a hobby for many people, it's a lifestyle – those hours spent out in the wild, quietly breathing in the cool air and waiting for the opportune moment to take down a prize buck can be the highlight of the year. These items may not be everything you need for the perfect hunting trip, but they are more than a great start; you can't go wrong with any of the quality outdoorsmen products you've seen here.