This week's list of impressive new pocketknives includes material improvements to highly refined designs, including an exotic rust-proof blade material and a new proprietary blade alloy that delivers supersteel performance without the need for superhuman sharpening skill. Also, the finest example of a production Tom Mayo design, ever!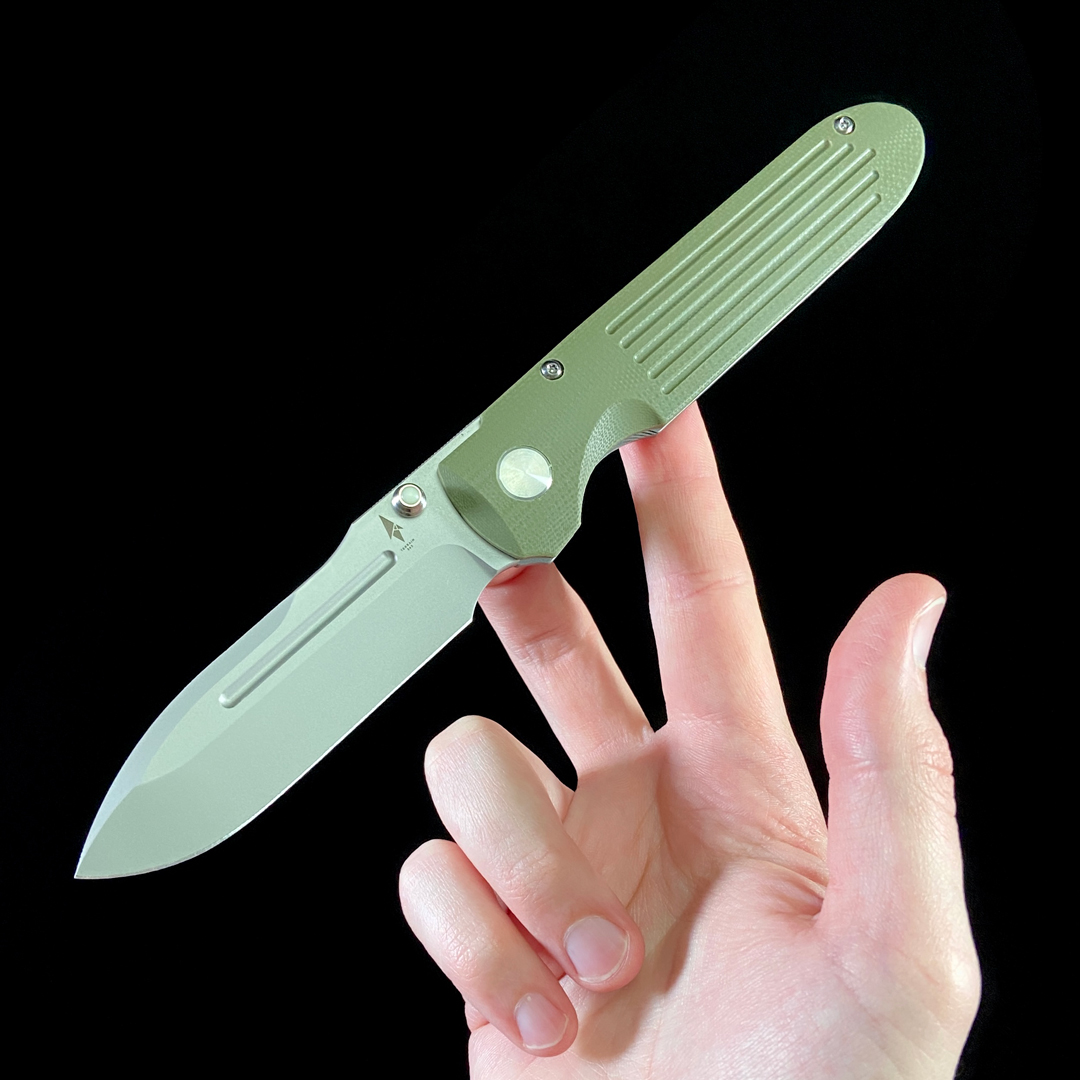 The Prometheus Design Werx Invictus is more than just a knife, it's an idea. The design is a tactical knife archetype, passed around the industry from knifemaker to knifemaker with each one putting their own unique spin on it.
The latest iteration comes from Terrain 365, and pushes its go-everywhere mission further than ever before with a corrosion-proof Terravantium Dendritic Cobalt blade. The Invictus is made to work for everyone and take on anything!
Beyond the whiz-bang blade material, the details on this knife are phenomenal. From the glow-in-the-dark thumbstuds, to the full backspacer that doubles as a stop pin, to the sculpted deep carry pocket clip, every feature has been thoughtfully designed and perfectly executed. Don't sleep on these, there aren't enough to go around!
Blade Length: 3.50″
Closed Length: 4.625″
Overall Length: 8.125″
Blade Material: Terravantium Dendritic Cobalt
Blade Thickness: 0.150″
Blade Style: Spear Point
Blade Grind: Flat
Blade Finish: Bead Blast
Handle Material: OD Green G10 and 6Al4V Titanium
Handle Thickness: 0.495″
Locking Mechanism: Frame Lock
Pivot Assembly: Ceramic Bearings
Pocket Clip: Titanium (Tip-Up, Right Carry)
Weight: 4.1 oz.
Designers: PDW, Mike Vagnino and Patrick Ma
Imported
---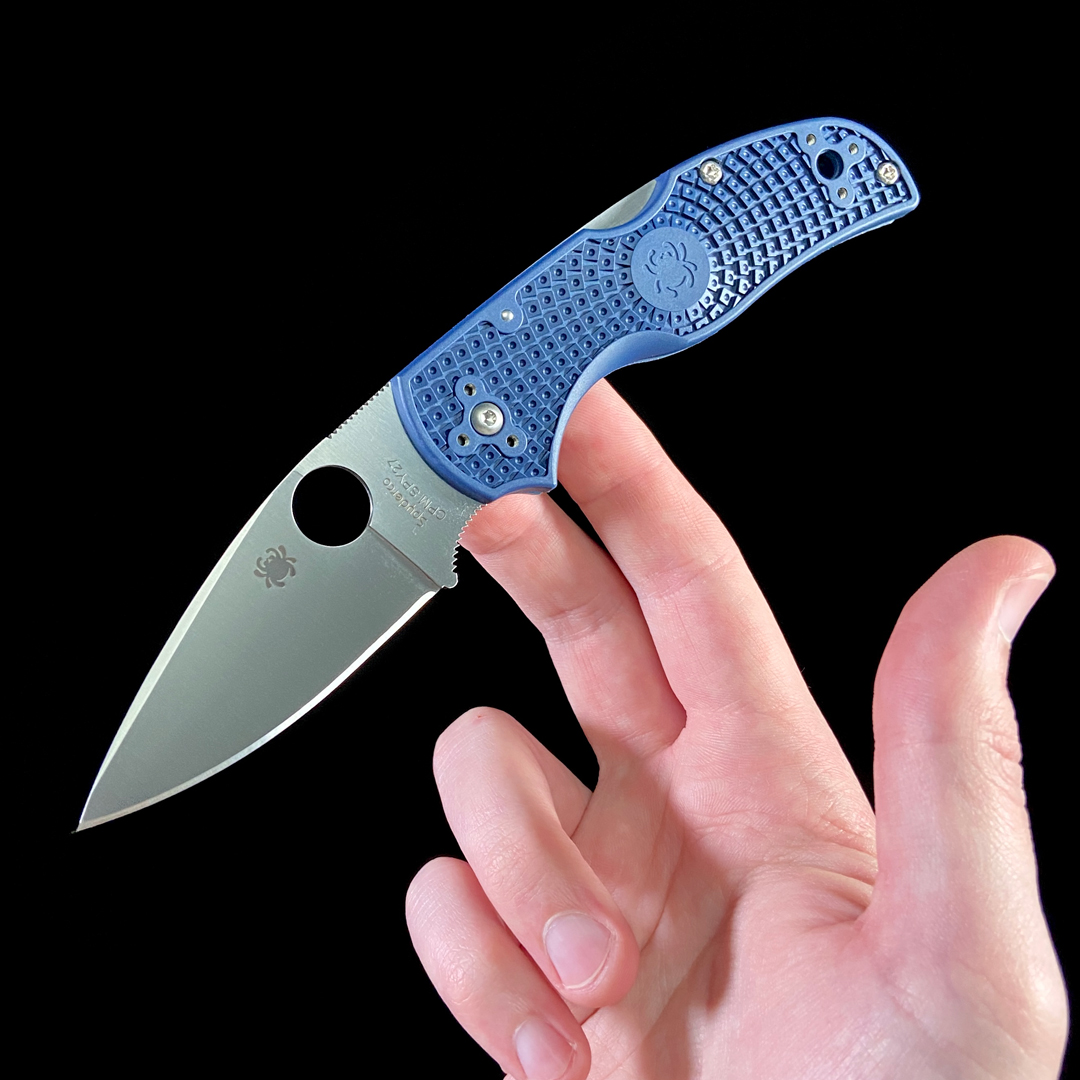 If you value how well a steel sharpens as well as how long it holds an edge, Spyderco's new SPY27 alloy is worth trying out. Developed in coordination with steel manufacturer Crucible Industries, SPY27 is carefully tuned with the addition of cobalt to balance great edge retention with ease of maintenance. If you've ever struggled to sharpen a "supersteel" in the past, SPY27 will surprise you!
The latest to feature this new alloy is Spyderco's highly refined Native 5, sporting a fully ambidextrous design and lightweight cobalt blue FRN handles.
Blade Length: 2.95″ (75 mm)
Closed Length: 4.00″ (102 mm)
Overall Length: 6.95″ (177 mm)
Cutting Edge: 2.42″ (61 mm)
Blade Thickness: 0.125″ (3.2 mm)
Blade Material: CPM-SPY27 Stainless Steel
Blade Style: Spear Point
Blade Grind: Full-Flat
Blade Finish: Satin
Blade Edge: Plain
Handle Material: FRN
Handle Color: Cobalt Blue
Locking Mechanism: Lockback
Pocket Clip: Stainless Steel (Tip-Up/Down, Right/Left Carry)
Model Number: C41PCBL5
Model Name: Native 5 Lightweight CPM-SPY27
Weight: 2.5 oz. (71 g)
Made in the USA
---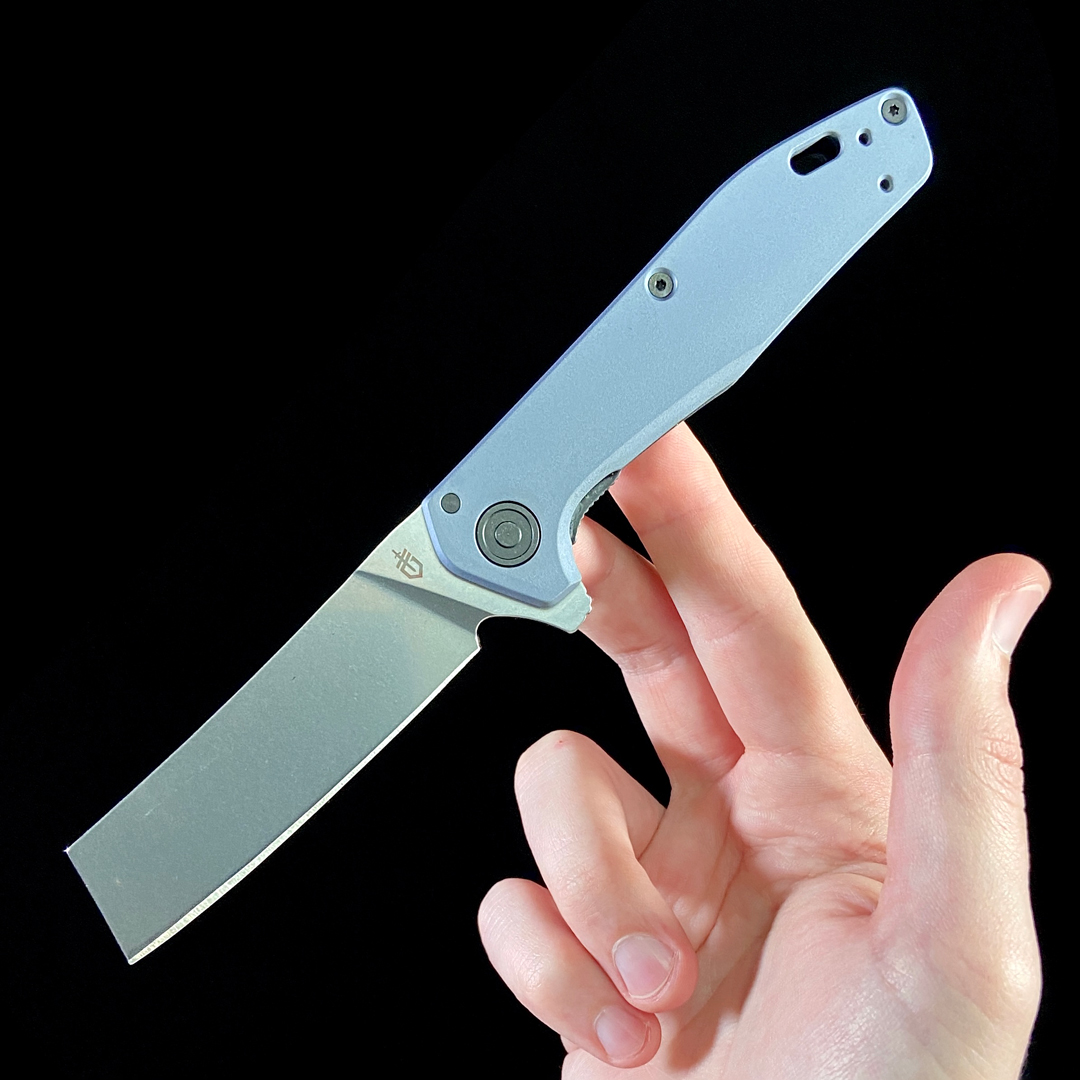 Sporting upgraded 20CV blade steel, the first batch of Gerber Fastball Cleavers are in stock and on sale now for the special introductory price of just $109.99!
Building on the strengths of the original Fastball, the new cleaver blade profile features a full-flat grind for increased slicing performance and 20CV blade steel for improved edge retention.
We've been cheerleading Gerber's renewed focus on high-quality American-made products, and the Fastball is leading the charge. Seriously, these are a great buy for the price, with snappy action, great materials, and thoughtful design that will appeal to knife enthusiasts of all stripes.
Blade Length: 3.0″
Closed Length: 4.1″
Overall Length: 7.1″
Blade Material: CPM-20CV Stainless Steel
Blade Style: Cleaver
Blade Finish: Polish
Handle Material: Aluminum, Urban Blue
Locking Mechanism: Liner Lock
Pivot Assembly: Bearings
Weight: 2.7 oz.
Made in the USA
---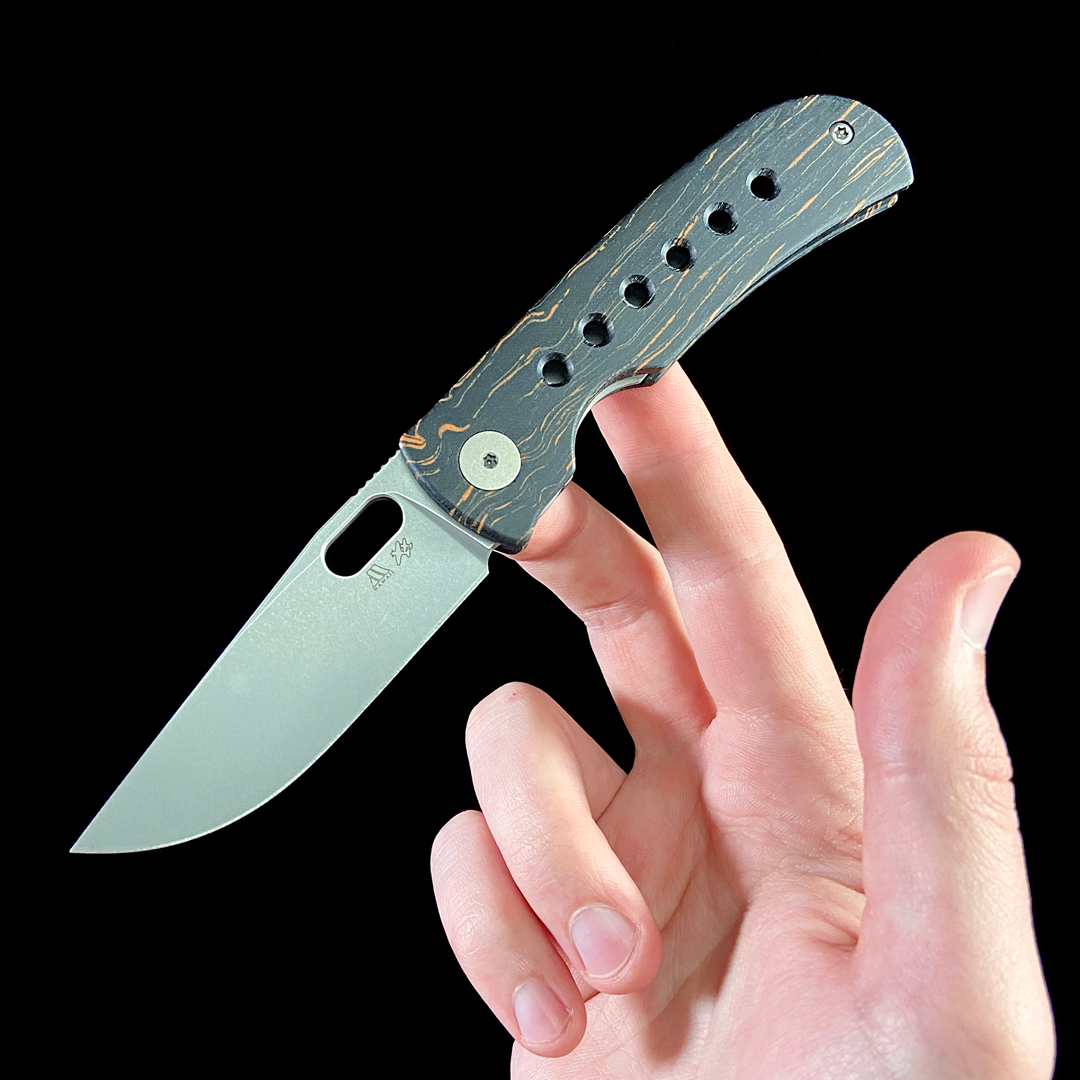 Designed by the inimitable Tom Mayo, these new WingmanEDC MTNT folders are seriously impressive. 
Mayo designs always nail the fundamentals, and this MTNT is no exception—clean, keen 2.75" Elmax blade, comfortable ergonomics, functional pocket clip—but what really sets it apart is the front flipping action, which is positively intuitive. There are several versions of the knife—including a titanium framelock with M390 steel and flashy custom hardware—but the liner lock with layered G10 scales pictured here is our pick of the litter.
Blade Length: 2.875″
Cutting Edge: 2.75″
Closed Length: 3.75″
Overall Length: 6.625″
Blade Material: Elmax Stainless Steel
Blade Thickness: 0.125″
Blade Style: Drop Point
Blade Grind: Flat
Blade Finish: Stonewash
Handle Material: Red/Black G10
Handle Thickness: 0.465″
Liner Material: Titanium
Locking Mechanism: Liner Lock
Pivot Assembly: Ceramic Bearings
Pocket Clip: Titanium (Tip-Up, Right Carry)
Weight: 2.12 oz.
Designer: Tom Mayo
Made in China
---