This week, David is out so I've got big shoes to fill! Read on to see our picks for new and outstanding bushcraft knives, survival knives, outdoor gear and more.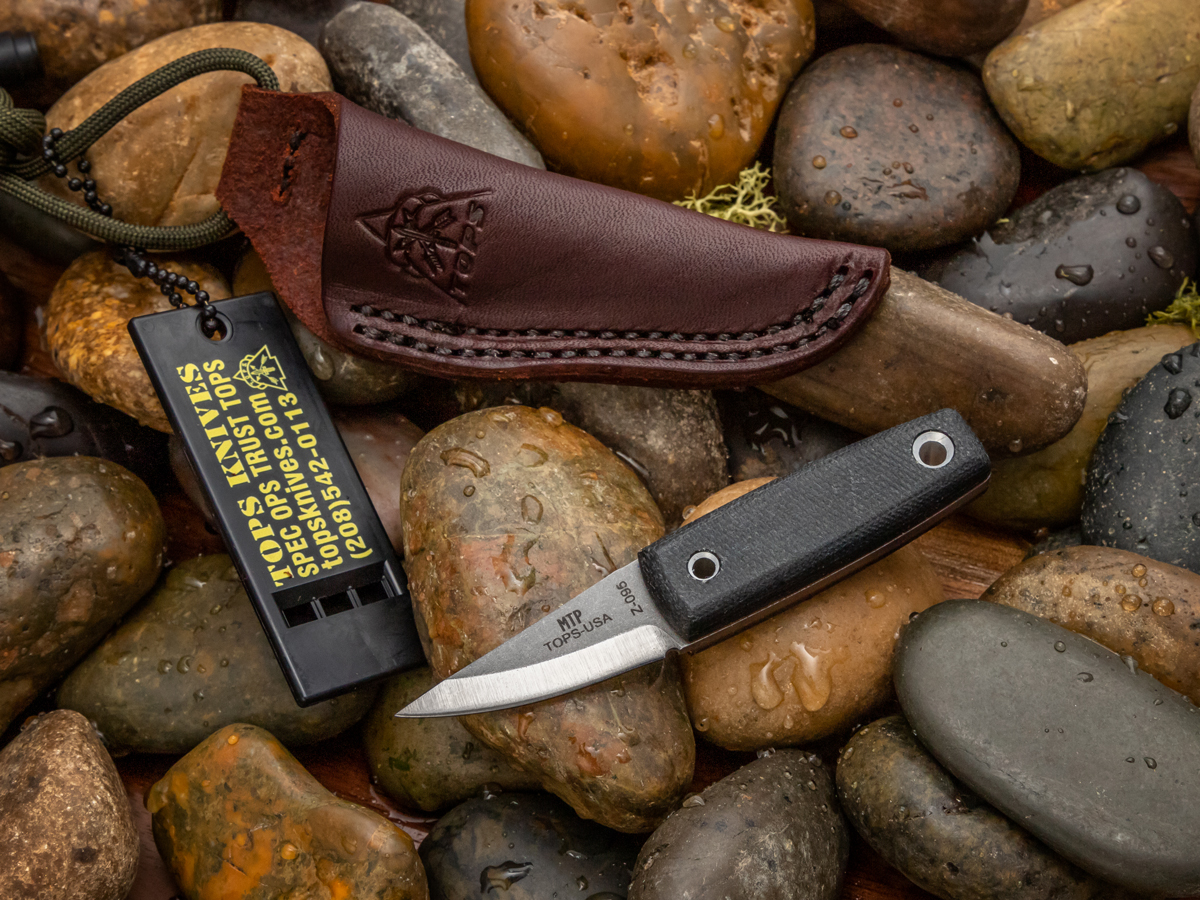 Combining the sturdiness of a traditional puukko with the precision of a whittling knife, the new TOPS Mini Tanimboca Puukko is perfect for the carvers, crafters, and campers out there who like to make things with their hands. Made in the USA from 1095 carbon steel, the 1.6" blade is short enough to deftly navigate around the smallest detail work, with a keen Scandi-ground edge for chisel-like cutting power and Micarta handle for a sure grip.
Blade Length: 1.63″
Cutting Edge: 1.63″
Closed Length: 2.37″
Overall Length: 4.00″
Blade Material: 1095
Blade Thickness: 0.09″
Blade Hardness: 56-58 HRC
Blade Style: Puukko
Blade Finish: Tumble
Handle Material: Black Canvas Micarta
Sheath Material: Brown Leather
Weight: 1.4 oz.
Designer: Goran Mihajlovic
Made in the USA
---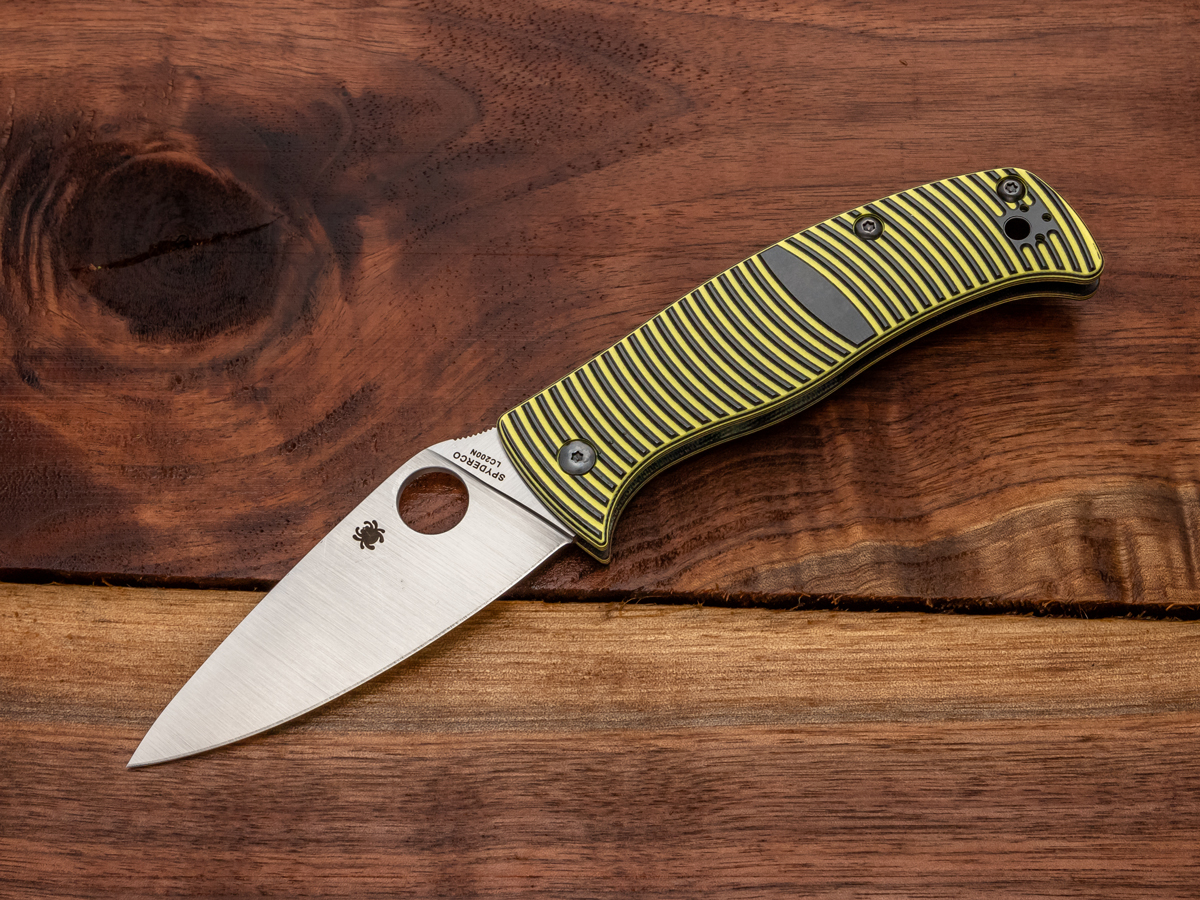 Spyderco's Salt Series has a well-deserved reputation for reliability: rust-proof, tough, and grippy enough to handle work in and around water, day-in and day-out. Traditionally, that incredible rust-proof performance has come at the cost of edge retention, but the Caribbean's space-age LC200N steel does it all. With a strong compression lock, titanium pocket clip, and high-viz milled G10 handles, the Caribbean is designed from the ground up to withstand the harshest environments out there.
Blade Length: 3.70″
Closed Length: 4.84″
Overall Length: 8.54″
Cutting Edge: 3.67″
Blade Thickness: 0.141″
Blade Material: LC200N Rustproof Steel
Blade Style: Leaf Shape
Blade Grind: Full-Flat
Blade Finish: Satin
Blade Edge: Plain
Handle Material: G10 
Handle Color: Black and Yellow
Locking Mechanism: Compression
Pocket Clip: Titanium (Tip-Up, Left/Right Carry)
Model Number: C217GPSF
Weight: 4.2 oz.
Made in Taiwan
---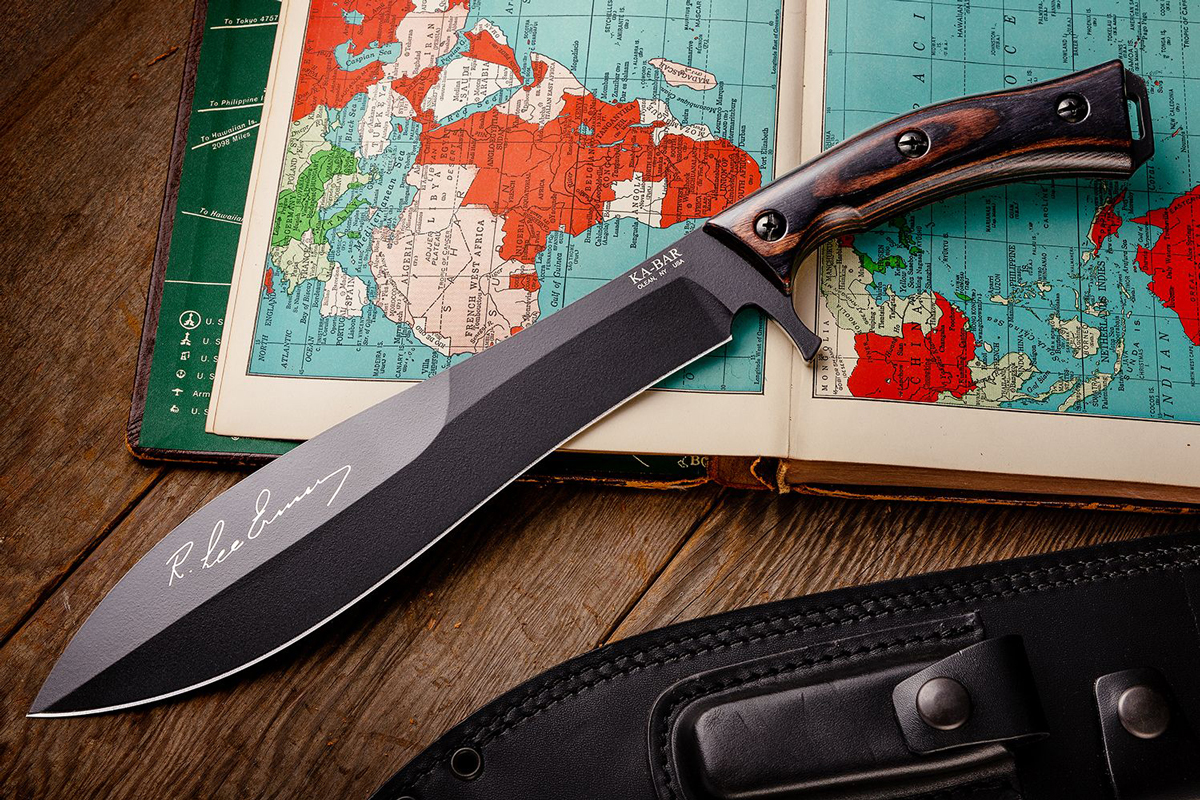 Inspired in part by Military-issued Bolo knives, this capable chopper is the last knife designed by R. Lee Ermey—also known as "The Gunny"—before his passing in 2018. Even though the blade measures almost 10 inches long, the dramatic swedge at the tip helps balance that reach, giving it a quick and agile feel in use. Make no mistake, though, this is no mere machete: made from robust 1095 Cro-Van steel, it's got enough gravity to do some serious chopping, and a comfortable stabilized wood handle to help absorb heavy impacts.
Blade Length: 9.75″
Overall Length: 15.31″
Blade Material: 1095 Cro-Van Steel
Blade Thickness: 0.187″
Blade Hardness: 56-58
Blade Style: Spear Point
Blade Grind: Flat
Handle Material: Webb Wood
Sheath Material: Leather
Weight: 15.02 oz.
Made in the USA
---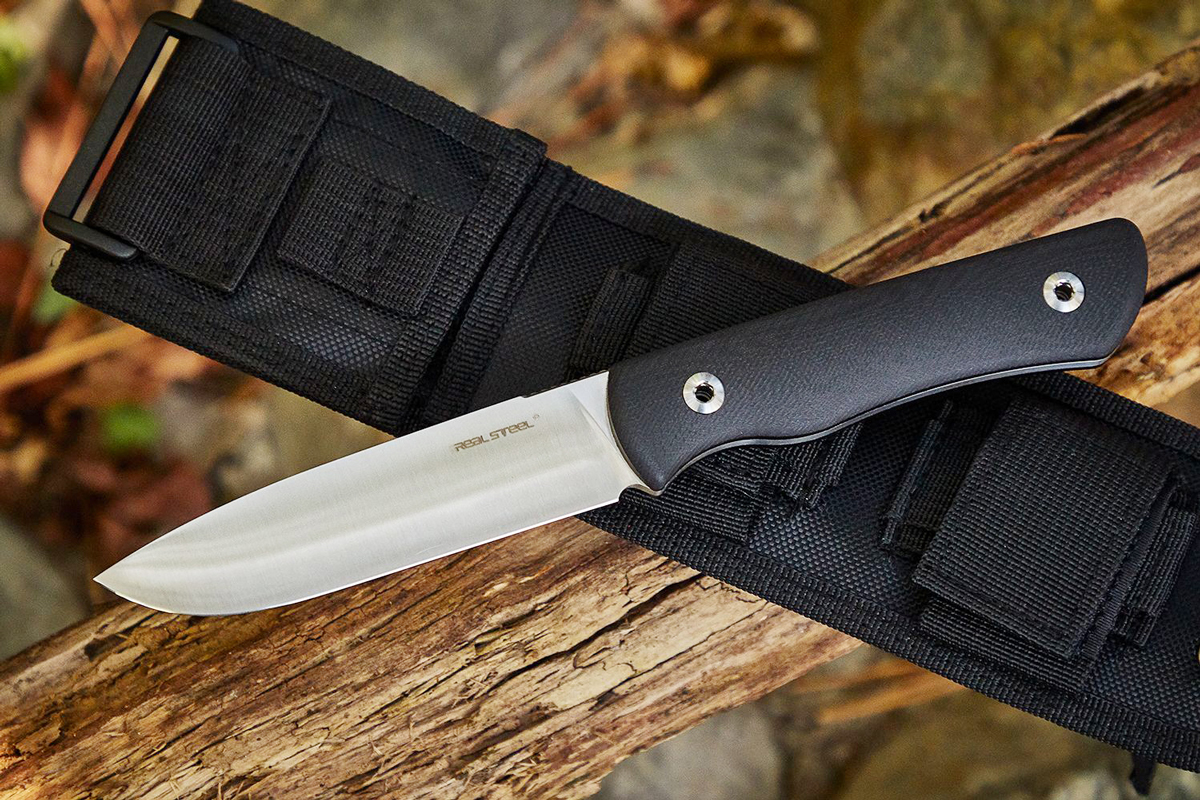 Whether you're looking for a convex, flat, or Scandi-ground bushcraft knife, Real Steel has a high-value option that will exceed your expectations. Fully contoured handles make it easy to bear down into a cut no matter what grip you're using, and quality materials (14C28N or D2 blade steel, G10 or Micarta handle scales) make these knives an excellent choice whether you're new to the hobby or just want an affordable outdoors knife that doesn't skip the important details.
Blade Length: 4.53″
Cutting Edge: 4.41″
Handle Length: 4.84″
Overall Length: 9.41″
Blade Material: Sandvik 14C28N Stainless Steel
Blade Thickness: 0.17″
Blade Style: Satin
Blade Grind: Convex
Blade Finish: Satin
Handle Material: Black G10
Handle Thickness: 0.80″
Sheath Material: Nylon & Kydex
Weight: 6.8 oz.
Made in China
---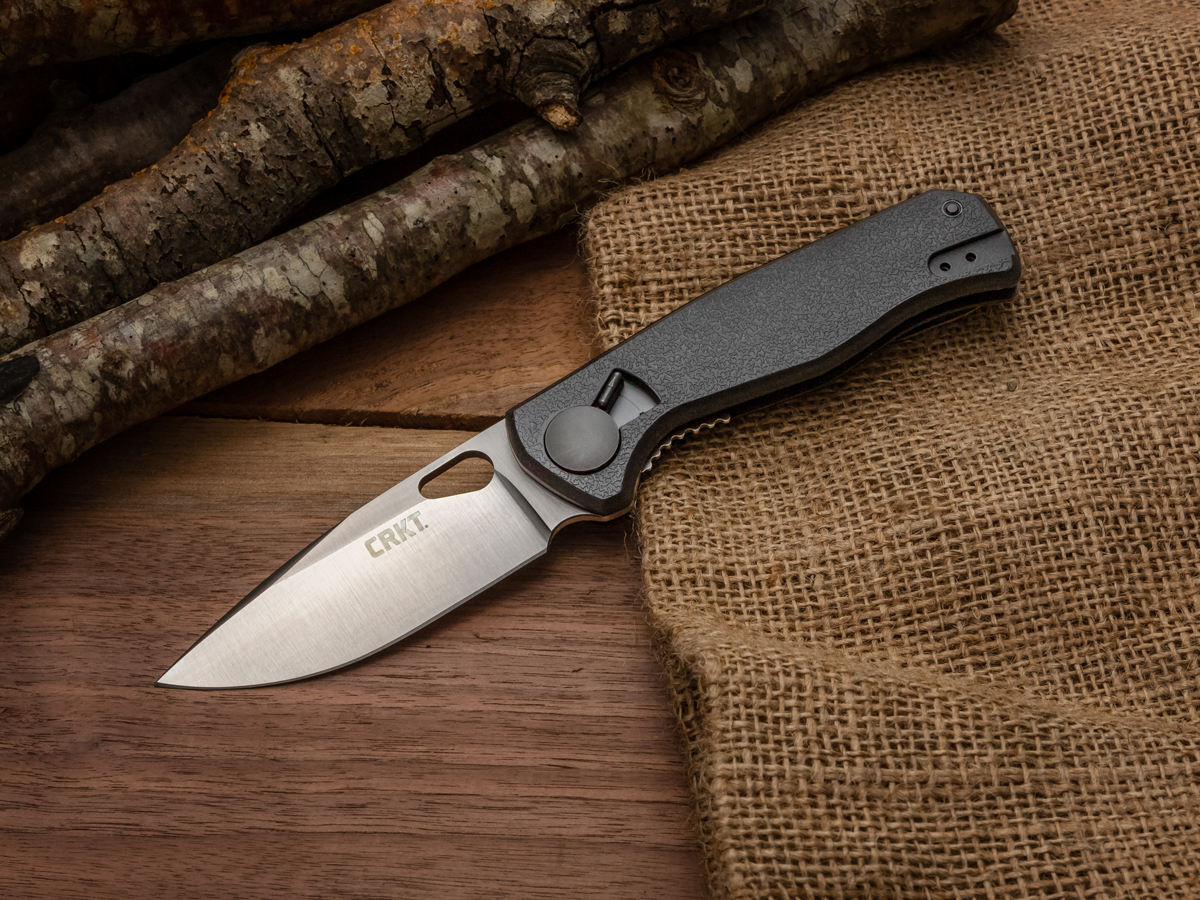 Designed by Jesper Voxnaes to take on the wild Scandanavian forest outside his home in Loegstrup, Denmark, the HVAS folder is beautiful in its simplicity. Its comfortable GFN handle should accommodate any hand, and its straightforward 3.3-inch drop point blade is well-suited for virtually any cutting task. Best of all, since this knife features CRKT's Fieldstrip tech, you can treat this knife with impunity: no matter how dirty the job, you can take it apart, clean it, and put it back together in a flash, no tools required. 
Blade Length: 3.339″
Closed Length: 4.525″
Overall Length: 7.875″
Blade Steel: 1.4116 Stainless Steel
Blade Thickness: 0.126″
Blade Style: Drop Point
Blade Finish: Satin
Handle Material: Glass Filled Nylon
Locking Mechanism: Liner Lock
Pocket Clip: Deep Carry Stainless Steel (Tip-Up, Right/Left Carry)
Weight: 3.7 oz.
Designer: Jesper Voxnaes
Made in Taiwan
---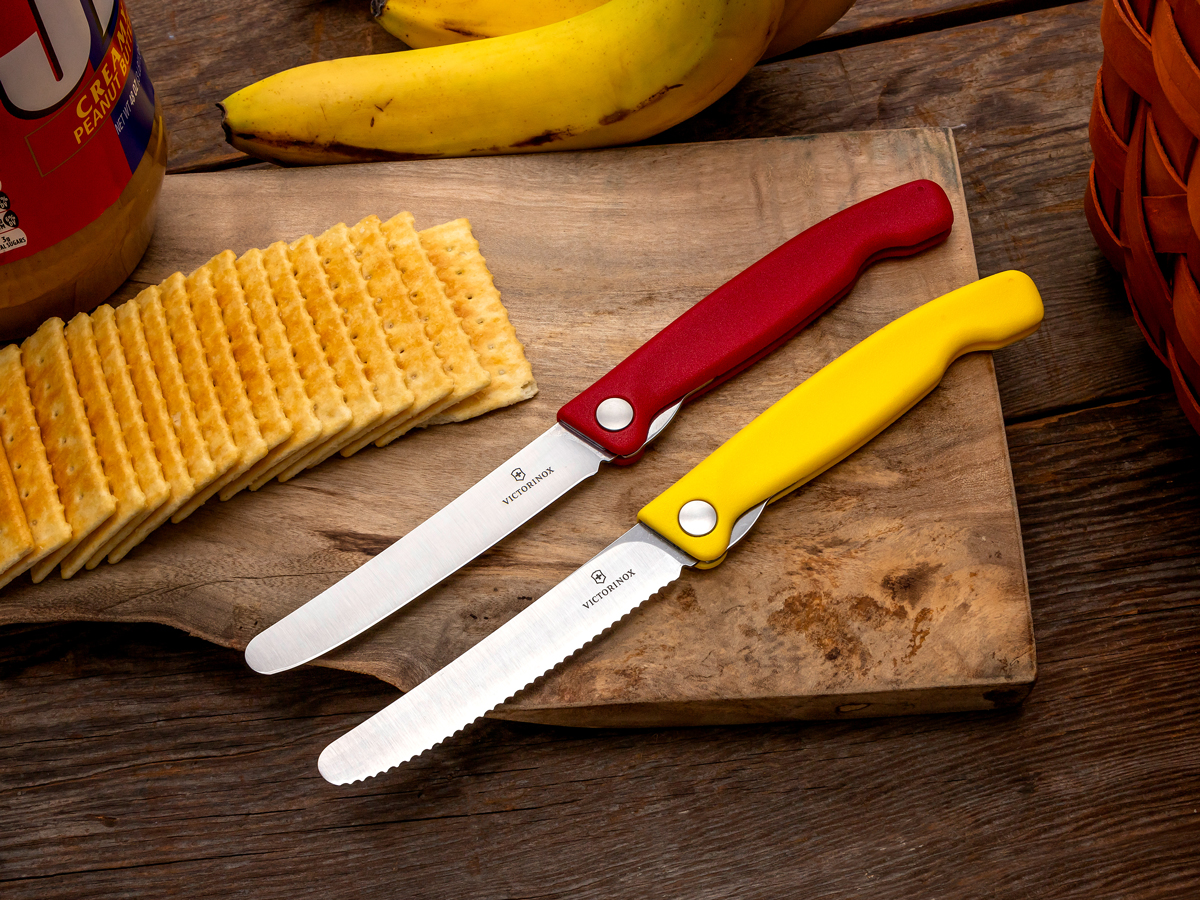 Victorinox paring knives are something of a cult classic—everyone from professional chefs to everyday cooks swears by them! These all-new folding versions take the ultra-thin, ultra-affordable design of the original and make it easy to take anywhere. Perfect for a picnic, or as an ultralight kitchen knife for a backpacking trip, the Folding Paring knife features a 4.3-inch blade—available in fully serrated or plain edge—a synthetic handle, and a sturdy liner lock.
Blade Length: 109 mm | 4.3 inches
Handle Material: Red Polypropylene
Weight: 1.5 ounces
Made in Switzerland
---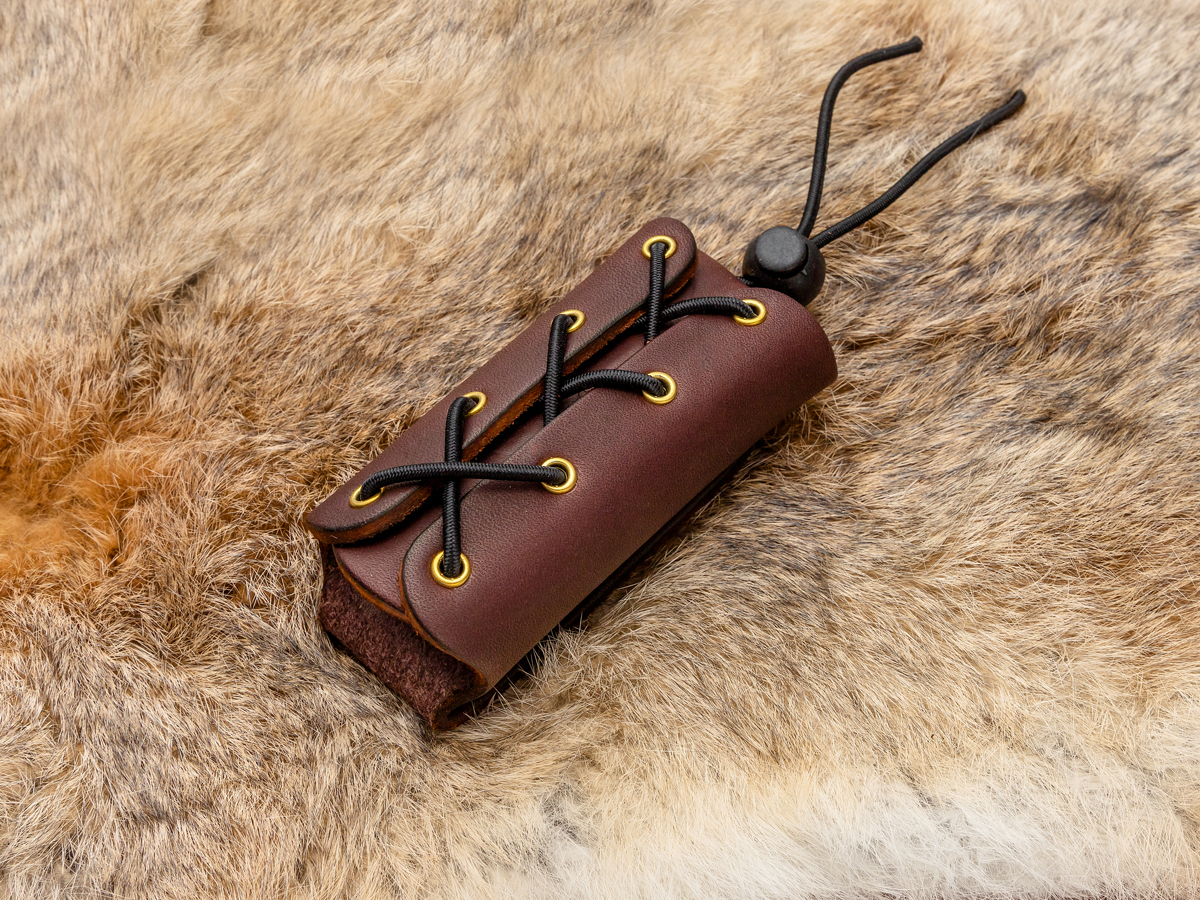 When it comes to making sheaths that are both beautiful and highly functional, JRE Industries is one of the best in the business. These multitool sheaths are handsome enough to want to show off, with a number of thoughtful features that set them apart. An adjustable elastic cord on the front allows the sheath to expand and contract for a truly perfect fit, the leather construction is reinforced with a Kydex strip that is sized to fit your MOLLE gear, and the belt loop snaps in place so you don't have to take your belt off to mount the sheath.