We know, we know…you've been waiting all week to see these custom beauties! Luckily, the wait is over. You'll see some custom staples in this list (Hinderer always makes a great addition), but also a production knife feature of a KnifeCenter Exclusive Spyderco. What else is there? Scroll to find out!
KnifeCenter is the original and largest online catalog of cutlery, and that includes the best custom knives from some of the most well known knifemakers in the world.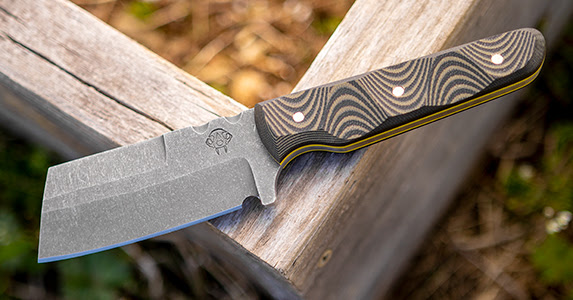 Another shipment from Stray Cat Knives brings us a bunch of fixed blades built for the tough, nitty-gritty jobs you encounter on a daily basis. We love the unique look Steven Jensen always delivers. Whether you need a new tactical blade, camp knife, or especially a neck knife, we've got you covered.
New Rick Hinderer Accessories and Pens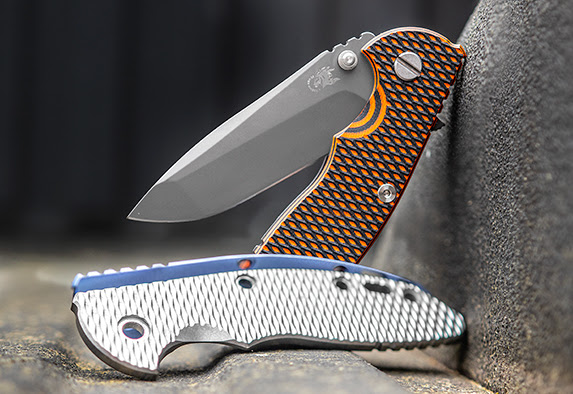 The modular nature of Rick Hinderer's knives means that you can always configure yours to be exactly what you want, even if it didn't come that way from the factory. That's why we stock all sorts of accessories, including these new pens and handle scales that will totally transform your favorite EDC knife into a complete kit that is truly your own.
New RMJ Tactical Leather Sheaths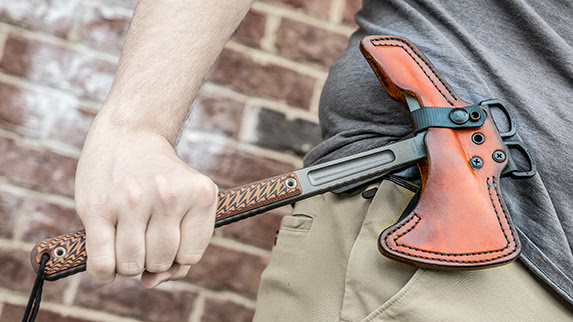 Transform the look of your tactical tomahawk or fixed blade and turn it into a wilderness survival tool with the simple addition of a leather sheath from Chattanooga Leatherworks. These guys build the sheaths not only for RMJ Tactical, but Spartan Blades and Les George. Having one of these high quality sheaths means you own a top-notch piece.

For our money, there isn't a better out-the-front automatic on the market than a Tony Marfione-designed Microtech knife. They are the industry standard in more ways than one, and the best advice we can give you is to get one while you can!
Kosie and Willem WF Steenkamp Knives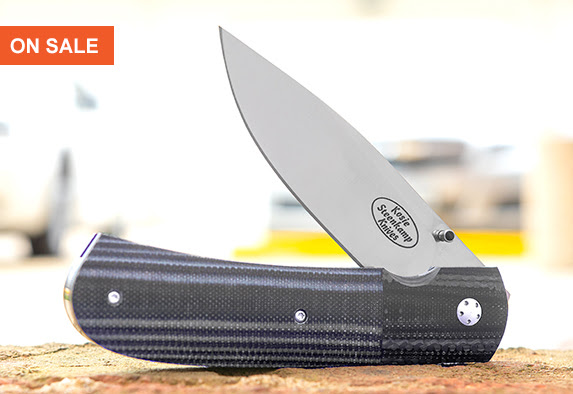 These two brothers make totally different types of knives, but they all have one thing in common: quality. Kosie prefers making smooth looking, smooth functioning EDC knives. Willem is the more tactical of the two, preferring flippers and bearings on his versatile knives. While our stock lasts, we're putting them on sale to entice you into buying one of these amazing handmade South African folders.
Fodale Knives Orion Flipper – Only $250!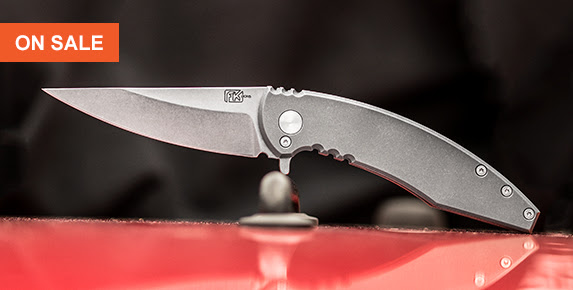 We honestly can't go any lower than this, so we'll let the price do most of the talking. CPM-S35VN, full titanium handles, and a versatile knife design make the Orion shine in both EDC and last-ditch tactical arenas. At this price for USA-made quality, it is simply unmatched.
KnifeCenter Exclusive Spyderco Pakkawood Dragonfly 2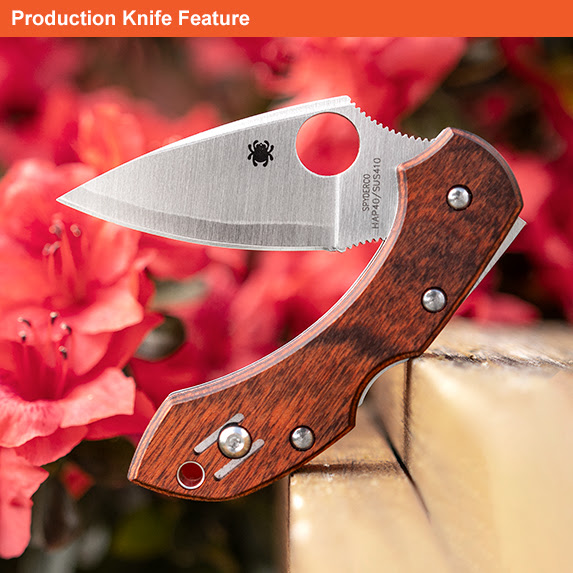 The next Pakkawood Spyderco model has finally arrived and should definitely be in consideration for your next EDC piece or money clip knife. It's about as small as we'd go in a typical utility knife, and its combination of a useful leaf blade, ergonomic handle design, and wire clip make it one of our favorite daily carry companions.
Here's what we've got in the pipeline: a pair of Marfione Custom Socoms, Engraved Thumpers from RMJ, and some way out, way cool pieces from Chuck Gedraitis. We get new Customs and Mid-Techs in every day, so please email us at support@knifecenter.com with any inquiries. Let us know what you'd like to see next!