This is it: Cyber Monday is here and the biggest sale of the year is underway. We've marked down over six thousand items – no kidding! Click here to check out all the deals (six thousand, one hundred, and seventy-nine of them, to be exact), and read on to see today's 24-hour BFD doorbuster sale.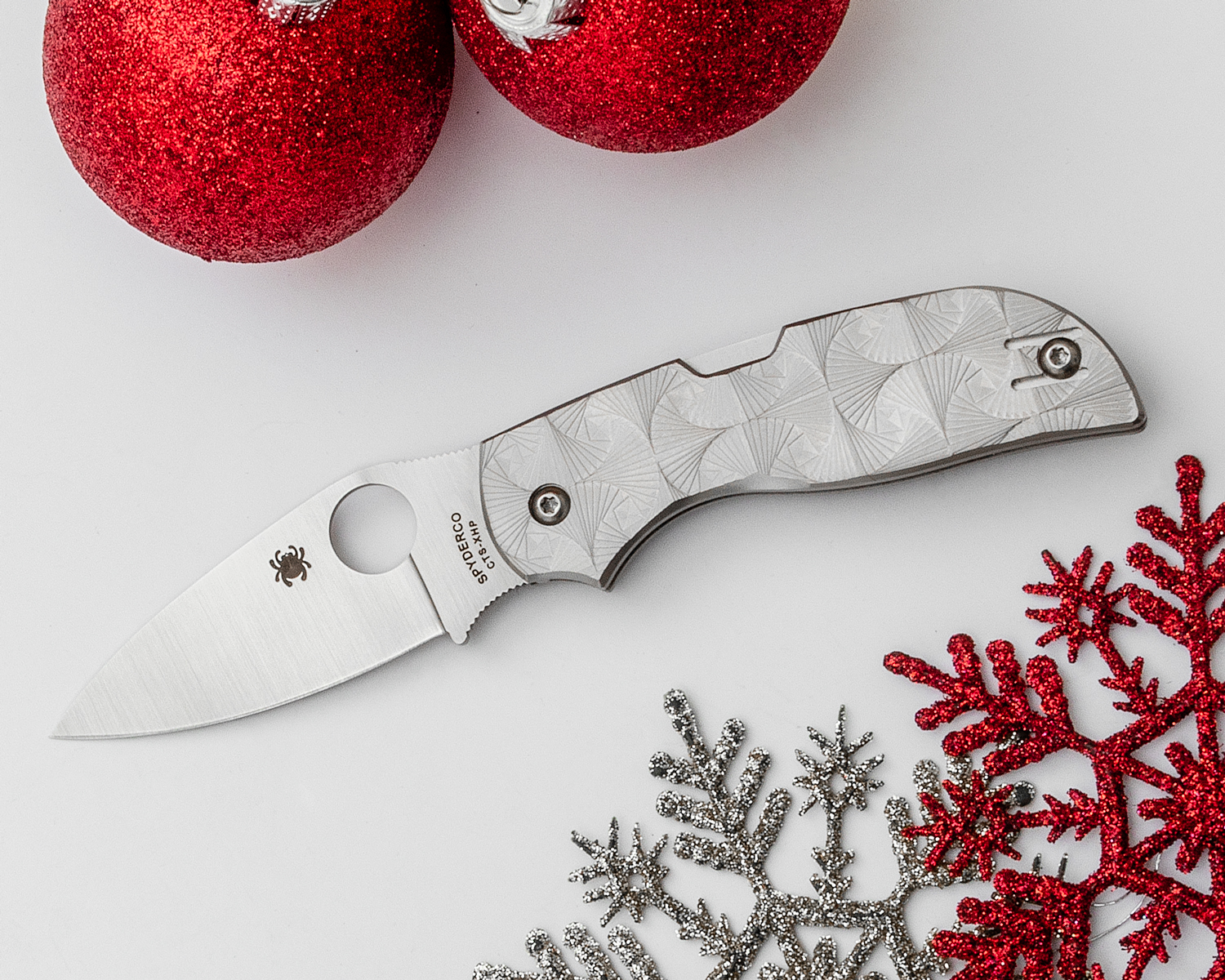 Today only, you can get the Spyderco Chaparral Stepped Titanium for just $174.95! This deal is good for 24 hours, or until we sell out – whichever happens first.
The Chaparral is an EDC champion, designed for cutting performance and built for good looks. The Chaparral platform showcases Spyderco's ability to work with different handle materials. Each variant has the same mid back lock, ultra slicy 2.75" CTS-XHP blade, and discreet wire clip, but the one on sale today has intricately machined solid titanium handles. The "stepped" pattern is more than a little hypnotizing, and it also adds some nice grippy texture to the metal handles. 
The blade stock is just 2mm thick, which truly makes the Chaparral an elite slicer. The blade steel, CTS-XHP, offers outstanding edge retention and isn't too challenging to sharpen. And because the finger choil allows for full-fingered control over the blade, it feels much bigger in use than it does in your pocket. Even without the price cut, the Spyderco Chaparral is a KnifeCenter staff favorite, so don't sleep on this special price!