How about some early Cyber Monday deals for this week's roundup? Everything below is currently on sale at KnifeCenter.com for a limited time. Everything from classics like the Buck 110 and Marble's Woodcraft to new contenders like the Cold Steel AD-10 and the Ontario Bushcraft Machete and more.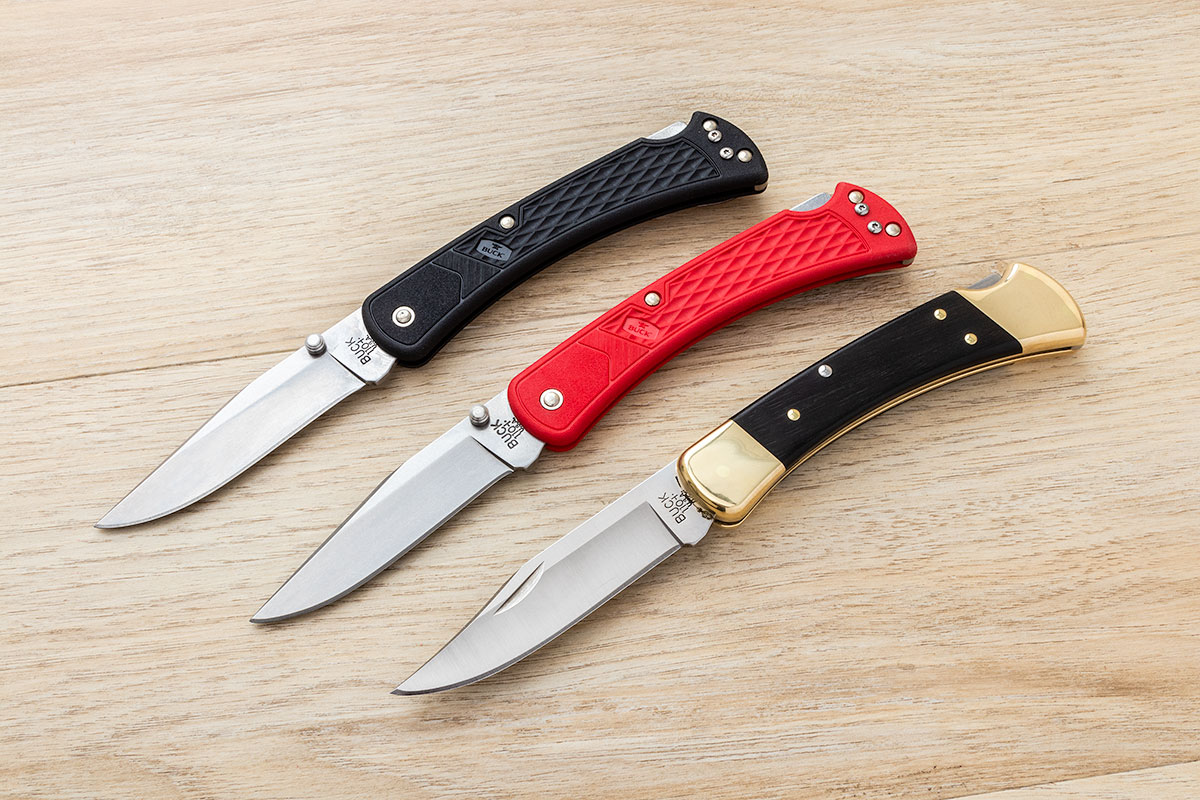 What could be more classic than the Buck 110? At under $40, this knife would make the perfect gift for the old-timers who need a new blade and for the young bucks that you want to make sure start off on the right track. If the traditional model isn't your thing, be sure to check out the SLIM variants sporting thumb studs, pocket clips, and upgrades like Micarta or G10 handles and S30V steel.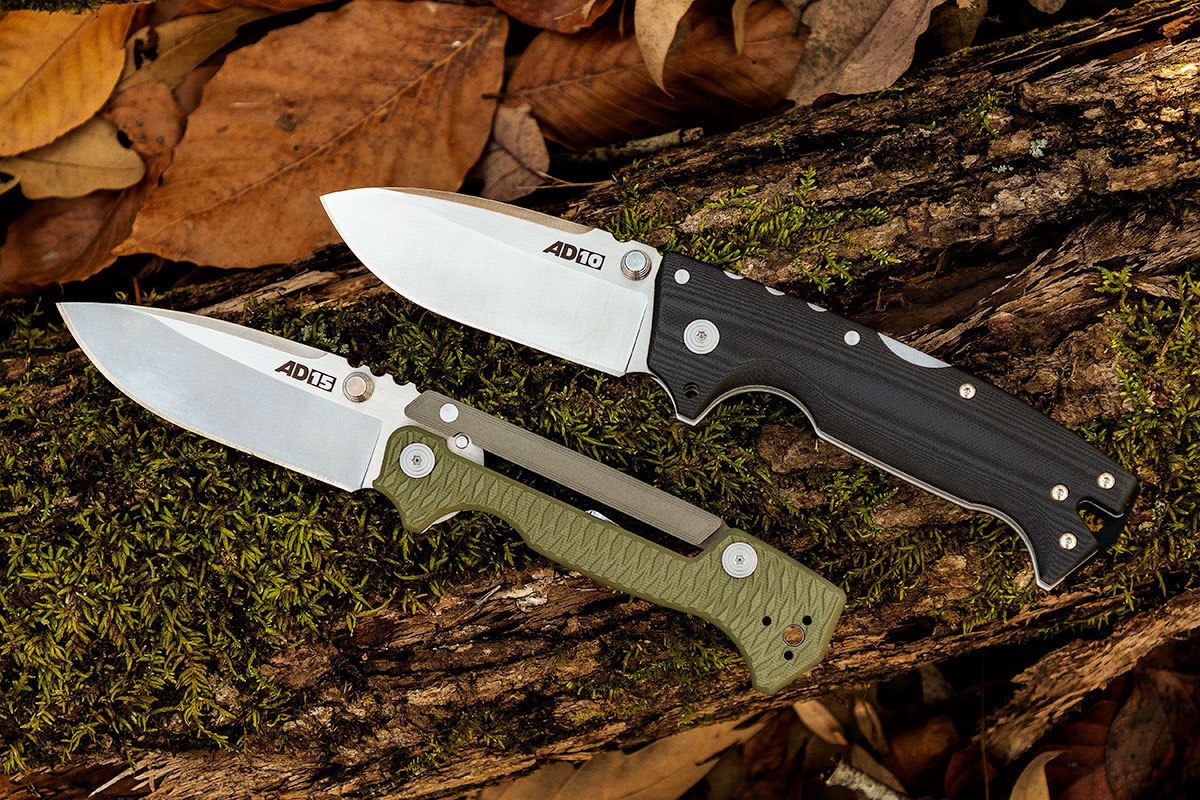 The AD series folders are some of the most awesomely brutish designs Cold Steel has ever released (which is saying something!) but there is a sophistication to them as well. Andrew Demko's innovative Scorpion Lock secures the blade of the AD-15, while his tried-and-true Tri-Ad lock provides a solid foundation for the AD-10. We especially love the contoured G10 of that knife which has ergonomics to die for. Both blades feature strong S35VN blades that are ready for anything.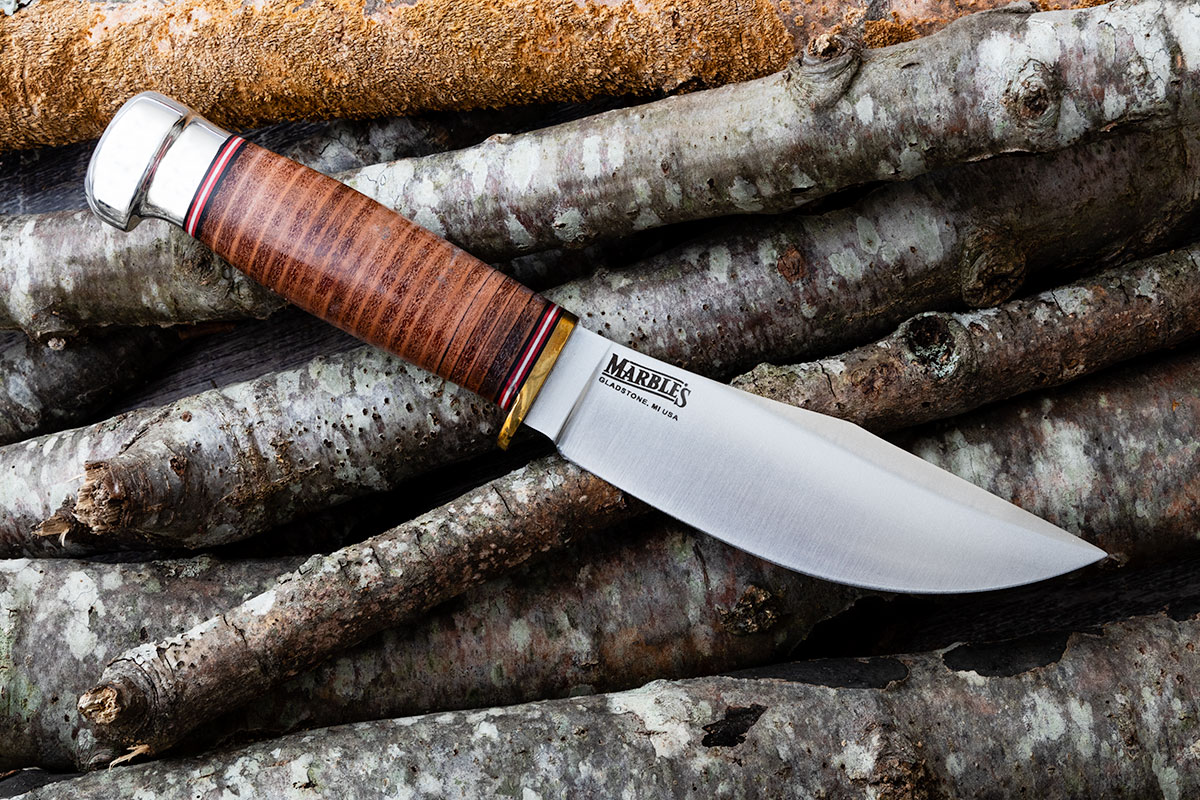 One of the classic hunting knives of yore is back! Designed by Webster L. Marble in Michigan's Upper Peninsula in the early 1890's, these 100th Anniversary Editions are still built in the same backwoods that he once roamed. This is the knife he used to hunt, fish, camp, and enjoy the ruggedly beautiful wilderness. The stacked leather handle looks utterly fantastic and the convex ground A2 blade backs up the good looks with sharp and durable performance.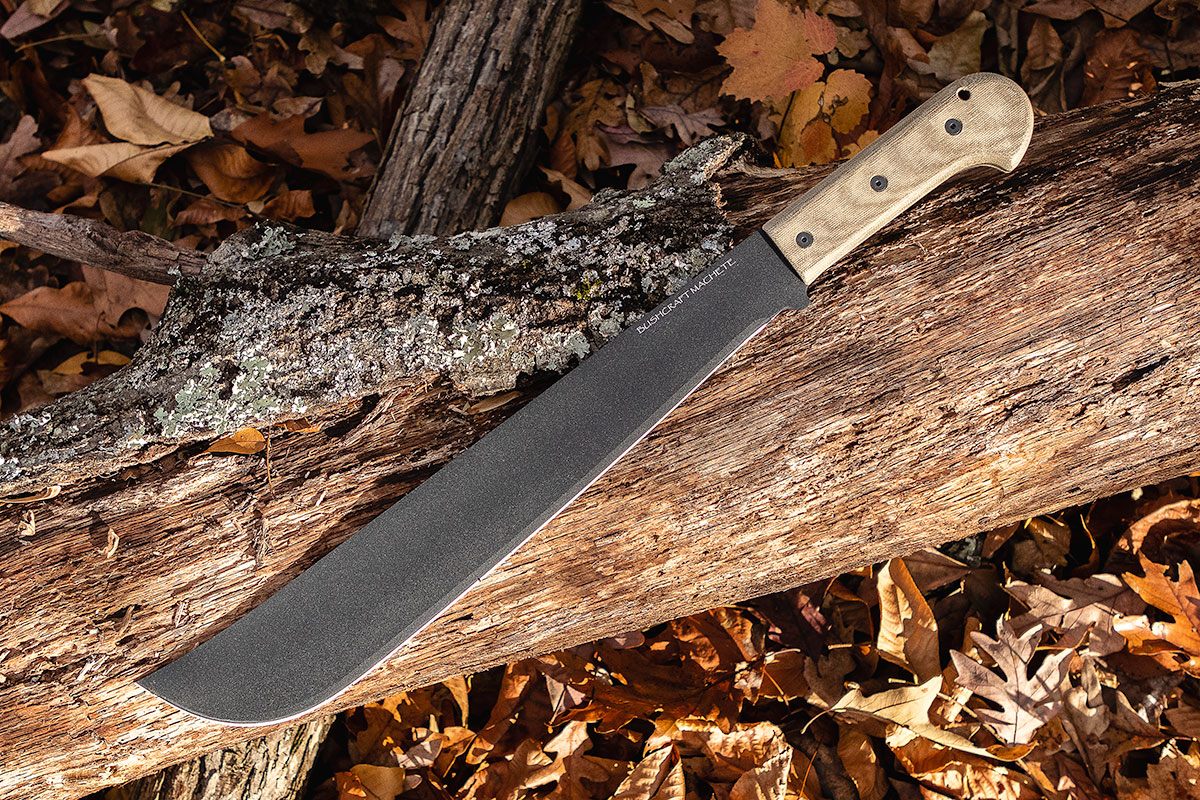 A solid machete may be the best survival tool ever created. At sixteen inches long, the blade of the Ontario Bushcraft Machete has enough reach to tackle big work, and the 5160 steel ensures the toughness to stand up to whatever you can throw at it. Micarta handles are a nice upgrade over simpler machete models, offering superb grip to complete this capable tool.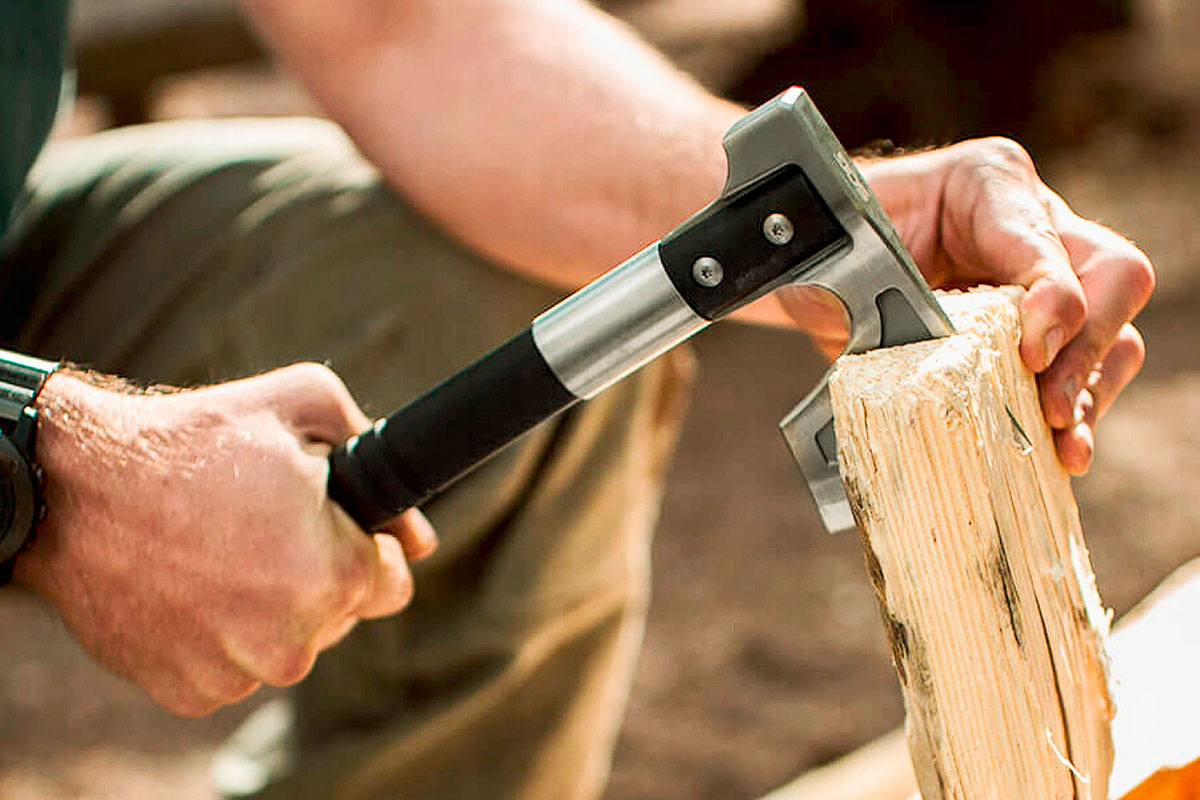 Get ready to abuse the snot out of this durable and compact hatchet. SOG designed this tool specifically for hard use, so hammering and chopping won't present any issues. Great for camping and hiking, its size and weight mean that it can easily be transported and put to work anywhere.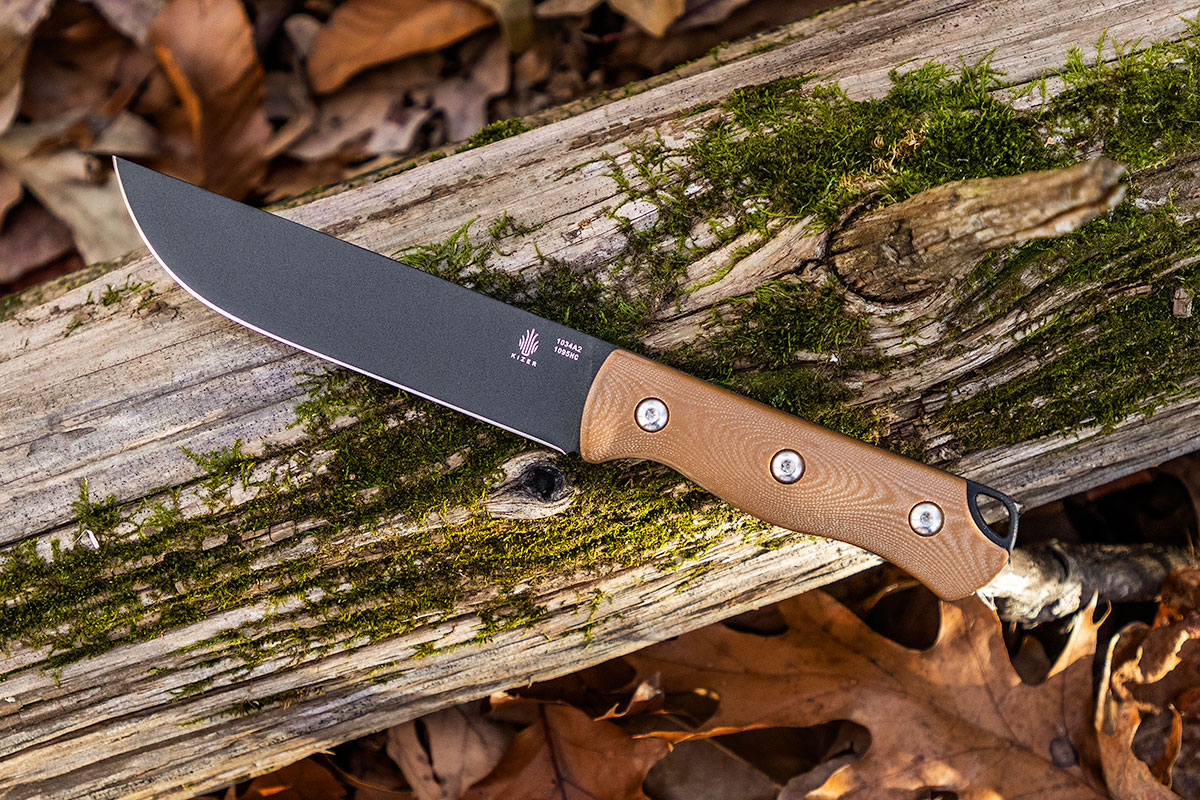 Go back to basics with the Kizer GTI Bush Knife designed by Justin Gingrich of Ranger Knives fame. The straight-backed, full-flat ground blade is perfect for hard cutting, wood splitting, and game preparation. The G10 handles are contoured for comfort, especially for those with smaller hands, and the included Kydex sheath offers the utmost security so that you never lose your blade.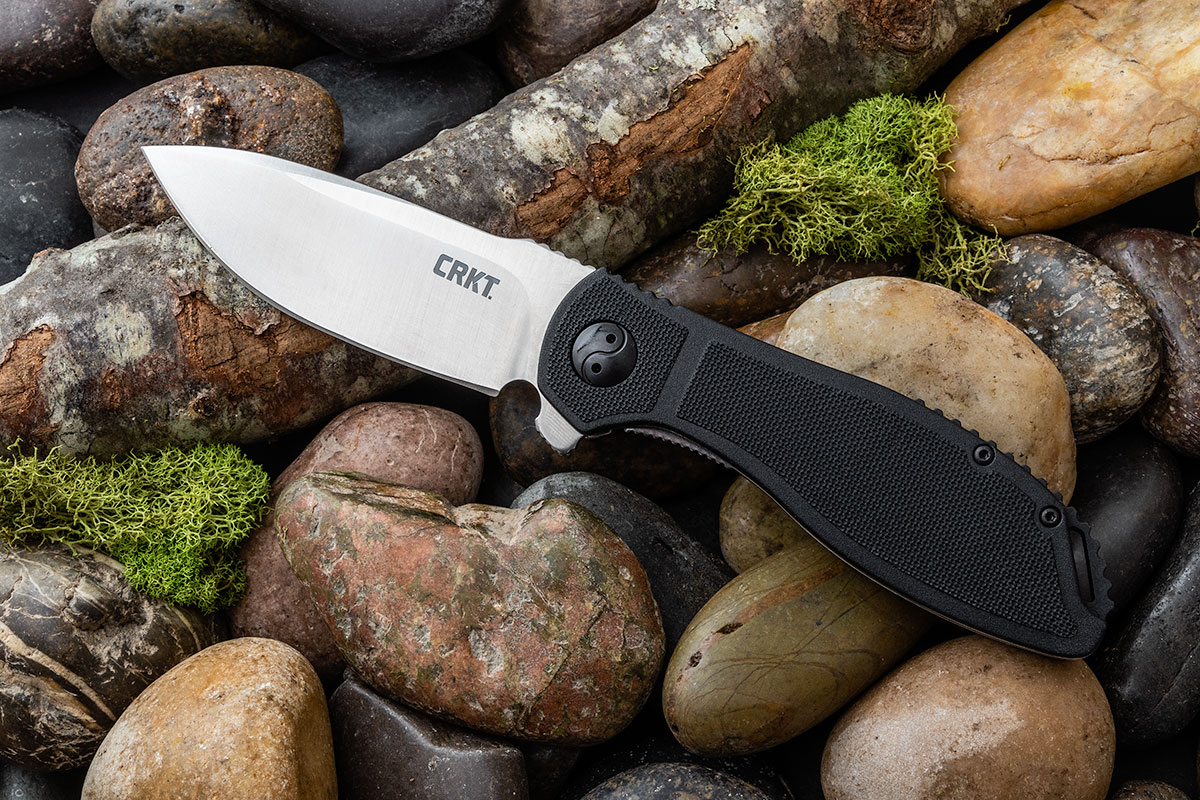 Ken Onion is known for producing some wildly creative designs, but the Prowess is a stripped down, rugged knife that is great for camping or hunting. Still instantly recognizable as one of his creations, it feels good in the hand, opens fast thanks to IKBS, is lightweight and nearly indestructible, and being a CRKT, is well-made at a great price.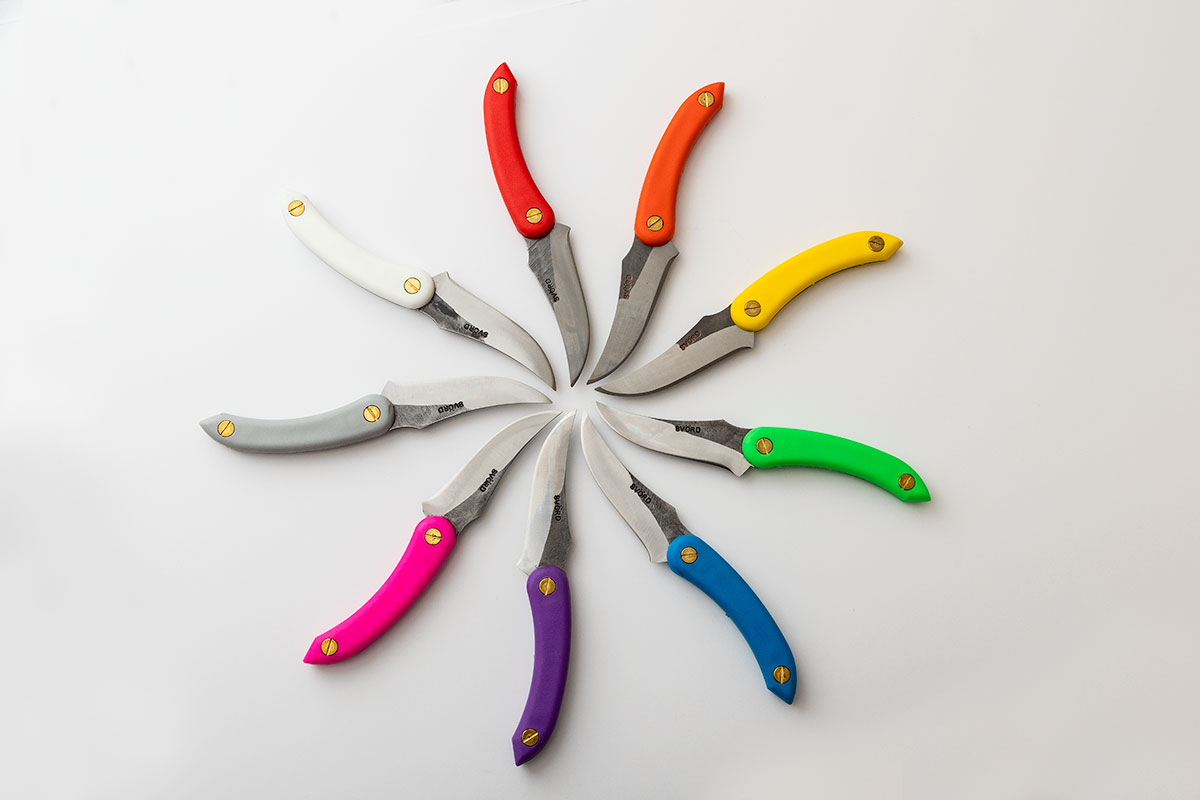 For those who love Svord's Peasant knives but want a beefier, more exotic blade, we recommend the Amerikiwi. This fixed blade has the same polypropylene handles as the Peasant in a wide variety of color options, and the 15N20 high carbon steel blade's convex edge is razor sharp and ready to make aggressive cuts. We think Bryan Baker nailed this design, and we're pretty sure you'll agree once you get one in your hand.