Elevate your lifestyle at the KnifeCenter with a great variety of luxury items. While it's always fun to buy gifts for your friends and family, the holidays can be a little stressful and you usually end up putting yourself second (or third…or fourth…). Why not switch things up this year and treat yourself? From the finest shaving supplies to gentleman's EDC products, we have great items made to improve your quality of life.
We'll be featuring the best products to elevate your lifestyle regularly, starting with our collection of shaving and grooming products. The KnifeCenter offers the finest shaving implements, including German and French-made straight razors. We also have a great selection of safety razors, shave brushes, German manicure sets, and much more. Here are some of our favorites:

Merkur 3 Piece Polished Horn Handle Razor Shave Set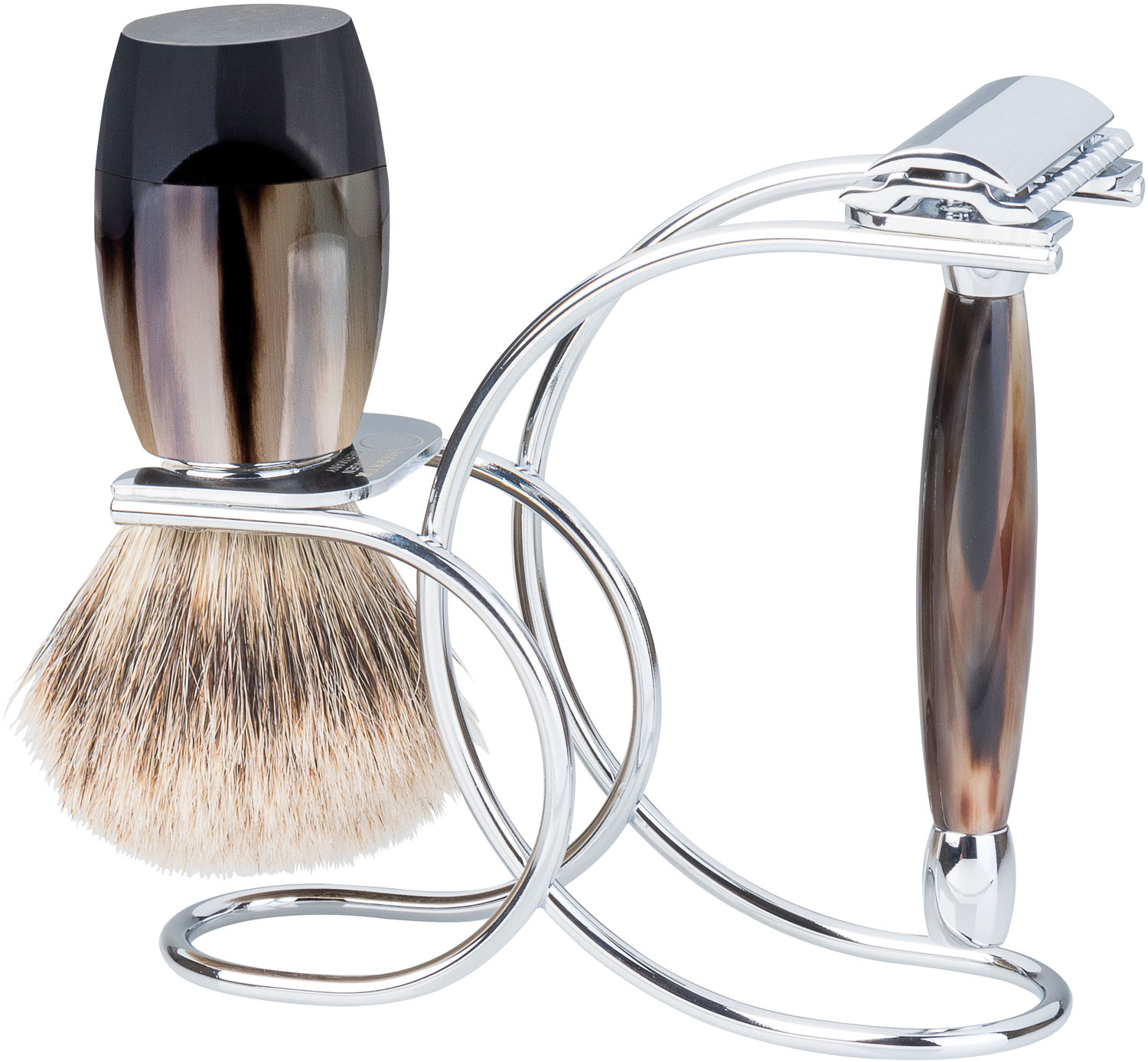 Merkur of Germany is easily one of the best names in the razor industry. This is grooming equipment that you won't ever have to replace. The quality is superb. This shave set includes a brush with a finely crafted African cow horn handle and genuine silvertip badger hair as well as a safety razor with a handsome buffalo horn handle.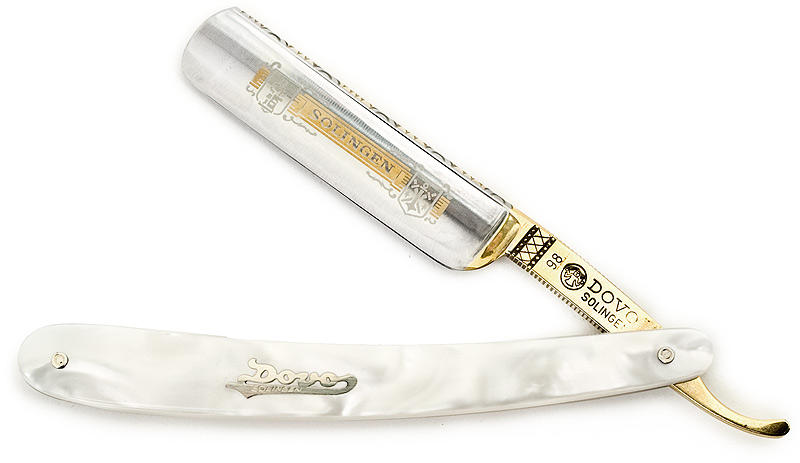 Why do DOVO's straight razors give you the best shave? Their blades are specially manufactured with fine, microscopic serrations that ensure you shave less often and achieve the cleanest and closest shave possible. DOVO is the best name in German grooming supplies, and this razor's embellished perlex handles wear that signature with pride. If you prefer the elegant look of natural wood scales or more traditionally styled razors, explore the rest of DOVO's straight razor collection.
Boker 4 Piece Deluxe Razor Shave Set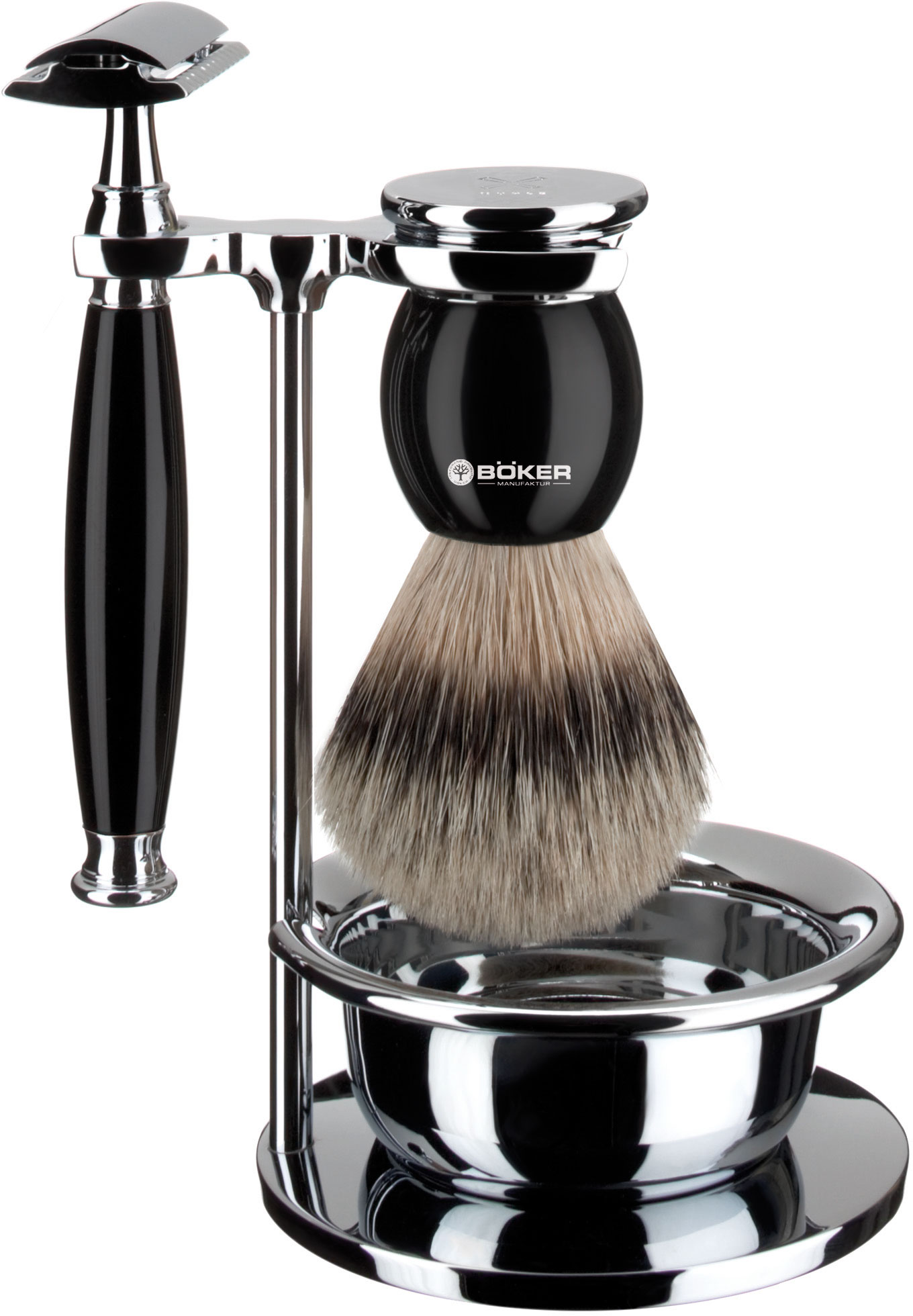 Boker's classic shaving stand kit features refined black and chrome elements, is produced entirely by hand, and comes with a traditional safety razor with an exchangeable blade. The brush gets you the softness of authentic badger hair encased in a black resin handle with nickel-plated parts. The stand allows you to hang the brush in a way that will keep the hairs from becoming loose in the base due to moisture. From the first dip to the last scrape, this set will give you the ultimate shaving experience.
Thiers-Issard Eagle Brand Straight Razor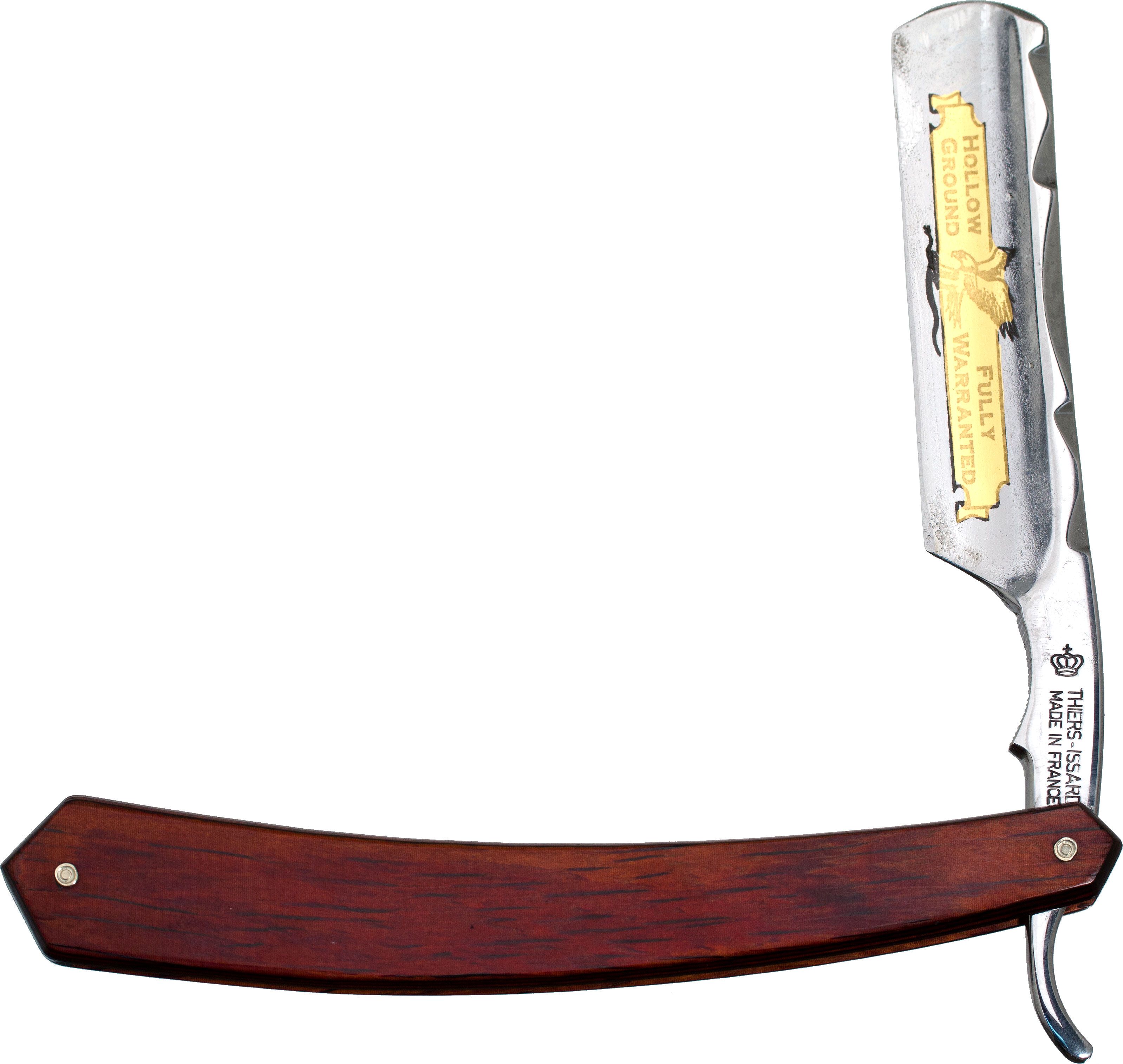 Thiers-Issard of France is one of the leading names in straight razors, specializing in handmade quality with the finest materials. This model stands out as a KnifeCenter favorite, and not just because the gold-leaf "Eagle" marking and spine file are exclusive to us in the USA. The red Stamina Wood handle makes this straight razor as beautiful as it is durable. KnifeCenter had the honor of being the first US importer of these fine razor products, so we can personally vouch for the premium quality and materials.

Tame your mane and mustache with one of our handmade combs. We have a wide variety of options that range from pocket hair combs to mid-tech multi-tool variants with added carabiners for your keychain. Here are some of our favorites:
Chicago Comb Model 1 Classic Comb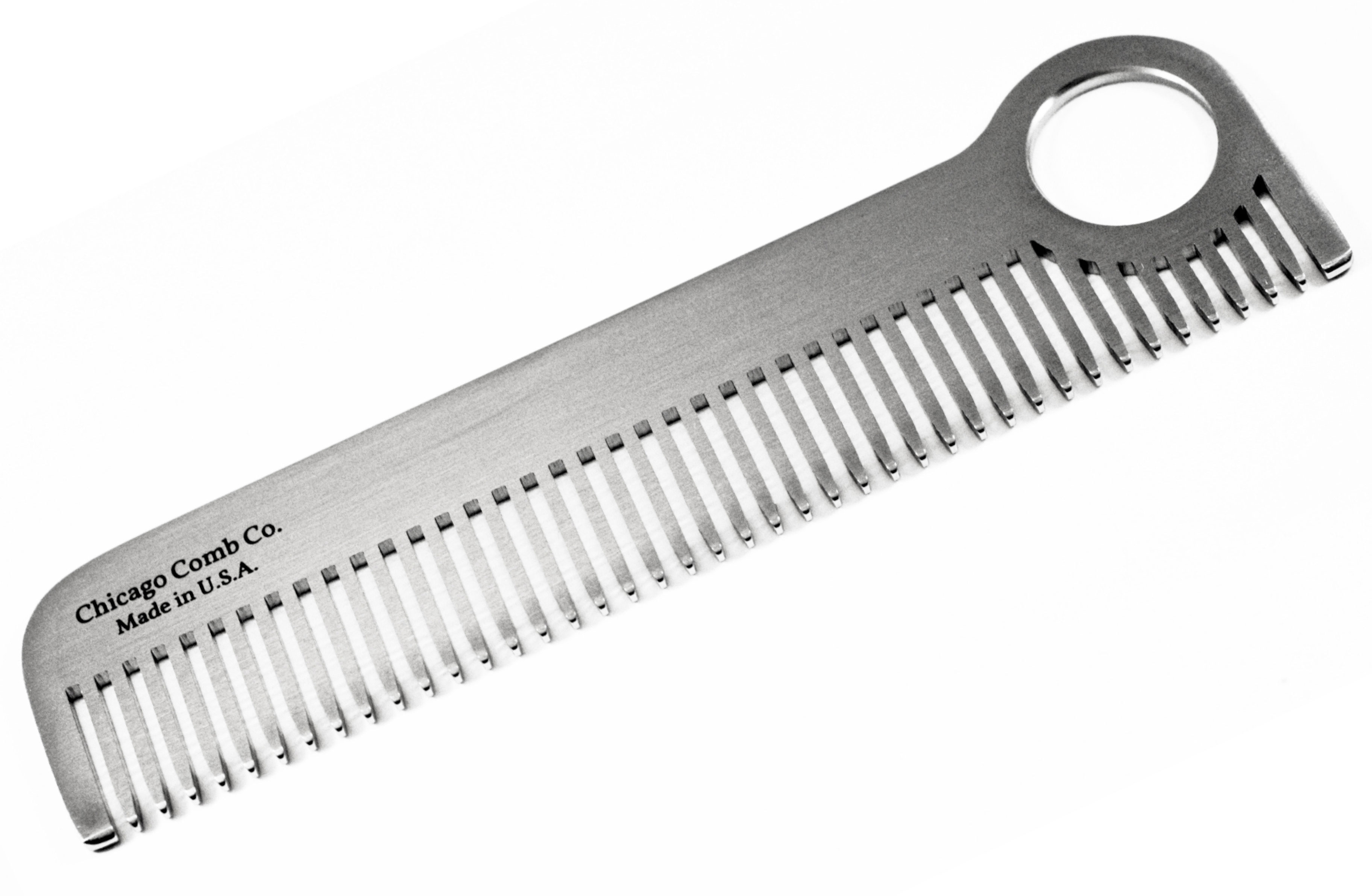 This medium tooth comb is laser-cut from stainless steel and hand-finished for comfortable daily use, making it an excellent addition to your gentleman's EDC rotation. This isn't just a single comb – this is an entire gift set that includes a top quality, handcrafted leather sheath specially designed for a perfect fit that hails from Chicago Comb's very own world-famous tannery.
DGT Gear Titanium Comb-Biner One-Piece Multi-Tool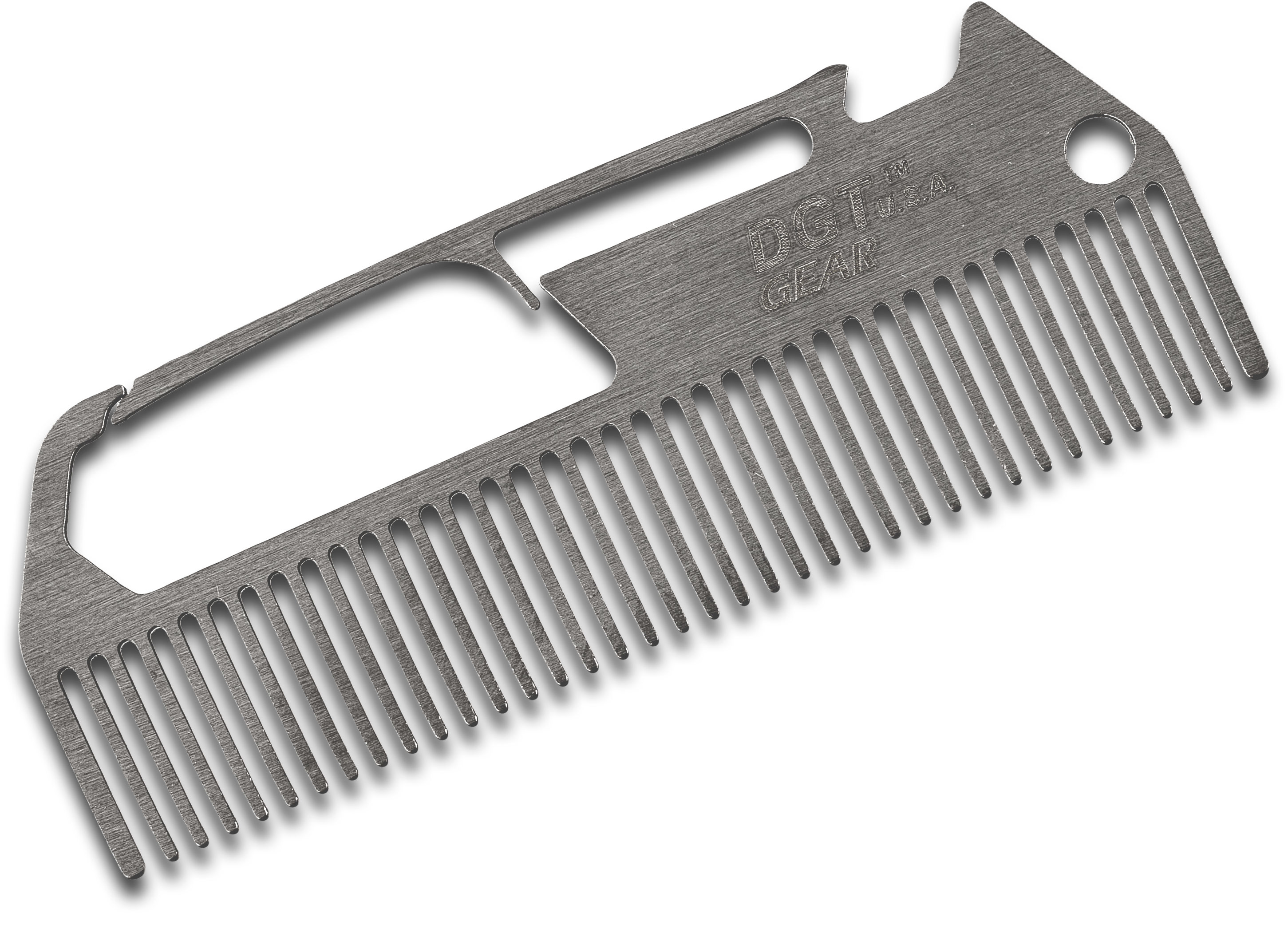 Remember the multi-tool comb we mentioned earlier? Here she is in all her glory. Darrel Ralph is a widely recognized knifemaker known for his tactical designs, so that alone should explain this comb's rugged aesthetic and unique finish. Darrel's goal for this comb was to allow gentleman's EDC users the chance to take away some bulk from their key ring. Instead of a comb, bottle opener and carabiner taking up precious pocket space, why not combine them into one useful tool? The sleek design is made of quality titanium and manufactured from start to finish in Darrel's shop in Dallas, Texas.
Kent Brushes 82T Handmade Men's Fine-Toothed Folding Pocket Comb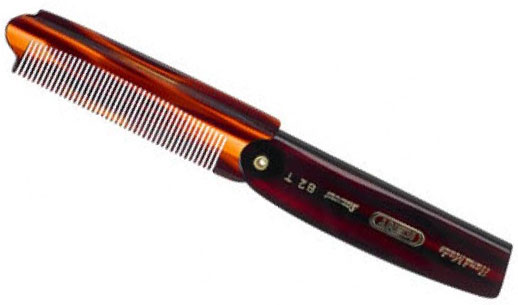 Howard Korn, our owner and CEO, carries one of these folding pocket combs every day. Needless to say, this fine-toothed accessory comes highly recommended. This folding comb is remarkably priced given the level of quality and impeccable standards put into its handcrafted, friction-fit frame. You don't have to take our word for it, the reviews tell it like it is. Check out our customer Rick's take on this handmade pocket comb:
"I used to think combs were combs. I felt the difference the first time I used a Kent comb. Excellent!"

Perfect for keeping close at the office or storing at your desk, these manicure sets feature everything you'll need in a toiletry bag other than a toothbrush and razor, all in one convenient package. If you find that frequent typing does a number on your nail tips or that the cold weather has left you with an unfortunate amount of gnarly hangnails, make sure you keep a premium manicure set nearby to keep your cuticles in line.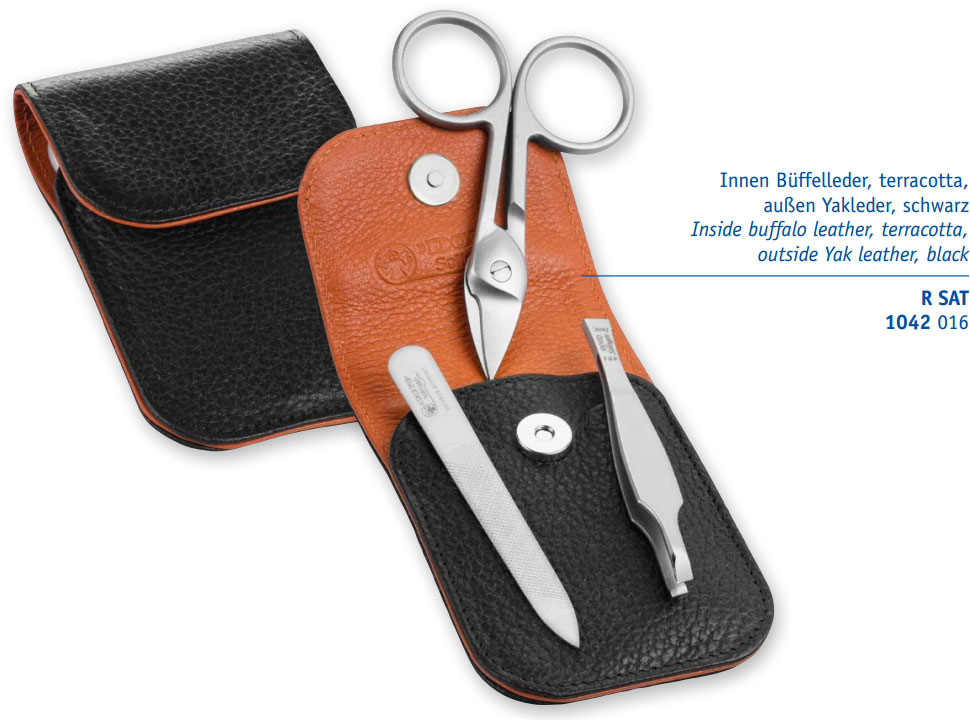 Just like their shaving products, DOVO's manicure sets are the finest instruments in the world for personal care. Encased in an attractive and water-resistant yak and buffalo leather case that was cured in Germany the old fashioned way, you'll find a pair of curved cuticle scissors, a nail file, and tweezers. Having this case in your car or at your bedside will help keep nails in check with style. This is also a great gift option if you're looking for a stocking stuffer for your wife, daughter, or sister.
DOVO 5 Piece Manicure Set in Black Leather Case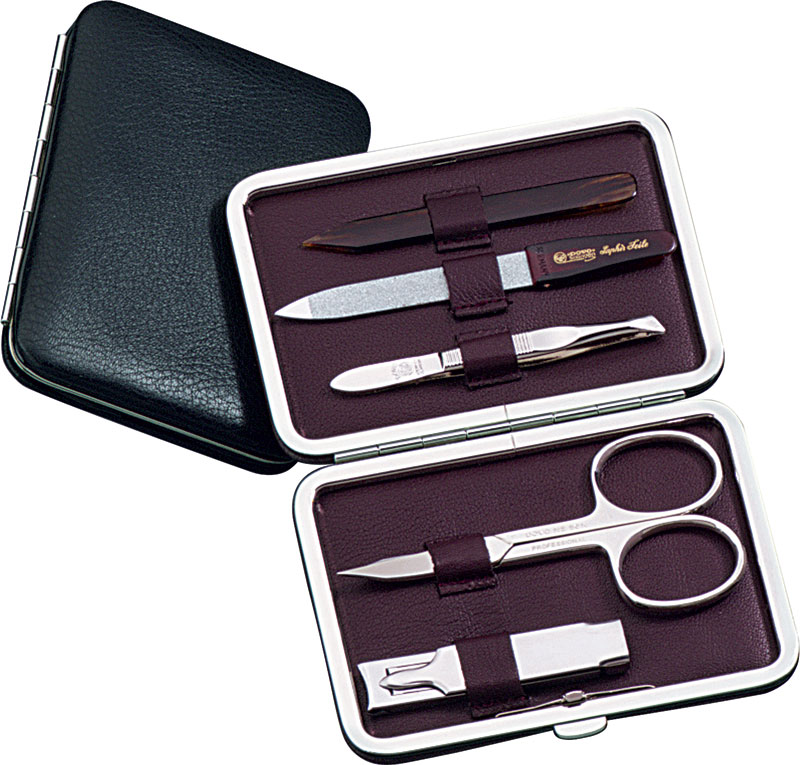 This manicure set comes with the same tools as the three-piece option above but adds a pair of clippers, a cuticle pusher, and an upgraded metal framed black leather case with a clasp fastening. This is a very elegant set of the finest tools and the hard case makes it easier to carry.
Sometimes elevating your lifestyle could be as simple as picking up a great pair of finger and toenail clippers. If you're looking for some high quality, durable options that will stay sharp, Concord Gentleman's Accessories has you covered. Dull clippers can sometimes cause you to accidentally cut below the line of the snip, leading to uncomfortably short nails trimmed to the quick. These Concord products are super sharp and virtually indestructible, so you don't have to worry about uneven cuts.

Camila 4.5" Black Head Remover

From the makers of the Kent brush that we featured earlier, Camila's blackhead remover is the perfect grooming tool for clearing darkened pores and removing unsightly blemishes.
Omega Italian Shave Soaps and Creams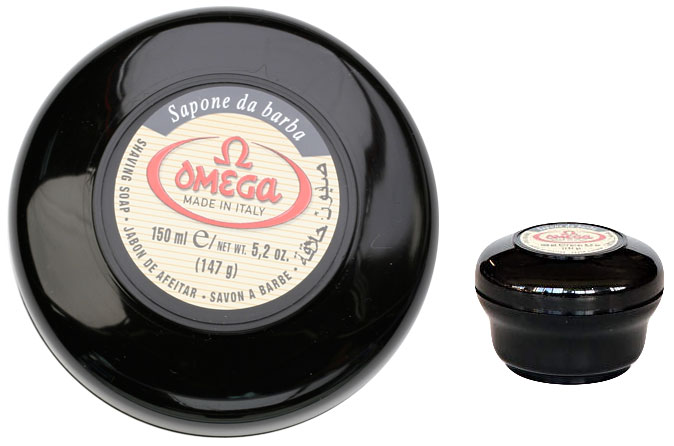 One of the most popular shaving soaps at KnifeCenter, Omega Shaving Gear's Italian-made eucalyptus oil shave soap is a tactile and olfactory treat that will keep your skin moisturized. This shaving soap will create a rich, luxurious lather that will keep skin from pulling uncomfortably while using your straight razor. For a creamier lather enriched with menthol, try the eucalyptus shaving cream – you'll only need a small amount to get a fantastically thick lather.
Taylor of Old Bond Street Jermyn Street Collection Luxury Aftershave Cream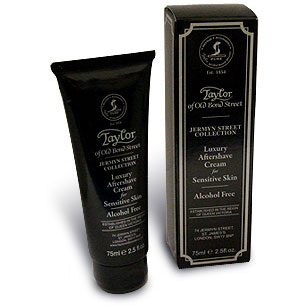 For those that may have more sensitive skin, round out your shaving routine with a luxury aftershave cream. The allergen-free fragrance and alcohol-free blend of moisturizers make this Taylor of Old Bond Street aftershave the perfect way to minimize pores after shaving and will keep beard dandruff to a minimum. For a variety of different aftershave scents and colognes, check out Taylor's entire collection.