We've already shown you some holiday gift ideas for tactical knife lovers, but now we've got eight more combat gifts that may be just right for the tactical knife fanatic on your shopping list. Take advantage of some of the best deals we have to offer on combat and tactical gear from great knife brands like Kershaw, Cold Steel, Zero Tolerance, and more! With only 13 shopping days 'til Christmas, you'll want to add this gear to your cart before it's too late.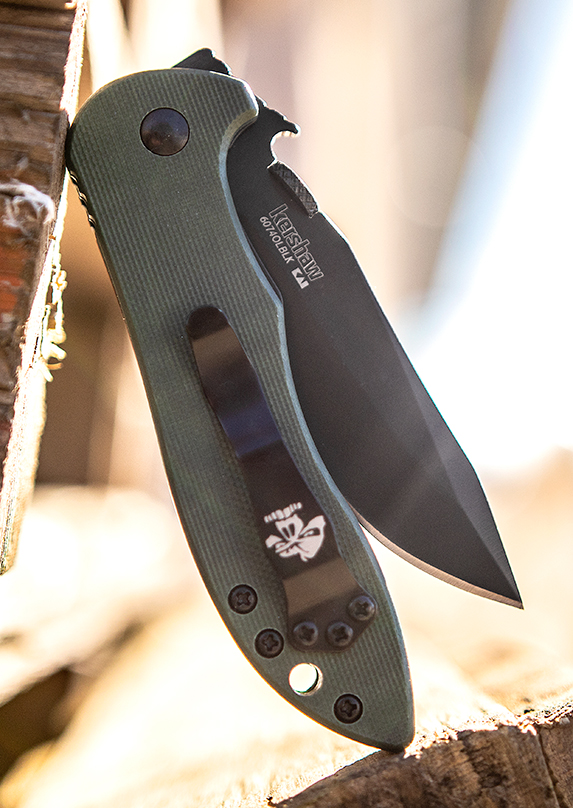 Kershaw Emerson CQC Series Folding Knives
Kershaw's CQC series translates Ernest Emerson's fiercely tactical designs into production models everybody can afford, which makes them great options for stocking stuffers this year. We've got every CQC model you need, including tactical kits with pens and unsharpened trainers. The hardest part about buying one of these knives will be choosing which of the five blade profiles you want.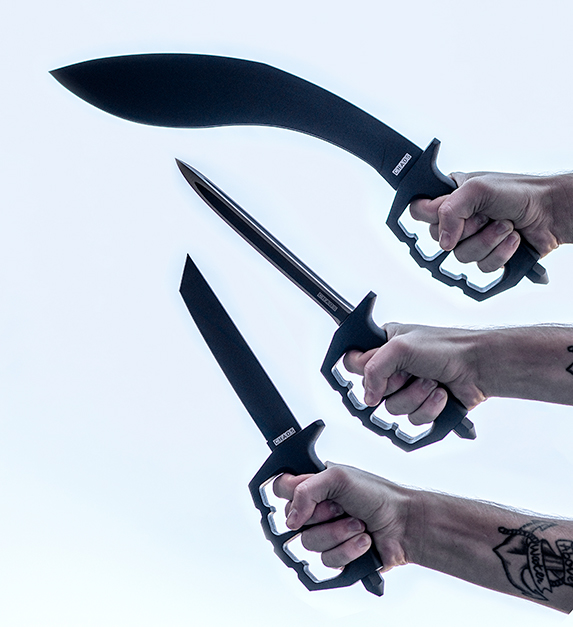 Cold Steel Chaos Fixed Blade 3-Pack
Cold Steel is known for making blades that are overbuilt and can take one heck of a beating. Inspired by some of the greatest fighting knives in history, their Chaos Series of fixed blades lives up to that legacy perfectly. Three times the Chaos, one great price – only $99.95 (shipped anywhere in the US) for three incredibly tough, high-performance knives. You can keep all three for yourself, divvy them out amongst your friends, or give the whole bundle to someone who is going to put that hard steel to work. This three-for-one deal saves you hundreds of dollars.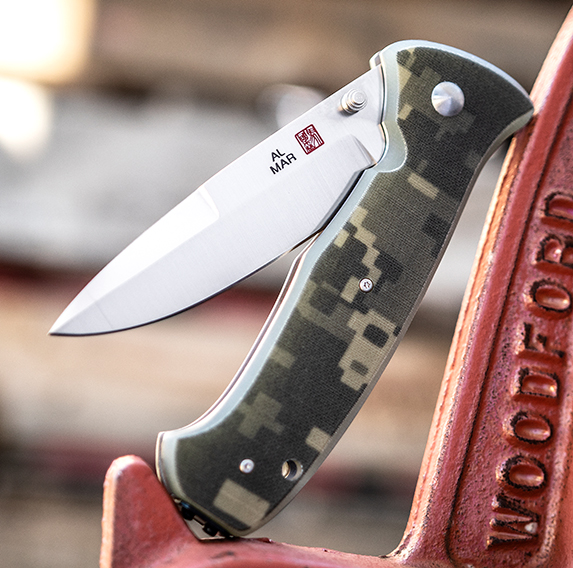 AL MAR SERE 2000 Series Folding Knives
Since their founding in 1979, AL MAR has made high-quality knives by taking a "no compromise" approach to their designs and their production. One of the more famous tactical knife designs in recent history, the SERE 2000 folding knife series features VG10 steel and full-length, non-skeletonized liners underneath G10 scales to maximize strength. Pillar construction with a flow-through design makes it easy to keep the handle clean and free of grit, and a top-mounted reversible deep pocket clip enables covert carry.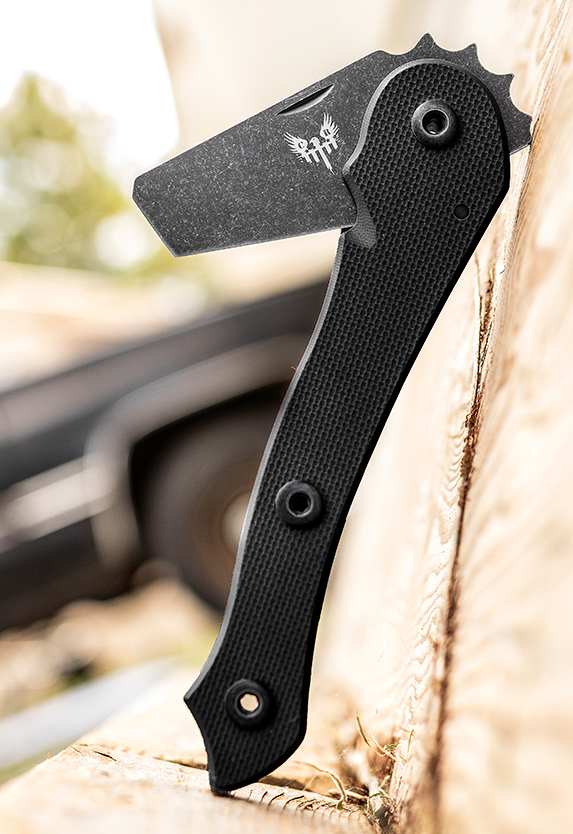 Combat Ready Folding Tomahawks
You may not think a tomahawk would make a great EDC, but this Every Day Axe will prove you wrong. This folding hawk bucks all the stereotypes, and it has the pocket clip to prove it. With a frame-locking handle on one side and a G10 overlay on the other, this tactical axe features an AUS-8 steel head that's blackstone coated for extra resistance. If you'd prefer to keep your EDC hawk in line with your pocket knives, pick up the satin finish variant.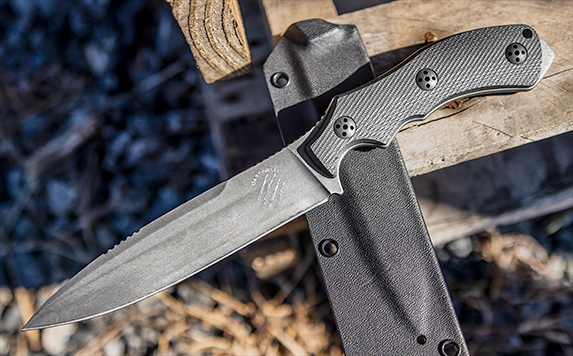 Bastinelli Creations Origin and Raptor Fixed Blades
Bastinelli Creations is known for taking functional tools and boiling them down to simple, useful designs – an ideal perfectly reflected in this collection of fixed blades. The G10 handles on the Origin and Raptor offer superb ergonomics and a rock-solid grip, and the blades are ground from hardy D2 steel. These knives are great for CQC and self-defense and if you need more convincing, LionSteel's Italian production will seal the deal.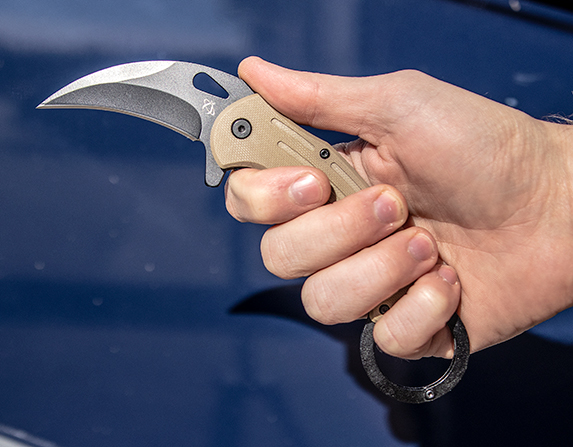 Mantis MK5 Assisted Folding Karambits
If you like assisted deployment and spending less than fifty bucks on quality tactical gear, you will love the Mantis MK5 folding karambit. It features a large, ergonomic handle with an oversized ring which makes it ideally suited for large or gloved hands, and the scales are textured G10 for an enhanced grip. You'll have your pick of black, coyote brown, and tan handles paired with a rugged black blade finish.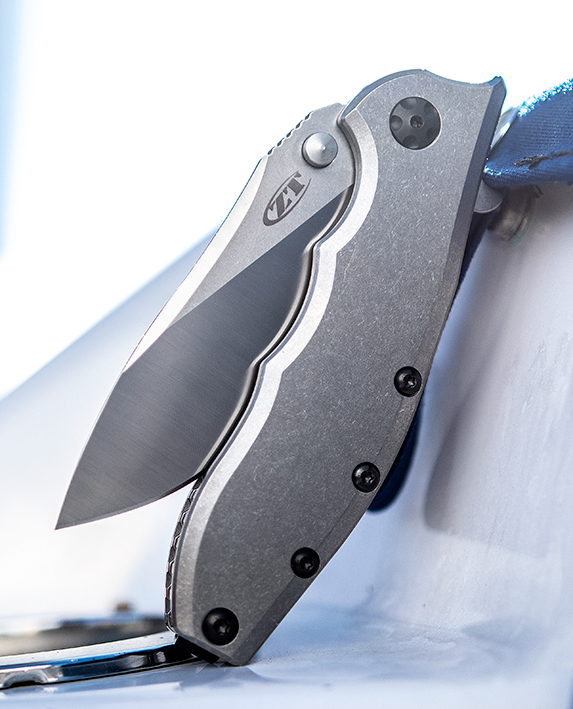 Zero Tolerance 0562TI Titanium CPM-20CV Flipper
The popular 0562 from Rick Hinderer and Zero Tolerance just got fitted with a full titanium handle. Featuring premium CPM-20CV, Rick's exclusive "slicer" grind and ZT's smooth KVT ball-bearing opening system, the 0562 is an EDC knife of the highest quality from some of the best minds in the knife industry. The matte black hardware accents the steel/titanium look, making for an exceptionally handsome flipper.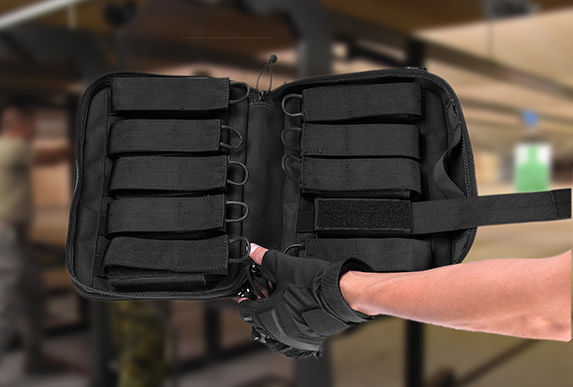 Real Steel Antiwave Chameleon Range Bags
Real Steel's Antiwave Chameleon Tactical Gear Bags are a great way to discreetly carry your equipment securely and easily. Reversible and made from waterproofed ballistic nylon, these bags are lined with ten rapid pull pouches for storing gear and magazines. The exterior of the tactical bag features 18 MOLLE attachment points, while the Citizen features a large Velcro panel. Two A4 dimension interior pockets are perfect for storing laptops or tablets.