We could give you a whole spiel about how incredible these custom masterpieces are…or we could just show you our wares. Check 'em out!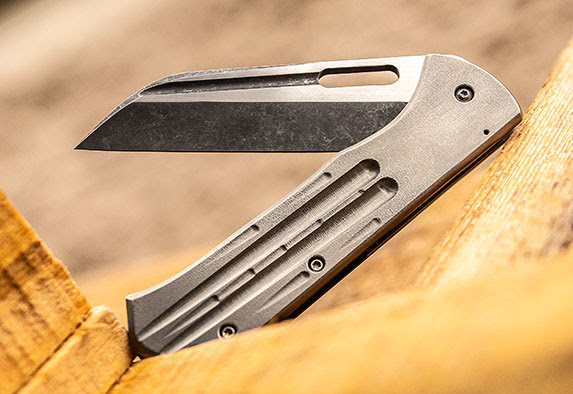 We've always been impressed by the variety of knives Chuck makes, which ranges from balis and Bowies to hunting and tactical fixed blades. We have a nice smattering here to prove our point, including a Scagel folder and Bird and Trout fixed blade that harken back to a time before all these synthetic handle materials became so prevalent.
Jens Anso Custom Titanium Tools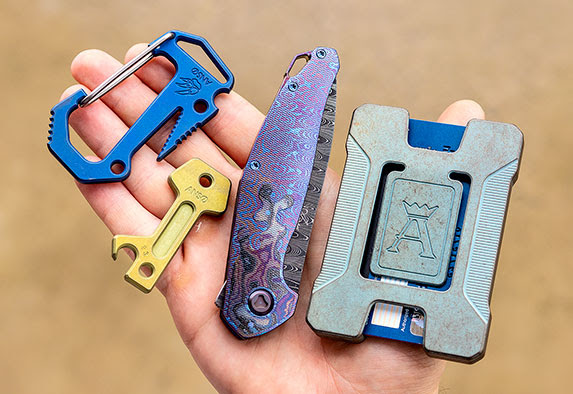 If the Full Dress Neo is your kind of knife, but it's wildly out of your price range, you're not alone…we're in the same boat as you. Luckily, we can shop this collection of top-quality designs that we actually can afford – the engineering and manufacturing that you get with one of his titanium tools are top-notch.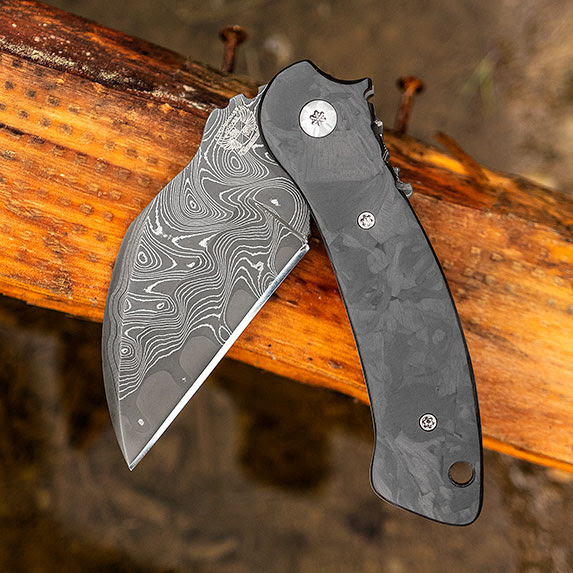 We don't know what TMA (or TMAx obviously) stands for, but that doesn't stop us from enjoying the compact Wharncliffe flipper from Sam Jones. It's a unique Grindhouse knife with super thick blade stock and an ergonomic grip that will transform the knife into an extension of your arm.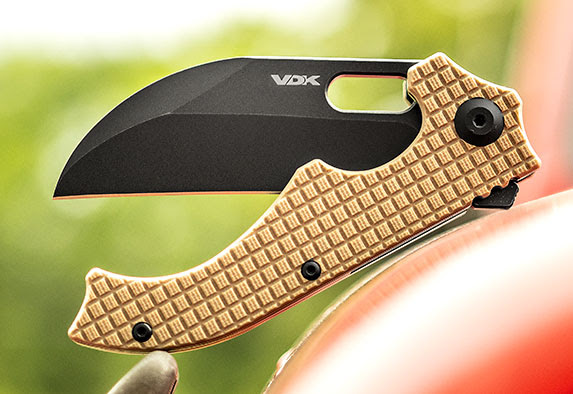 Available in two sizes, the Goat is the first VDK knife to use G10 handle scales and a liner lock mechanism. With this change in materials comes a nice change in price – each of these flippers are $125 shipped to your door, no matter which size you choose.
Kirby Lambert/Bill Wall Custom Skull Beads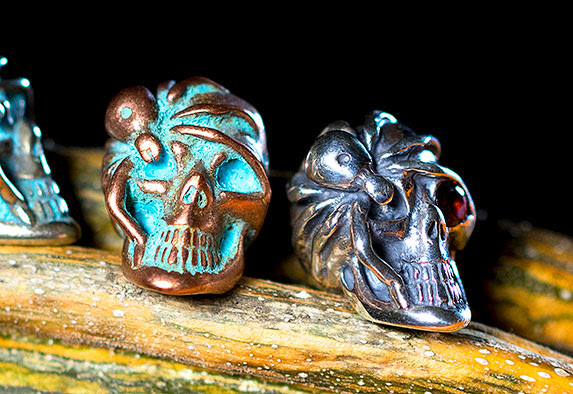 Custom knifemaker Kirby Lambert and leather/jewelry craftsman Bill Wall have teamed up to bring out amazing Lambert Black Widow-themed lanyard beads that are available in a variety of materials. Each one is unique, wicked awesome, and sure to transform your EDC into a new, stylish daily carry companion.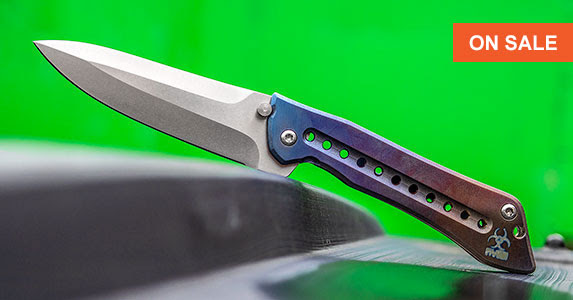 Steve Ryan is a longtime custom knifemaker with an affinity for large knives. All his folders are tactically designed with over 4″ blades, but styled for EDC with rainbow anodized titanium frames. We're taking $125 off each one so that you can pick up a new VDK Goat, or do whatever you care to do with all the extra coin you're saving.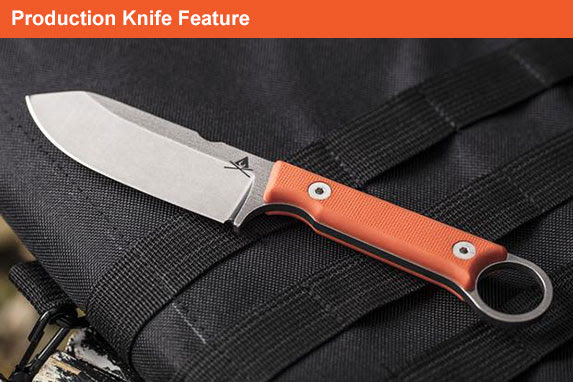 Designed by Jason Tietz, who also manufacturers the Moby Whalers, the Firecraft FC3.5 is the smallest of the series and comes wrapped with 550 paracord or outfitted with G10 scales. The pinky ring adds a lot of versatility to the design. If you want the next step up from an ESEE Izula, you've just found it!
Coming soon we'll have our weekly shipment from Rick Hinderer, more from Microtech, RMJ Tactical, and some really nice pieces from Pro-Tech. We get new Customs and Mid-Techs in every day, so please email us at support@knifecenter.com with any inquiries. KnifeCenter is the original and largest online catalog of cutlery, and that includes the best custom knives from some of the most well known knifemakers in the world.