Kicking things off this week is an innovative new KnifeCenter-exclusive folder from Rike Knives that brings integral construction to an affordable new price point, followed by must-see new pocket knives from some of the industries best makers. Let's take a look!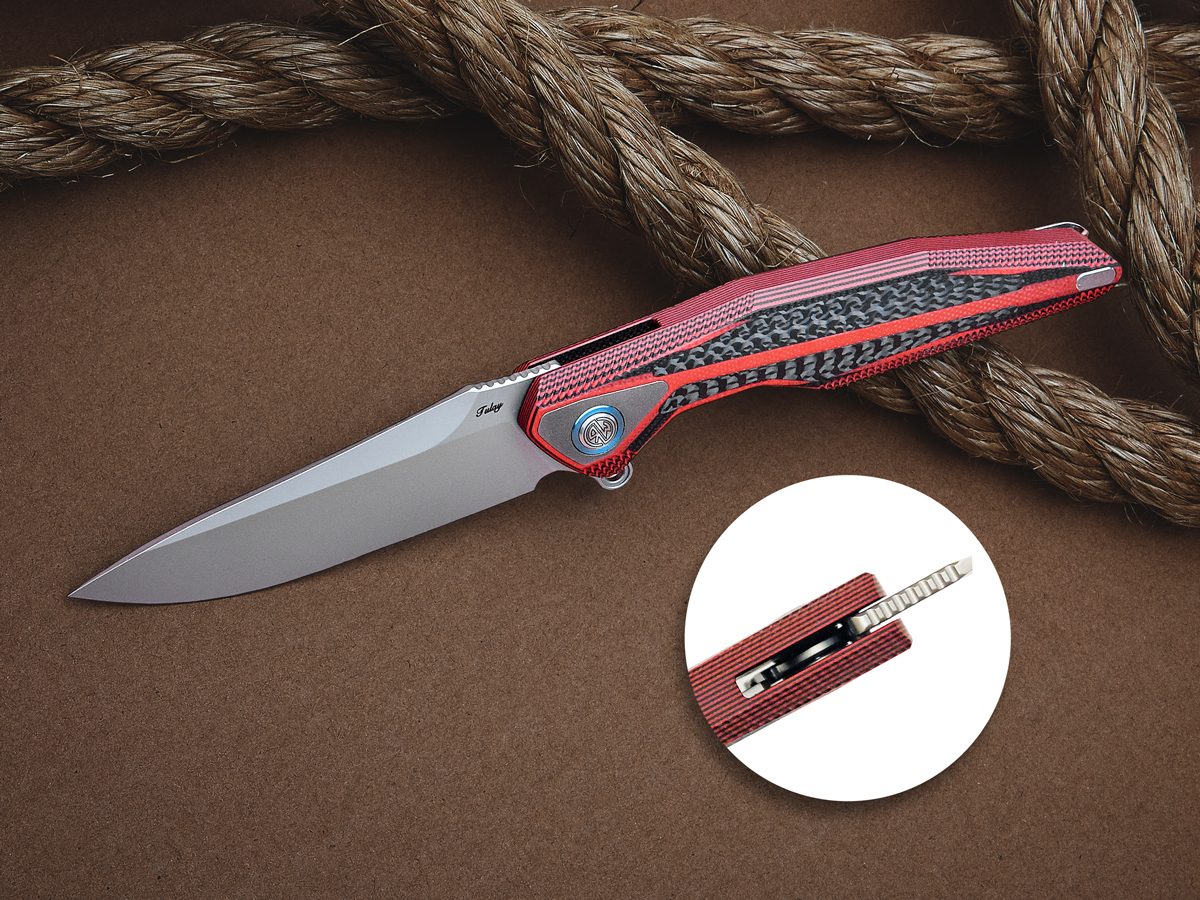 The latest KnifeCenter-exclusive will make you do a double-take. At a glance, the Rike Tulay looks like an elegant modern flipper design, but on closer inspection, you realize that the entire handle is carved from a single piece of G10! That's right, this is the world's first G10 integral knife.
Thanks to a cleverly engineered ball-bearing pivot and an embedded liner lock, this knife is impressively strong, impressively light, and impressively comfortable. The handle has a seamless feel, and the machining is top-notch. The 154CM blade is impressively thin behind the edge and should provide great performance. For everything the Tulay offers, we think it's an impressive value for just $150. These are exclusive to the KnifeCenter for now, so pick one up before they're gone!
Blade Length: 3.625″ (92.1 mm)
Cutting Edge: 3.75″ (95.3 mm)
Closed Length: 5.0″ (127.0 mm)
Overall Length: 8.625″ (219.1 mm)
Blade Material: 154CM Stainless Steel
Blade Thickness: 0.117″ (3.0 mm)
Blade Style: Drop Point
Blade Grind: Flat
Blade Finish: Bead Blast
Handle Material: Integral Milled Red/Black G10 with Carbon Fiber Inlays
Handle Thickness: 0.555″ (14.1 mm)
Liner Material: Stainless Steel
Locking Mechanism: Inset Liner Lock
Pivot Assembly: Bearings
Pocket Clip: Deep Carry Stainless Steel (Tip-Up, Right Carry)
Weight: 3.12 oz. (94 g)
Made in China
---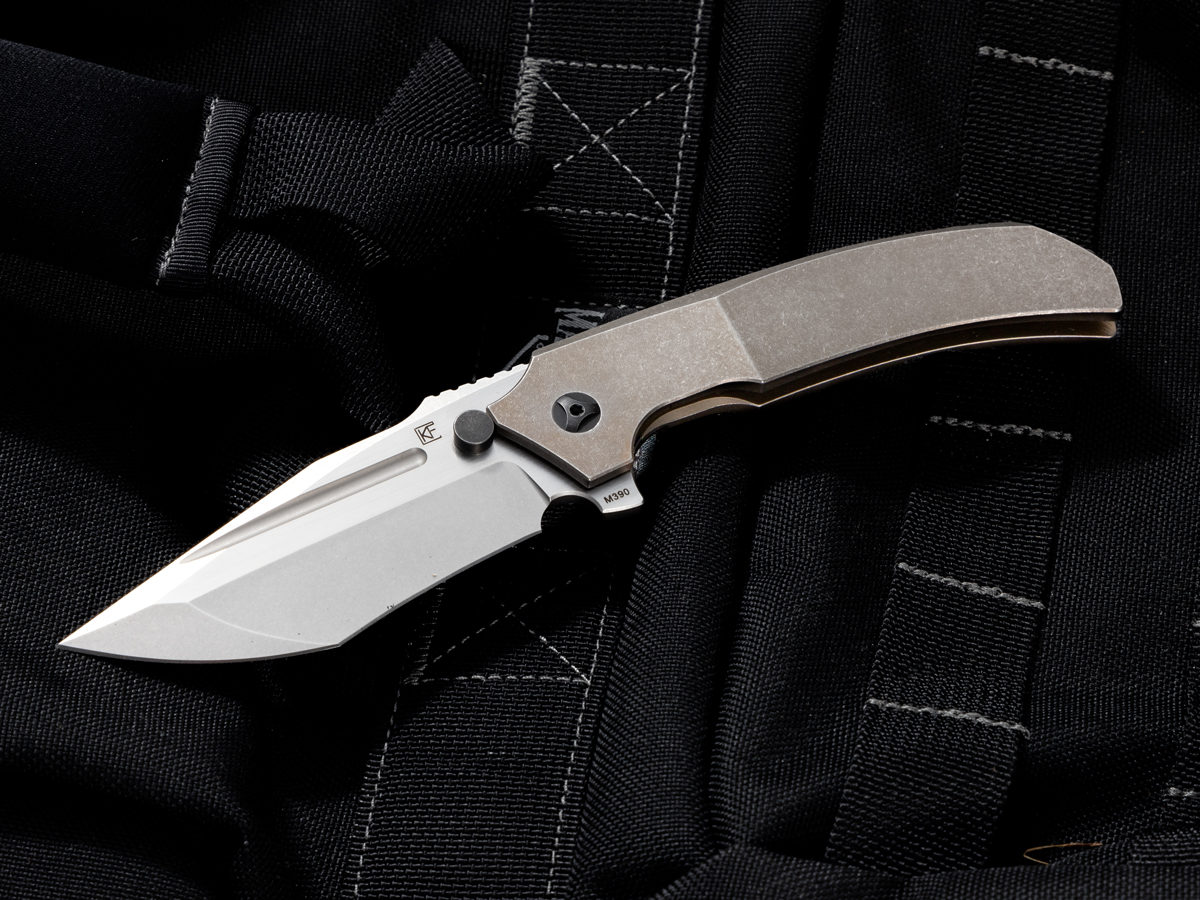 In the Japanese Buddhist tradition, "Satori" roughly translates to "sudden enlightenment." It suits this knife well, because Peter Rassenti's designs are on another plane. The Satori 2.0 — a collaboration with Custom Knife Factory — is a smaller version of the original, and the second integral knife on this list. Instead of the G10 used on the Rike Tulay, the handle of the Satori 2.0 is made from a single piece of titanium. It's significantly more challenging to machine, but provides unrivaled strength and a clean, minimalist look with no need for fasteners. The blade shape is really the star of the show here: an aggressively sloped recurve tanto made from M390 that commands attention and is ready for hard use.
Blade Length: 3.35″ (85 mm)
Cutting Edge: 3.25″ (83 mm)
Closed Length: 4.33″ (110 mm)
Overall Length: 7.67″ (195 mm)
Blade Material: M390 Stainless Steel
Blade Thickness: 0.141″ (3.6 mm)
Blade Style: Recurve Tanto
Blade Grind: Complex
Blade Finish: Two-Tone
Handle Material: Integral Single-Piece Titanium
Handle Thickness: 0.433″ (11.0 mm)
Locking Mechanism: Frame Lock
Pivot Assembly: Caged Bearings
Pocket Clip: Black DLC Titanium (Tip-Up, Right Carry)
Weight: 4.07 oz. (115.5 g)
Designer: Peter Rassenti
Made in Moscow, Russia
---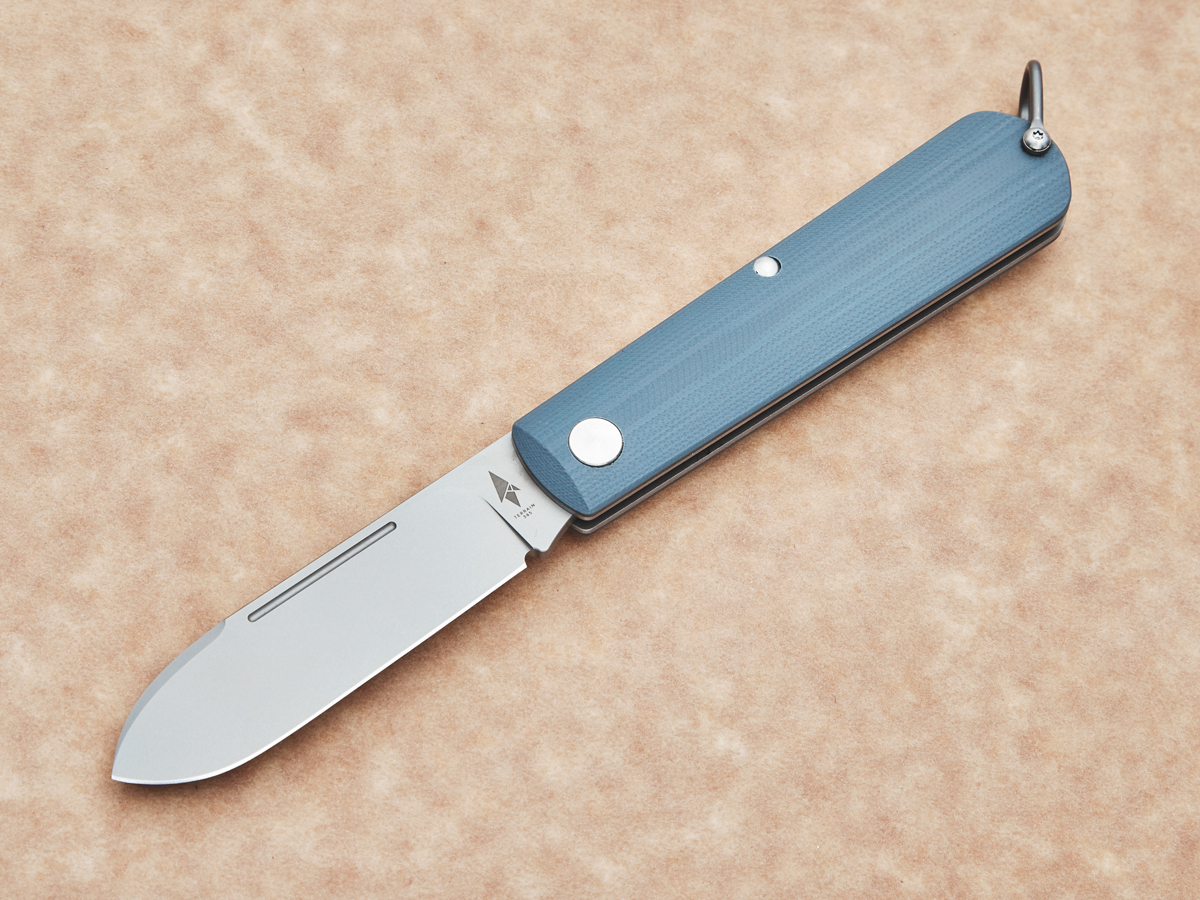 Terrain 365 is a new brand for us, coming to us from custom knifemaker Michael Vagnino and founder of Prometheus Design Werx, Patrick Ma. The two have teamed up to introduce a line of knives made in the USA with Terravantium dendritic cobalt blades. Technically not a steel, Terravantium is a completely rustproof, non-magnetic cast cobalt alloy that contains ultra-hard carbides to provide a long-lasting edge.
You'd never guess the high-tech metallurgy that went into the blade of the Otter slipjoint, which is a complement — its unpretentious looks and practical design make it suitable for carry just about anywhere. Unlike traditional slipjoints with rust-prone carbon steels, the blade of the Terrain 365 Otter is built to tackle adventures off trail and come back unscathed.
Blade Length: 3.00″
Closed Length: 3.9375″
Overall Length: 6.9375″
Blade Material: Terravantium Dendritic Cobalt
Blade Thickness: 0.115″
Blade Style: Spear Point
Blade Grind: Flat
Blade Finish: Bead Blast
Handle Material: Black G10
Handle Thickness: 0.45″
Liner Material: Titanium
Locking Mechanism: Slipjoint
Pivot Assembly: Bronze Bushings
Pocket Clip: None
Weight: 2.7 oz.
Designers: Mike Vagnino and Patrick Ma
Made in the USA
---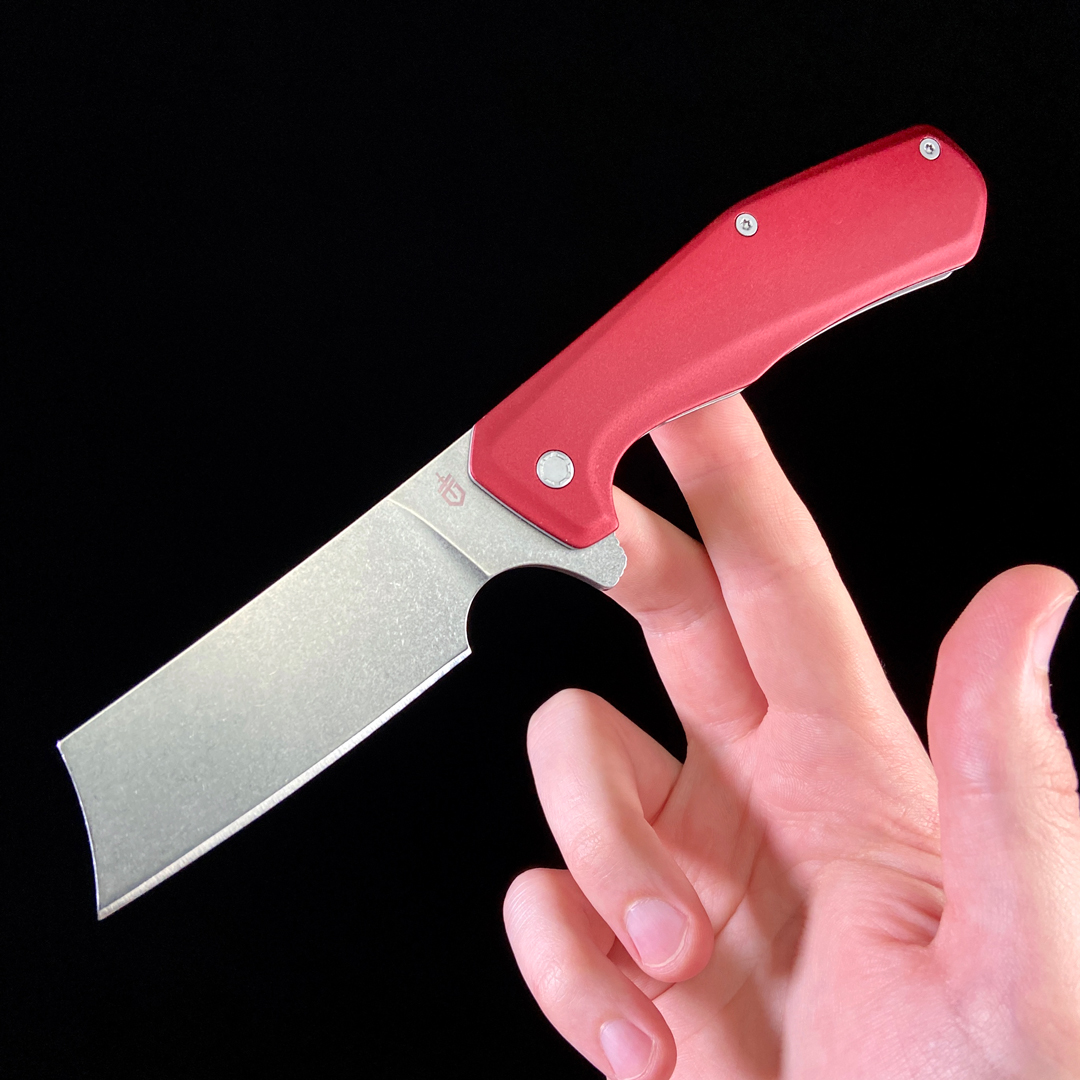 The all-new Asada is a follow-up to Gerber's smash hit Flatiron design. It features the same cool straight razor–inspired blade shape and frame lock construction, but features manual flipper deployment and a pocket friendly 3" blade size! Available now with red or gray aluminum scales, the Asada is sure to be another hit with those who want a sturdy, affordable everyday carry knife with style to spare.
Overall Length: 7.5″
Blade Material: 7Cr17MoV Stainless Steel
Blade Style: Cleaver
Blade Finish: Stonewash
Locking Mechanism: Frame Lock
Pivot Assembly: Bearings
Weight: 4.7 oz.
Made in China
---