This week we have a great deal on a sturdy fixed blade from Benchmade, a new Limited Swiss Army Knife from Victorinox, and a bunch of new L.T. Wright fixed blades to take a look at. See all those and more below!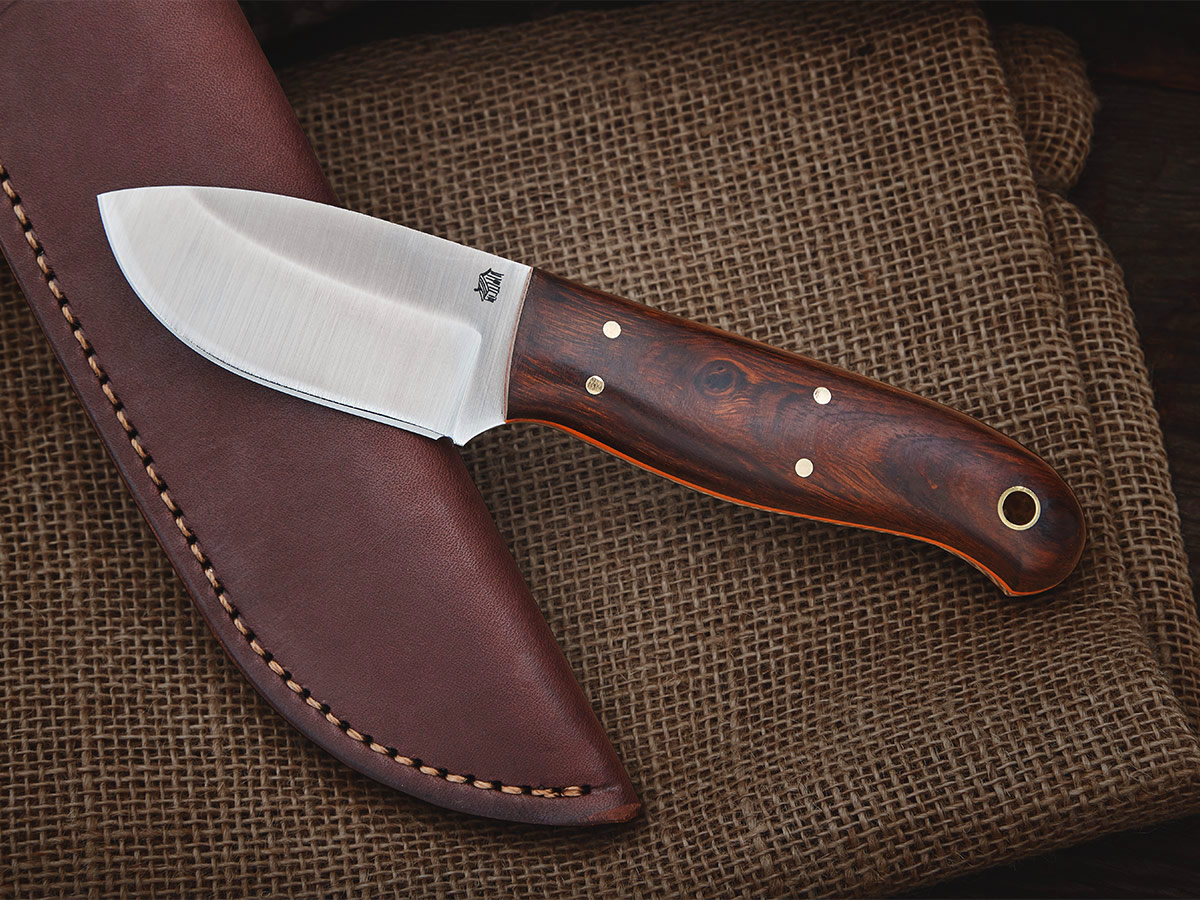 When you think of a hard-use bushcraft knife, the name L.T. Wright Knives should be at the top of your list. Handcrafted in Ohio, they have built a reputation of making a quality tool that just won't quit, turning out both classic and modern patterns that come with a lifetime warranty just in case. We recently received a new batch that you'll want to see, including the beautiful new GP Medium with desert ironwood scales and orange liners pictured above.
---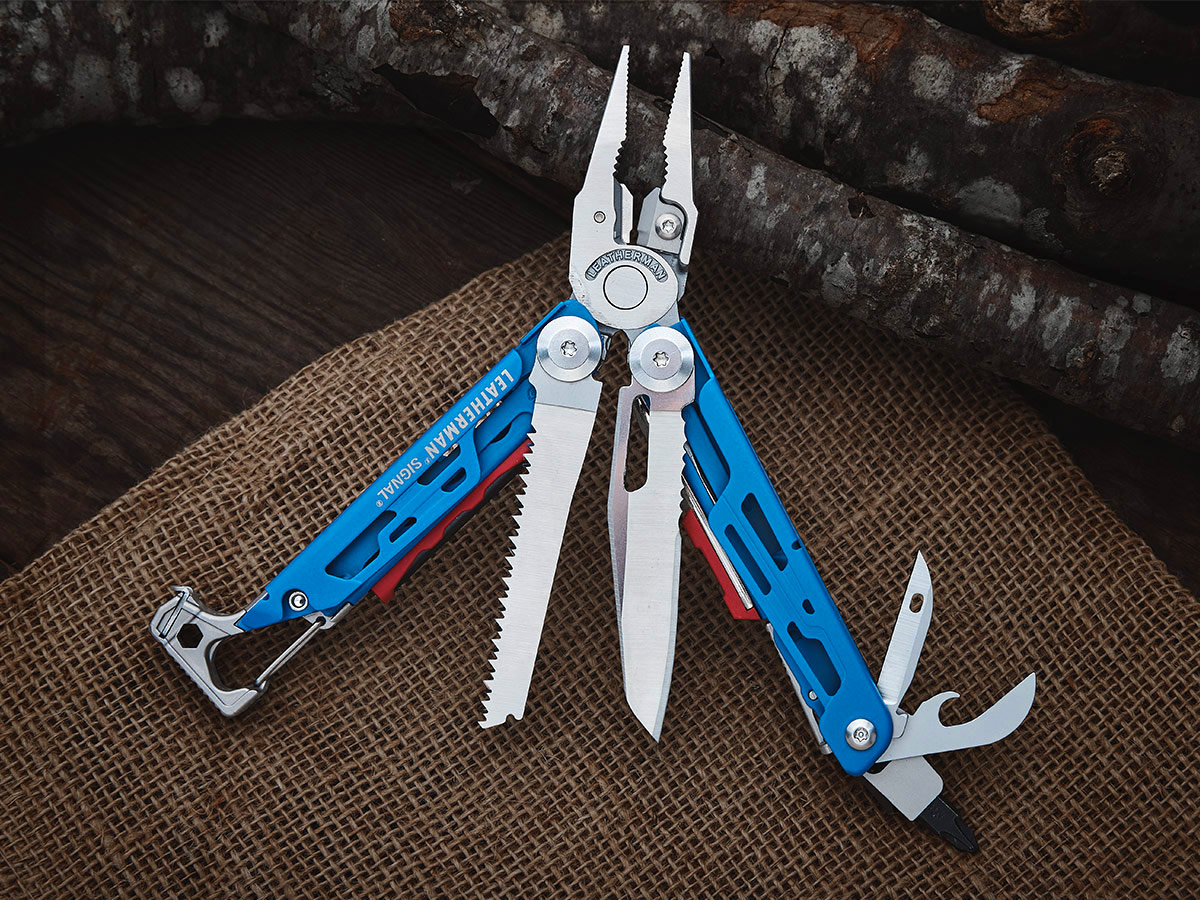 If you don't have a Leatherman multi-tool in both your survival and go-bags, you're doing yourself a disservice. Nothing gives you as much functionality in such a compact package, and we think the Signal is one of their best full-size models for the bushcrafter or outdoorsman. It's outfitted with an array of tools and additional goodies – like safety whistle, ferro rod, and diamond sharpener – that allow it to shine out in the bush.
Tools

Needlenose Pliers
Regular Pliers
154CM Replaceable Wire Cutters
154CM Replaceable Hard-wire Cutters
Wire Stripper
420HC Combo Knife
Saw
Hammer
Awl w/ Thread Loop
Can Opener
Bottle Opener
1/4" Hex Bit Driver
Bit Driver
1/4″ Box Wrench
Carabiner
3/16″ Box Wrench
Safety Whistle
Ferrocerium Rod
Diamond-coated Sharpener

Features

Cerakote Color Finish
All Locking Features
Replaceable Pocket Clip
Outside-accessible Features
One-hand Operable Features
25 Year Warranty
Measurements
Blade Length: 2.73″ (6.93 cm)
Closed Length: 4.5″ (11.43 cm)
Sheath: Black Nylon, Large
Weight: 7.5 oz. (213 g)
Made in the USA
---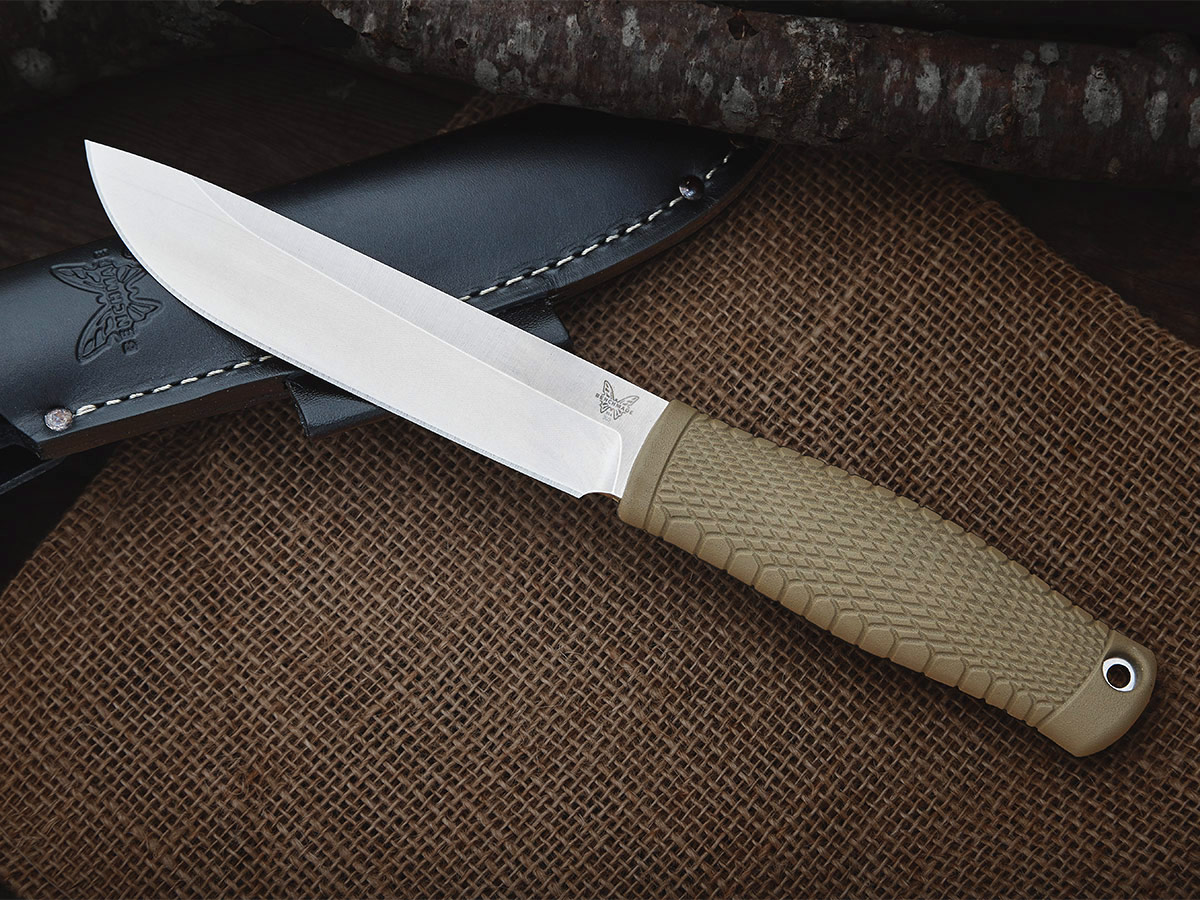 Inspired by traditional Scandinavian knife patterns, the American-made Benchmade Leuku represents a heck of a bargain. Featuring premium 3V steel, it has an ideal combination of toughness and edge retention that is perfect for an outdoor knife. The Santoprene handles molded over the full tang are executed nicely as well. They are contoured perfectly, keep your hands from touching bare metal, and provide gobs of grip when conditions get cold or wet. The bushcraft sheath that is included perfectly rounds out the package with classic leather looks and multiple carry options.
Blade Length: 5.19″ (13.18 cm)
Handle Length: 4.50″ (11.43 cm)
Overall Length: 9.69″ (24.61 cm)
Blade Material: CPM-3V Super Tough Tool Steel
Blade Thickness: 0.140″ (3.556 mm)
Blade Hardness: 60-62HRC
Blade Style: Drop Point
Blade Grind: Flat
Blade Finish: Satin
Handle Material: Textured Ranger Green Santoprene
Handle Thickness: 0.80″ (20.32 mm)
Sheath Material: Black Leather with Ferro Rod Loop and Dangler
Weight: 5.31 oz. (150.54 g)
Weight with Sheath: 8.35 oz. (236.72 g)
Made in the USA
---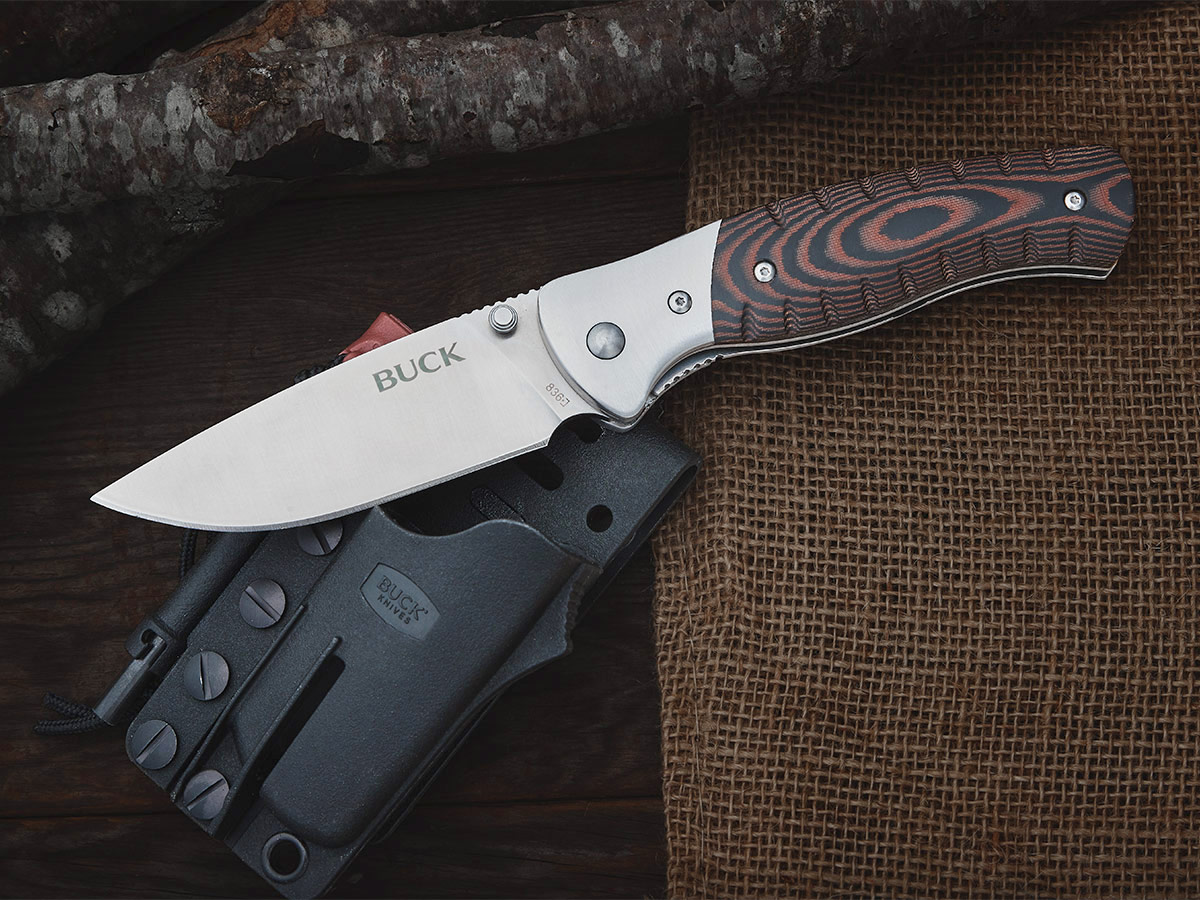 The Selkirk isn't your typical-looking Buck Knife, and they are built for rugged survival conditions and available as a fixed blade or folder, each in two sizes. Take them into the woods or wilderness and the drop point blades are perfect for any task you can think of. Our favorite part is the heavily contoured Micarta handle scales (yes, even on the folders!) that make these knives very comfortable to use hard. Bonus: the larger sized fixed blade and folder even feature a heavy-duty Kydex sheath with a combination fire starter and safety whistle.
---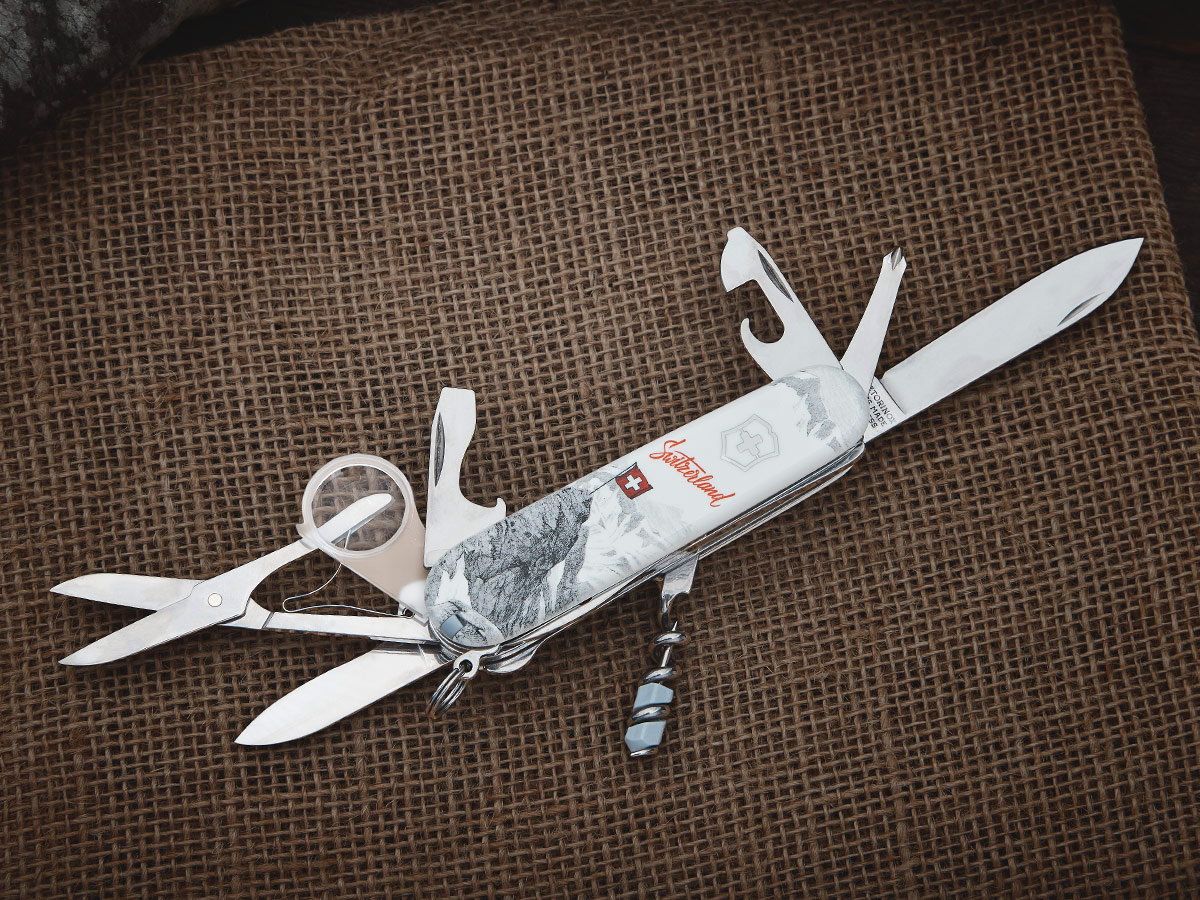 Swiss Army Knives don't get much more Swiss than this new limited edition Explorer! Not only do the scales boast scenes from the Swiss alpine, but they also contain goodies like a sewing pin and pressurized pen in addition to the usual toothpick and tweezers. Beyond that, the Explorer model has the perfect blend of tools to navigate both daily life and your adventures on the weekend, including dual blades, scissors, even a magnifying glass, and more.
Tools
Tools

Large Blade
Small Blade
Corkscrew
Can Opener with
Small Screwdriver
Bottle Opener with
Screwdriver
Wire Stripper
Reamer, Punch
Key Ring
Tweezers
Toothpick
Scissors
Multipurpose Hook
Phillips Screwdriver
Magnifying Glass
Pressurized Ballpoint Pen
Stainless Steel Pin
Mini Screwdriver

Specifications

Item: 1.6705.7L20
Model: Explorer
Length: 3.58″
Handle Material: ABS / Cellidor
Blade Lockable: No
One Hand Blade: No
Weight: 3.6 oz.
Made in Switzerland
---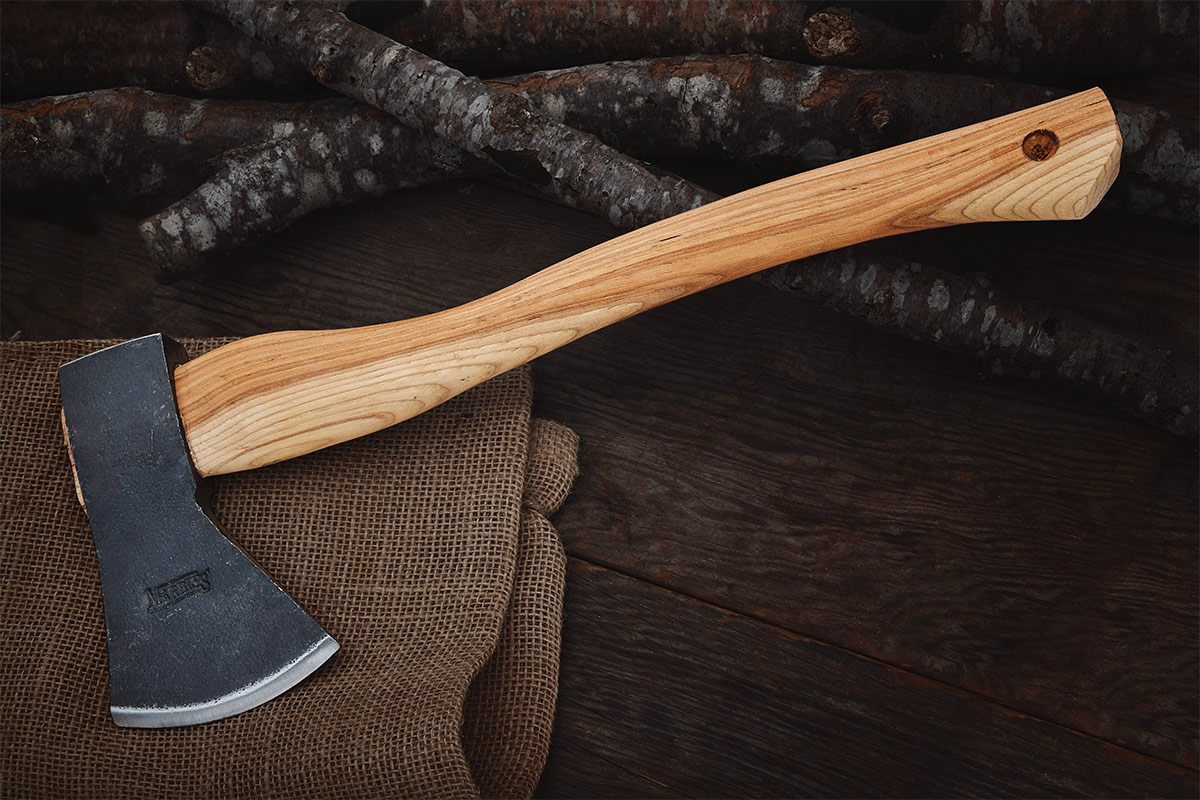 Sometimes, you don't need something too fancy with extra features that get in the way. Instead you need a tool that is built for purpose and just plain works. That is where this hatchet from Marble's comes in – the distillation of the camp axe form that is ready to chop, split, hammer, and carve its way through your next adventure. Made in El Salvador with an American hickory handle, it is the perfect combination of performance and affordability.
---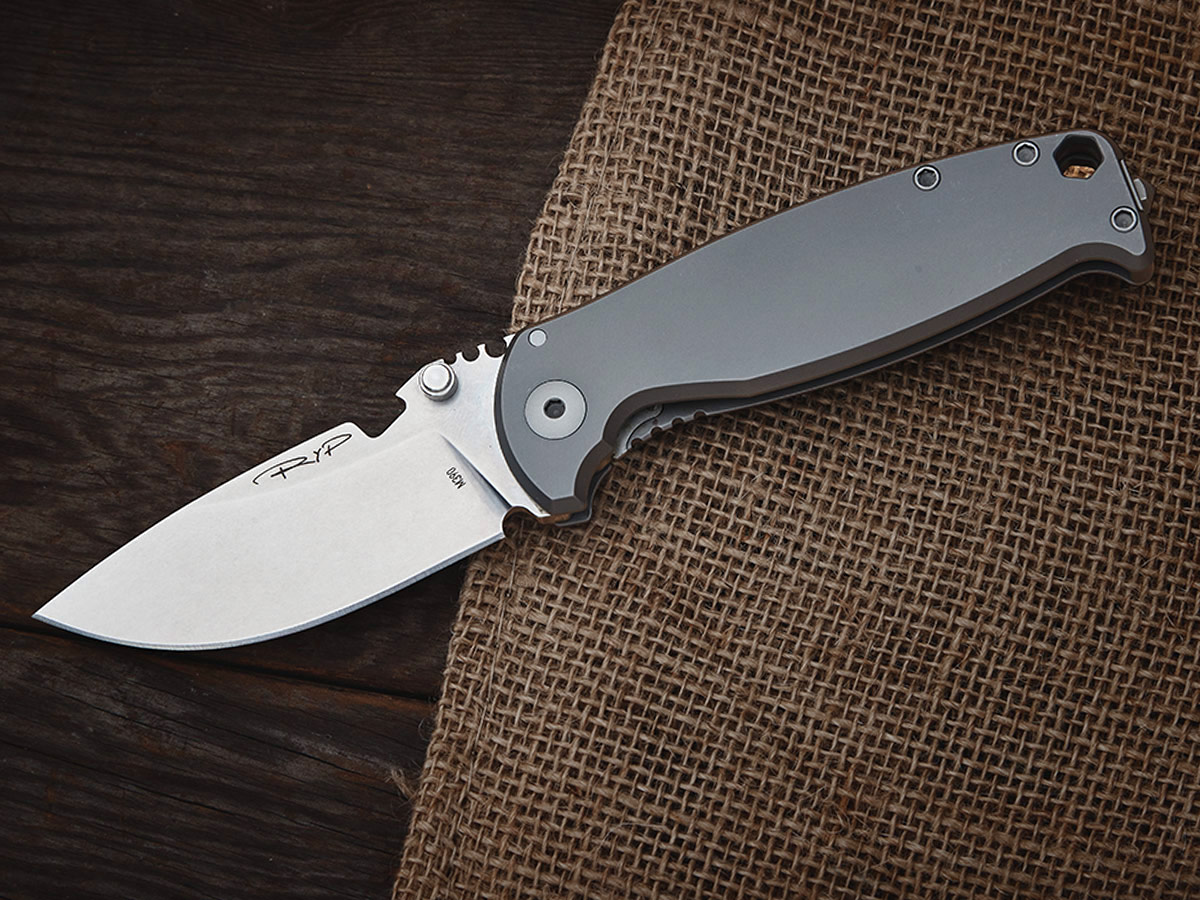 The HEST folder is a hard-use, survival, tactical tank of a pocket knife: tough enough for demanding work but small enough to carry every day. The beefy blade incorporates a cap lifter/pocket deployer and wire breakers to add extra grunt, and the Italian-made models even incorporate a RotoBlock to bolster the strength of the already tough framelock. For even more strength you can get the fixed blade version which is made in the USA by Rowen (the same folks who make ESEE Knives) so you can be confident they are built to last!