Rike has an innovative flipper that we get to unveil this week. In addition to that, we've got a new tank of a folder from Halfbreed Blades, Cold Steel fixed blades inspired by fearsome historic blades, and more below.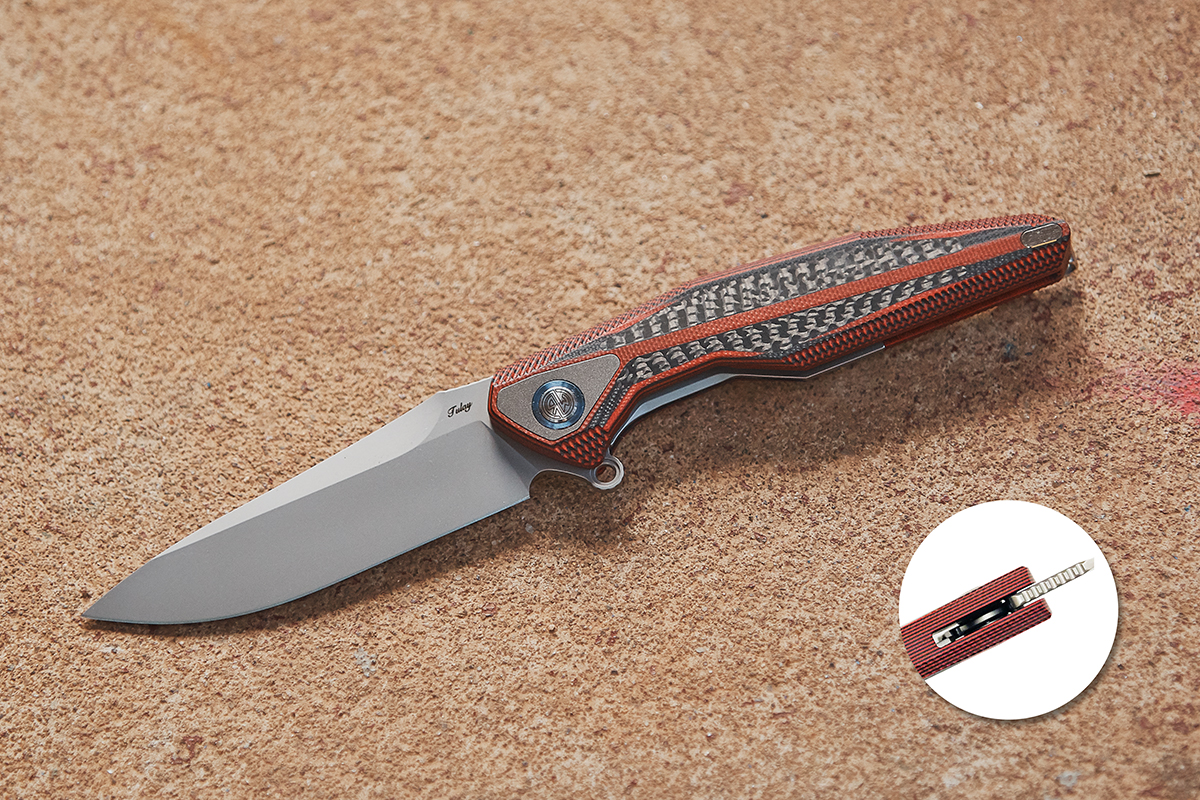 The Tulay from Rike Knife is the world's first integral G10 flipper and the latest KnifeCenter Exclusive Release! Milled from a single piece of red/black G10, the wraparound handle on this knife is strong, supremely comfortable, and eye-catching too, thanks to contrasting carbon fiber inlays, with a selection of other colors also to be had. The blade is ready for action too. With over 3.5" of reach and a slice-ready profile, that means you aren't sacrificing performance at the altar of innovation!
---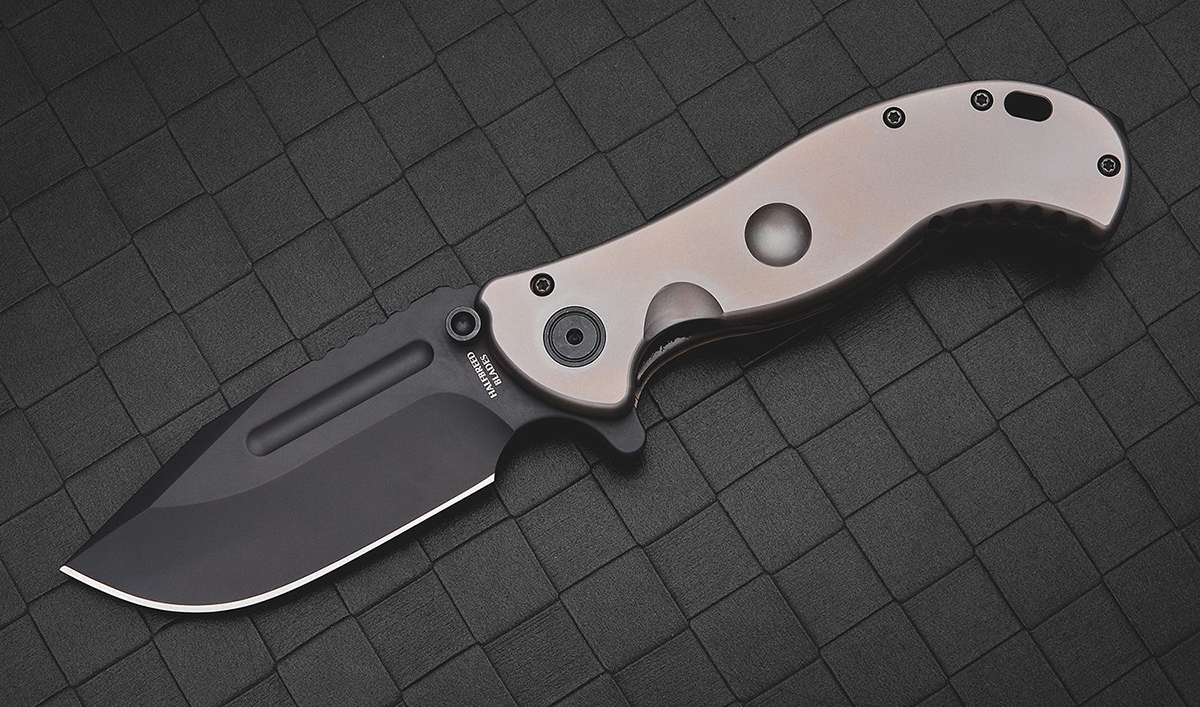 If your tastes run for the overbuilt, look no further than the Large Bush Flipper from Halfbreed Blades. This massive slab of titanium and S35VN steel will trample anything in front of you, and the handles even provide good comfort while doing said trampling. Our favorite part though, is the opening action. Flip it, and the weight of the blade as it slams open is sure to put a smile on your face!
Halfbreed Blades Large Bush Flipper Specs
Blade Length: 4.13″ (105 mm)
Handle Length: 5.70″ (145 mm)
Overall Length: 9.84″ (250 mm)
Blade Material: CPM-S35VN Stainless Steel
Blade Thickness: 0.21″ (5.5 mm)
Blade Hardness: 59-60HRC
Blade Style: Modified Drop Point
Blade Grind: Hollow
Blade Finish: Black PVD
Handle Material: Black 6Al4V Titanium
Handle Thickness: 0.78″ (20 mm)
Liner Material: 420J2 Stainless Steel
Locking Mechanism: Liner Lock
Pivot Assembly: Washers
Pocket Clip: Titanium (Tip-Up/Down, Right Carry)
Weight: 16.64 oz. (472 g)
Country of Origin: Comprises Australian and Taiwan Make
---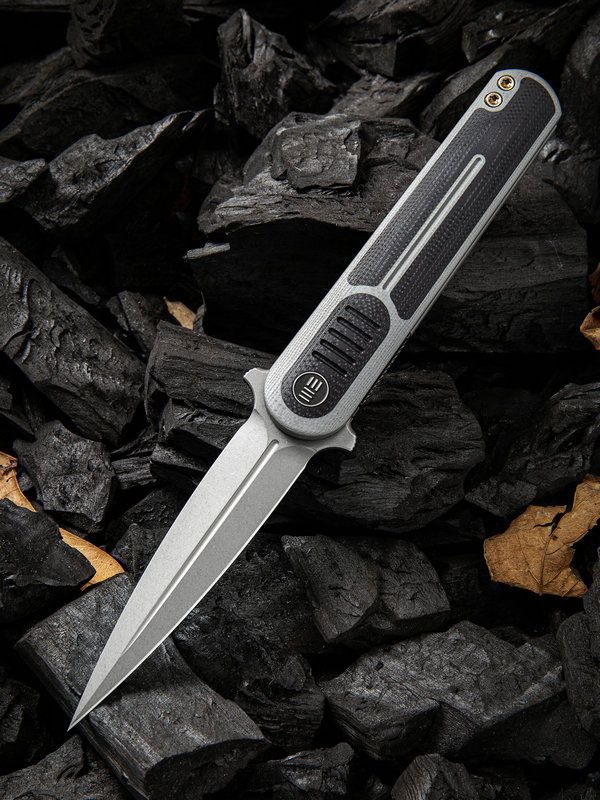 If your tastes run more covert instead, check out the Angst from WE Knife Co. Weighing as little as 1.8 ounces, you could stash it anywhere on your person, ensuring the slim dagger-profile blade is ready to deploy in any situation. Single-edged and sharpened to perfection, this knife is easy on the eyes, but hard to miss!
Blade Length: 3.06″ (77.8 mm)
Closed Length: 3.97″ (100.7 mm)
Overall Length: 7.03″ (178.5 mm)
Blade Material: CPM-S35VN Stainless Steel
Blade Thickness: 0.102″ (2.6 mm)
Blade Hardness: 59-61HRC
Blade Style: Single Edge Dagger
Blade Grind: Flat
Blade Finish: Black Stonewash
Handle Material: Twill Carbon Fiber with Black G10 Inlays
Handle Thickness: 0.51″ (13.0 mm)
Liner Material: Stainless Steel
Locking Mechanism: Nested Liner Lock
Pivot Assembly: Caged Ceramic Bearings
Pocket Clip: Titanium (Tip-Up, Right Carry)
Weight: 1.80 oz. (51 g)
Designer: Justin Lundquist
G10 Backspacer
Made in China
---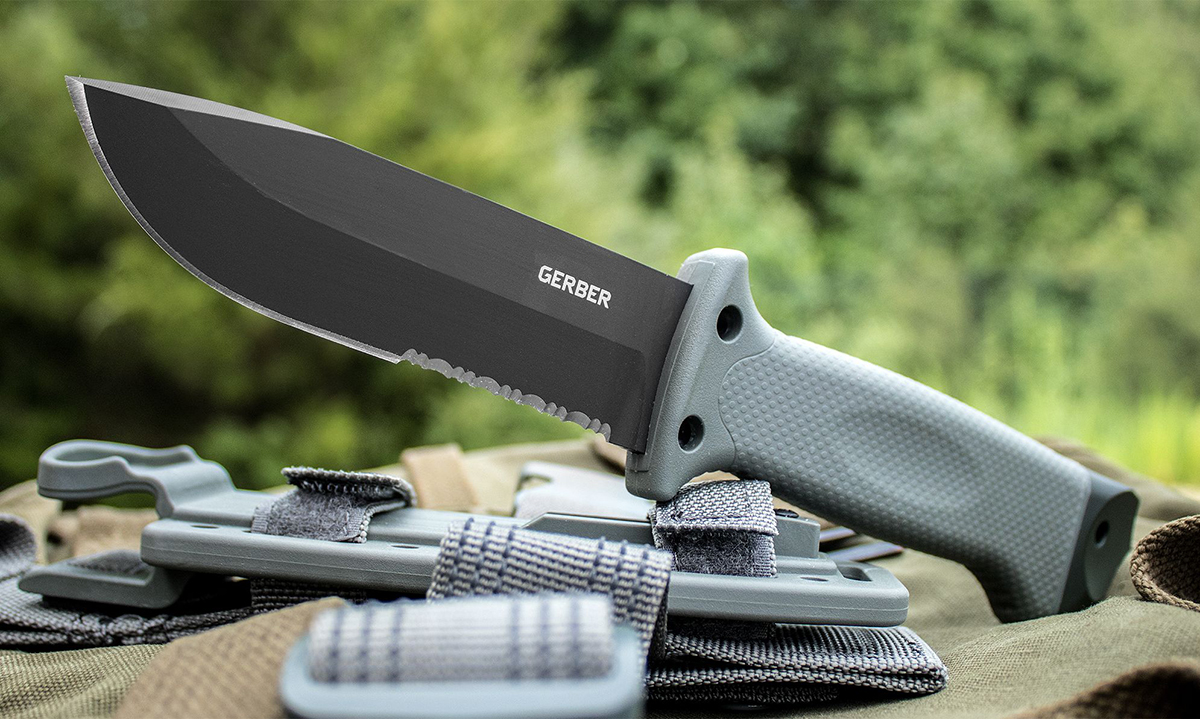 The American-made LMF II is a bona fide classic, and one of the best-loved fixed blades in Gerber's repertoire. Designed and field-proven by troops around the globe, it features a tough combat/utility blade, an aggressive smashing pommel, and even a comfy/grippy nylon handle that provides insulation from electrical shocks. With a rugged knife like this by your side, you're ready to take on whatever the world can throw at you.
Features

Rugged, versatile survival tool
Lashing holes for use as spear
Low-profile sheath with built-in sharpener
FG5042
2 Leg Straps
Sheath
MOLLE Compatible

Specifications

Overall Length: 10.59″
Blade Length: 4.84″
Weight: 24.28 oz. (w/ Sheath)
Weight: 11.67 oz. (w/o Sheath)
Blade Style: Drop Point
Blade Material: 420HC Stainless
Blade Type: Partially Serrated
Handle Material: Glass-filled nylon with TPV overmold
Sheath Material: Ballistic nylon with fire retardant coating
Made in USA
---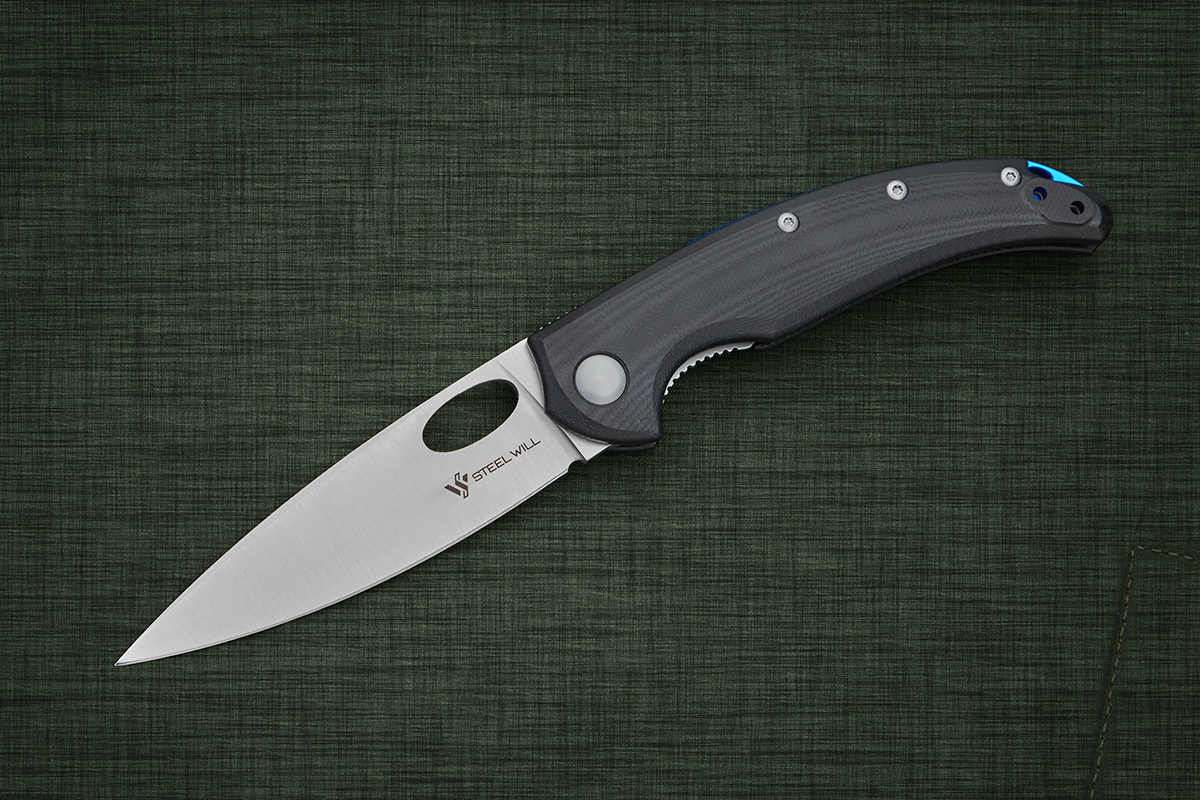 EDC-friendly yet deadly-serious in the right hands, the new Sedge series from Steel Will marries traditional utilitarian design with modern materials and construction that makes them a shoo-in for your next do-everything knife. The long, narrow D2 blade can pierce as well as it can slice, and a curved pistol-grip handle keeps your angle of attack just right while protecting your digits thanks to an integrated finger guard. Grab it, open it, use it, and you'll soon be convinced at just how capable this knife really is.
---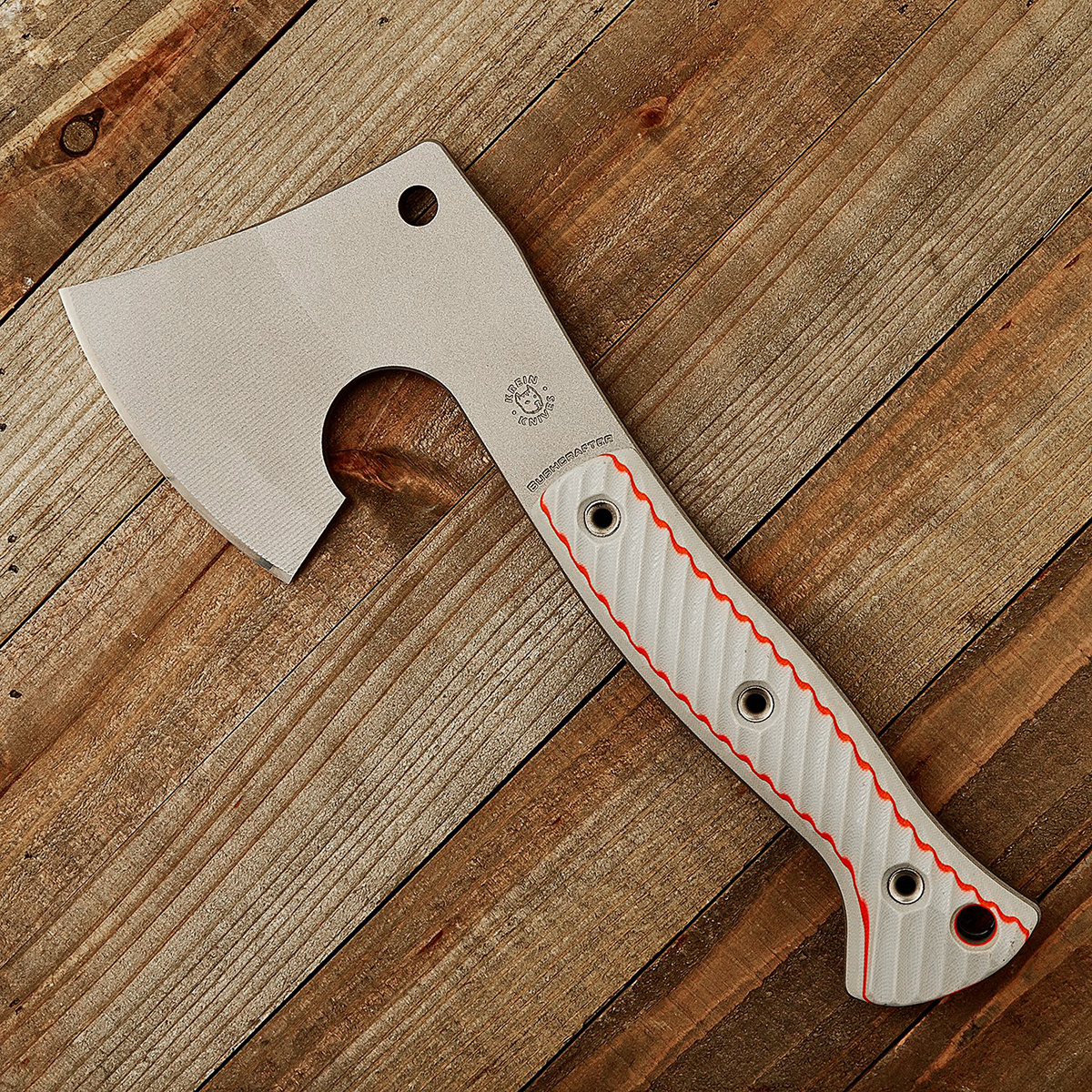 Built for the front lines and made in the USA, it is hard to overstate the confidence you'll feel when you put an RMJ hatchet in your hands. They use the toughest steels so you can abuse them mercilessly, and there are smaller options for campers and hikers to go along with their larger full-bore tactical models. Ridged G10 provides a solid and grip which lets you swing any of them with the force needed to back up the intent of these malevolent tools!
---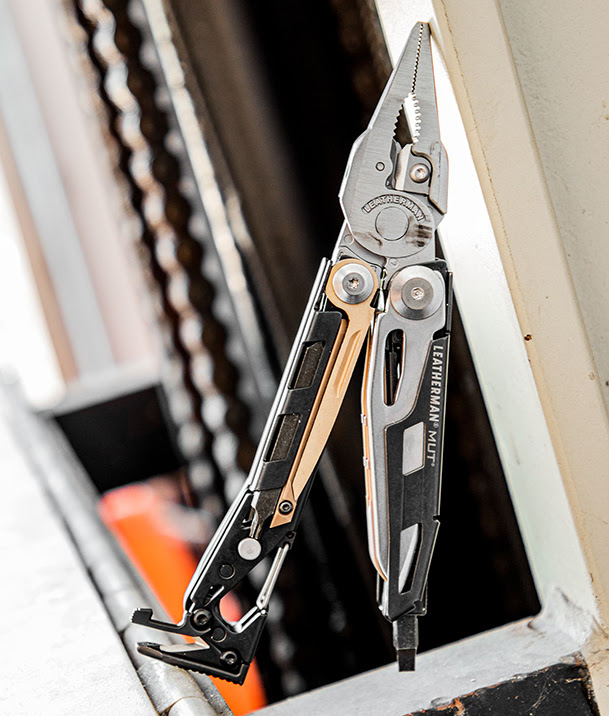 Tactical and practical, the MUT offers a comprehensive toolkit that will keep your primary firearm in top condition. With mounts for cleaning rods, a bolt override tool, replaceable carbon scraper, and more, you can keep downtime to a minimum since you won't have to go hunting for what you need. And of course, everything is built around a set of sturdy pliers and comes with Leatherman's 25-year warranty.
Tools

Needlenose Pliers
Regular Pliers
154CM Replaceable Wire Cutters
154CM Replaceable Hard-wire Cutters
Stranded-wire Cutters
Electrical Crimper
420HC Combo Knife
Saw
Replaceable Cutting Hook
Hammer
Bolt Override Tool
Replaceable Bronze Carbon Scraper
8-32 Cleaning Rod/Brush Adapter
Replaceable Firearm Disassembly Punch
Carabiner/Bottle Opener
Large Bit Driver

Specifications

Closed Length: 5 in | 12.7 cm
Weight: 11.2 oz | 317.5 g
Primary Blade Length: 3 in | 7.6 cm
Assembled in the USA from US and/or foreign components
---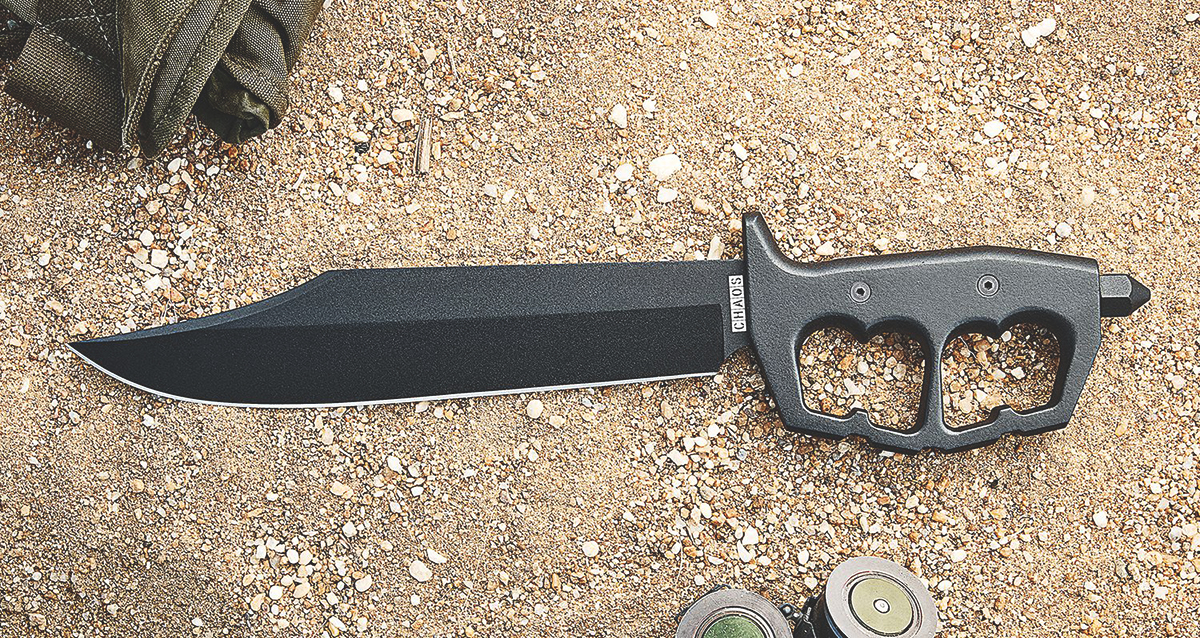 Cold Steel is known for making blades that are overbuilt and can take one heck of a beating. Inspired by some of the greatest fighting knives in history, their Chaos Series of fixed blades lives up to that legacy perfectly. Choose from the tri-edged Stiletto or double-edged Dagger, each inspired by WWI knuckle-knives, or the Marine Raider-inspired Bowie which makes one heck of a field knife. Rest assured they will still be standing when other knives have been laid to rest.