KnifeCenter is lucky enough to work with some of the greatest knifemakers in the industry – and sometimes, we're able to provide unique KnifeCenter Exclusives that you can't get anywhere else. Check out a few of our Exclusive knives below!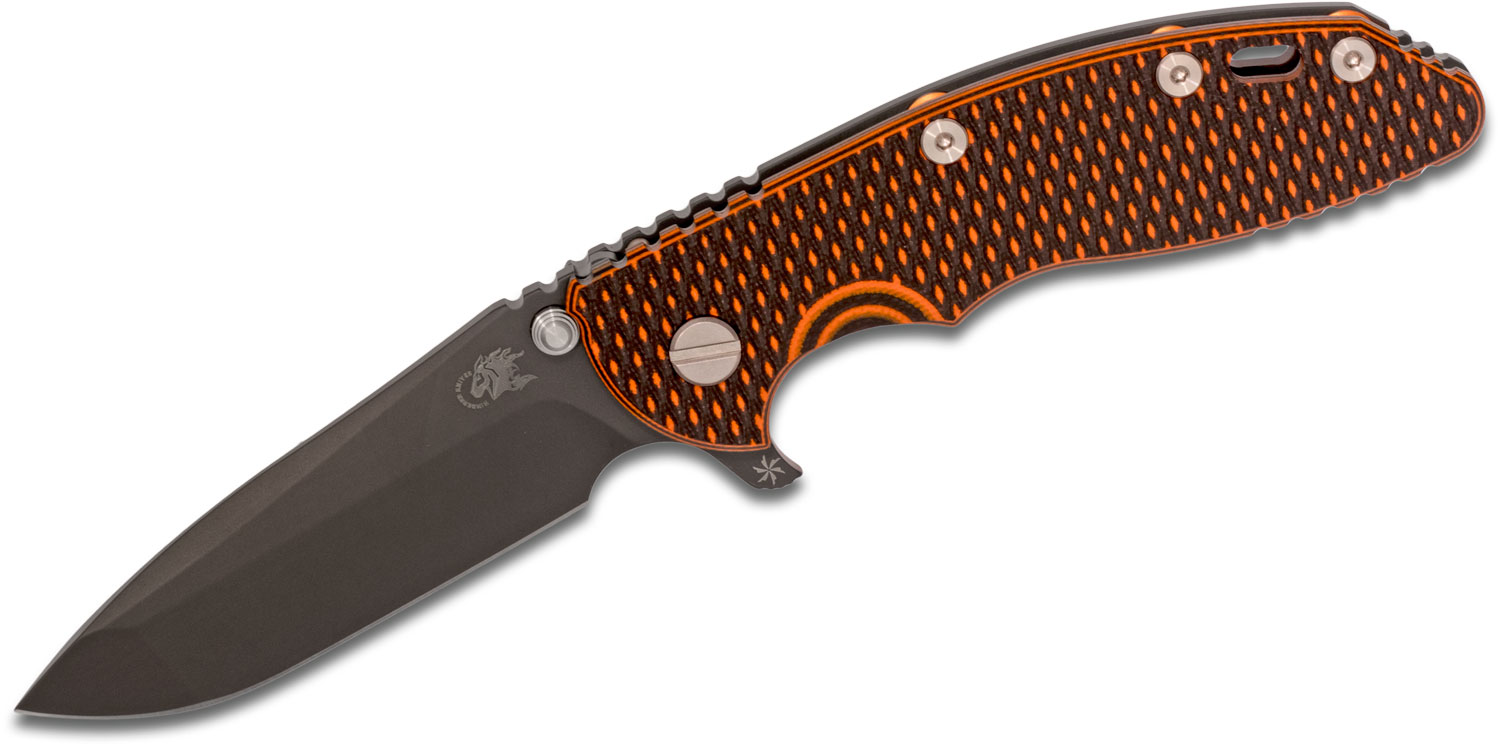 When Rick designed the XM-18, his goal was a no-nonsense tactical tool that could accomplish everything from simple cutting tasks to high-speed low drag operations. This KnifeCenter Exclusive version features a 3.5" spear point flipper with a black DLC finish on the blade, lockside, pocket clip, and filler tab. KnifeCenter's signature orange color makes an appearance in the uniquely layered G10 scale and anodized barrel spacers.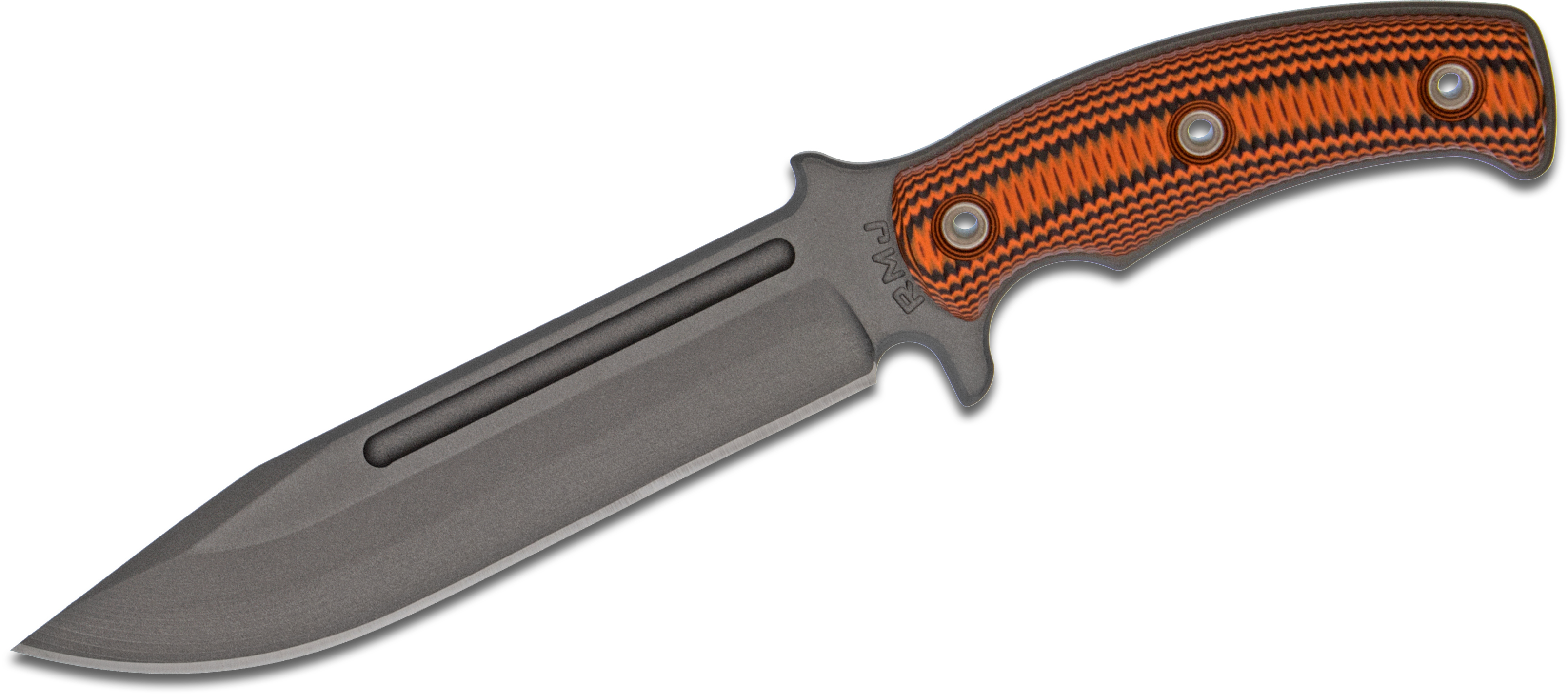 When Ryan was designing the Combat Africa fixed blade, his friend John wisely told him "these knives are used in high-energy situations where every second counts. You can't carry everything you would like to carry; the knife will have to be able to complete a multitude of tasks." Enter this KnifeCenter Exclusive: a contemporary tactical knife with black/orange G10 handle scales and a 7" carbon steel blade with a sniper gray Cerakote finish.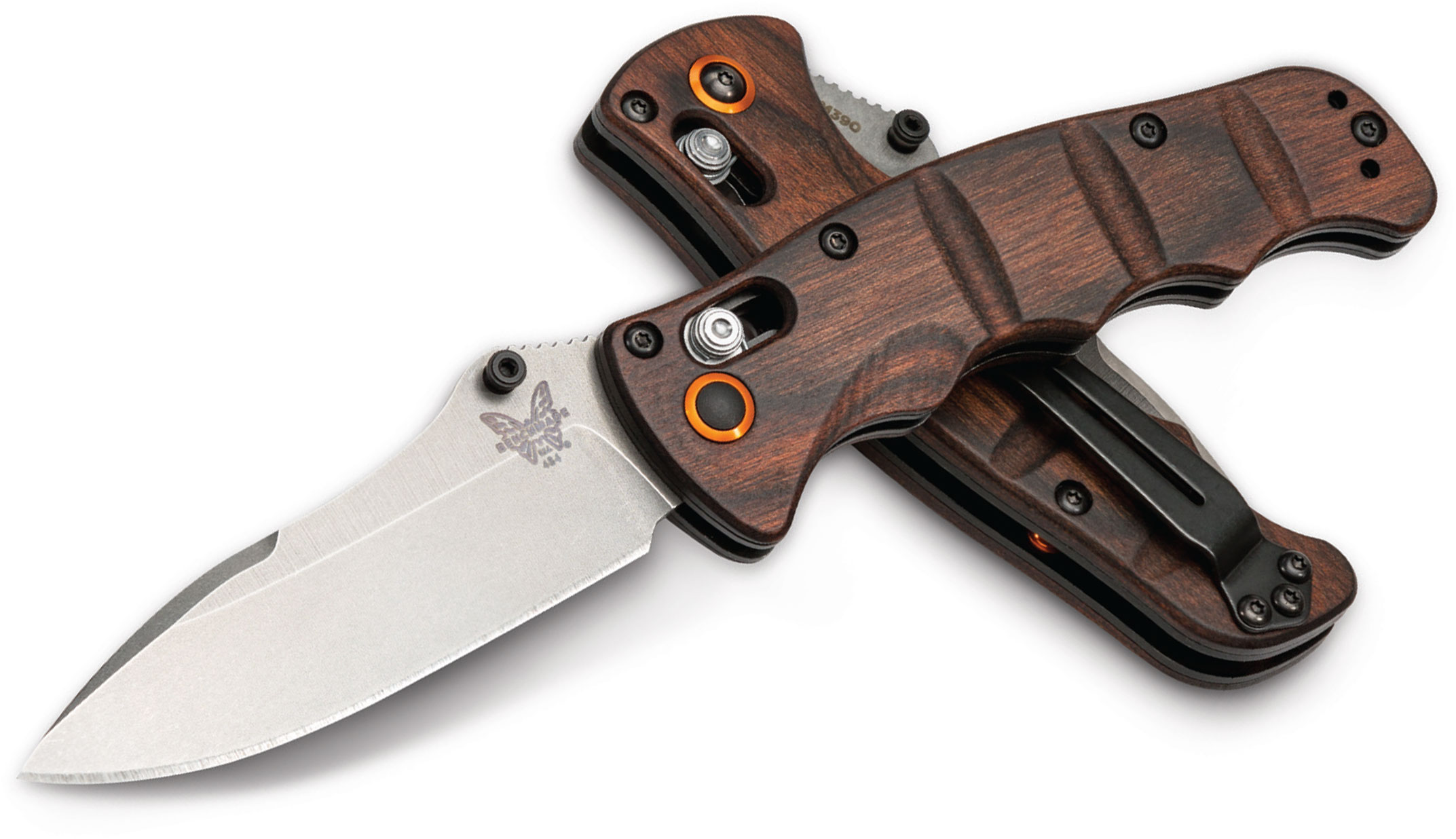 We admired the beauty of the Nakamura gentleman's folder so much, we just knew we had to get an Exclusive – and we felt that the orange aluminum barrel spacers and pivot ring were a great touch. This model comes with super premium M390 powdered steel and a contoured wood handle with stainless steel liners.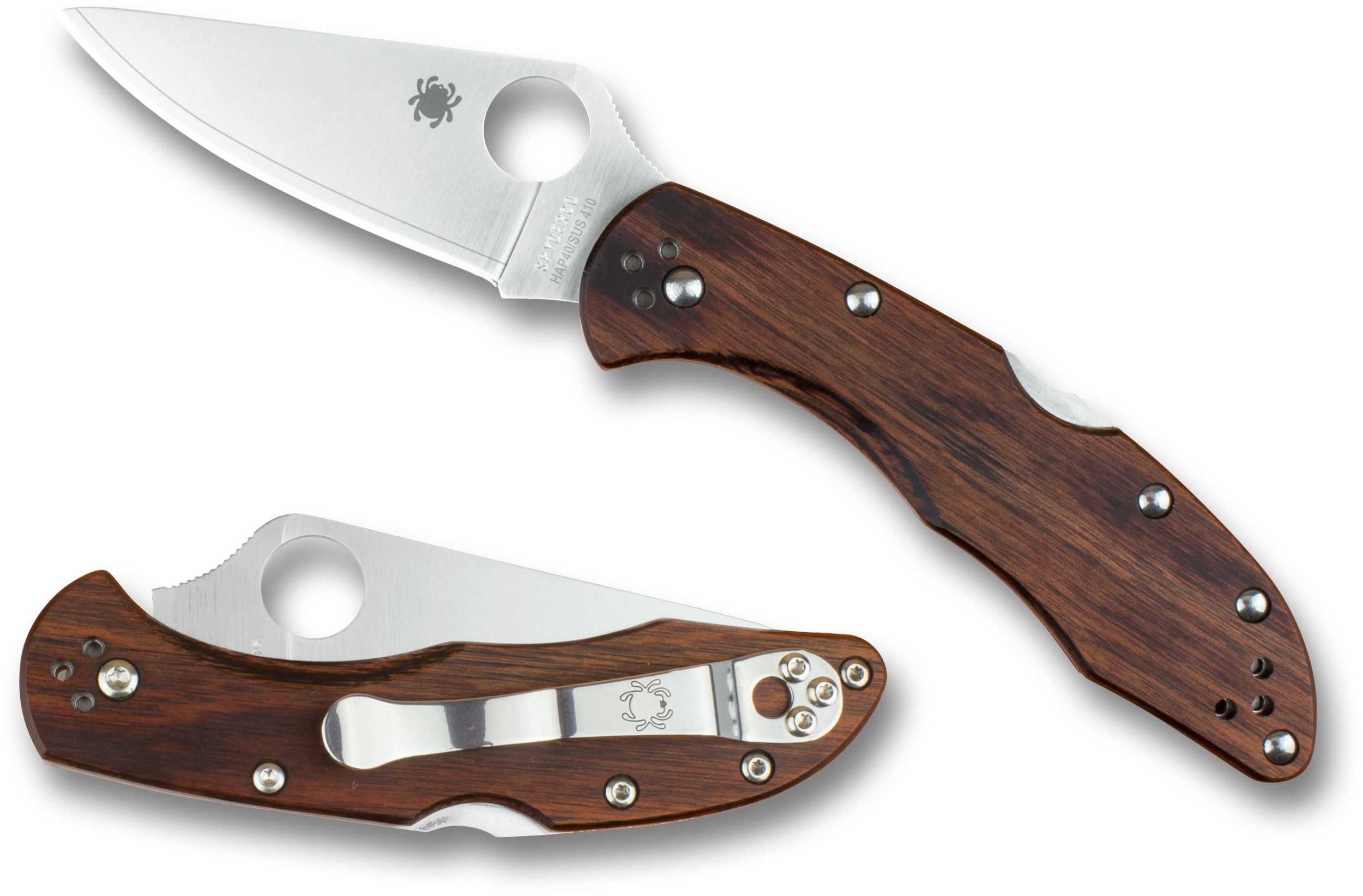 No Exclusive list would be complete without a Spyderco – and a Delica, no less. This limited edition version was specifically manufactured for us with a laminated HAP40/SUS410 blade and handsome mahogany Pakkawood handle scales. The knife has full skeletonized stainless steel liners, a stainless steel backspacer, and all the incredible features of a classic Delica 4. This is a must-have collector's item if we've ever seen one.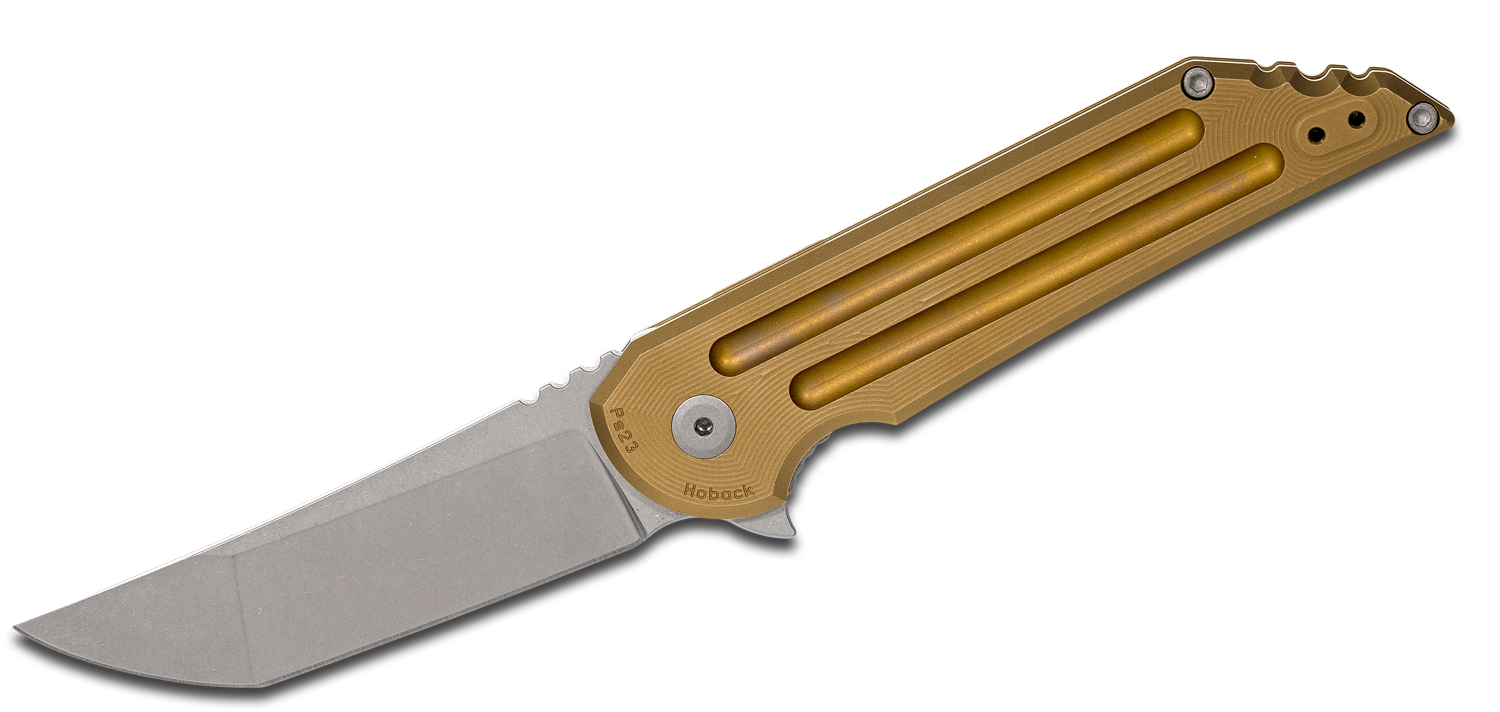 Jake Hoback is one of our favorite custom knifemakers, so getting an Exclusive of his most iconic design – the Kwaiback – had us pretty pumped. We were lucky enough to score Jake's awesome Bedform finish on our version. We thought the unique milling was a practical, subtle touch that gave it a tactical edge. The KnifeCenter Exclusive Kwaiback is also available in blue and purple, and each one was hand-tuned by Jake himself and passed his stringent QC standards.
Tuff-Writer Precision Press Tactical Pen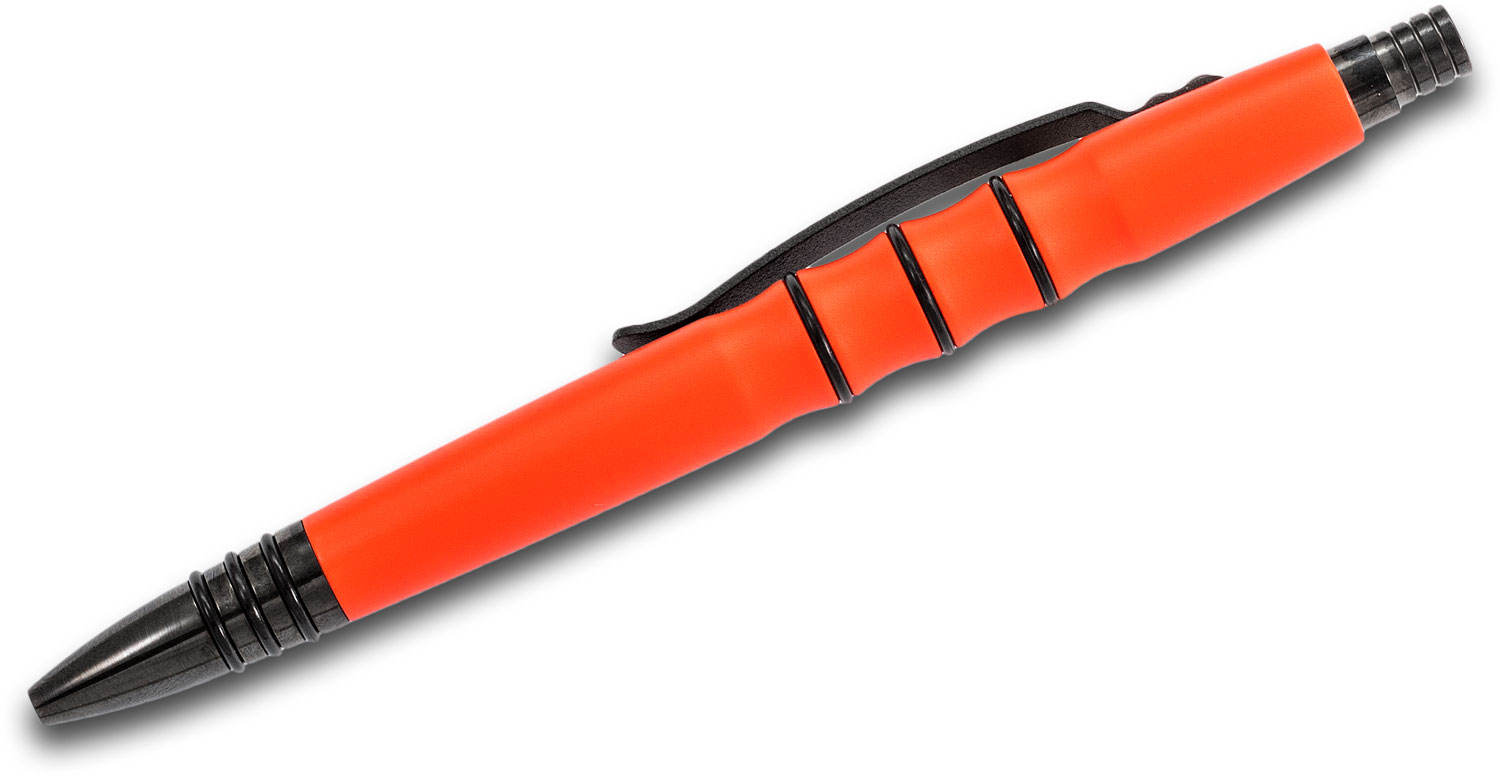 We may be KnifeCenter, but we're not just all about knives – evidenced by this KnifeCenter Exclusive tactical pen brought to us by Tuff-Writer. Fun facts: this pen has an estimated shelf life of 100 years, can write at altitudes up to 12,500 feet, and will still work in temperatures that range from -30 to 250 degrees Fahrenheit. What makes this one an Exclusive? That glorious orange Cerakote color.
Those are just a few of our many Exclusive items – all of which can be found here! Don't forget to check us out on Facebook, Instagram, and Twitter and let us know what knives you'd like to see join our line up next. Who knows? Your suggestion could be the next one-of-a-kind KnifeCenter Exclusive!
KnifeCenter is the original and largest online catalog of cutlery, and that includes the best exclusive knives in the world.