We still have new BLADE Show 2018 finds to show you, plus we still get in custom and mid-tech knives every day – so check out our latest collection of custom masterpieces!
KnifeCenter is the original and largest online catalog of cutlery, and that includes the best custom knives in the world.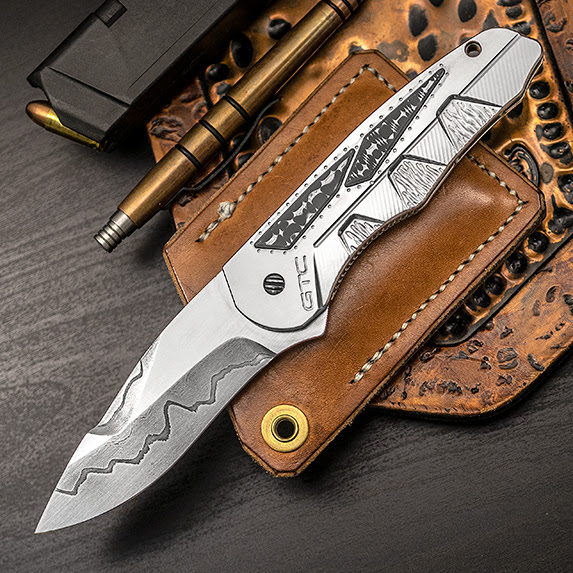 We picked up a batch of new customs from Gustavo at BLADE Show this year and they're already going quickly! The Cruise flipper offsets his angular, techy aesthetic with a wonderfully organic-looking Nichols Elmax Core Damascus blade and an eye-popping Zircu-Ti clip. The clean, tactical, Reduced Plasma flicker has a similar pocket clip, but the custom Steel Flame backspacer really captivates your attention.
Mick Strider Custom Engraved SnGs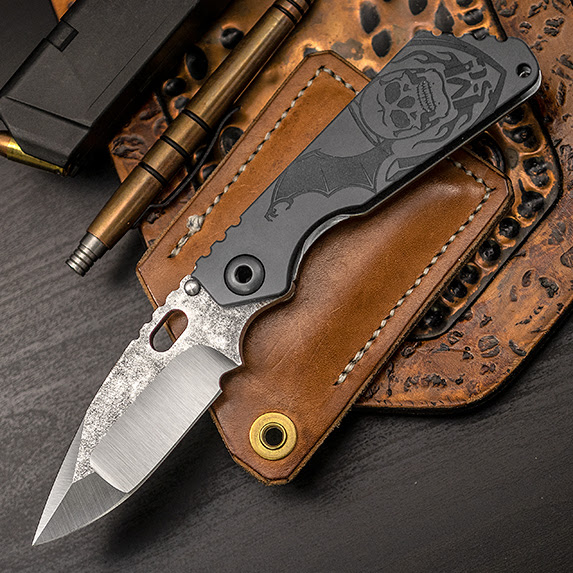 This latest batch of custom SnG folders from Mick is going to leave Strider fans with their jaws on the floor. We brought back nine models with his laser engraved handle patterns, which left room for plenty of variety in blade shape and finish. We also picked up a gorgeous one-off SnG with a hand ground Hamon textured pike blade and beautiful textured titanium handle.
Alphahunter War Bowies and Gator Tooth Slipjoints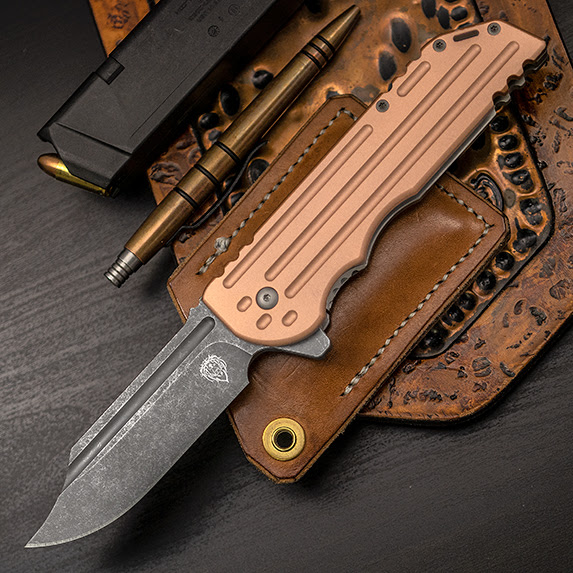 These two new models are stellar examples of the kind of variety you can count on seeing from Alphahunter Tactical moving forward. The War Bowie is a beefy, oversized folder of the type you've come to expect from Chad DeTalente, while the Gator Tooth is a low-profile, EDC-ready slipjoint collaboration with Jason Smith of Gatorbud.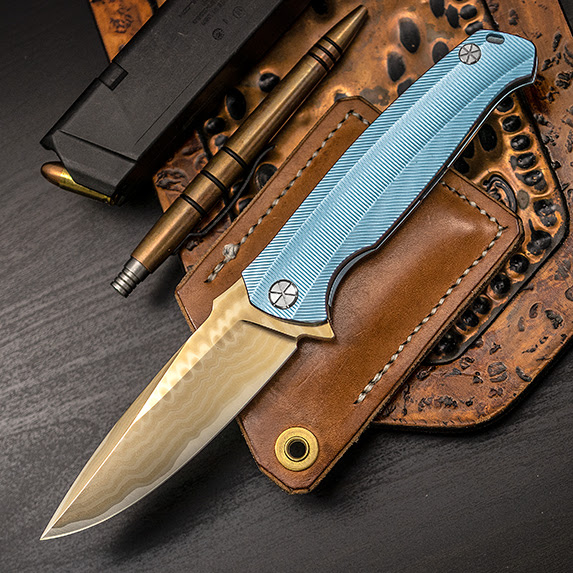 Andrei Sander is yet another in the talented crop of Russian custom knifemakers, and we couldn't resist picking up an array of his sleek, elegant folding knives. When you get one of these in your hand, the feeling is a lot like a Shirogorov, which is high enough praise, but the fit, finish, and material combinations make Sander one to watch, for sure!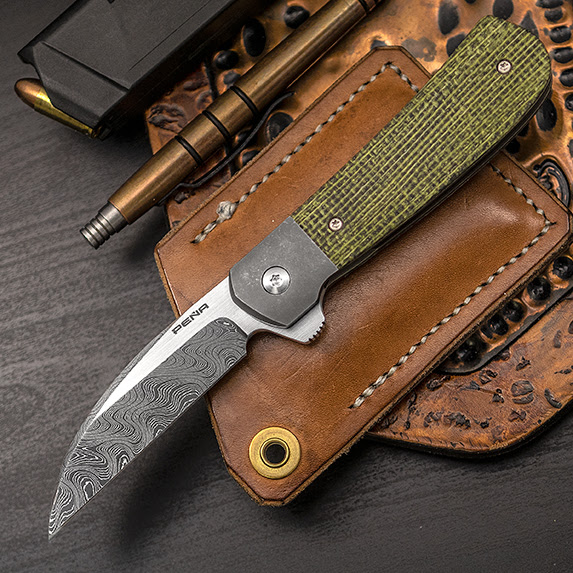 If you love Enrique Pena's work, then you're in for a treat. Our BLADE Show haul from Enrique includes a couple Swayback flippers like the one you see here, as well as the Barlow, Mula, Viper, and the Zulu Spear slipjoint.
Jeff VanderMeulen Custom Flippers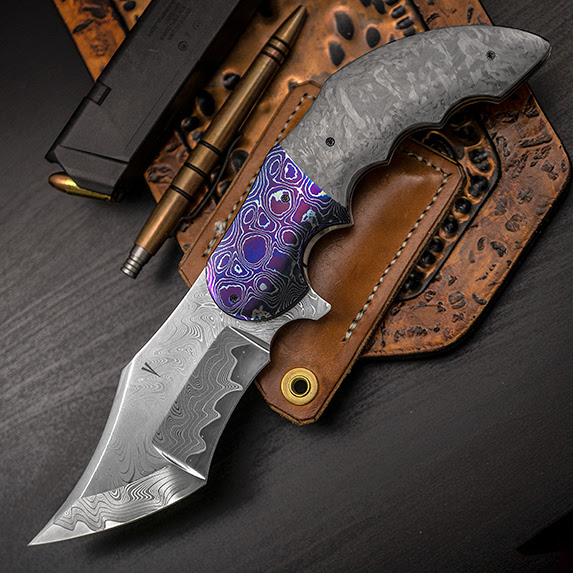 Jeff definitely has an aesthetic all his own. His designs are shaped and built like an aggressive, ergonomic tactical knife, but the material choices exude class and sophistication. This Double Homicide is the perfect example, with its intimidating size and style perfectly contrasting the excellent ergonomics and marbled carbon fiber handle scale, Mokuti bolsters, and Nichols Damascus blade.
Serge Panchenko Custom and Mid-Tech Knives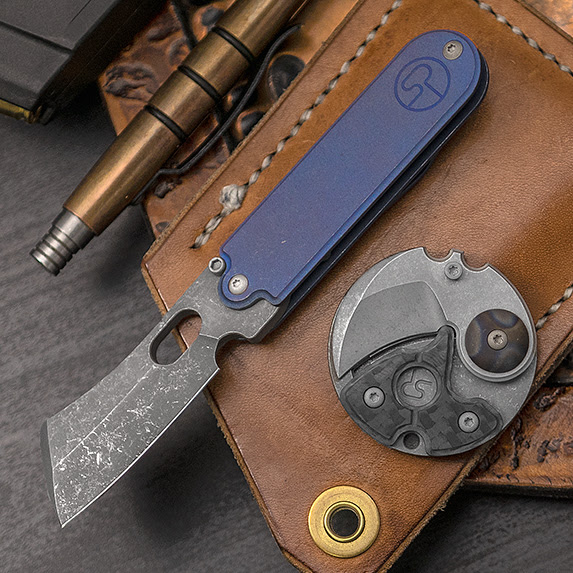 We picked up an eclectic array of knives from Serge Panchenko at this year's BLADE Show, no surprise given the knifemaker's own eclectic taste. There are some old favorites, like the Coin Claw and Bean Cleaver in multiple finishes, plus some new models like the Slipjoint Cleaver and SKT-2 strap cutter.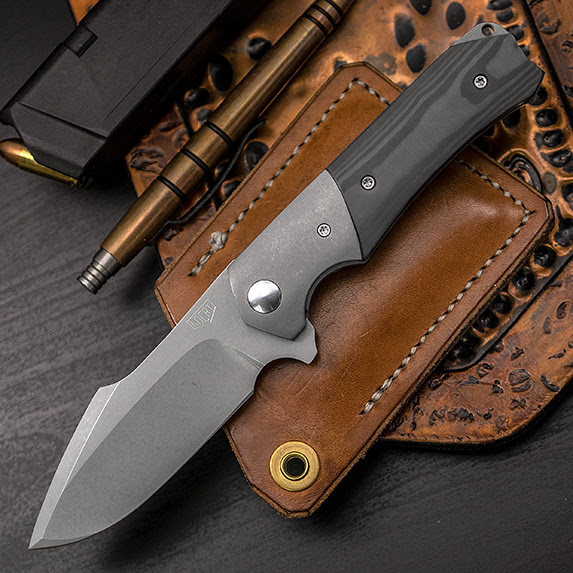 Daniel Koert is a knifemaker who's still not as well-known as he deserves to be as he's often overshadowed by his shopmate Jeremy Marsh. But his star is definitely on the rise! We snagged two variations of his Model A flipper, as well as the more low-key Honest John flipper he just debuted at BLADE this year.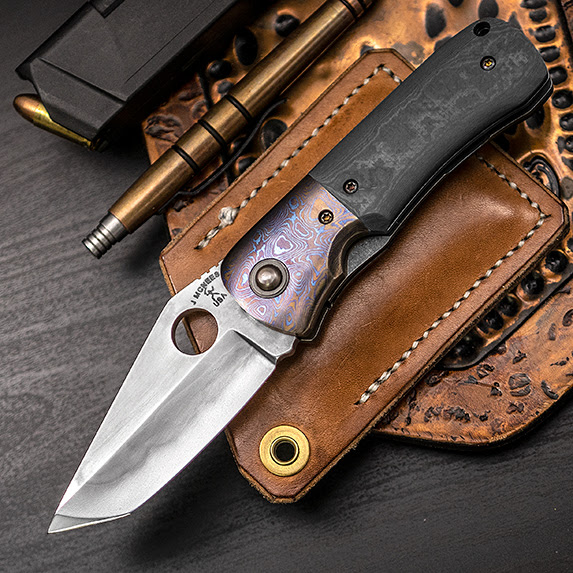 Jonathan brought the thunder this year, so we had to pick up as many models as we could get our hands on! If you're a fan of EDC fixed blades we have two blade variations on his custom Persian neck knife, two other neck knife models, and his new Retainer backup knife designed to work in concert with your firearm. If folders are more your speed, we have a custom Dixon and a custom Tanjun, and the fit and finish on these is spectacular!
We have many more coveted custom pieces from BLADE yet to add. This includes (but is definitely not limited to): Jake Hoback, CKF, Brian Tighe, Jason Tietz, Matt Diskin, ADV, SK, and Chuck Gedraitis. We get new Customs and Mid-Techs in every day, so please email us at support@knifecenter.com with any inquiries.